Change quantity of an order
Sometimes your customer wants to change the quantity of an order after you received them on WooCommerce, maybe because they accidentally ordered fewer products than they originally desired for example.
In that case, please read the following guide to see how you can solve the problem.
Edit the order on WooCommerce
Since WooCommerce doesn't allow you to change anything about the order details after you received it, you need to create another order that is exactly the same if you want to change the quantity of an order you received.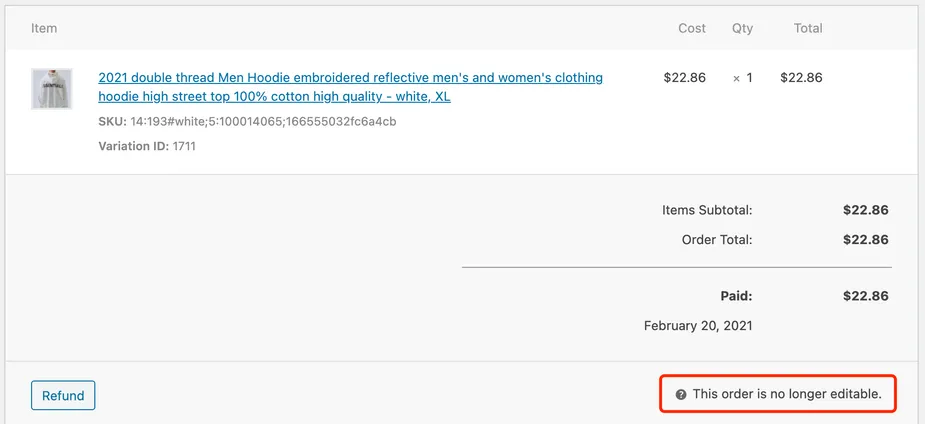 To do that, go to WooCommerce – Orders and click on Add order.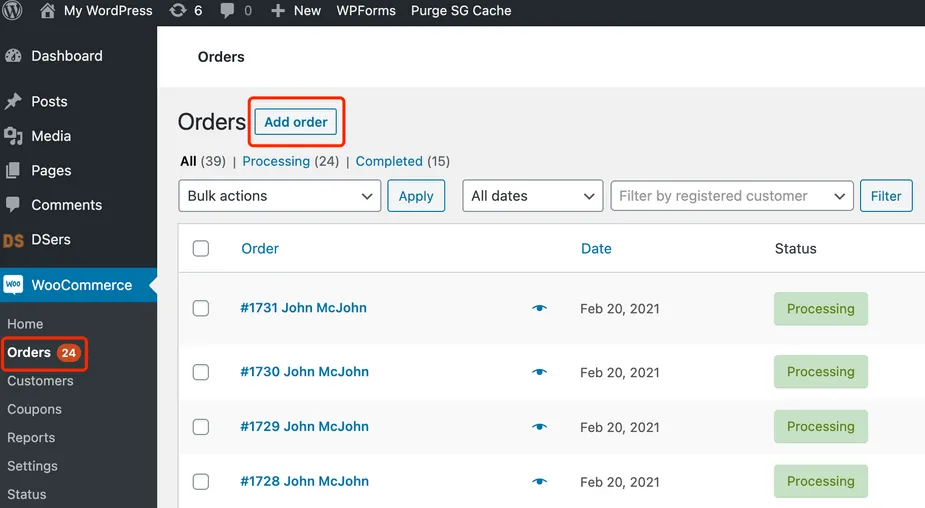 Change the Status of this new order to Processing.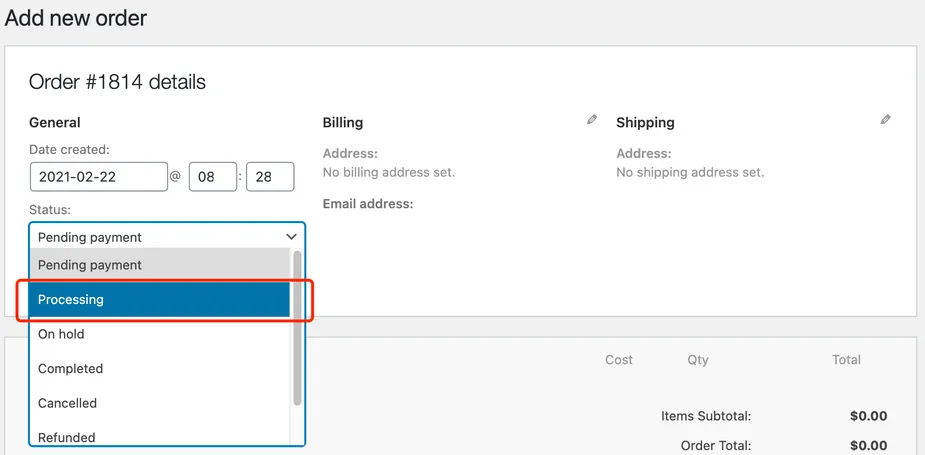 Enter the Billing and Shipping information that is identical to your original order.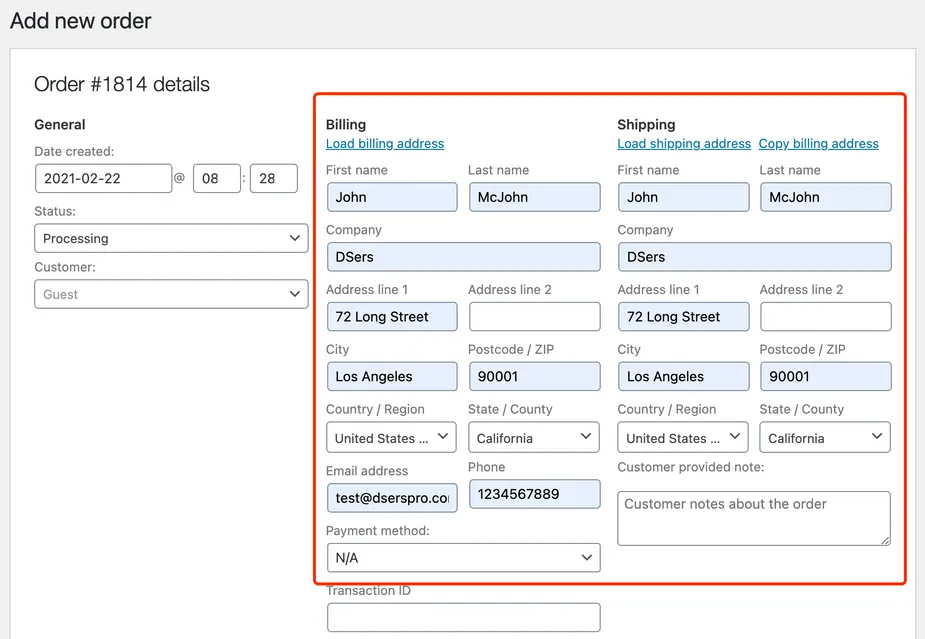 Click on Add items.

Then, click on Add product(s).

Select the same product your original order has and change the quantity according to your customer's need.

Then, click on Add.

Make sure you add the exact same product with the quantity your customer desired in the order.

Now go back to the top right corner to click Create from Order actions.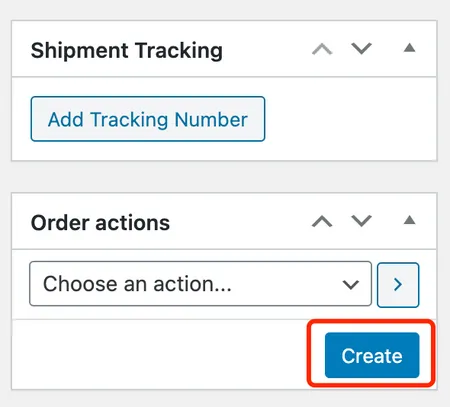 The order will be synchronized back to DSers as a new order in DSers – Open Orders – Awaiting order tab with the quantity your customer wants.

You can now place it to AliExpress.
You can manually fulfill the original order on DSers or on WooCommerce so that it doesn't bother you anymore.
To manually fulfill an order on DSers, click on the right side of the order - Mark as fulfilled.