Checkout failure in your store
If you or your customer cannot check out on Shopify online store, please go to Shopify - Settings - Shipping and make sure you have created shipping zone and added rates as shown below.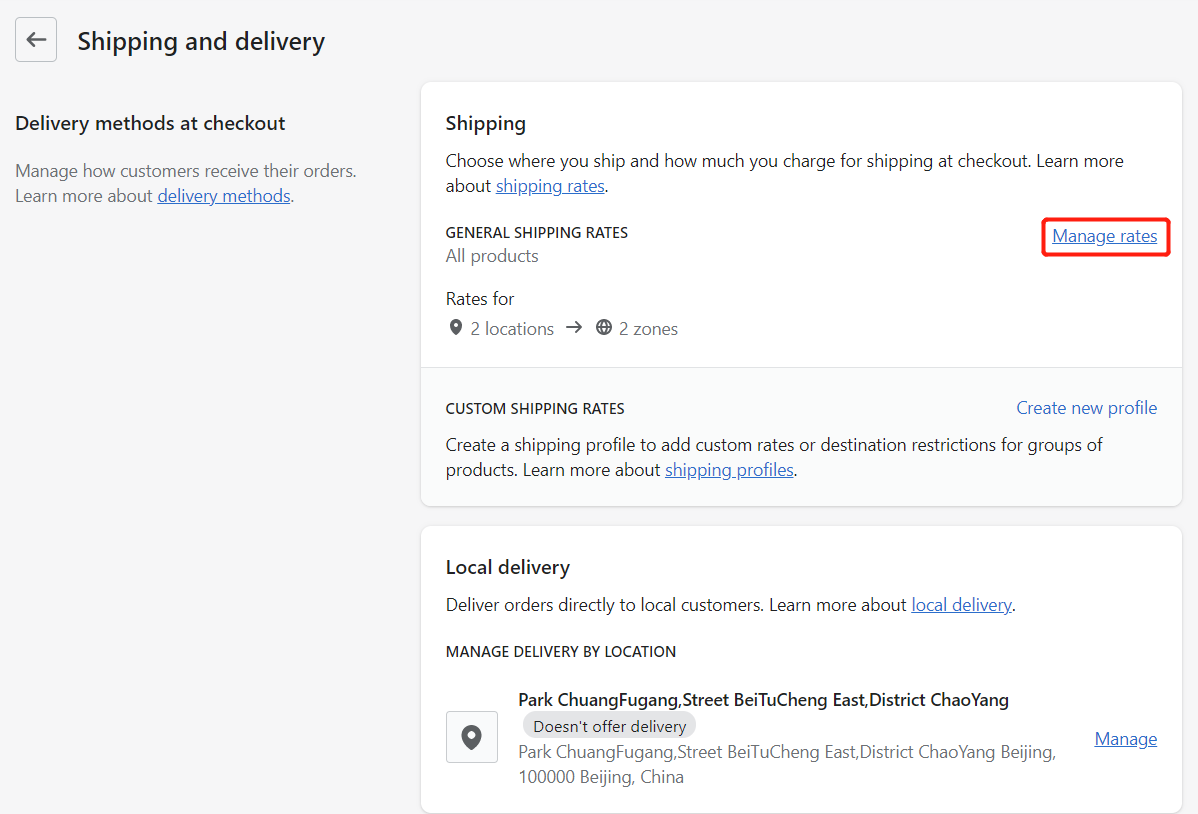 Pay attention to the error message on Shopify : No zones or rates.
Customers won't be able to complete checkout on orders fulfilled from this location.
If you are facing issue setting this up, we suggest that you contact the Shopify customer service team to help you with this.