Synchronize Shopify orders
DSers synchronization system is completely automatic.
Everytime you connect to your DSers account, a synchronization will be done automatically in the background to sync the status of your orders from Shopify.
It may take up to 15 mins depending on the server pressure.
In case you need to quickly synchronize the orders status from Shopify because of an urgent order, here's how you can do it.
Synchronize Orders from Shopify
Go to Settings - Synchronization - Sync Shopify orders.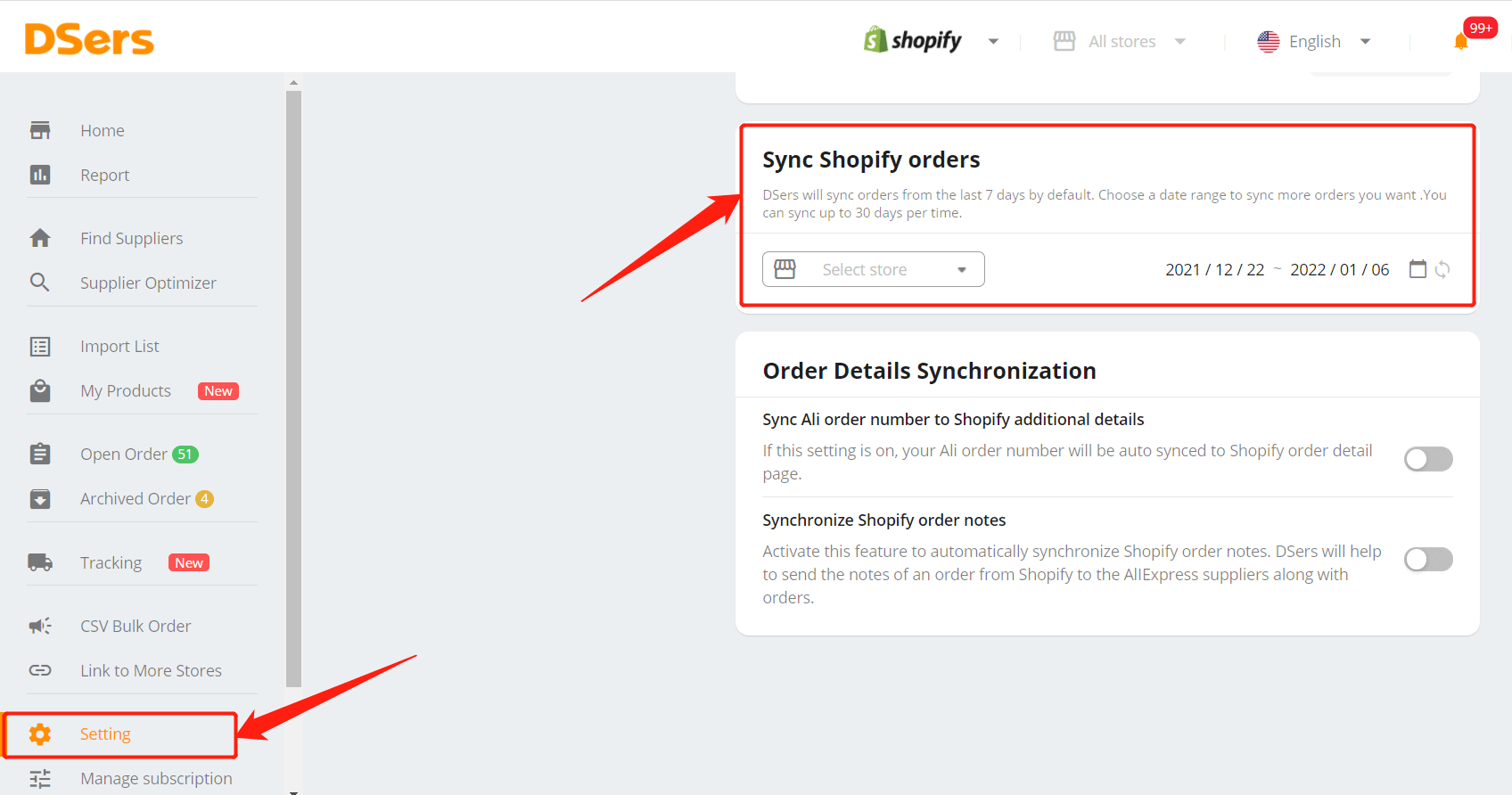 Select the store you want to sync.

Select a date range.
(Note: you can only sync 30 days maximum at a time)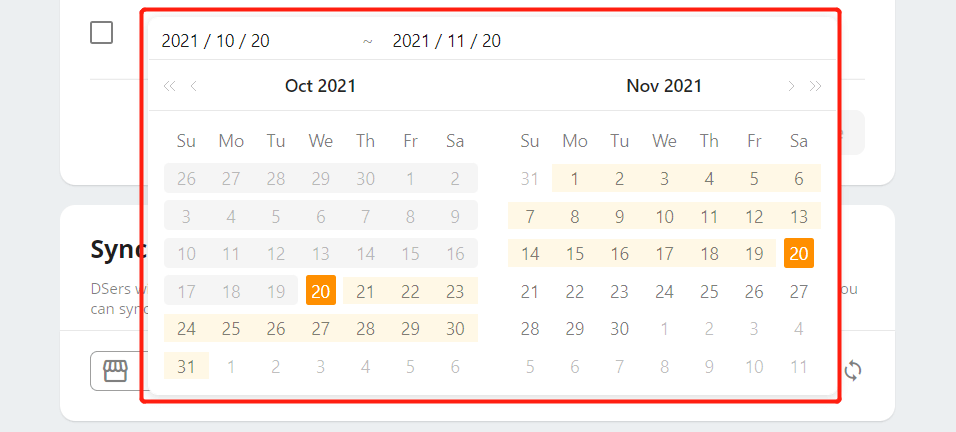 Then, click the Sync icon below.

A notification will appear to show you that the synchronization task has been created.

The synchronization will be done in a short time.
Now all your orders status on Shopify from the date range you selected will be synchronized with DSers!