Fulfill orders manually on Shopify
In case you want to deliver some orders by yourself instead of them being directly shipped from AliExpress suppliers, you can manually fulfill those orders on Shopify when they are completed.
📕 NOTE: If an order is manually fulfilled on Shopify, the order status will be also synchronized back to DSers, then DSers will move the order to Fulfilled tab.
Manually fulfill an order
Go to Shopify – Orders and click on the order for which you want to manually fulfill.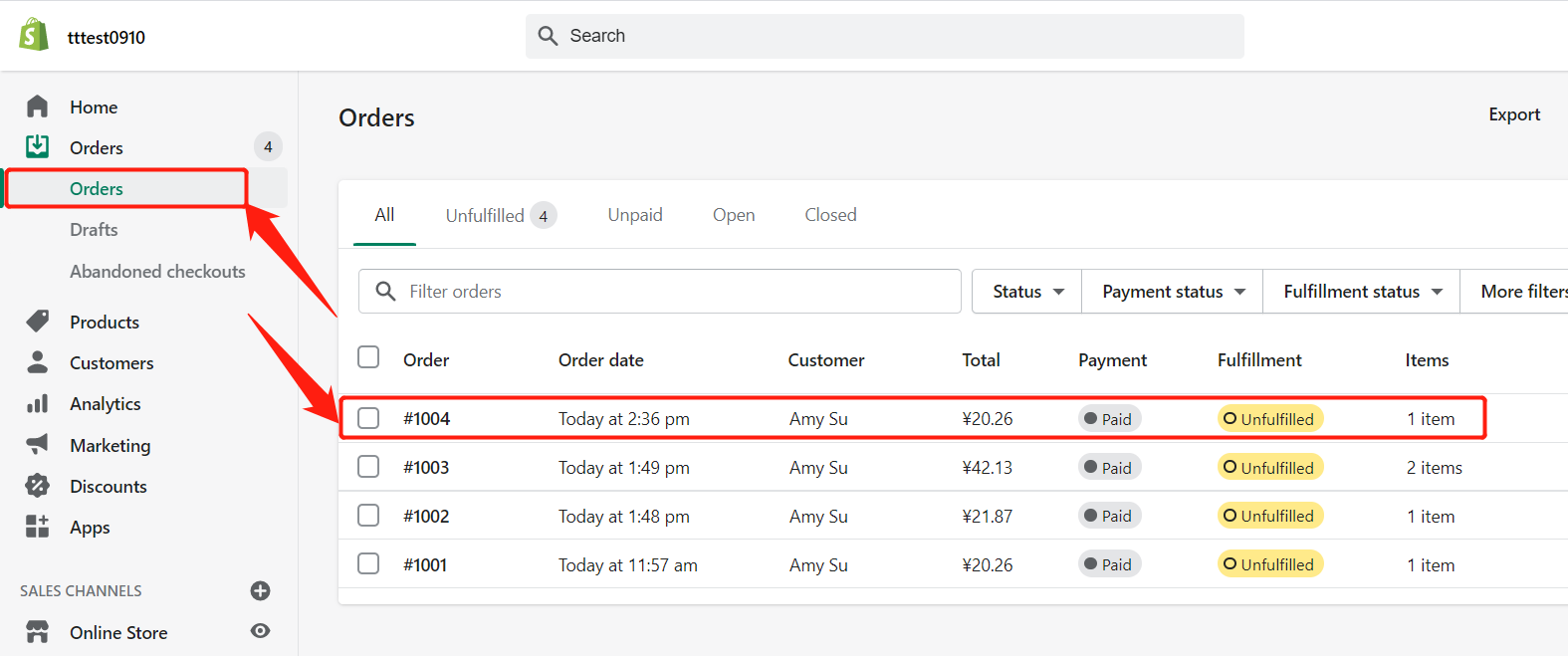 On the Edit order page, click on Fulfill item.

In the next page, you can enter the tracking number and choose shipping method if you want. Then click Fulfill item.
A notification will let you know once the item is Fulfilled.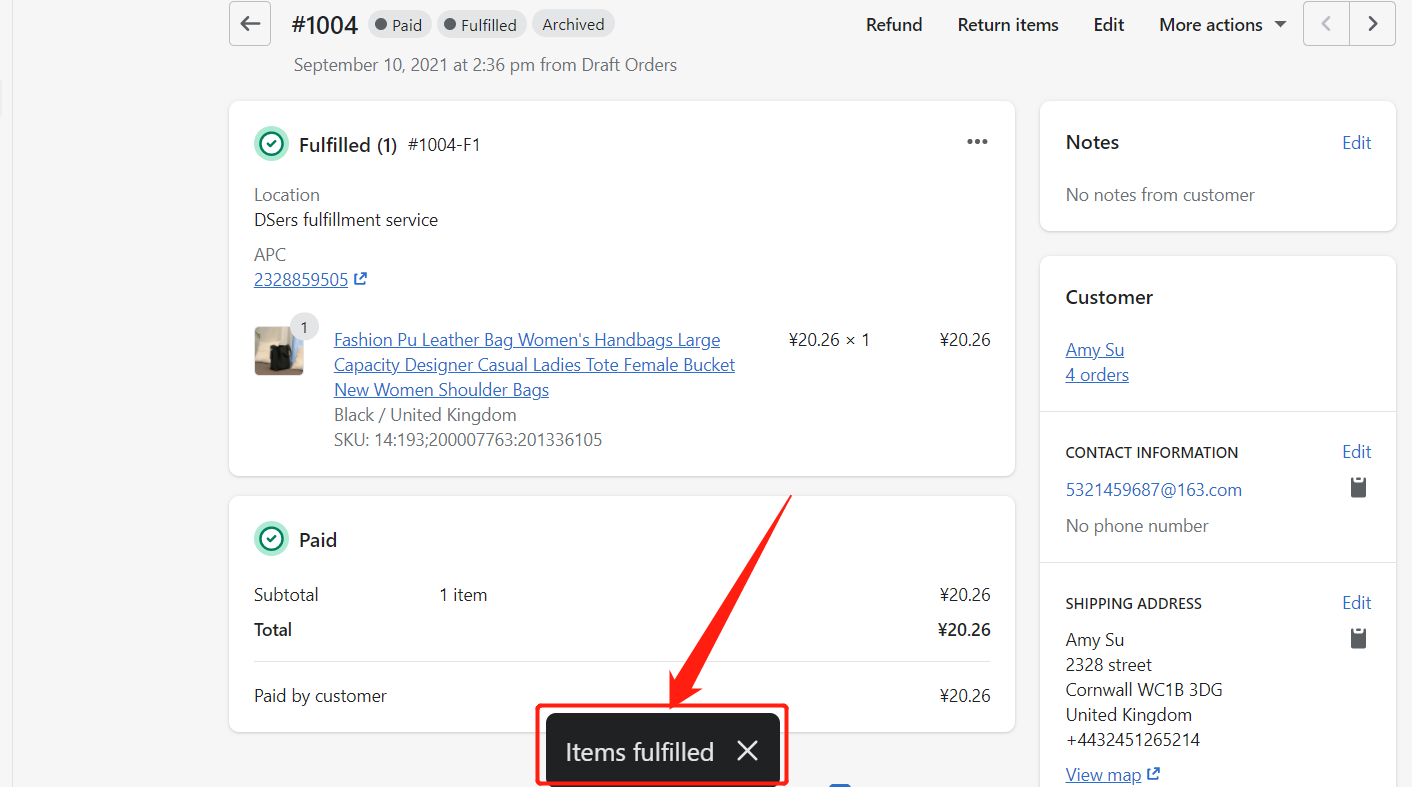 Now, this order is marked as Fulfilled on Shopify.

Go back to DSers – Open.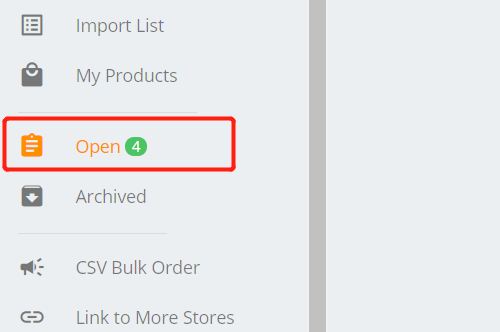 You will see the order is also moved to the Fulfilled tab. If it doesn't move to fulfilled tab for a long time, please go to Setting - Other to manually sync Shopify orders.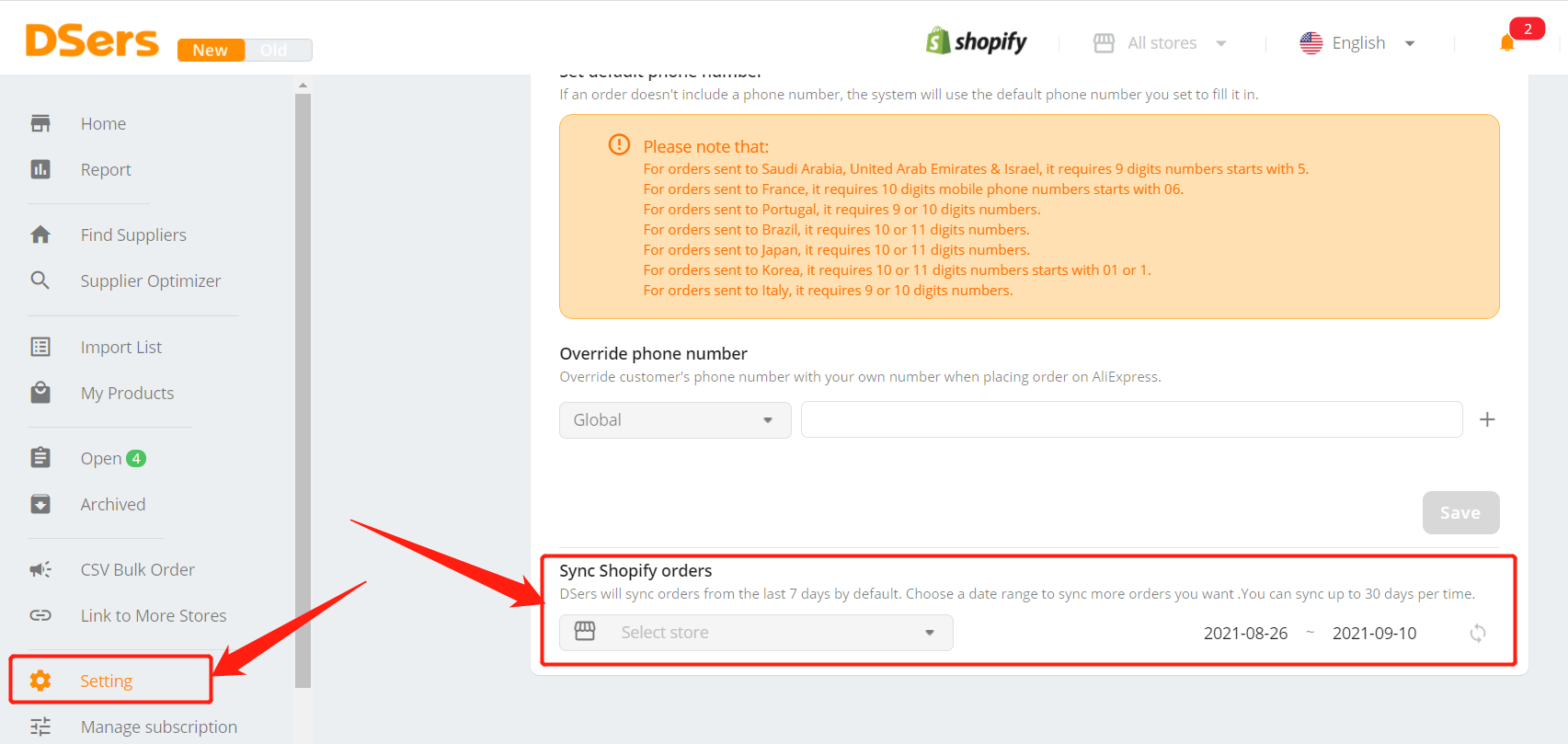 Just as simple as that, you now know how to fulfill orders manually on Shopify.