DSers now support Shopify!
Please read the guide below and make sure you complete each step to link your Shopify store to DSers.
To use DSers for Shopify, you will need to create a new DSers account, with an email address currently not being used on DSers.
Adding a Shopify store to DSers is quite easy, but a few steps are necessary. Please follow the guide below carefully and enjoy DSers!
On Shopify
Before link your Shopify store to DSers, please make sure you have a Shopify account and a Shopify store.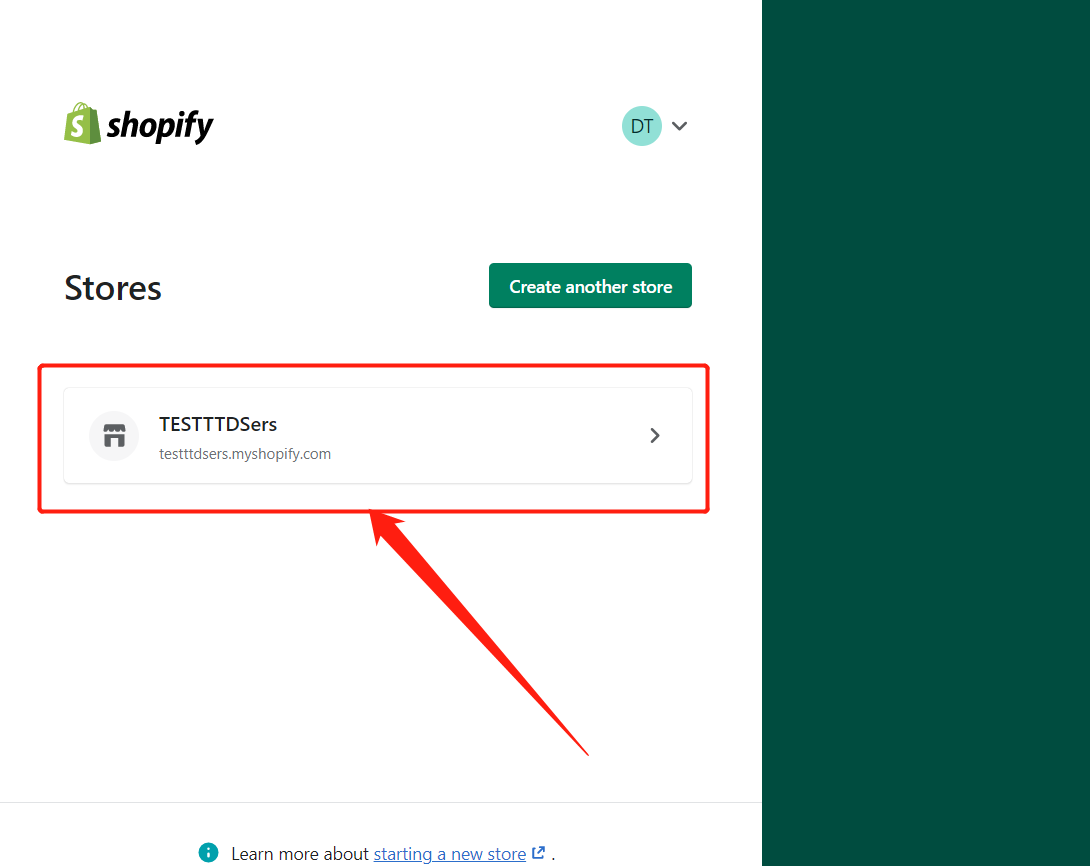 Create your DSers account
Before you try to add your Shopify store to DSers, you need to create a DSers account for it. To do that, simply go to Dsers.com
Click the "TRY IT FREE" button on the top right corner.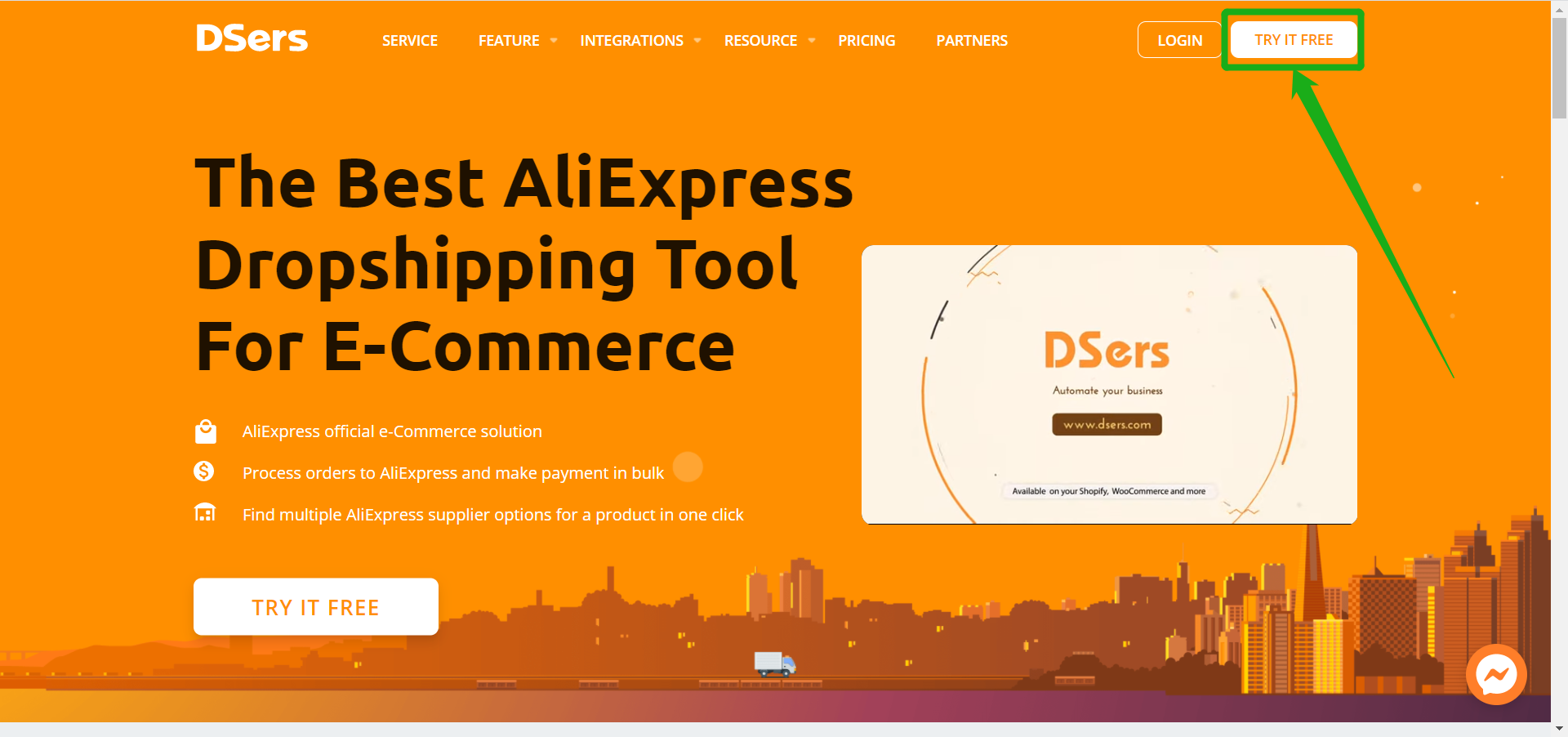 A sign-up page will open. You need to use a new email and a password, then click on Get started.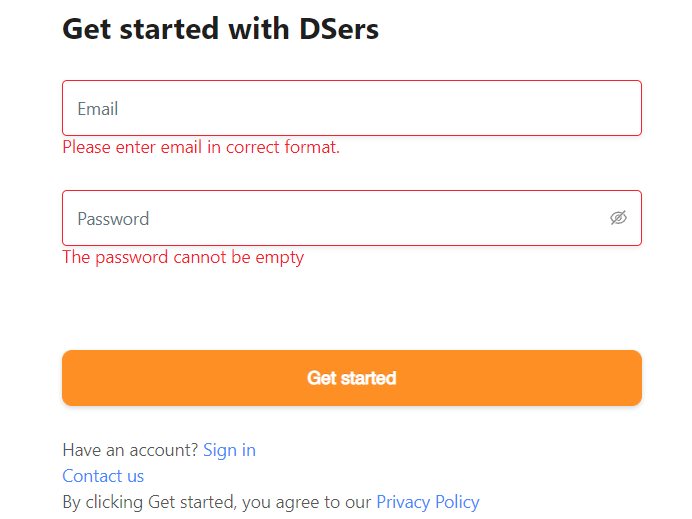 Once done, you will see a notification that your account is successfully registered.
Link your Shopify store
Now we will direct you to a page to select the platform you want to use.
Make sure to select Shopify on this page.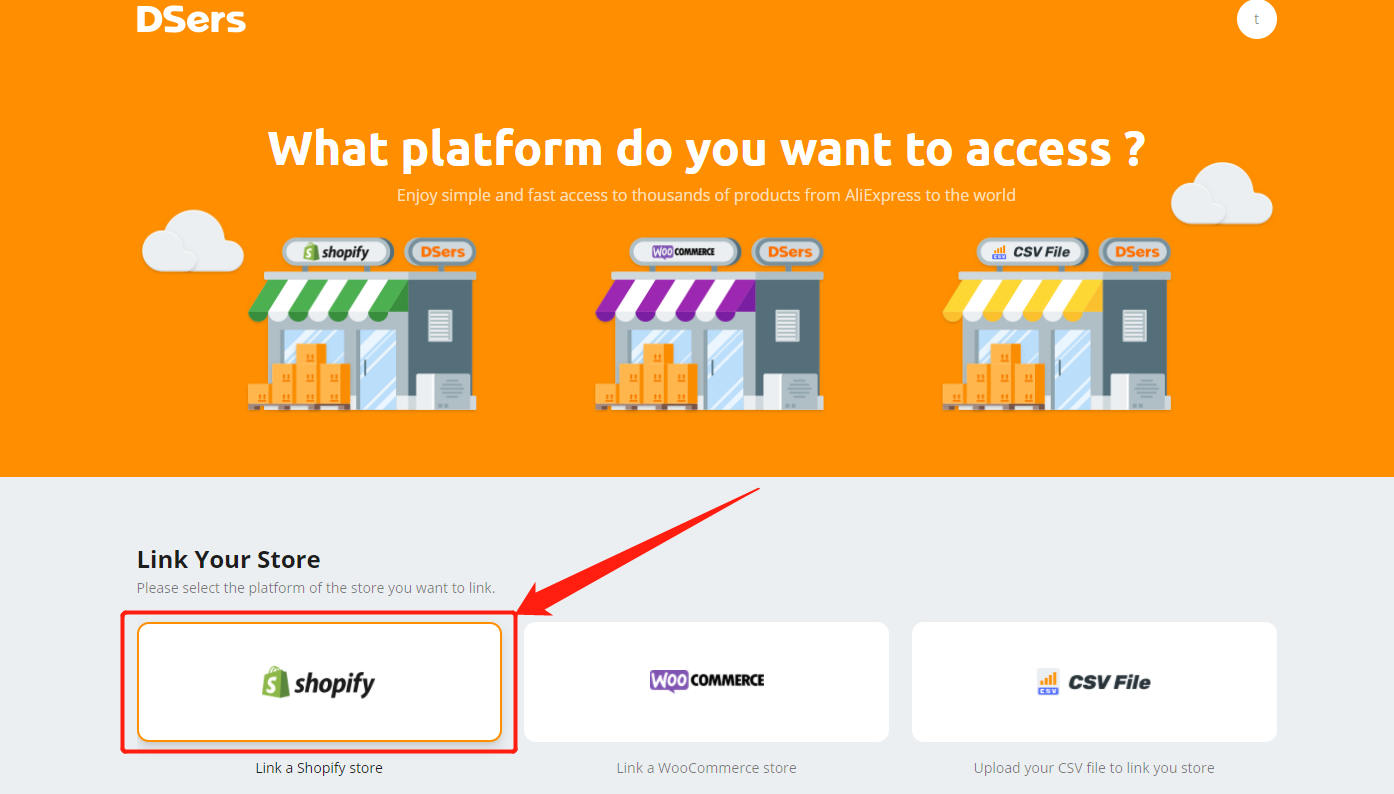 After you select the Shopify platform, you will be taken to a page to enter your store information.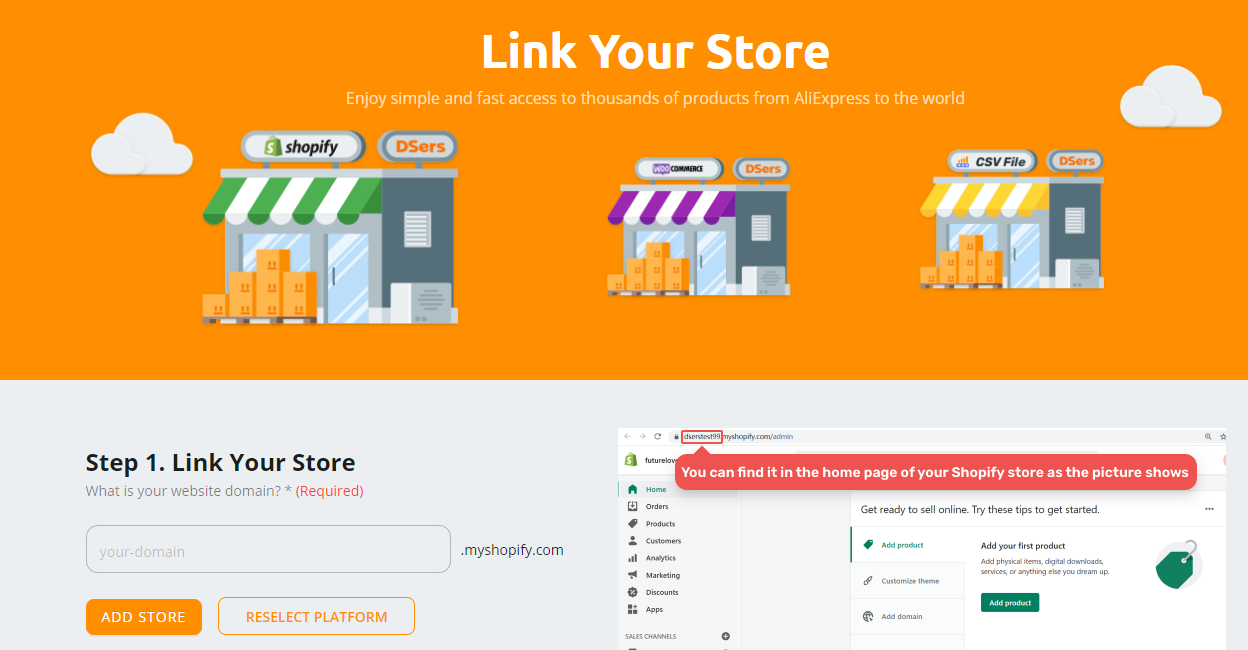 Input your domain here, make sure there is no mistake and then click ADD STORE.

After clicking Add store, you'll be directed to Shopify page to login. After logged in, click Install app to verify.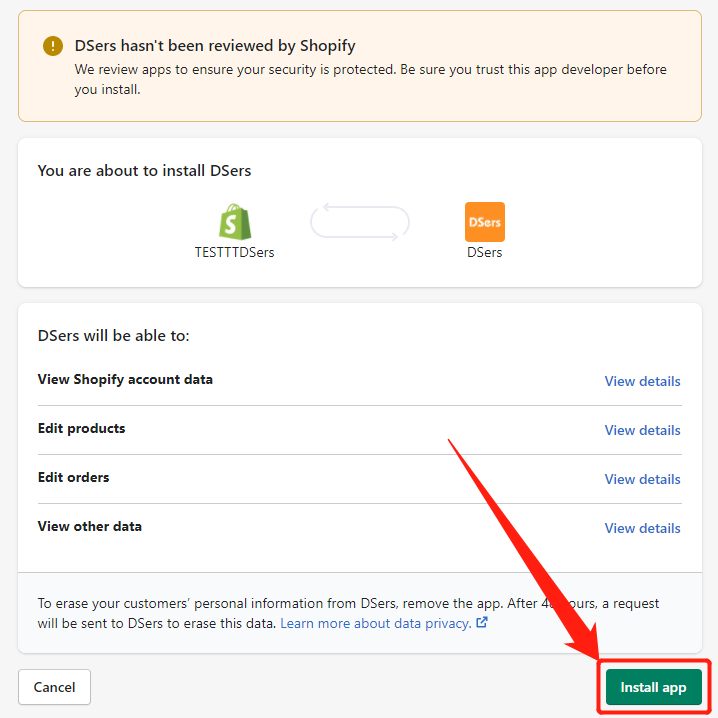 Once done, you will be taken to the page to choose a subscription plan and if you prefer to pay monthly or annually.
Please note that DSers has a forever free plan (Basic), so you won't have to pay anything.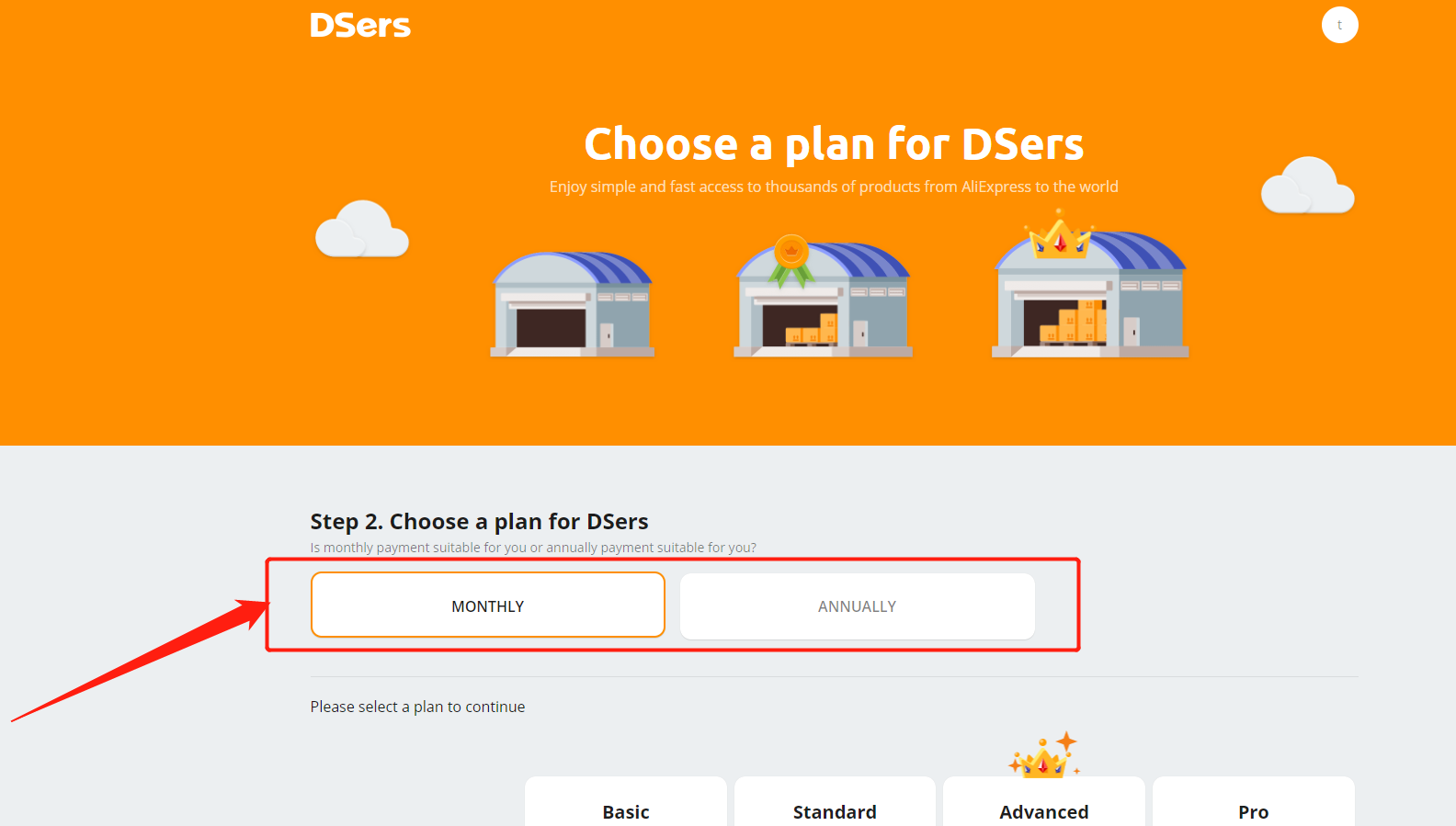 You can choose a plan to enjoy the features provided by DSers and the Basic Plan is forever free.
In order to place order and make payment efficiently on AliExpress, it is necessary to link your DSers to AliExpress.
Click the AliExpress icon to connect your AliExpress account.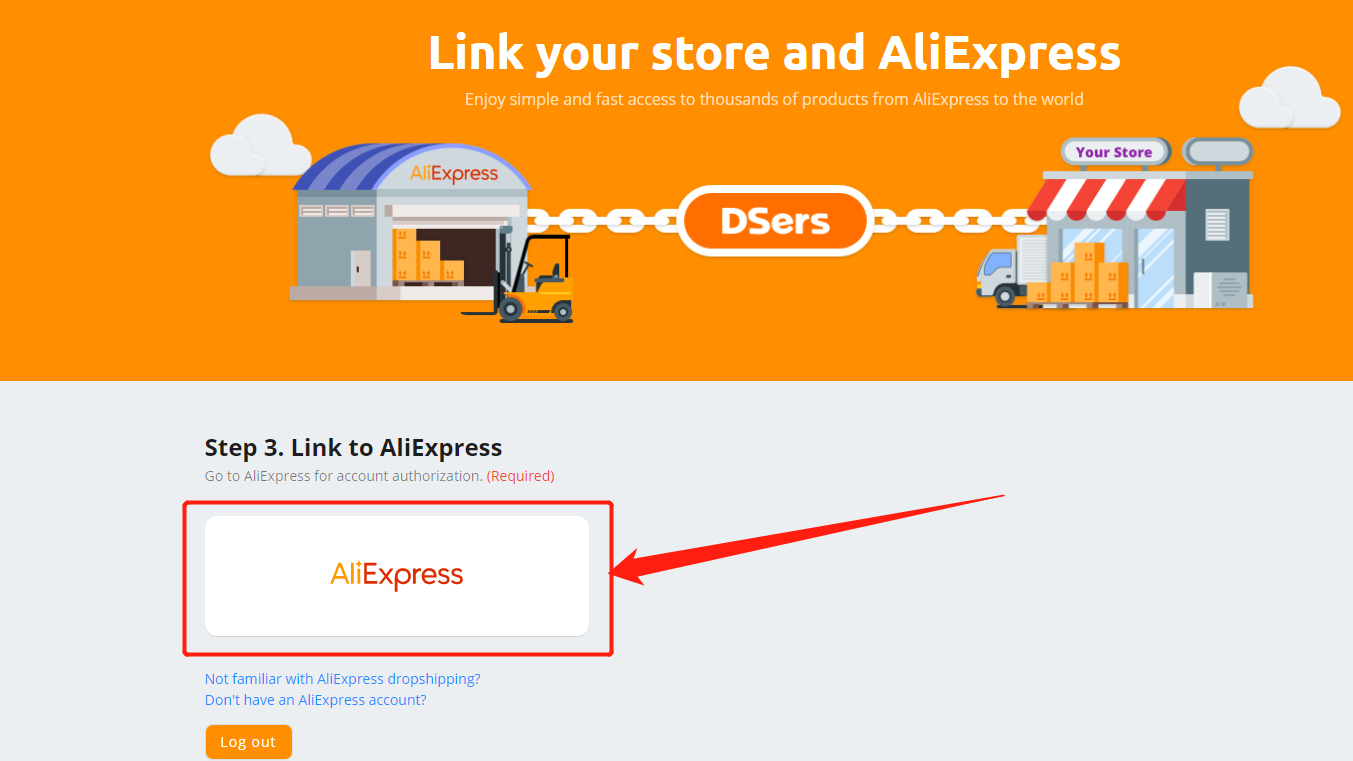 If your AliExpress account is already logged in, the connection will be done automatically and you will be taken to DSers homepage.
If not, it will take you to the AliExpress login page. After logged in, the connection will be done.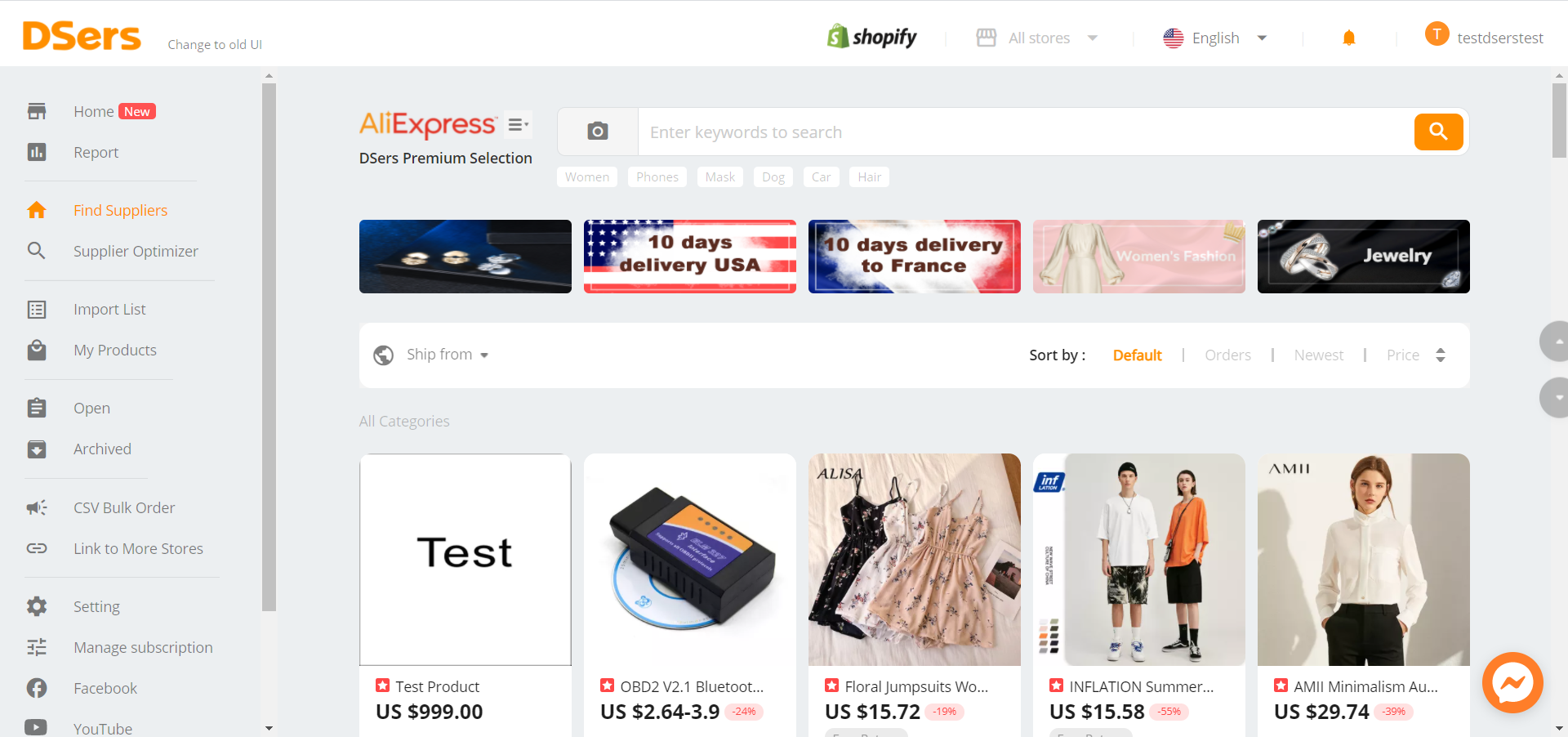 Now, you can enjoy dropshipping with DSers with Shopify. Happy dropshipping!
If you have any questions about the process, please feel free to email us or contact us via Facebook Messenger. Our customer service team will reply to you as soon as possible and do their best to help you fix the issue.