Oberlo migration-Variant Mapping
The article is based on the premise that you set oberlo as 
data reference
. If you choose other options for conflict handling, there may be different situations.
Contact us
anytime if you have any questions.
The Mapping feature lets you connect AliExpress suppliers to the products sold on the Shopify store. Also, it is possible to add alternative suppliers in case the main supplier is out of stock or to supply one store product with multiple suppliers. What's more, you are able to implement upsell with the help of Buy One Get One mapping or Bundle mapping on DSers.
How Does DSers Migrate Variant Mapping from Oberlo
The products will be migrated from Oberlo to DSers with Shopify product information and the AliExpress suppliers well mapped according to your previous data reference settings. After migration, you will find your mapping variants in the Standard Mapping in DSers.
📕 NOTE:
1. For store products mapped with unavailable AliExpress suppliers on Oberlo, DSers will only migrate information of store products, without the supplier variant mapping.
2. DSers will only migrate variant mapping of supplier products from the AliExpress platform.
Compare the Mapping Feature in Oberlo and DSers
In Oberlo, you can manage store products and do variant mapping in Products. The feature is also available in My Products in DSers.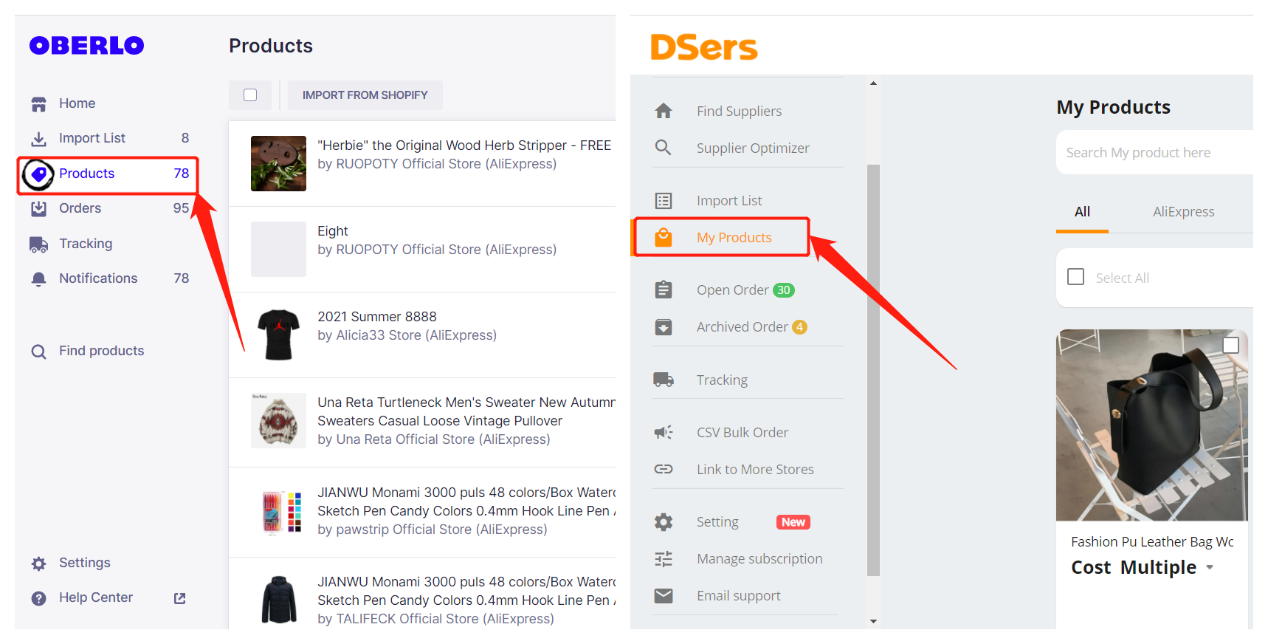 You will find the variant mapping feature by clicking the icon on the right corner on a product card on DSers.

Though the main function of the feature in both apps is similar, there are still some differences. Let's have a general look.
More Information to Know about the Feature
In DSers, you will be able to do mapping with the 5 methods shown below. You can use those features to meet your different needs and even achieve your marketing goals by creating Buy One Get One offers and more.