Oberlo migration-Trigger the Migration
In order to make the migration easy and fast, DSers and Oberlo worked closely together on the solution to help you get the migration done with a few clicks. Let's see how to trigger this progress.
Where Can You Access the Migration?
Go to Oberlo and log in. The banner on the Oberlo homepage gives you access to the trigger of  migration. Click on MIGRATE TO DSERS NOW.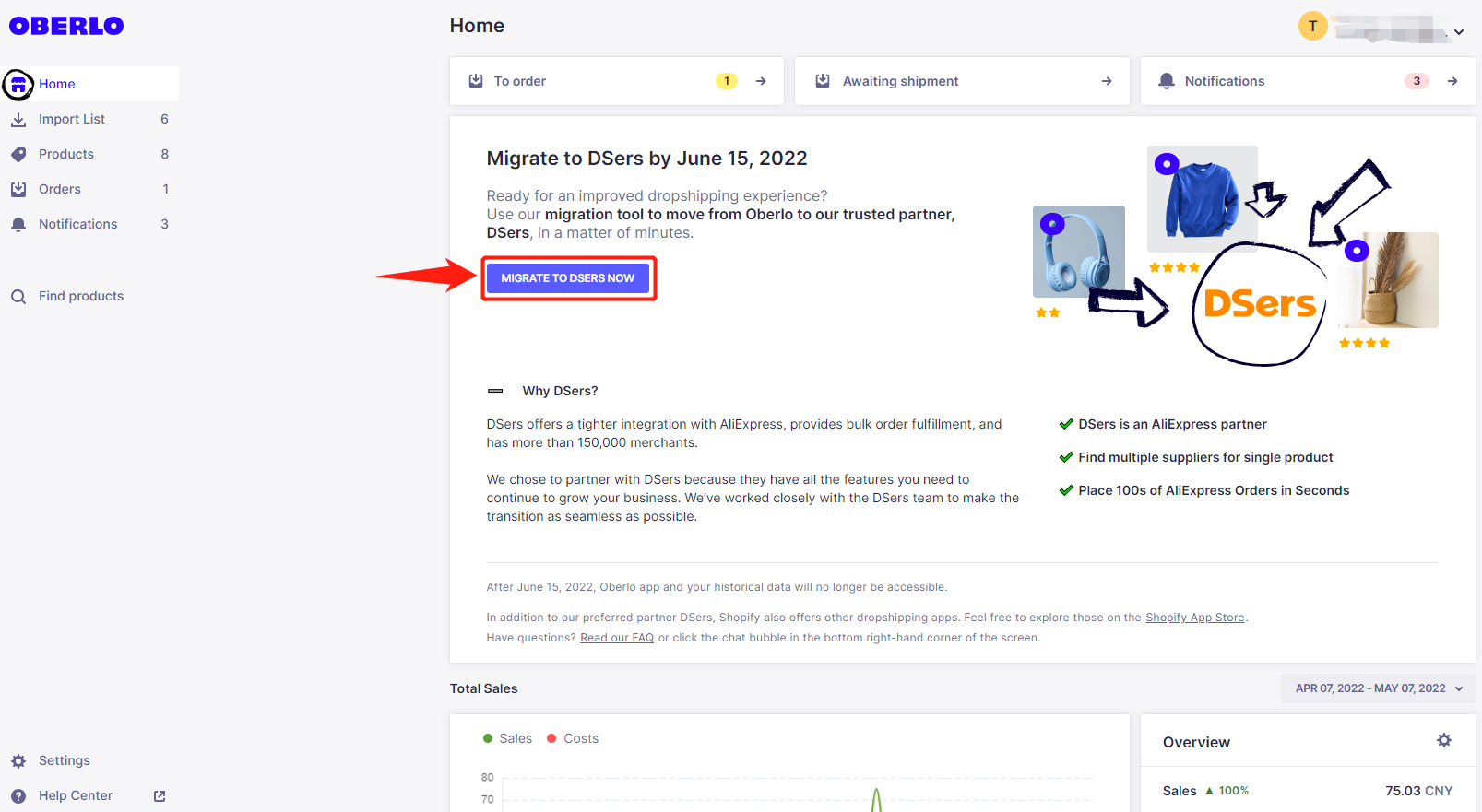 A pop-up window will appear to ask you to authorize data access to DSers. Click CONTINUE TO DSERS.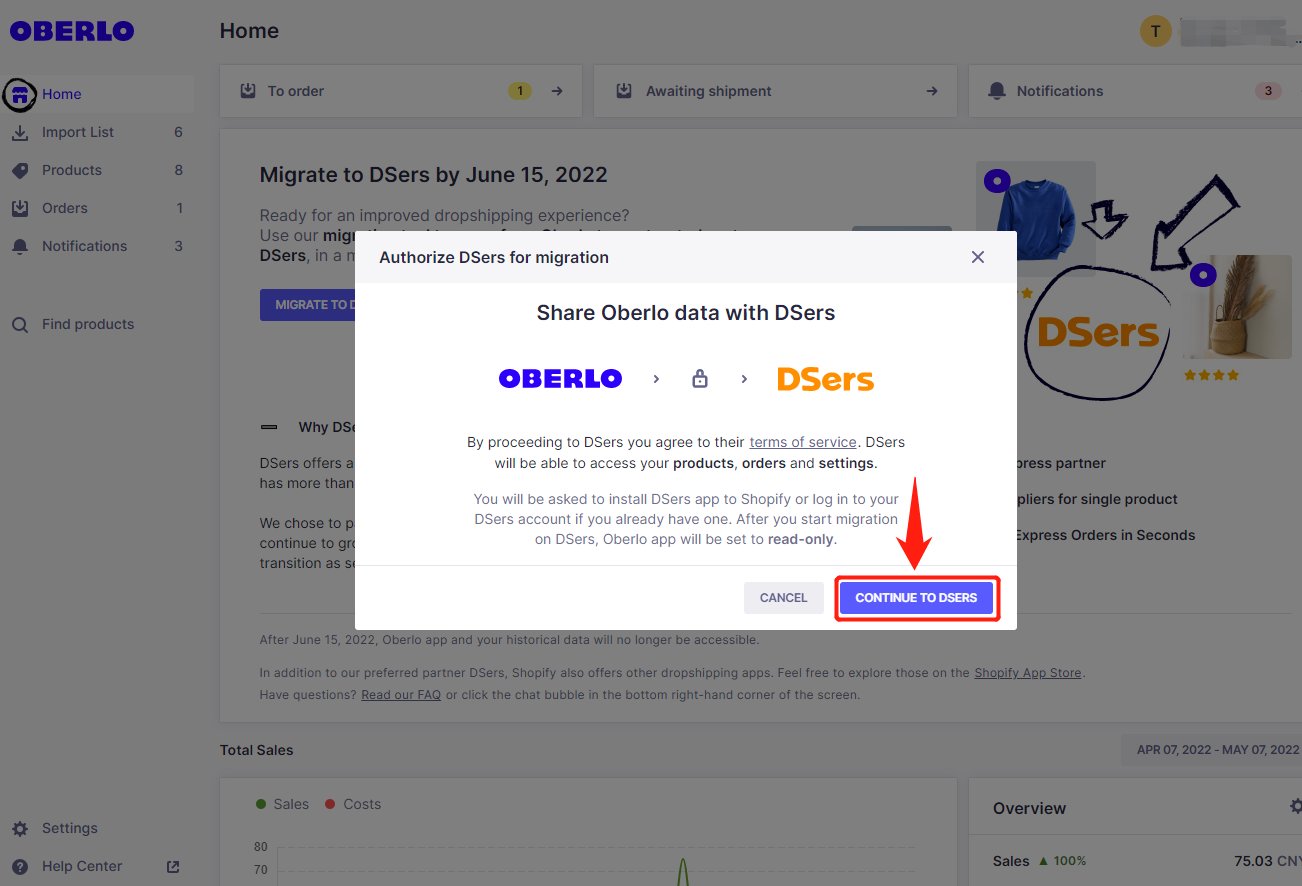 To make sure your Oberlo data can be migrated to a DSers account, your Shopify store needs to install the DSers app. Here we have 2 scenarios.
Scenario 1 - DSers is not installed in Shopify
If you haven't installed DSers in the Shopify account with the Oberlo app installed, you will be taken to the Shopify page to install DSers.

Step 1 - Install the DSers app in Shopify.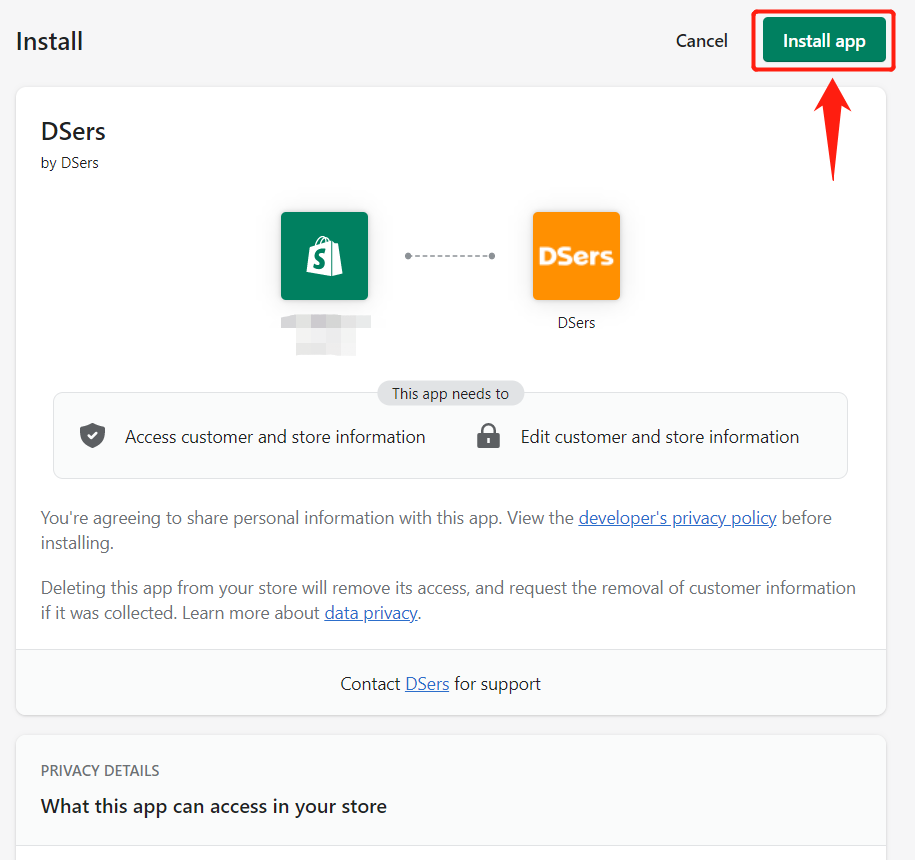 Step 2 - Create a DSers account.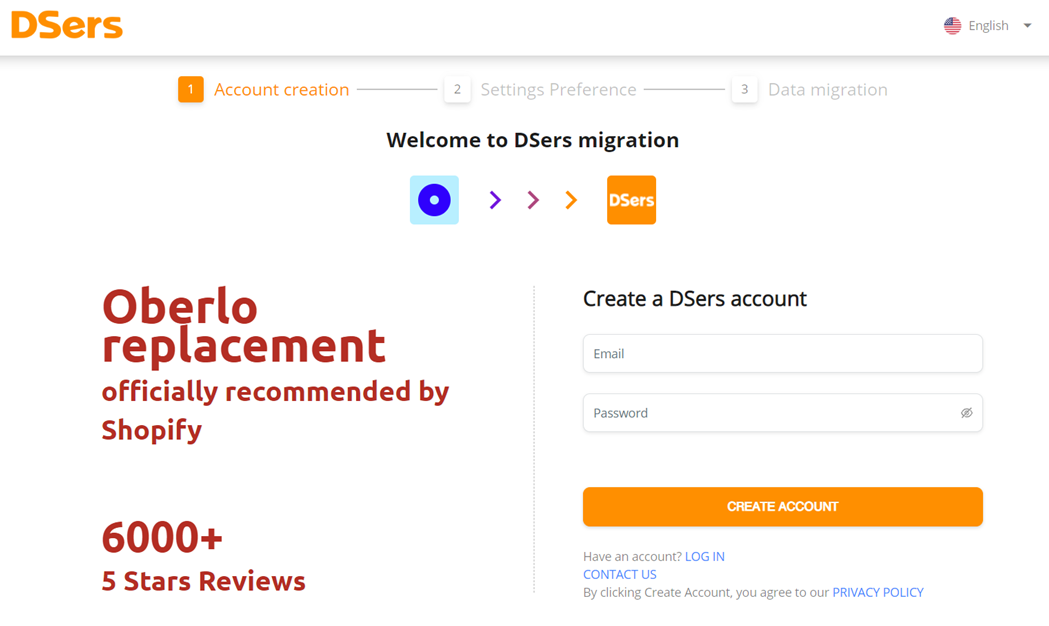 You can also connect an existing DSers account to the Shopify store. In this case, you will need to set up data preferences to avoid data conflicts between Oberlo & DSers.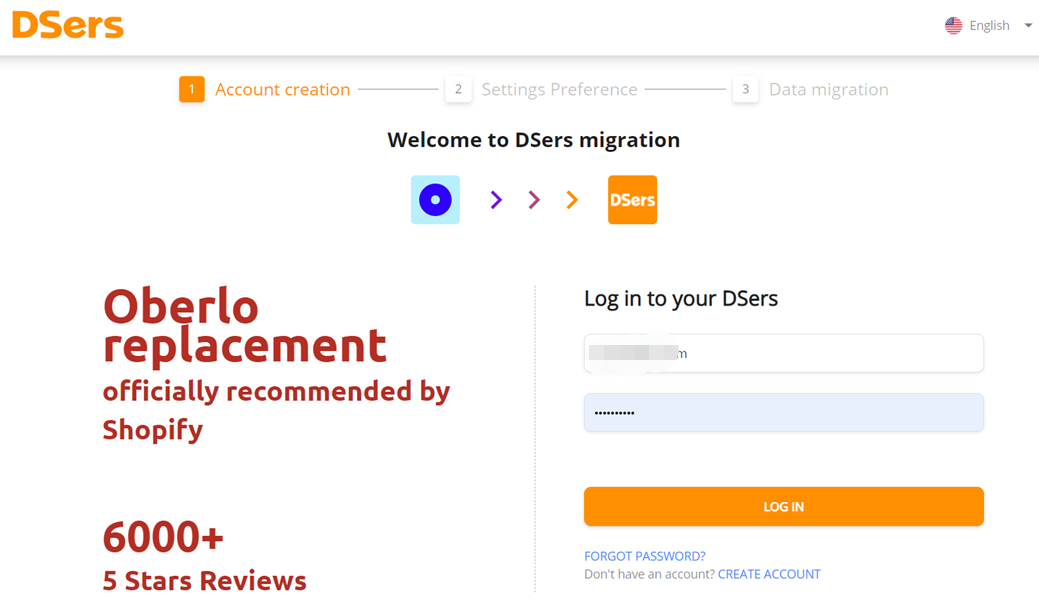 📕 NOTE: If you logged into the wrong account in this step, you are allowed to switch to another DSers account following the steps: >>Uninstall DSers >>Go to Shopify to reinstall DSers and login to the DSers account you want to migrate to>>Go back to Oberlo to trigger the migration again.
Scenario 2 - DSers app is installed in Shopify
In this scenario, you have a well connected and authorized DSers app installed in your Shopify store. Since the Shopify store has both Oberlo and DSers installed, it may cause data conflict during migration.

For example, a product on Shopify exists on Oberlo and DSers at the same time, but on Oberlo, it is mapped with AliExpress supplier A while on DSers it is mapped to AliExpress supplier B. In this situation, you need to let DSers know which one to keep in the page below. Read the blog to check how to decide what to do with the data conflict by setting up data preference .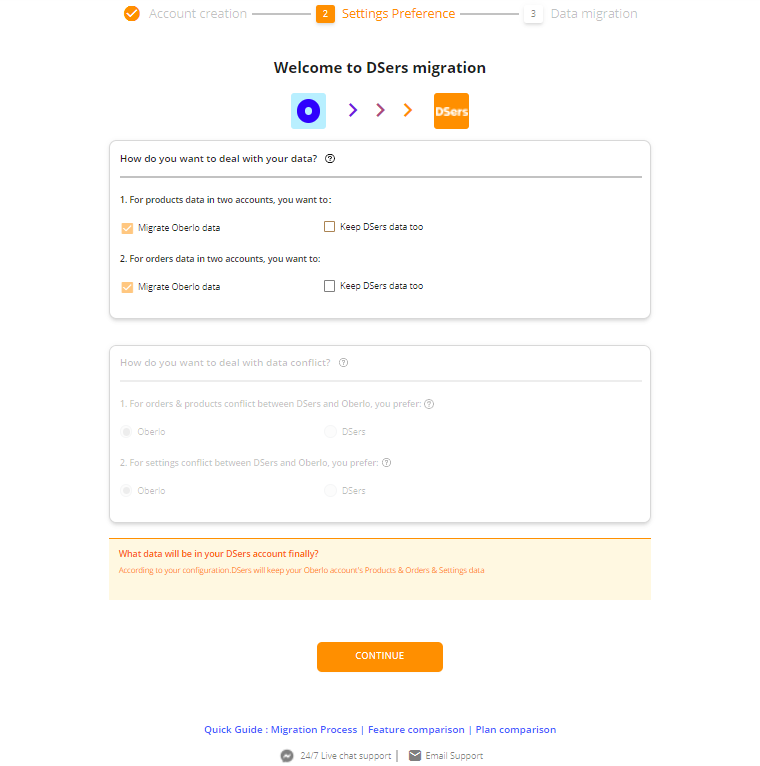 Ready  to go!

All the pre-work gets done now and we are ready to go!  Should I start the migration immediately or book a time?