Whenever you want DSers to help you with dropshipping business, it is necessary to link your Shopify store. Read the guide below to learn each step to link your Shopify store to DSers.
There exist 2 situations where you may need to link your Shopify store.
Situation 1: You have not linked any stores
You have just signed up for a DSers account or disconnected all your Shopify or WooCommerce stores from your existing DSers account.
Step1: In this case, you will be taken to a page to choose the platform you want to use. Click on Shopify.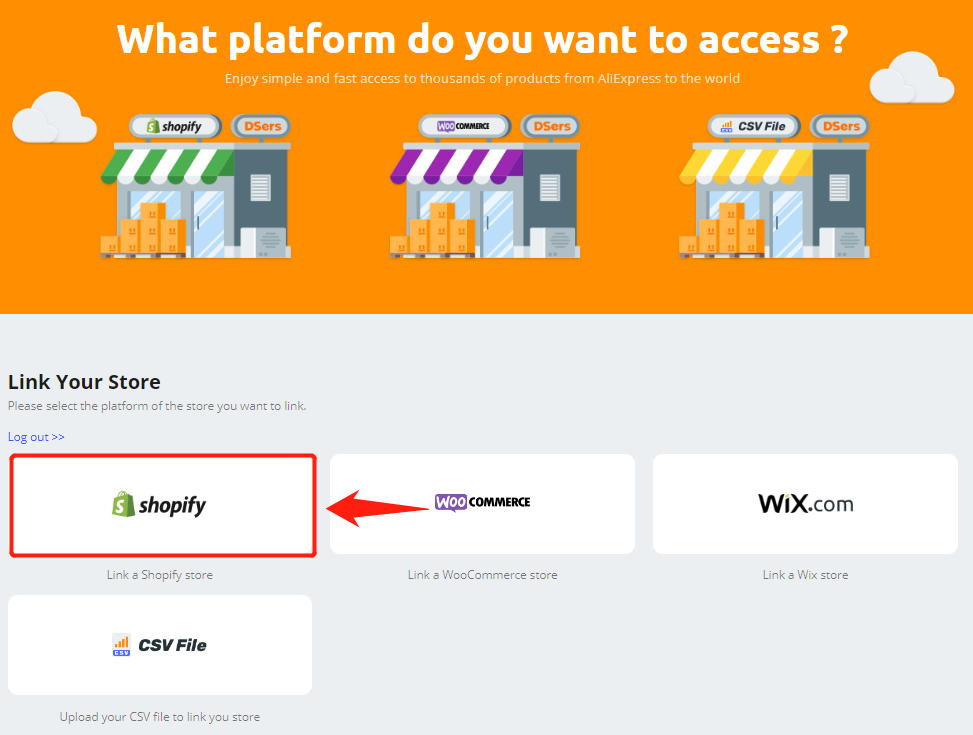 Step2: Then you will be directed to Shopify app store page to install DSers. Click on the Log in button to log in to your Shopify account.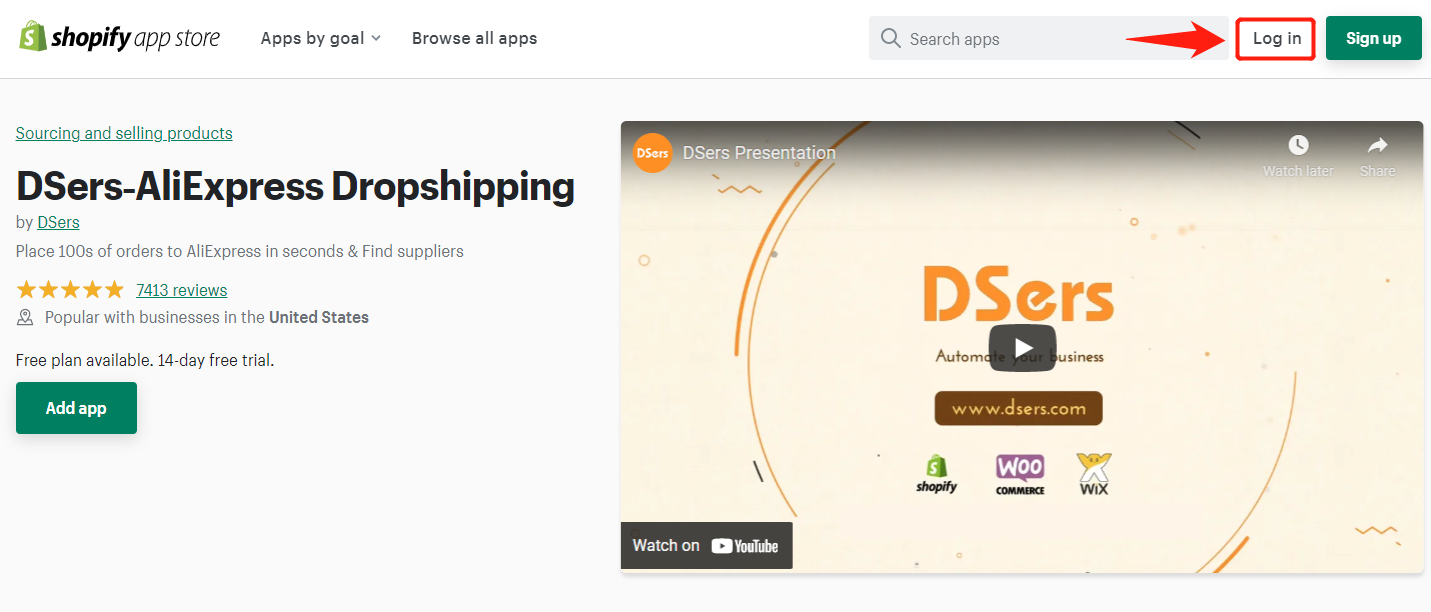 📕 NOTE: If you see "App Installed" in Step 2, it means that this Shopify account is already linked to a DSers account. Please log out of the current Shopify account and continue to follow this step with a Shopify account not connected to DSers yet.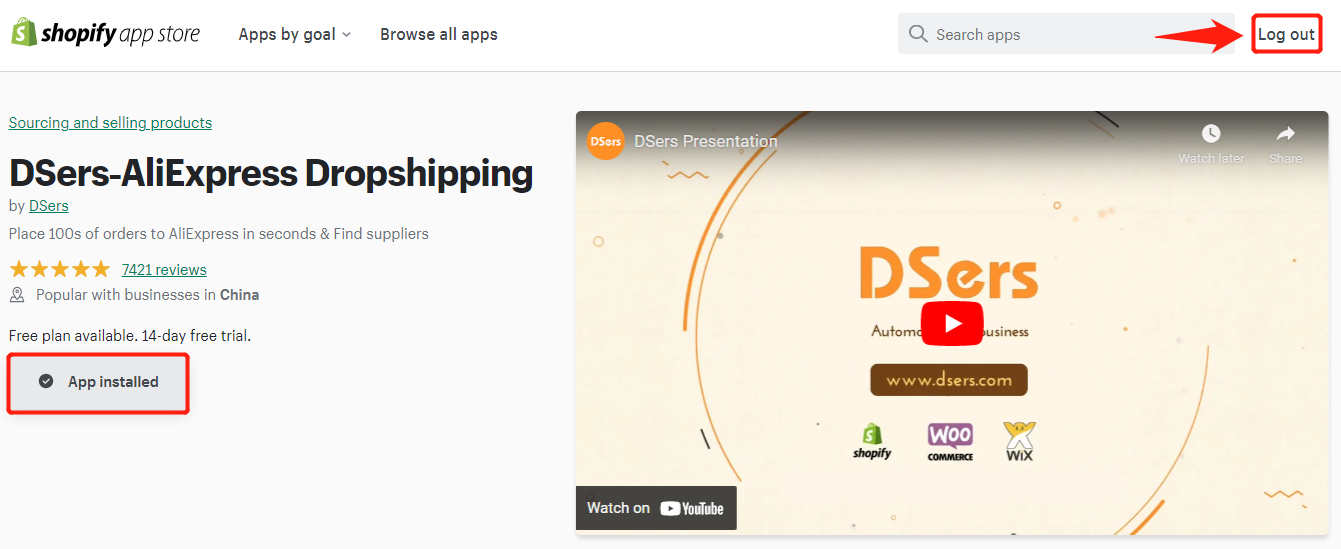 Step3: Click on the Add app button to install DSers on your Shopify store.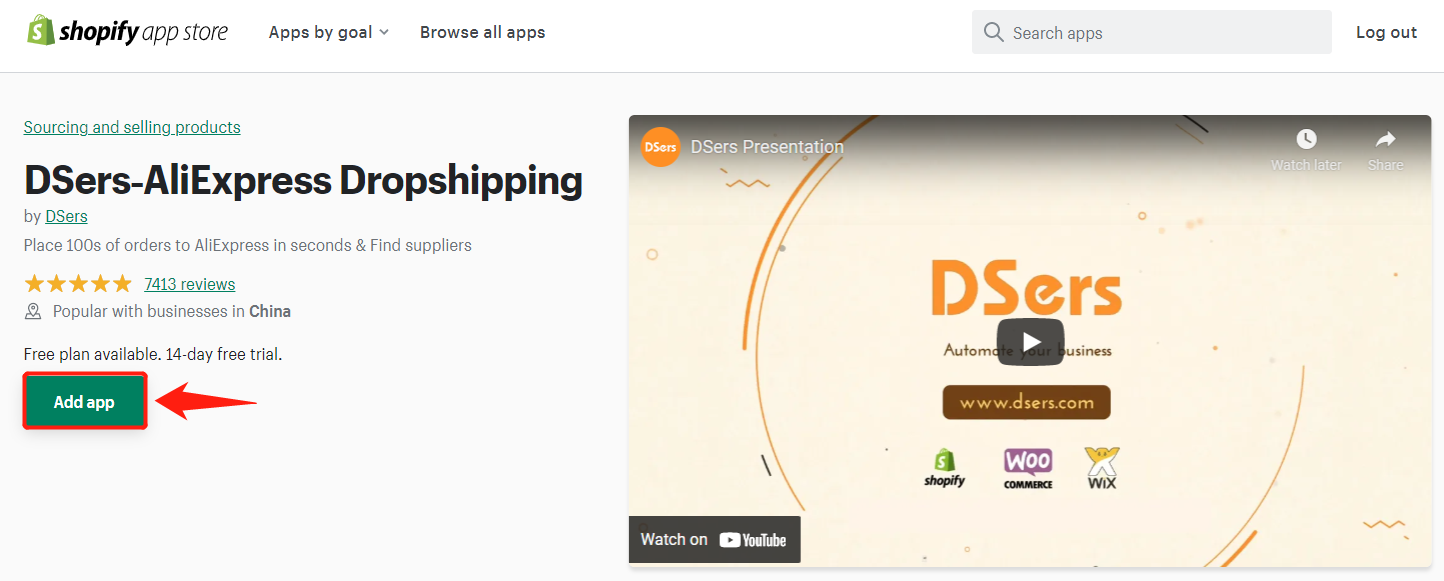 Step4: You will be directed to your Shopify store and click on the Install app button to verify.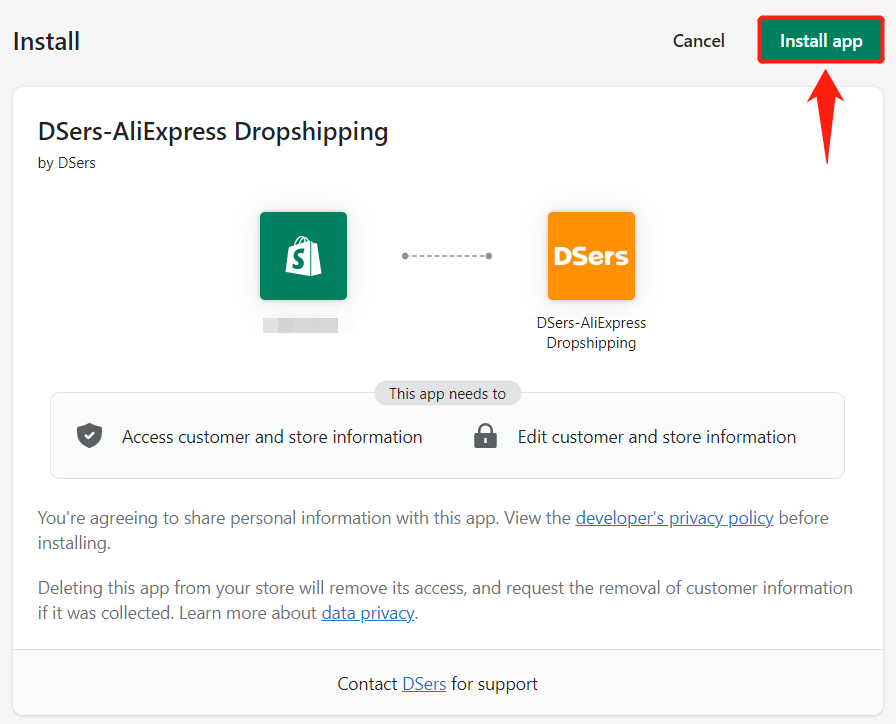 Step5: Go back to DSers to click on UPDATE in the pop-up window.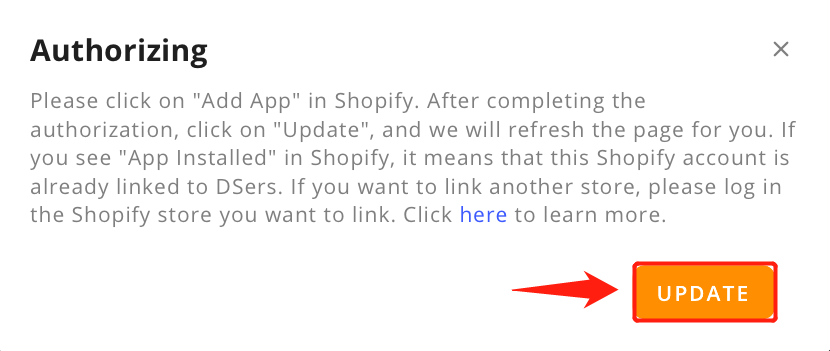 Now you have completed the steps to connect your Shopify store. You can check this article for the following steps to use DSers successfully.
Situation2: You have linked at least one store
In the case you want to link to more than one store, you can click on Link to More Stores in your DSers home page or click LINK TO MORE STORES by accessing DSers>Manage subscription as shown below.


If the number of your connected stores has not exceeded the store limit according to your subscription plan, you will be taken to the Step2 in the Situation1 and the subsequent steps are the
same
.