Check available shipping methods
It is possible that you want to check the shipping methods that are available for a specific product before pushing it to your Wix store.
You can do that easily on the Edit Product page after you imported a product from AliExpress.
Please read the guide below to see how.
Check shipping methods
Go to DSers – Import List. Click Edit product on the product card of the product for which you want to check the shipping methods available.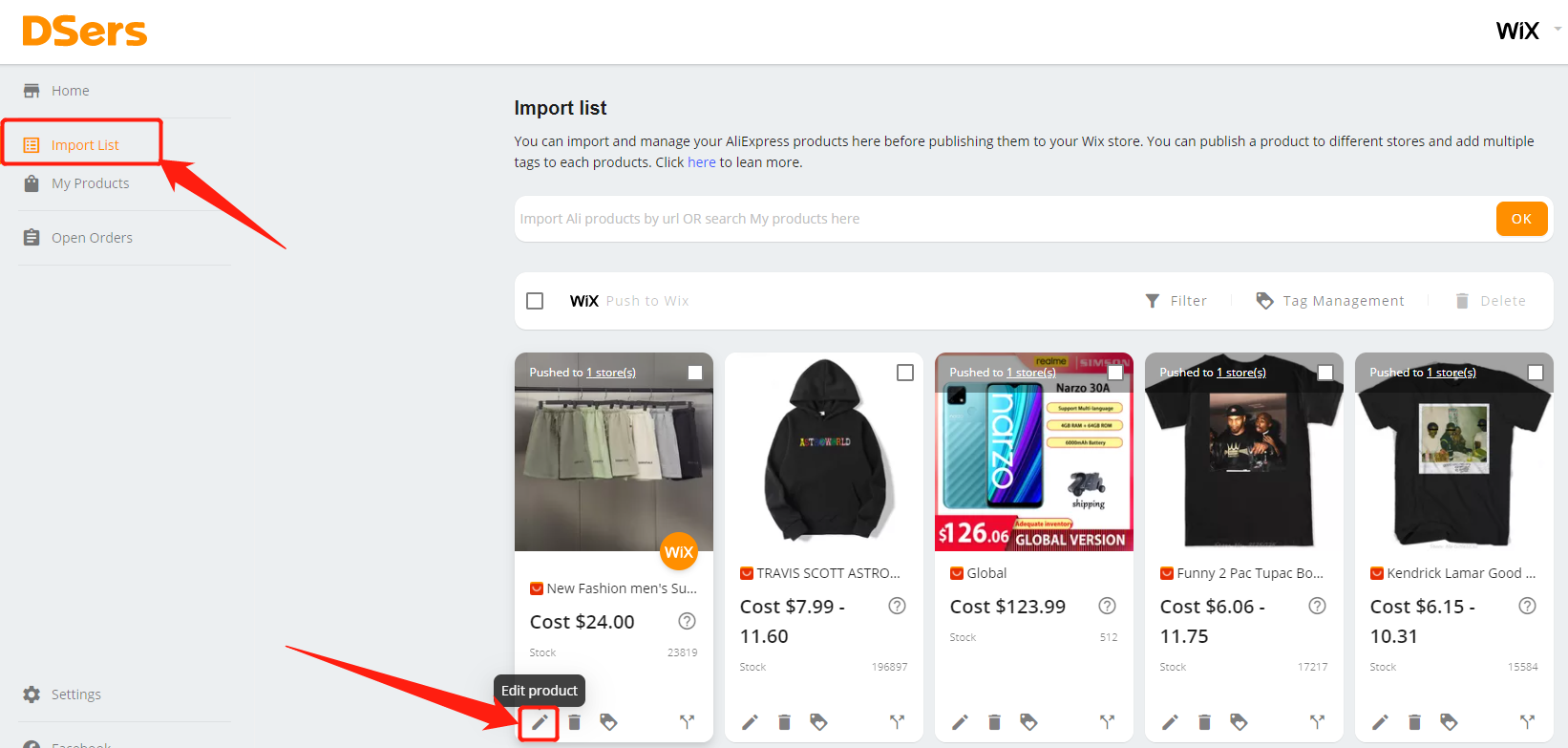 On the Edit Product page, click on the Shipping info tab.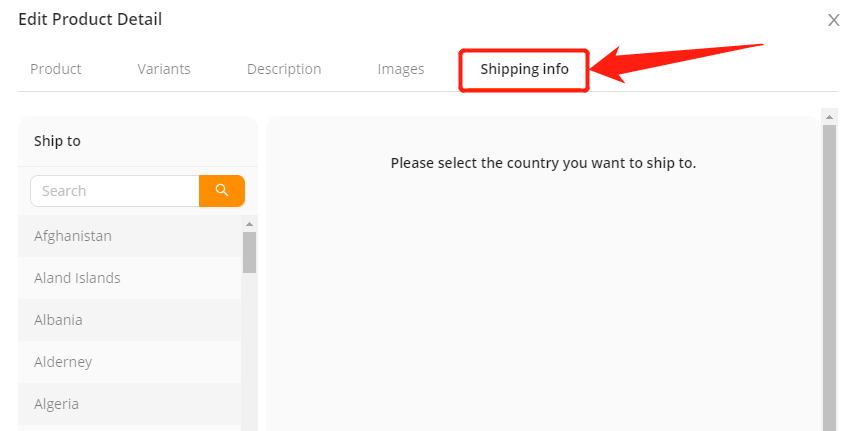 If the AliExpress of this product has multiple warehouses in different countries, you can change the Ships From country like below.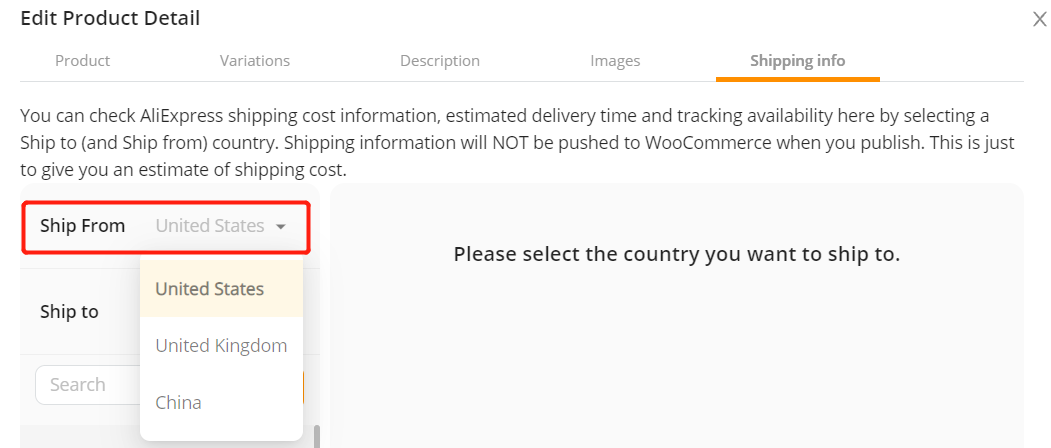 Type in a country, and you will see all the available Shipping Companies of this product for the selected country. Let's type in France as an example.

Select France in the list. You will then see the Shipping Cost, the Estimated Delivery Time, and if the Tracking is possible or not for each of the Shipping Company.

📕 NOTE: This page is for information only, you can NOT select Shipping Method here
Knowing what shipping method can be used beforehand will be more than useful!