Basic Mapping Advanced Mapping BOGO & Bundle introduction
In DSers, you now have access to a whole new range of mapping possibilities.
You now have the choice between Basic Mapping, Advanced Mapping, BOGO (Buy One Get One) and Bundle. They all have their advantages, and you can easily switch between each of them.
Basic Mapping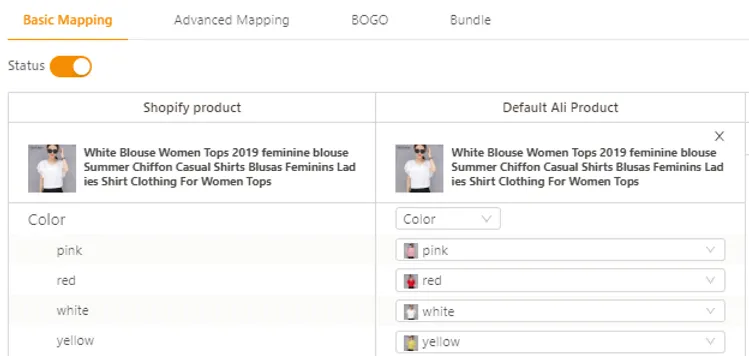 All you products are using basic mapping originally. This is what you should use when you are selling products in normal circumstances.
For products with simple options and variants, basic mapping can save much more time.
Advanced Mapping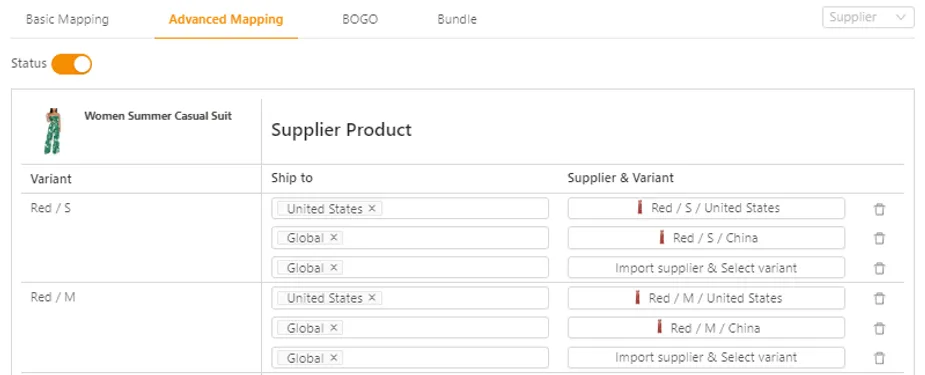 It is very useful when you are selling product which requires different shipping origin or different suppliers according to the countries of your customers.
You can set different variants for different countries. Definitely the best for you to map your products with different shipping option.
Another way you can use Advanced Mapping for, is if you set cheaper suppliers for specific countries.
You can select up to 5 different suppliers for different countries for each variant.
BOGO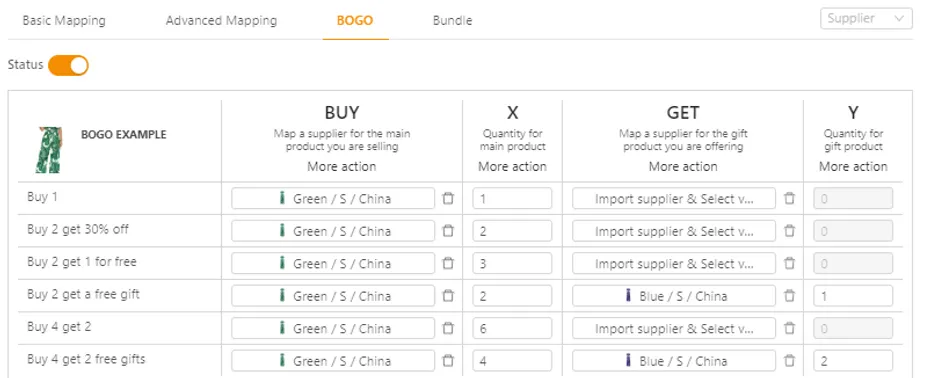 It is the way to go when you want to create special off for your customer like "Buy One Get One for free", "Buy Two get 30% off", "Buy Two and get a free gift".
You can add a maximum of 2 suppliers to each variant.
You also get access to the "Copy suppliers to other variant" feature in the More Action drop down menu to map quickly and avoid repeating work if your offer are similar for each variant.
Bundle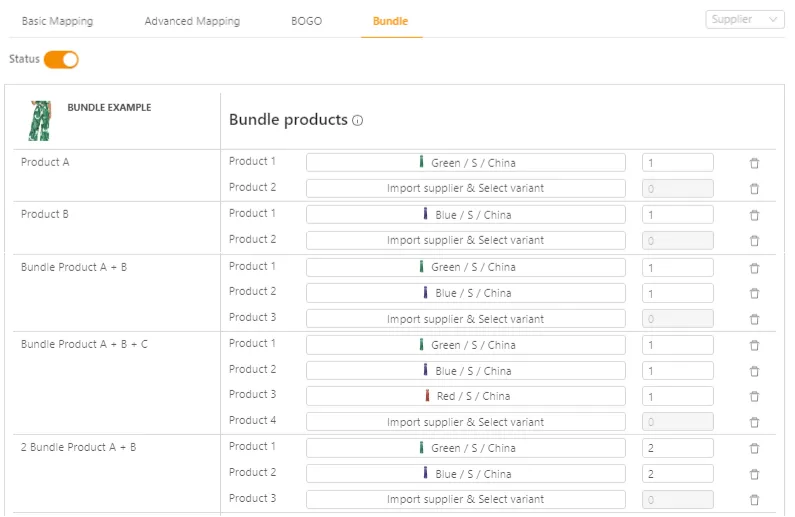 Is most suited when you want to create variants with up to 5 products from 5 suppliers. You can create tailored made kit and packages.
If you want to sell in bundle, like a boxing kit that includes gloves, belt, teethpiece and shorts as a package, it is perfect for you. Each variants of a bundle you create can have up to 5 products.