Re-order Awaiting payment orders
In some cases, you may want to modify an order after you placed it to AliExpress. It may be because you want to change the supplier, change the shipping method, or any other possible reason.
In that case, here's how you can do it.
Cancel order
You need to cancel the Awaiting payment order first before re-ordering it.
To do that, go to DSers – Open Orders – Awaiting payment tab.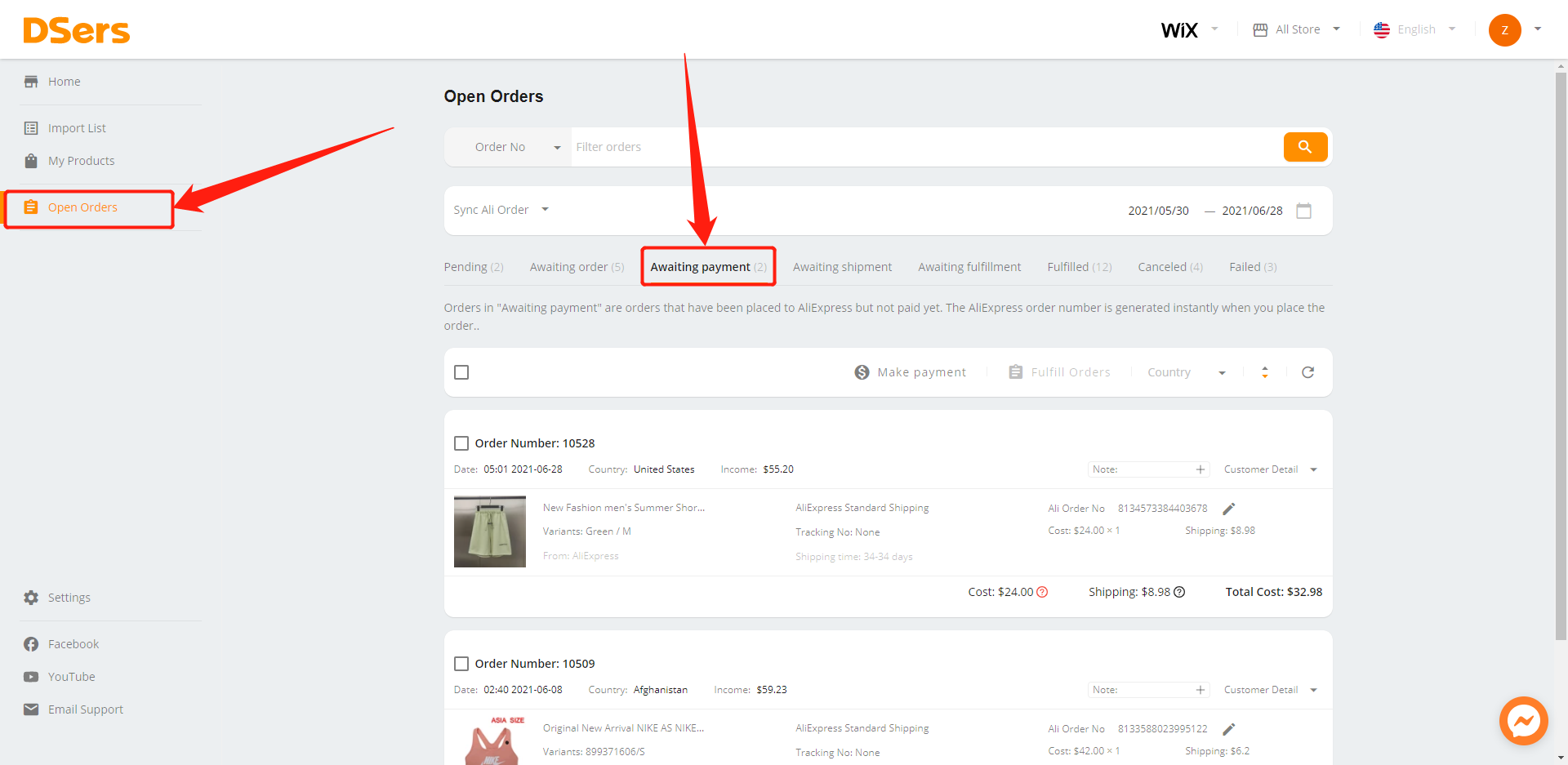 When your order is in the Awaiting payment tab, the AliExpress order number has already been generated as below.

Click on the Ali Order No of this order. You will then be directed to the Order Detail page on AliExpress.
There, find and click on the Cancel Order button to cancel this order.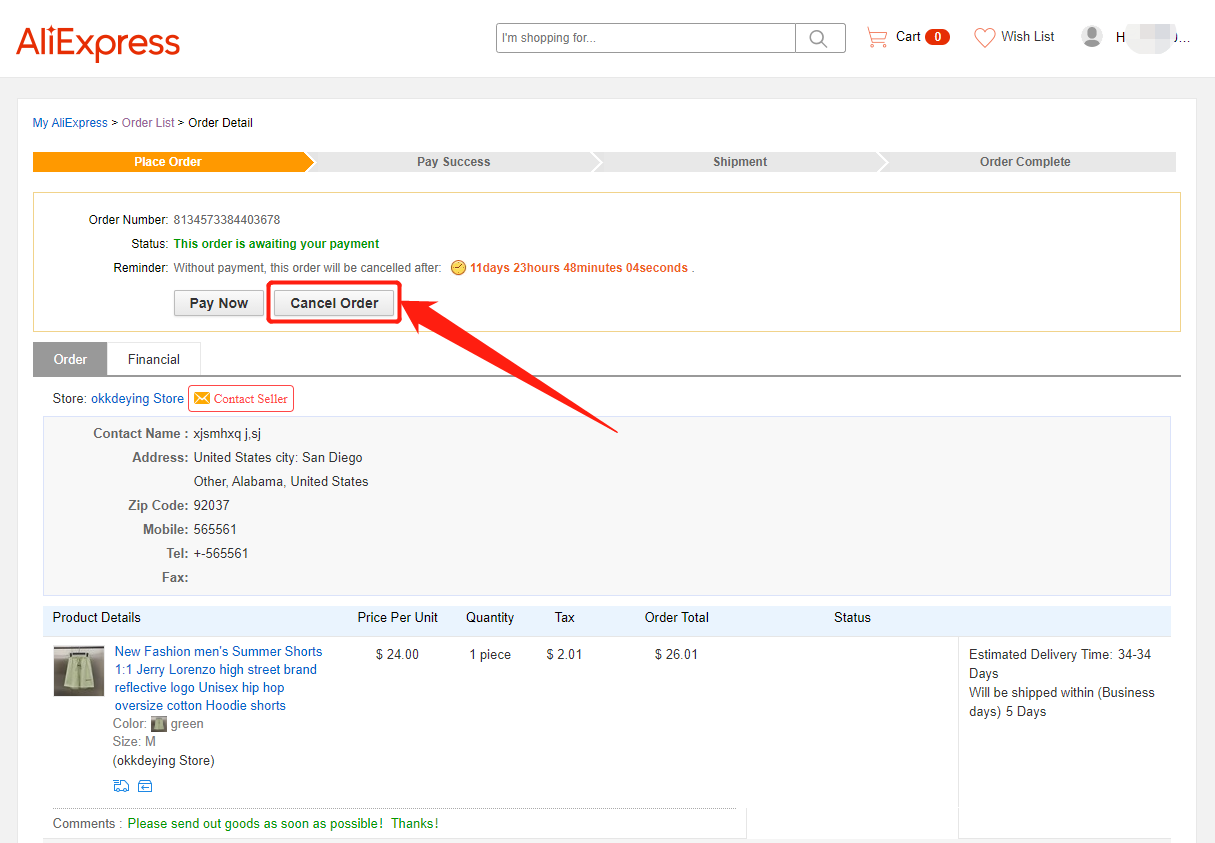 Once you have canceled the order on AliExpress, the order will be moved to DSers – Open Orders – Canceled tab.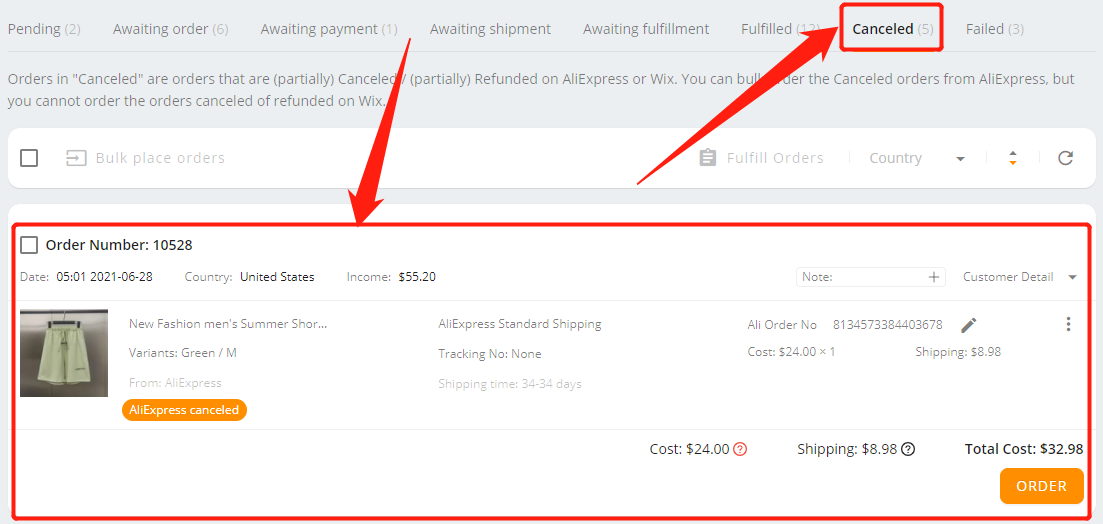 📕 NOTE: It may take up to 12h for DSers to sync the order status from AliExpress, but you can manually synchronize the AliExpress order status to speed this up.
Manually synchronize canceled order
To speed up the synchronizing process, you can click on the Sync Ali Order button on the Open Order page, and select Sync via API.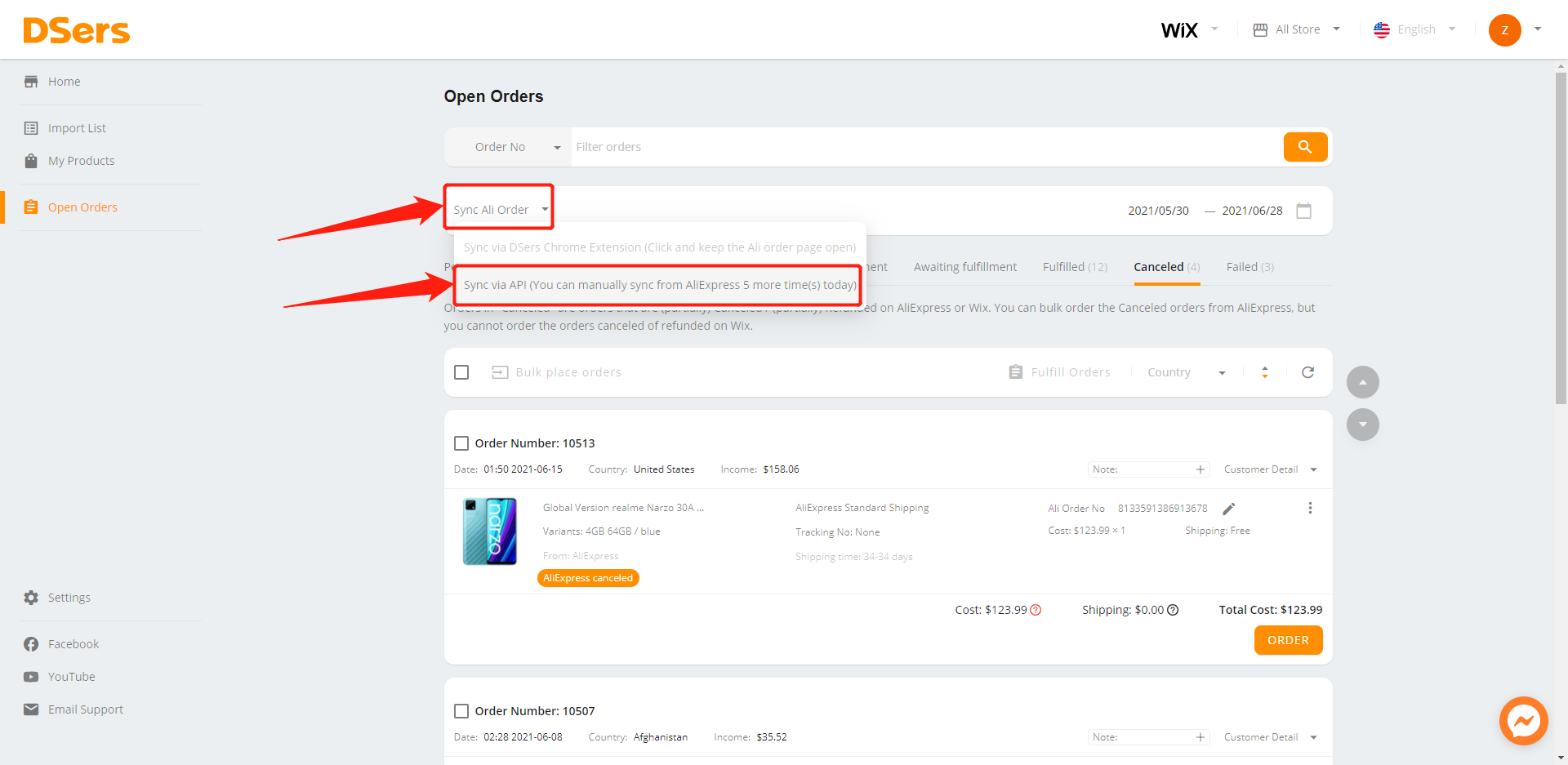 Modify Canceled Order
Once the order is in the Canceled tab, you can edit the order to change the supplier or the variant of this order by clicking on the right side of the order - Edit.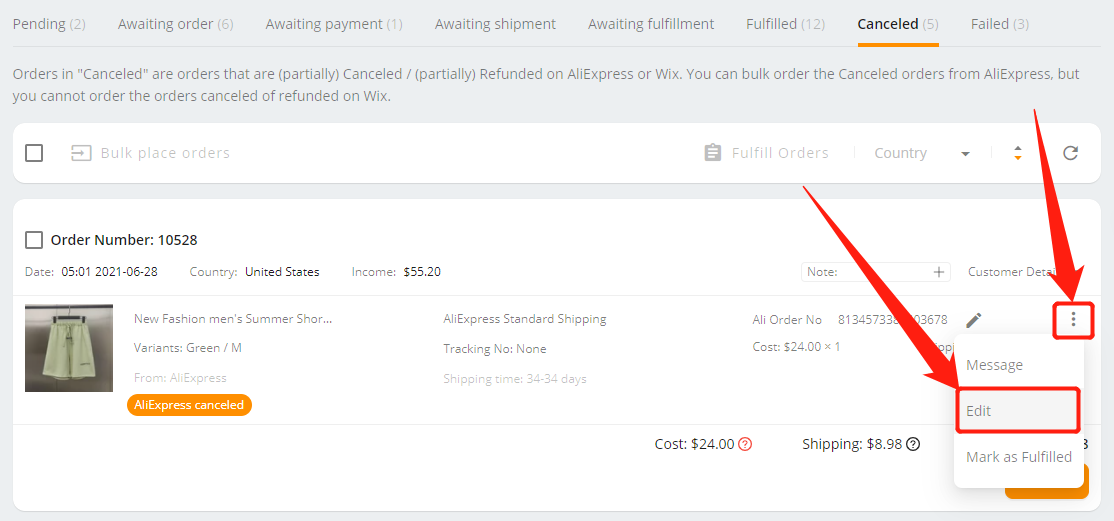 Import a new AliExpress supplier URL (Step 1) and choose the new variant you want to order (Step 2), select a shipping method (Step 3), then click on Save (Step 4).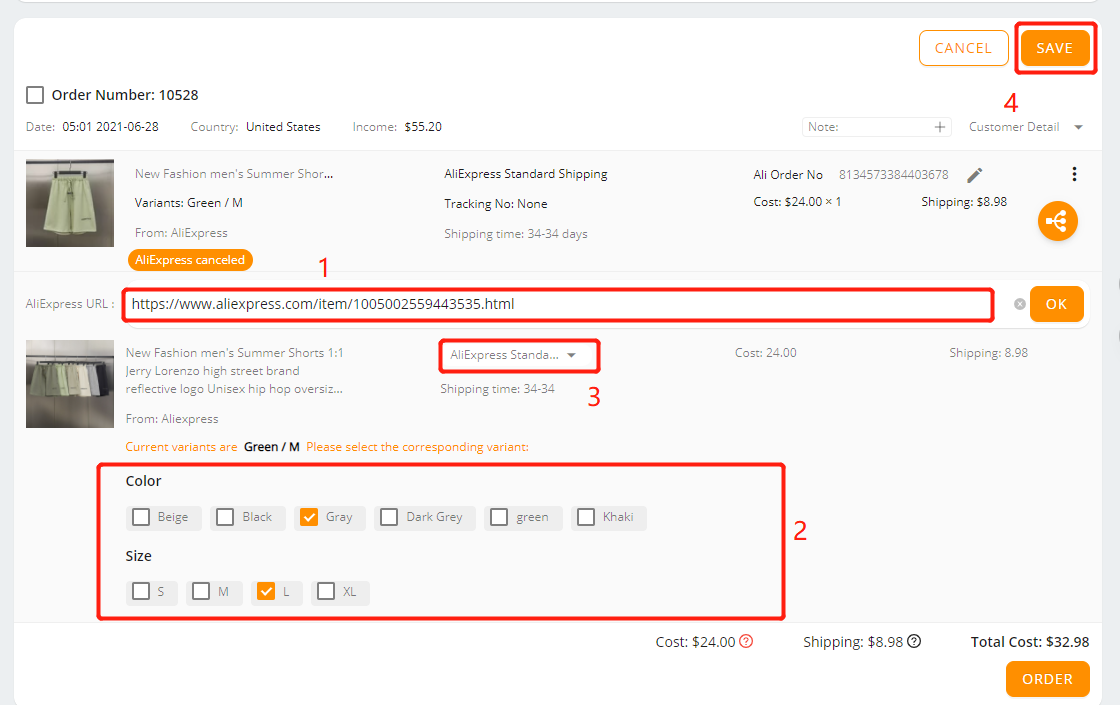 📕 NOTE: If you want to change the supplier for all the future orders, you can change the mapping of this product.
Place canceled order
After you finished modifying the order as you want, you can now directly place it again from the Canceled tab.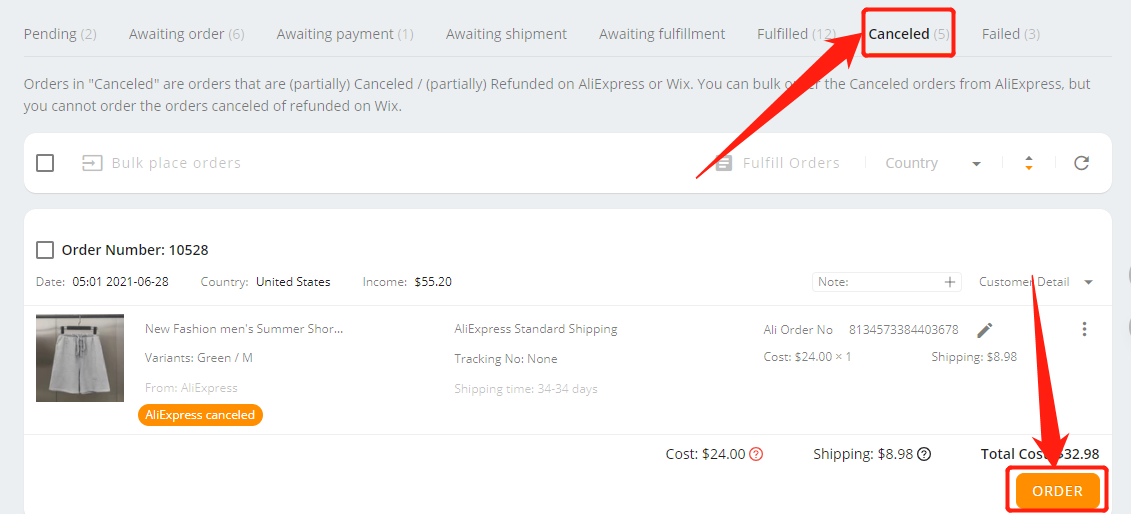 After you placed the order again, it will be moved to the Awaiting payment tab, and you will just have to pay for it on AliExpress.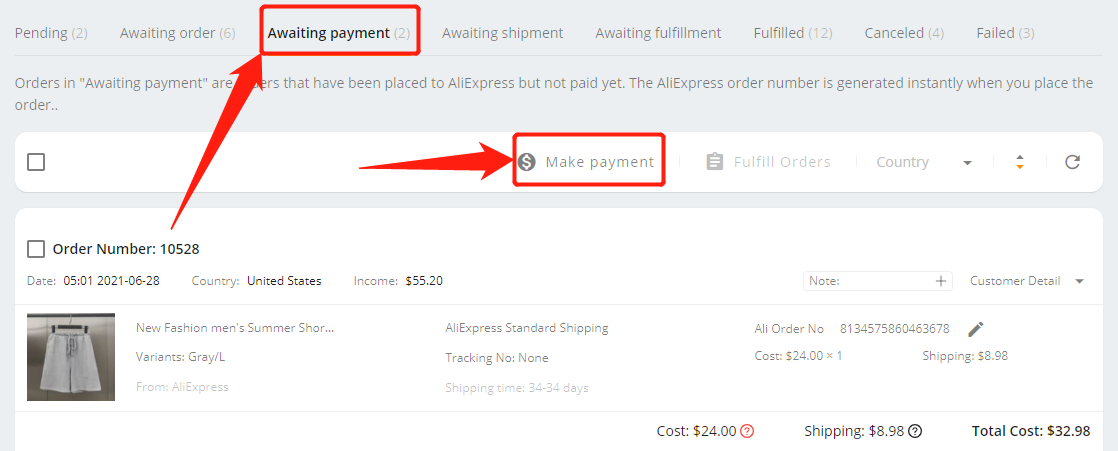 Now you know everything about re-ordering an Awaiting payment order!