Oberlo migration-Import List
The article is based on the premise that you set oberlo as 
data reference
. If you choose other options for conflict handling, there may be different situations.
Contact us
anytime if you have any questions.
Import List is a basic but key feature in both Oberlo and DSers, which allows you to import products from AliExpress, tag your products, and push or publish them to your Shopify online store. In order to help you take full advantage of this feature in DSers after migration, this guide will give you an idea about how DSers migrate data from your Oberlo Import List, how the feature works in Oberlo & DSers, feature differences between Oberlo & DSers, and some useful tips.
How Does DSers Migrate Data from Oberlo Import List
The migration of the import list will be done in the Products stage. And you don't need to do anything during the migration. We will make sure all your Import List data on Oberlo is migrated to DSers.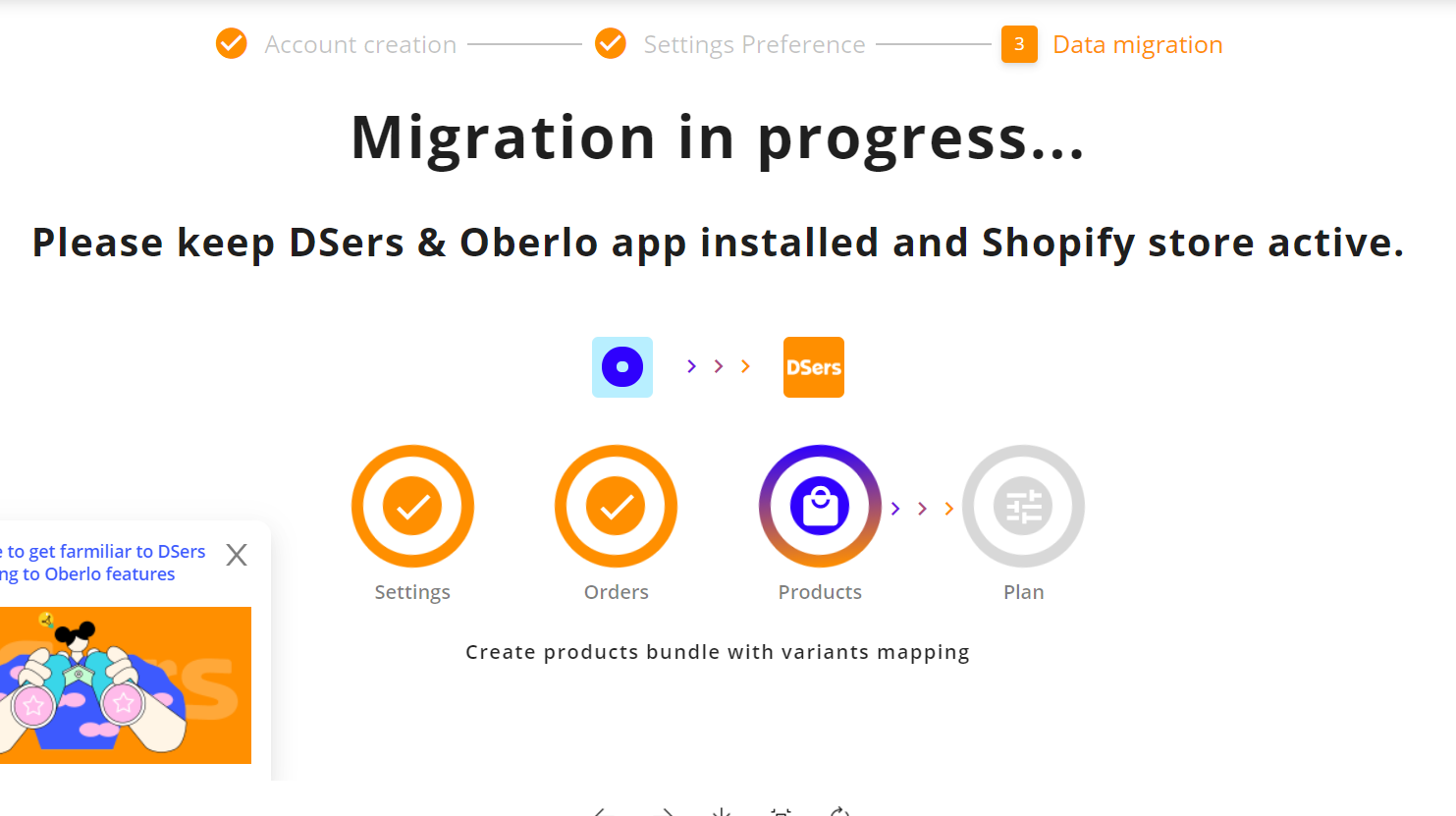 📕 NOTE: You may need to pay attention to some differences in your Import List data after migration, which may be caused by special situations.
Compare the Import List Feature between Oberlo and DSers
You can find the Import List on the left navigation menu in both Oberlo and DSers.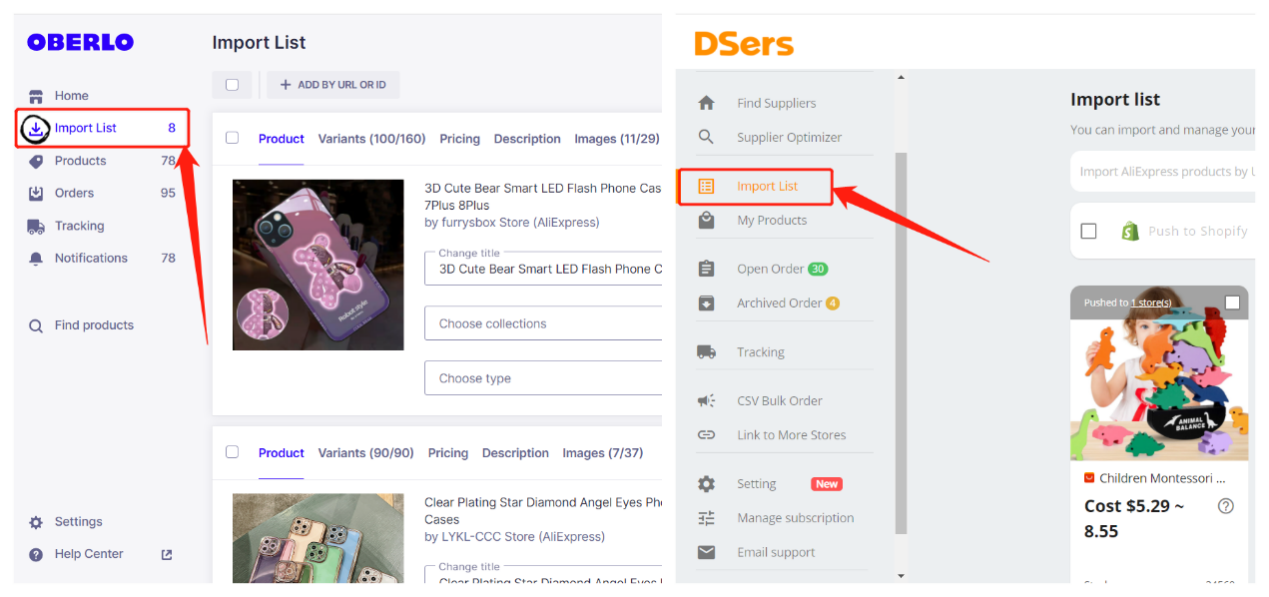 You will find different UI designs in 2 apps but it will not affect much of the operation. There are 2 key points to pay attention to when switching to using DSers Import List.
1. Imported Product List
2. Push Products to Shopify
More Information to Know about DSers Import List
On DSers Import List, you can also:

It's powerful! Get detailed information by checking how to use Import List.