Awaiting orders are those orders for which the payment from your customers has been captured on Shopify and are waiting to be placed to AliExpress. You need to place those orders to AliExpress.

Here is a list of operations you can perform for Awaiting orders.
Place orders (in bulk)
You can place orders to AliExpress individually or in batches.
Step1: Check the order you want to place to AliExpress and click on Order on the order card or click on Place order to AliExpress to place the order.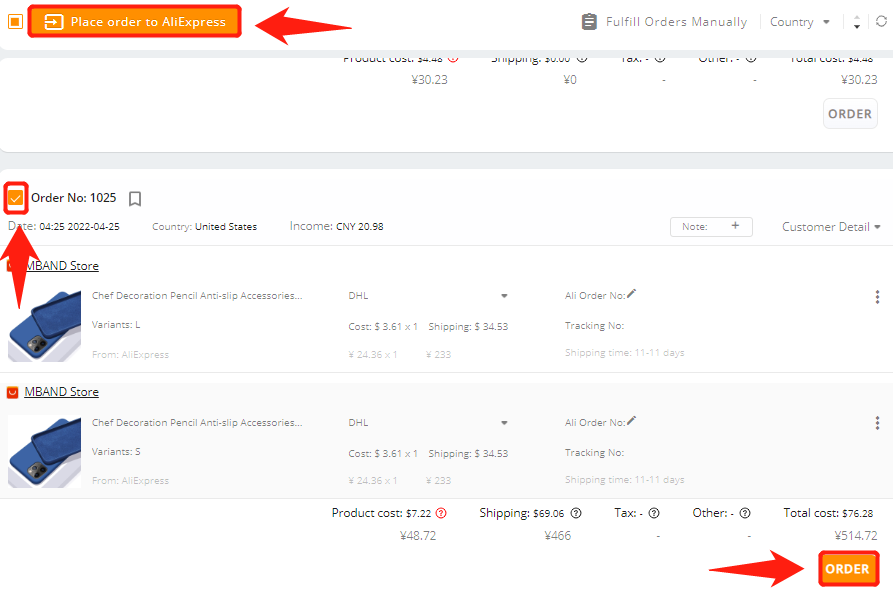 In case you have multiple orders to be placed to AliExpress at the same time, select multiple orders and check the Place order to AliExpress box.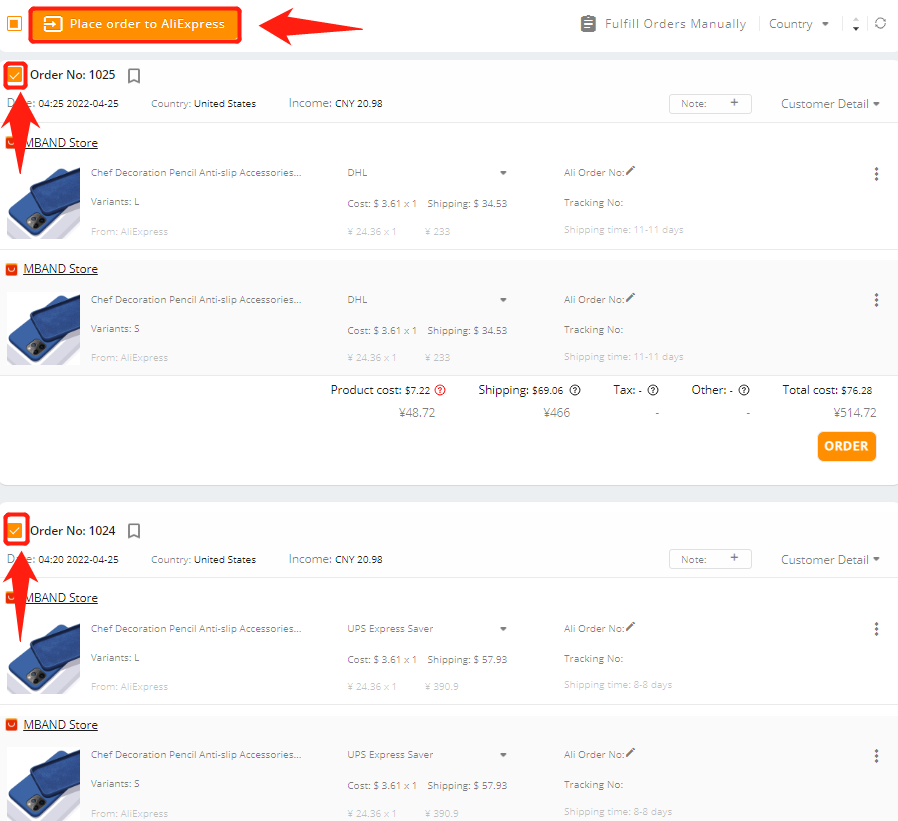 Step 2: In the pop-up, verify the shipping information and then click on CONFIRM.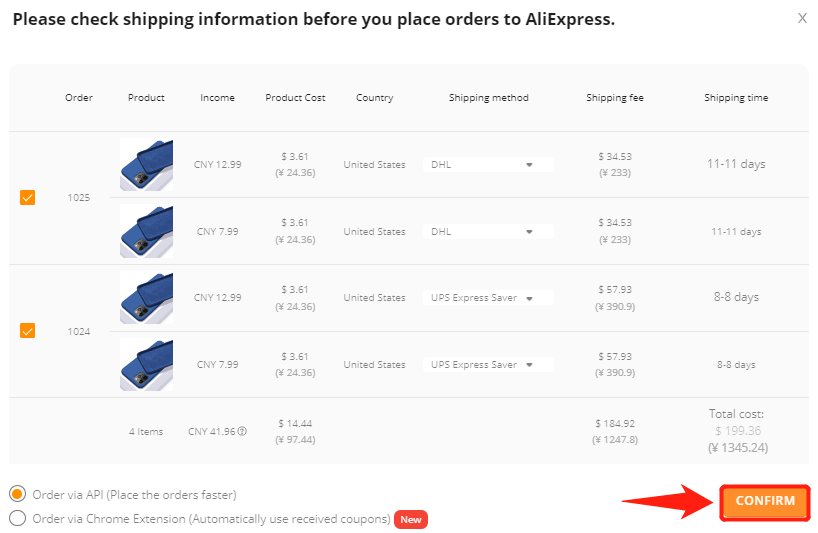 Step3: A notification like the one shown below will appear to notify you that your orders have been placed successfully.

Fulfill your orders manually
You may want to fulfill your orders manually for reasons like:
1. You don't want to place the order;
2. You want to place part of one order;
3. You want to place the items of an order separately.
Here is how you can achieve that step by step.
Step 1: Click the Action icon as shown below and click on Mark as Fulfilled to fulfill the individual item or order manually.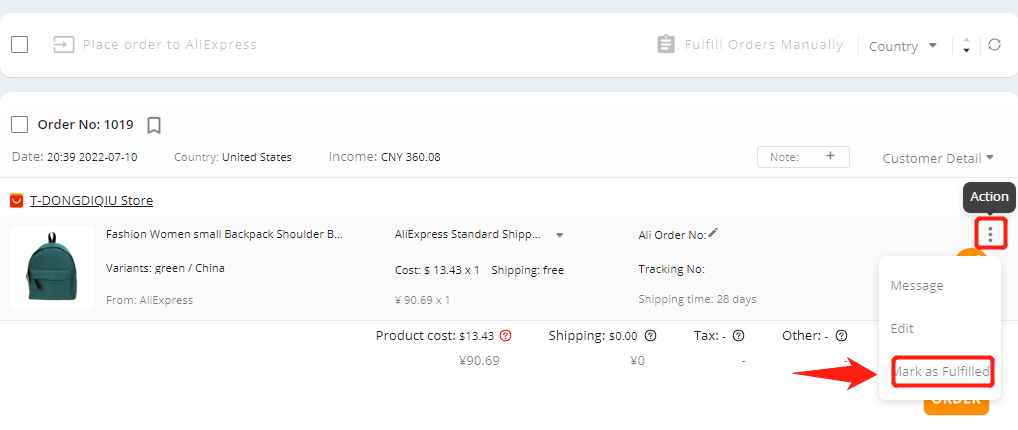 To fulfill orders in bulk manually, check your wanted orders and click on Fulfill Orders Manually.

Step 2: Click the MARK AS FULFILLED button from the pop-up window.

Step 3: In the following pop-up window, click on Continue.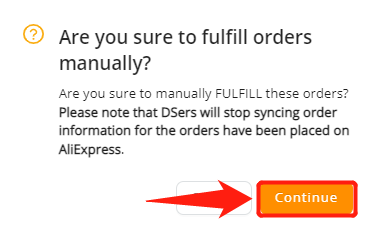 Step 4: Once the order(s) has(have) been marked as fulfilled, you can click Ok as below. And your selected order(s) will be moved to the Fulfilled page.

Edit Customer Detail
You are allowed to edit Customer Detail for all the orders under the Awaiting orders tab.
Step1: Click on the Customer Detail on the upper right of your order card.

Step2: Check and modify your customer's information and then click SAVE.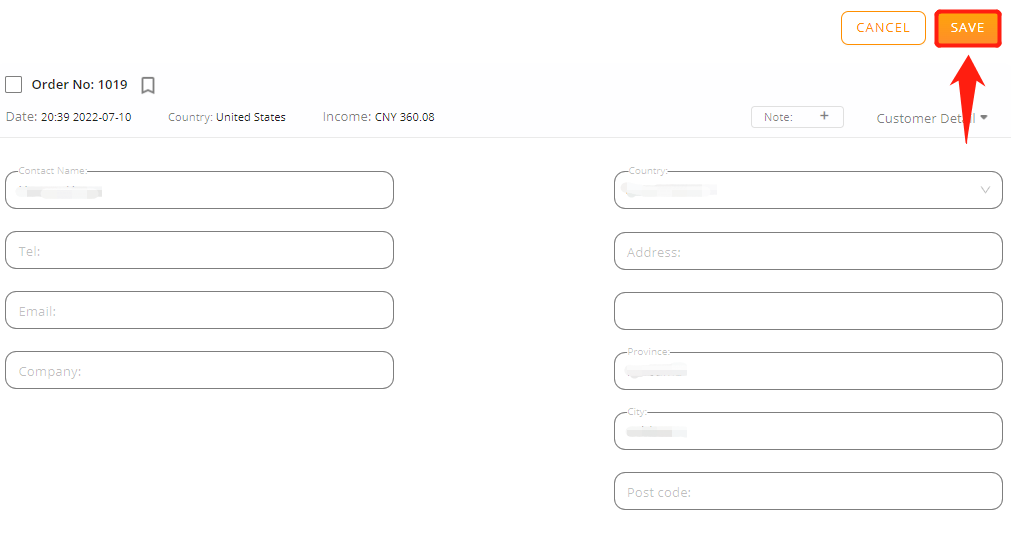 Edit mapping
In case you don't map the product or want to remap it, you can check below to learn how to edit product mapping.
Step 1: Hover the mouse over the order card to click on the Mapping button as shown below.

Step 2: The supplier management window will open, and you can now map your product with your desired suppliers as you do on the My Products page.
📕 NOTE: The mapping will be applied to all the orders for the product that have not been placed to AliExpress yet.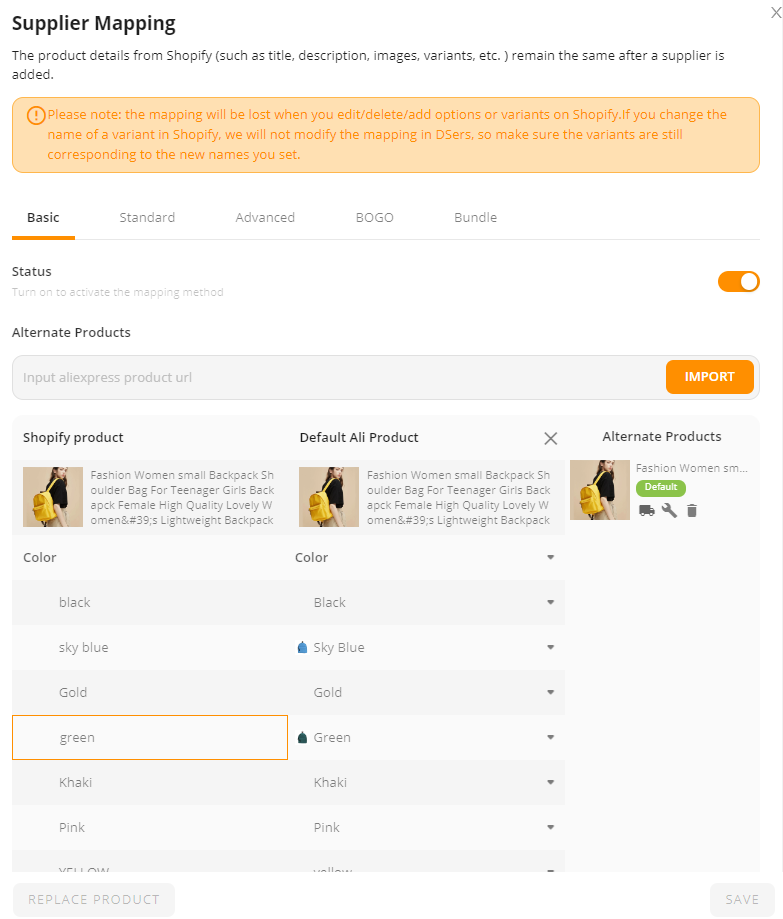 Edit Action
You can leave a specific message to your AliExpress suppliers or edit an order by accessing Action.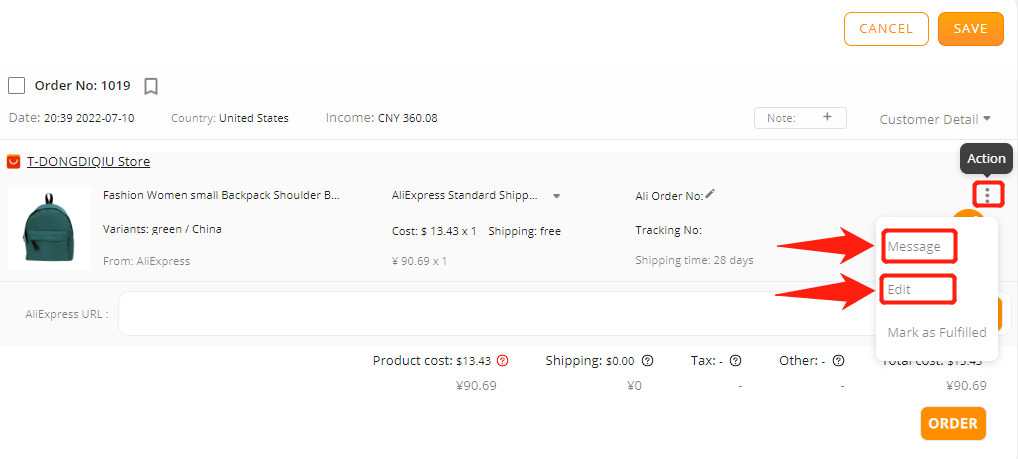 Choose the shipping method
You need to choose a shipping method if there is not a shipping method applied or you want to change it.
Step1: Click Shipping method(or the current shipping method)and you can see the available shipping method list.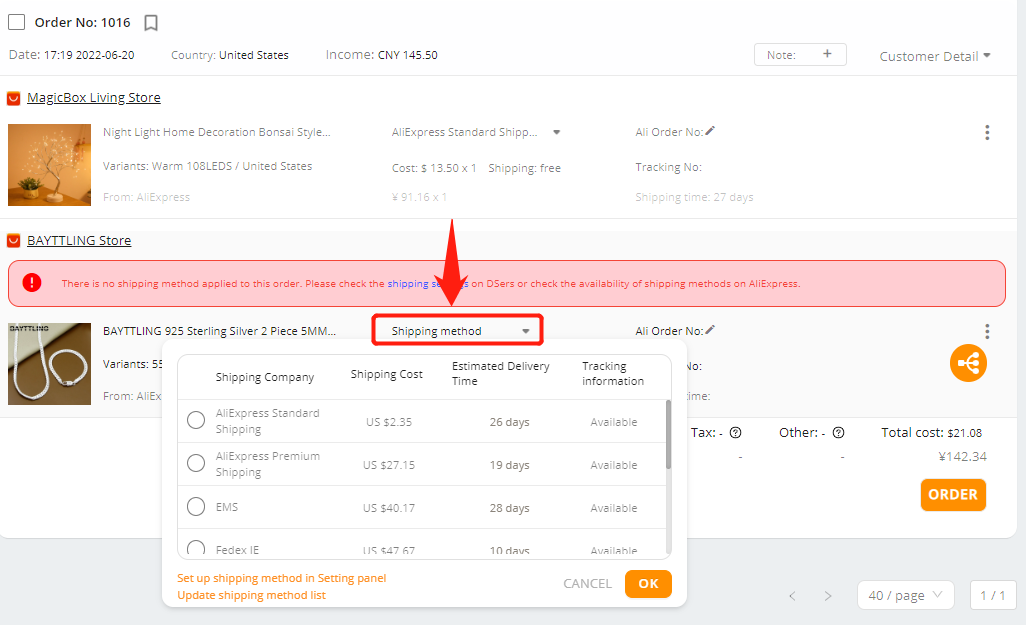 Step2: Select one shipping method from the list and click on OK.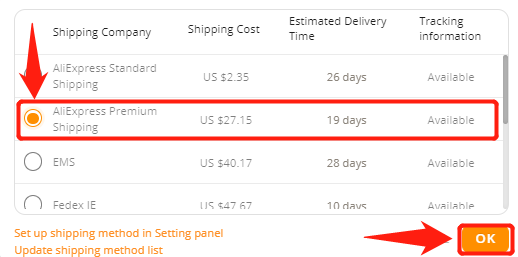 Edit AliExpress Order Number
You can edit the Ali Order Number if you want to add it on your own.

Add notes
You can add special notes for specific orders if necessary.