Those are orders that have been shipped out by your AliExpress supplier.
The AliExpress Tracking Number will be synced to DSers within 4 hours (Note: you can sync faster with the Ali Order Syncing button) and then synced to Shopify within 5 minutes.
The Shipping information email will be triggered if you set tracking for your orders on DSers.

You are able to do the following things when your orders are fulfilled on DSers:
Roll back orders
In case some orders were wrongly fulfilled, whether it is because you accidentally manually fulfilled them on DSers or on Shopify, you can easily roll back those orders and re-order them again.
Archive orders
If your orders are fulfilled by your suppliers and there are not any other problems, you can archive them.
Change AliExpress Order Number
For orders that already have AliExpress Order Numbers, you can only change
but not delete them.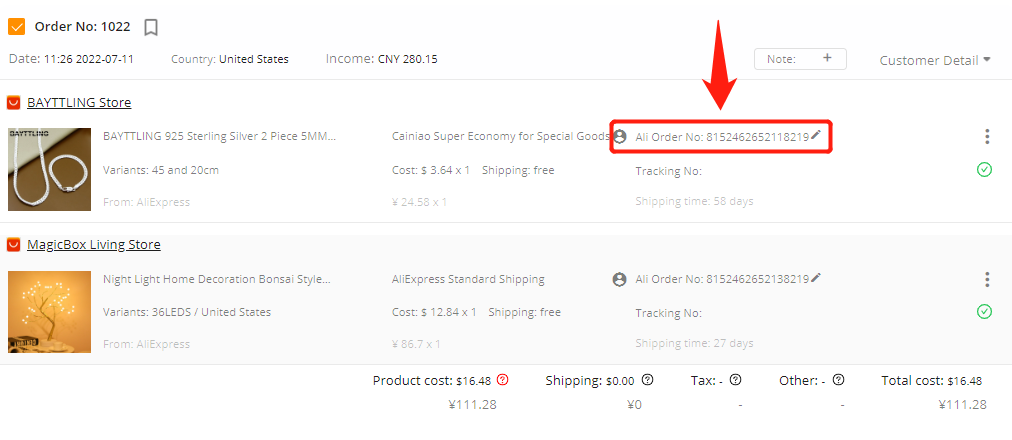 Add notes
Click Note as shown below to add notes to your desired orders.