Awaiting shipment Orders are orders that have been paid on AliExpress but not yet shipped out by your supplier.
The order status will be synced automatically on DSers within 4 hours after you paid it on AliExpress, or after it has been shipped. You can sync faster with the Ali Order Syncing button.

Read below to learn more about the Awaiting shipment orders.
Fulfill your orders manually
You can fulfill your orders manually in case some occasions.
Change AliExpress Order Number
Orders in this tab already have AliExpress Order Numbers, so you can only change but not delete them.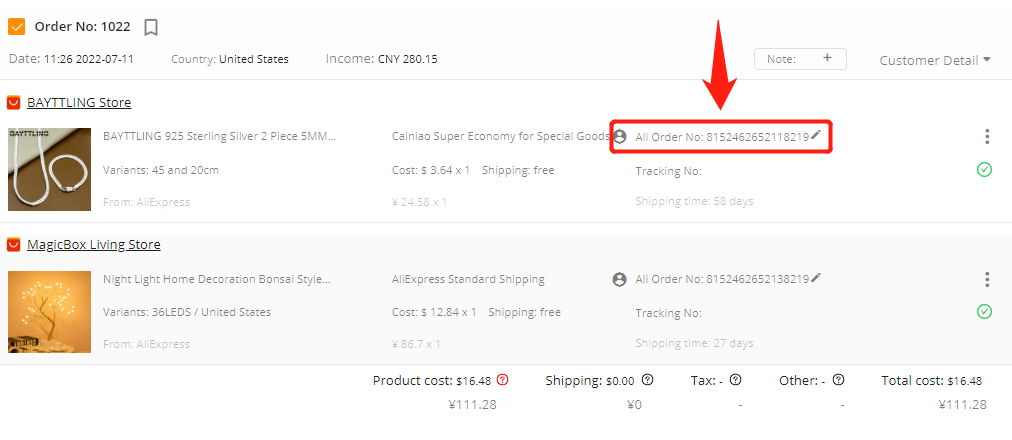 Add notes
If you want to make notes to your specific orders , just click on Note as below.