Awaiting payment orders are orders that have been successfully placed to AliExpress but not yet paid. The AliExpress order number is generated instantly when you place the order.

The guide below shows you how you can process your orders under this tab.
Pay for orders (in bulk)
Once you have placed orders to AliExpress, you need to pay for them as soon as possible. You can pay for your Awaiting payment orders one by one or in bulk.
If an order is in the Awaiting Payment tab and you pay for it on AliExpress, it may take up to 4 hours before DSers moves the order to Awaiting Shipment tab. You can manually sync the order status to speed it up.
Fulfill your orders manually
Sometimes, you may want to drop an order for whatever reason even though you have placed it to AliExpress. In order for you to achieve that, you can move it to the Fulfilled page by fulfilling it manually on DSers.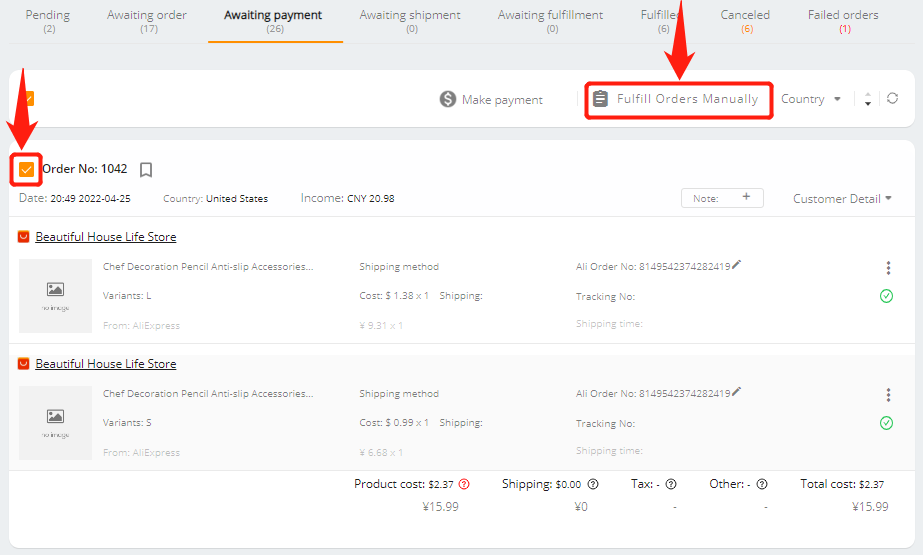 Change AliExpress Order Number
Once the AliExpress Order Numbers of your orders have been generated, you can only change it but not delete it.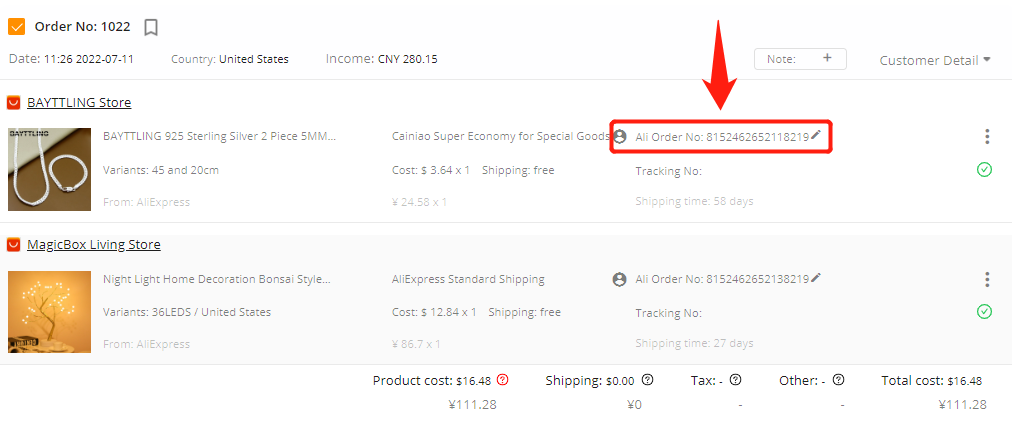 Add notes
It is easy to add notes to your specific orders by just clicking on Note as below when necessary.