Pending orders are orders for which the payment from your customers has not yet been captured in Shopify. You cannot process or edit Pending orders on DSers until the payment has been captured.

In case you need, you can learn how to respond to better process your orders.
Fulfill your orders manually
It is possible that your customer pays with a payment method that you cannot capture immediately or you have selected to get the payment later. In this case, you can fulfill your pending orders manually. Here is how you can make that happen in detail.
Step 1: Locate an order in the Pending tab and check the box, then click on Fulfill Orders Manually.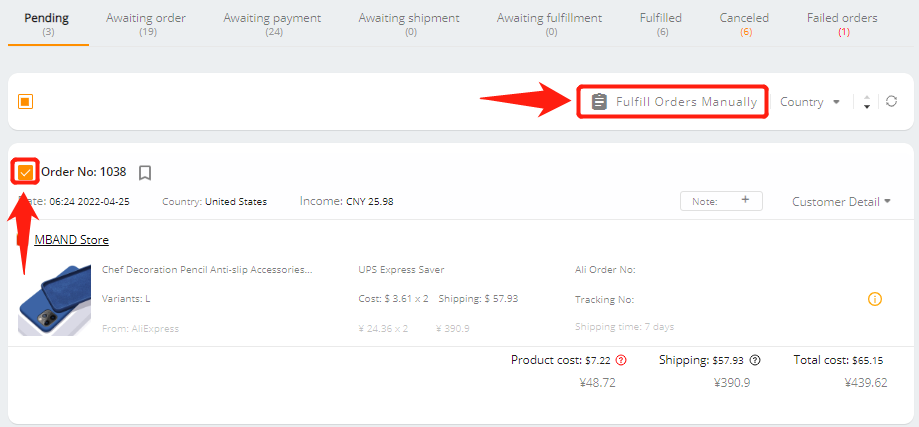 Step 2: In the pop-up window, click MARK AS FULFILLED.

Step 3: Read the note carefully in the following pop-up window and then click on the Continue button.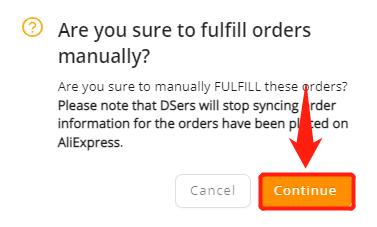 Step4: Click on Ok to verify your selection.

Then you can access the Fulfilled page to roll back orders to the Awaiting orders page and place the order to AliExpress.
Manually sync Shopify orders
It may sometimes happen that after you captured the payment of an order, the status of the order remain as Pending on DSers. It is very easy to fix that.
Step1: Go to Settings - Synchronization - Sync Shopify orders.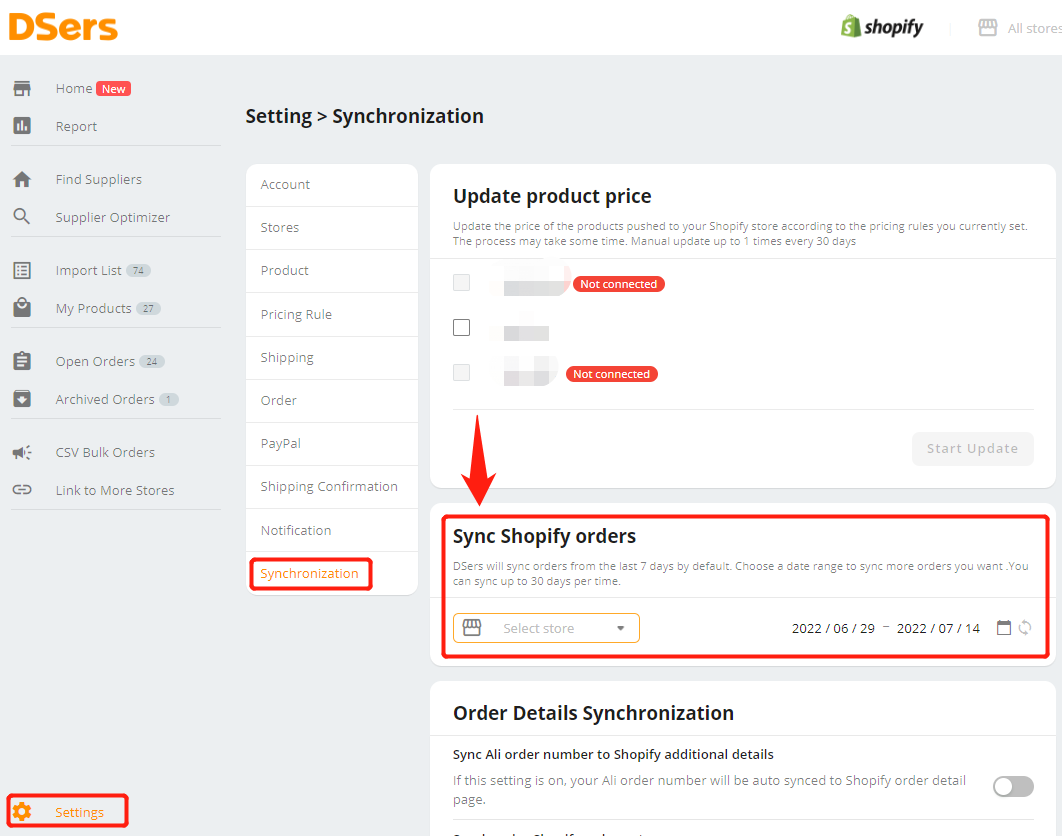 Step2: Select your store in the drop-down menu.
Step 3: Select a date range and click on the Sync icon like below.

DSers will then synchronize all the orders from the store you selected that were received within this date range. The orders in the Pending tab for which you captured payment will be moved to the Awaiting Order tab.
Add notes
If you want to add additional information for your orders, you can click on Note as below to enter notes.
📕 NOTE: The notes you add in the Note box is only accessible to you and will not be sent to your supplier.
Now you know everything about Pending orders and can hopefully process orders successfully.