Set tracking for your orders
You can easily manage the information that will appear in the tracking mail that your customers will receive.
If you are using PayPal for your transactions, DSers can now add the tracking number to the transactions!
Set up tracking information
Go to DSers – Settings –Package Tracking –Shipping Confirmation.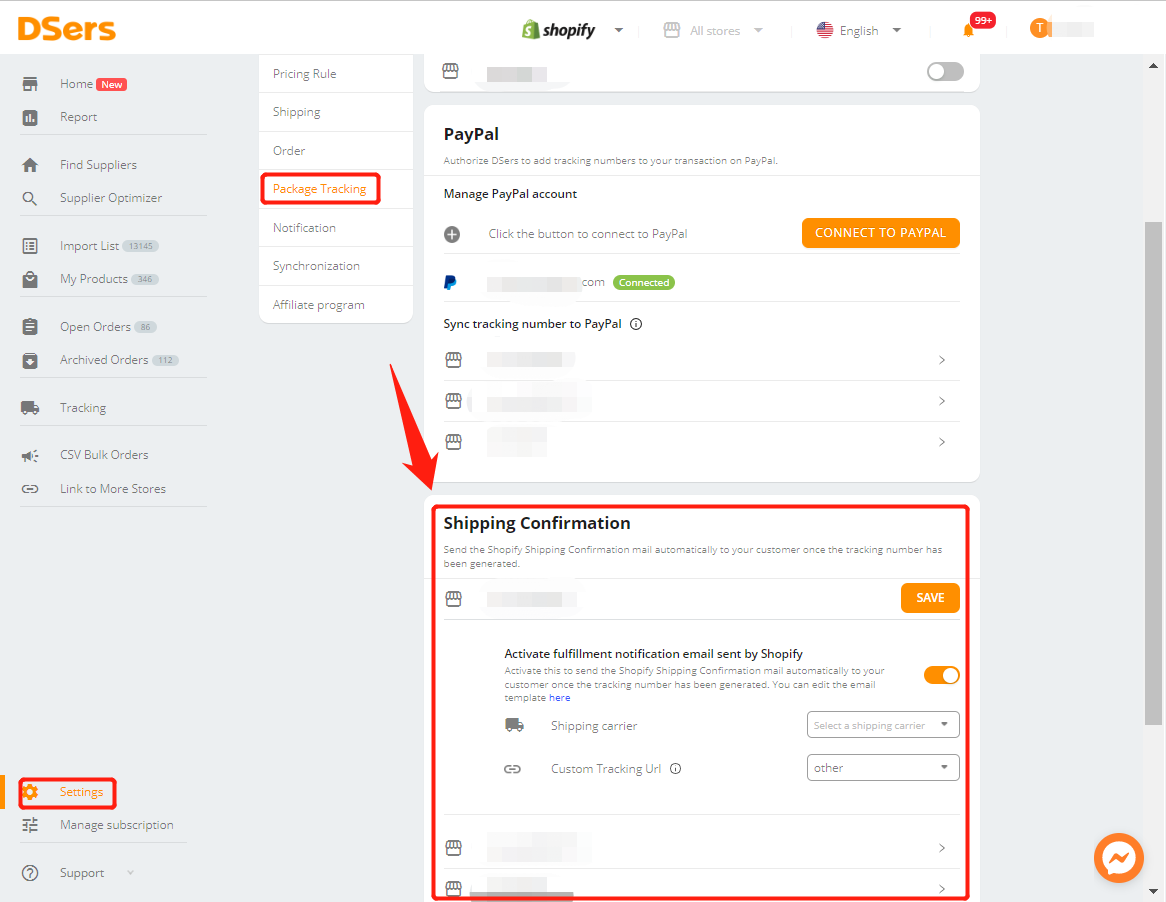 Choose the store you want the rule be applied to and turn on the feature.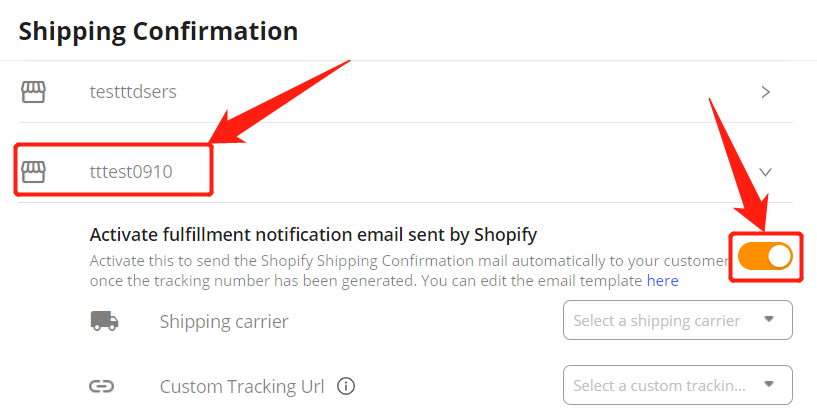 If you activate this feature, DSers will automatically trigger Shopify Shipping Confirmation email to your customers once the Tracking Number has synced from DSers to Shopify.
📕 NOTE: If you leave the Default setting, Shopify will automatically select the Shipping Carrier associated with the Tracking website for you.
Once you activated it for your store, you can select the carrier that your customer will see as shipping his purchase.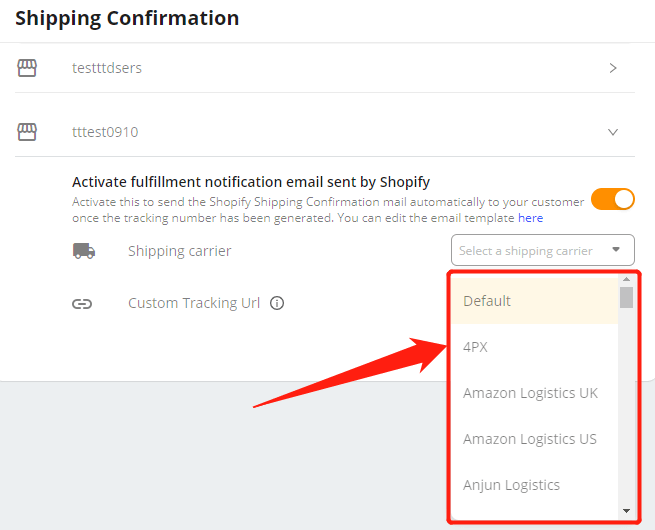 After selected the shipping carrier, you can set the Custom tracking URL that the customer can directly click in. Simply select the tracking method, then the URL will appear like below. You can always change the tracking URL by accessing the drop-down list.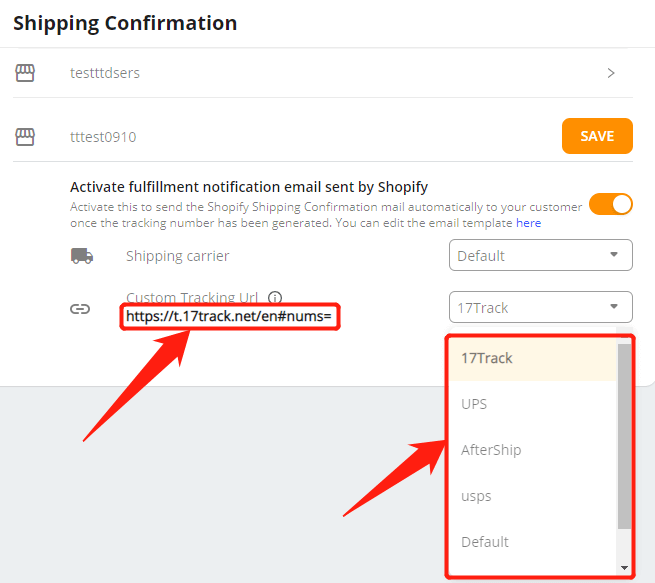 We provide the option to track with 17Track, which is the all-in-one tracking platform that can track all the major shipping providers.
Or you can use your own tracking service by selecting other.
If you have connected your Paypal to DSers, you can also make your Paypal account receive the tracking information.

Don't forget to Save when you are all done!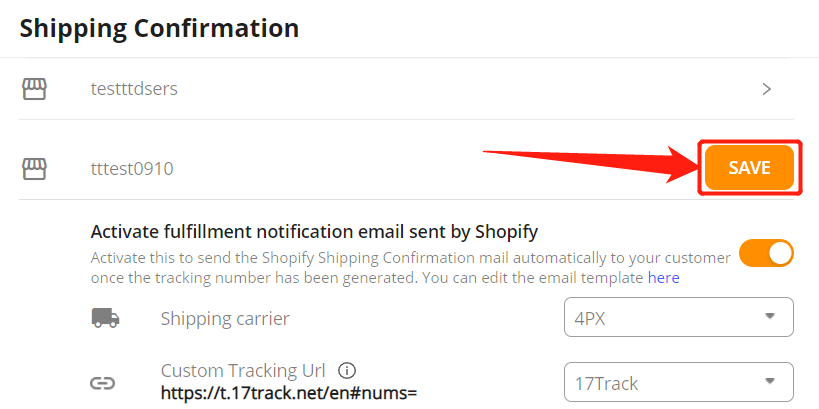 From now on, the next tracking email sent by Shopify will be affected by those settings.
Example
Let's take the example of order 1022.

We will set APC as alleged carrier
And UPS service to track the item

As you can see in Shopify, the carrier appears to be APC as we set, and the tracking number will take you to UPS.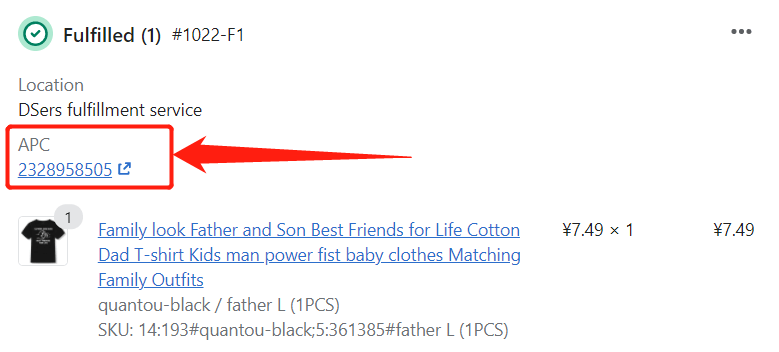 Make sure to set this for each shop.
Additional details
DSers can synchronize the Ali order number to additional details. To activate this feature, please go to Settings - Synchronization and scroll down to find Order Details Synchronization, and turn on the button.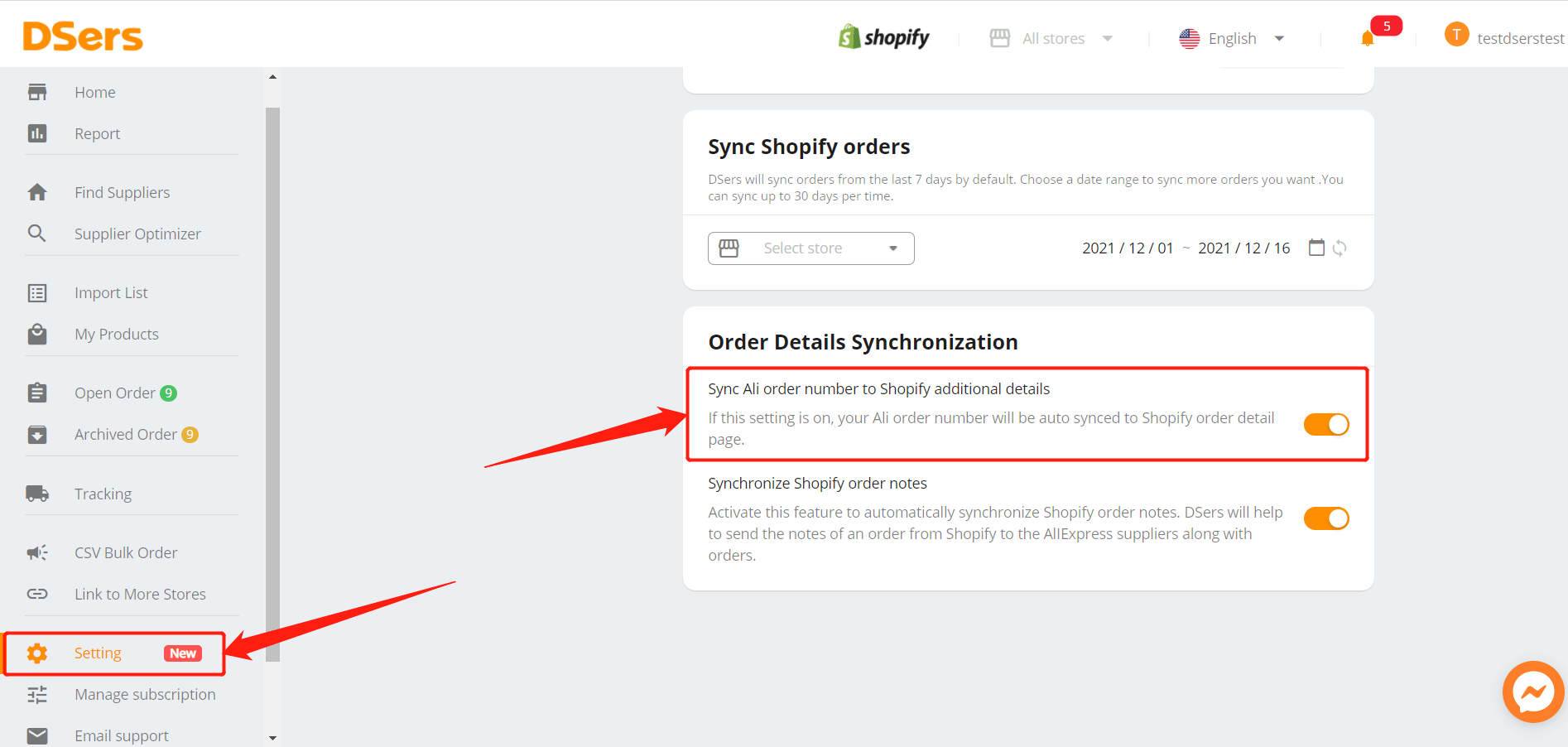 Here is an example. You can access it from the Order Details page on Shopify.