Set your products as taxable
Setting tax for products is very important when selling products on Shopify. You can go to Shopify – Setting – Taxes to set the tax specifications.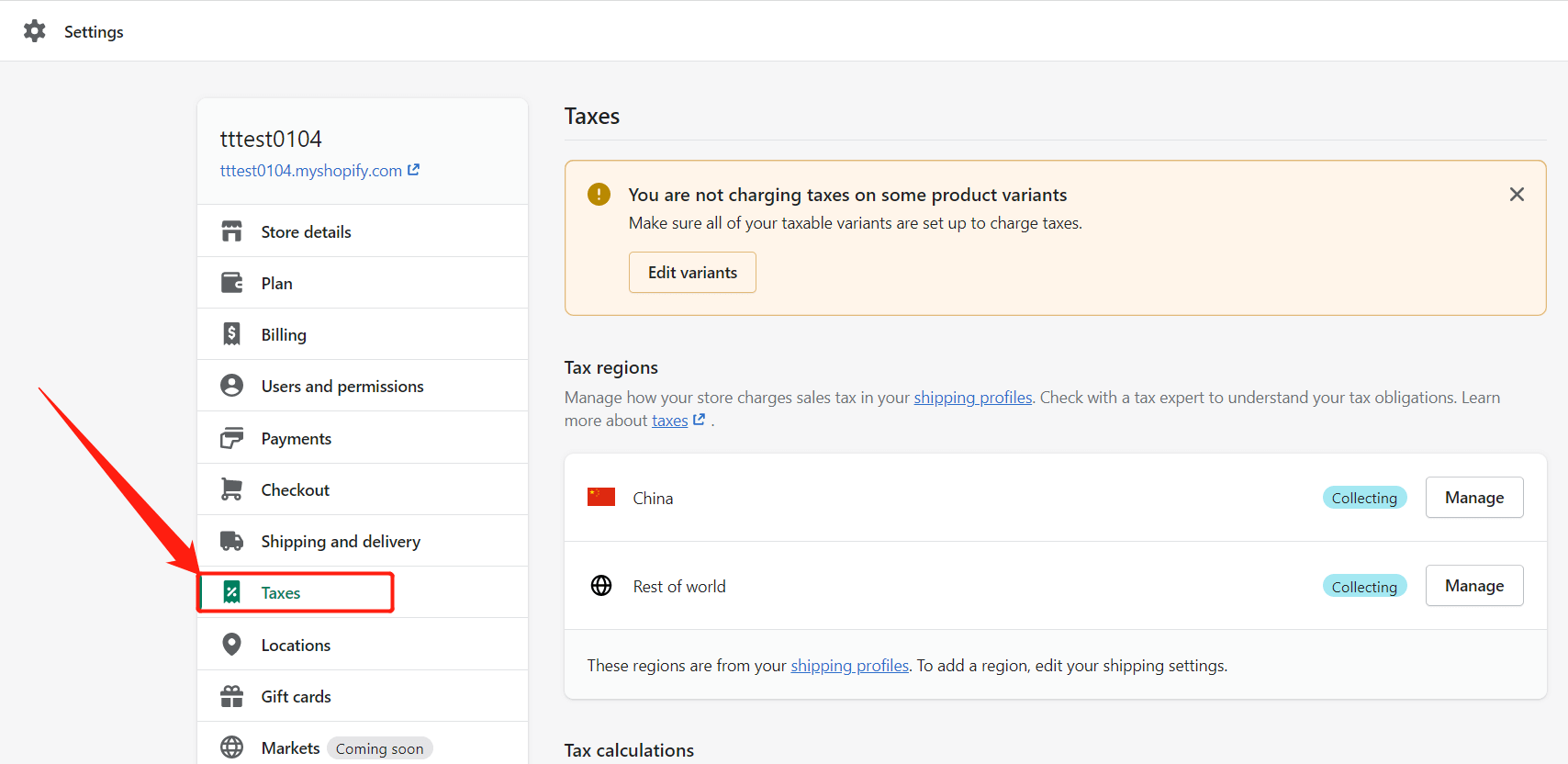 Read the article below to learn how to set taxes on Shopify.
https://help.shopify.com/en/manual/taxes
To provide different options to our users, we have developed a new feature - Set products as taxable.
After setting the taxes specifications on Shopify, you can decide whether to apply the taxing rule on the product you pushed to Shopify by using the feature.
Go to DSers – Setting – Product.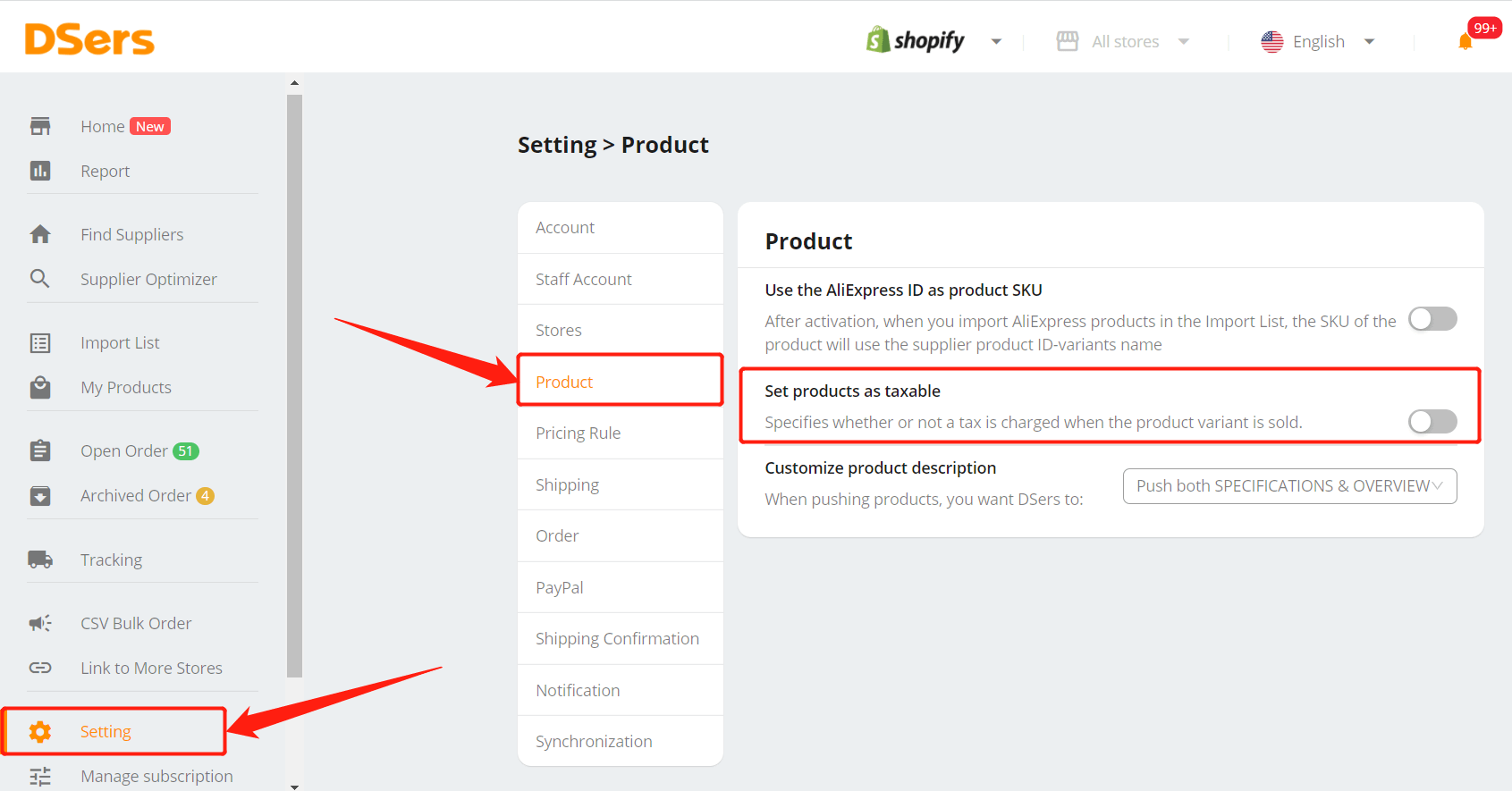 Turn on the button to activate it.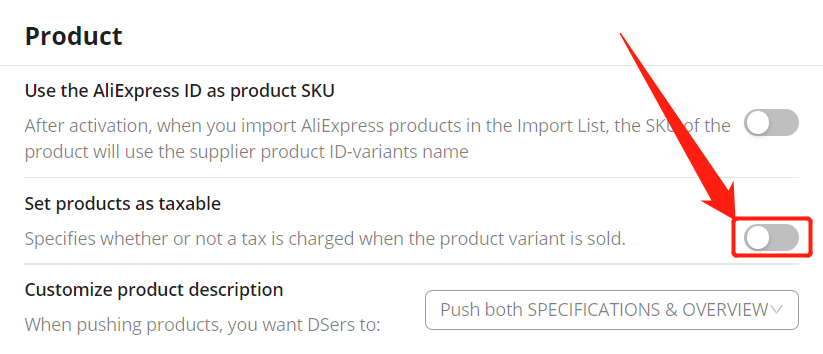 If you activate the feature on DSers, Shopify will add tax on the product you pushed according to the taxing rule you set on Shopify after it is sold.
You can see taxes have been added to the order detail on AliExpress.

It's very convenient for users to decide to use the tax or not. Use it well!