Shopify notes synchronization
DSers will now synchronize the notes or special messages left by your customers in the orders directly and will send them with the orders to AliExpress.
From Shopify Notes to AliExpress
If you are selling customizable products, like t-shirts or necklace, for example, DSers will synchronize the note left by your customer to the order on AliExpress.
When you ask for additional informations to your customers, it will be added in the Notes part of the order on Shopify

This additional information will be added to the default message you set for your supplier on DSers - Setting - Order

You can check that the Shopify Note is added to your order by clicking on the right side of the Order - Message.

You can see that the default message and your customer note are in here.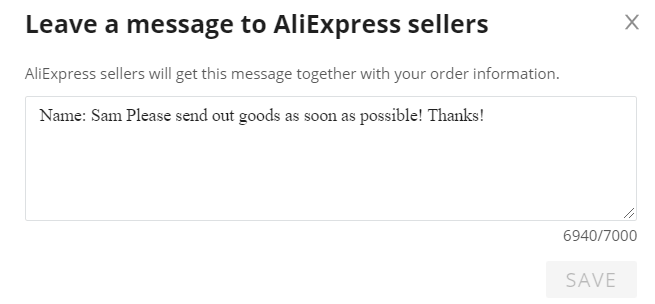 When you place the order to AliExpress, the default message and your customer note will be sent with the order as you can see below!

It just became a lot easier for you to place your customized orders!