Add Staff Account to your Shopify DSers
In order to better improve your dropshipping experience, we have developed the new Staff Account feature to help you improve your business.
In the following guide, we will show you how to add Staff Account to your DSers account so you can better manage your business.
📕 NOTE: Staff Account feature is available for Advanced plan and Pro plan users.
Create Staff Account
Go to DSers - Setting - Staff Account.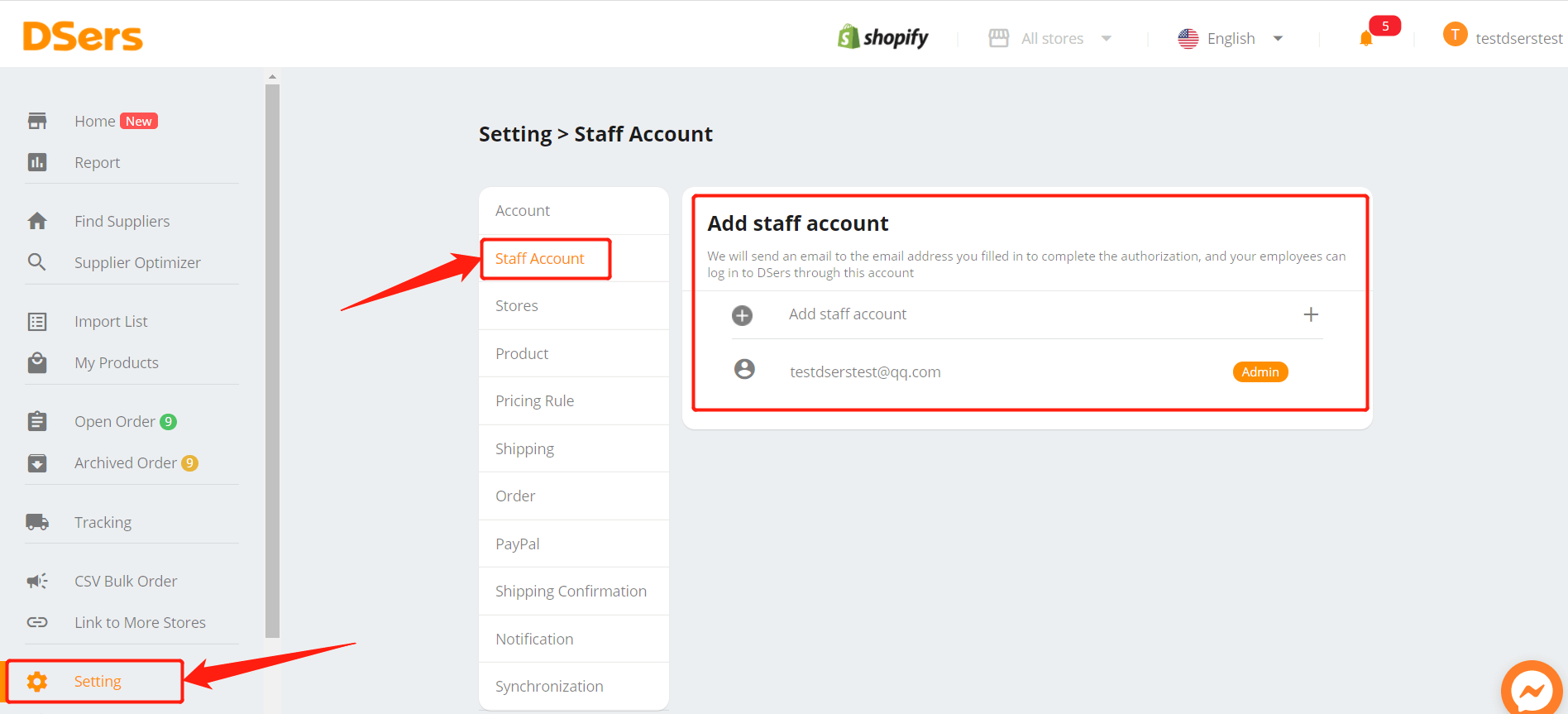 You can create a Staff Account only when you already have an account in DSers.
Click the add icon below to create a new Staff Account.

A new pop-up window will appear, input the Email of the account you want to create.

You can also set the account status when creating the Staff Account. Different status means you can give the Staff Account different accessing power on DSers. Therefore, they will have limited power to manage your business.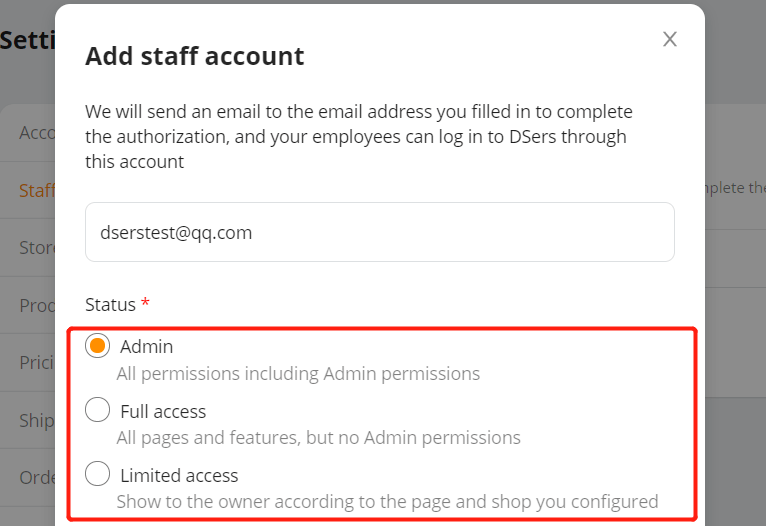 After clicking save, we will send an invitation email to the email address you entered. A notification will appear and the invite status will be gray.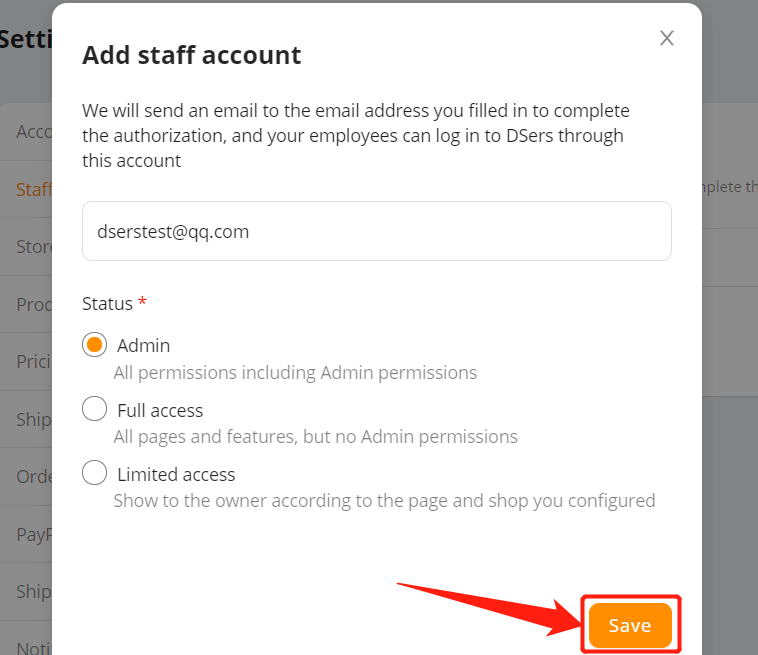 Now go to the staff email inbox and click Accept invitation.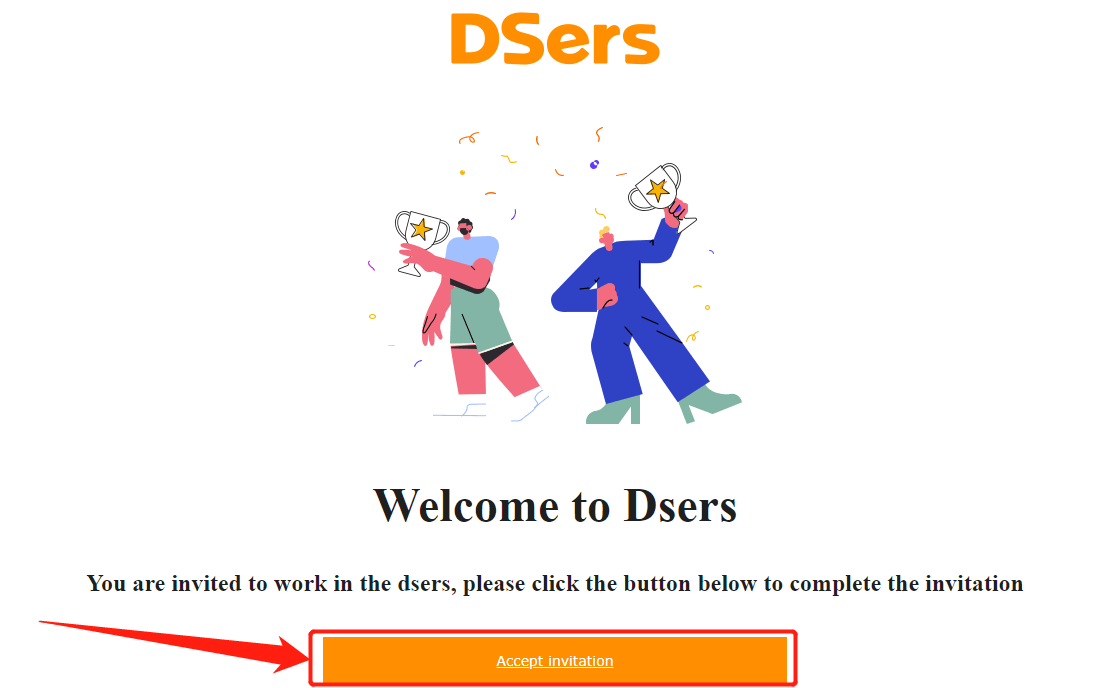 Your staff will be taken to the register page of DSers. Use the Staff Account email and enter the password to finish registration.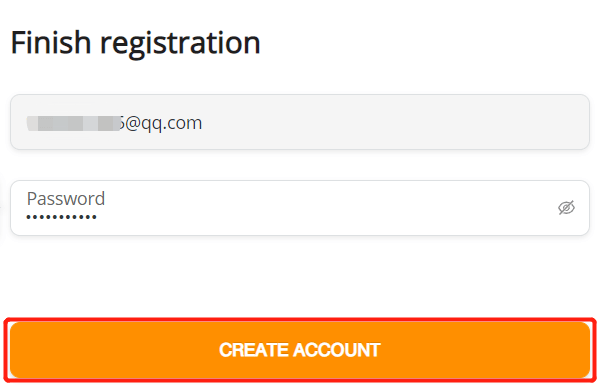 Your staff will be taken to DSers homepage. Now, you have successfully created the Staff Account!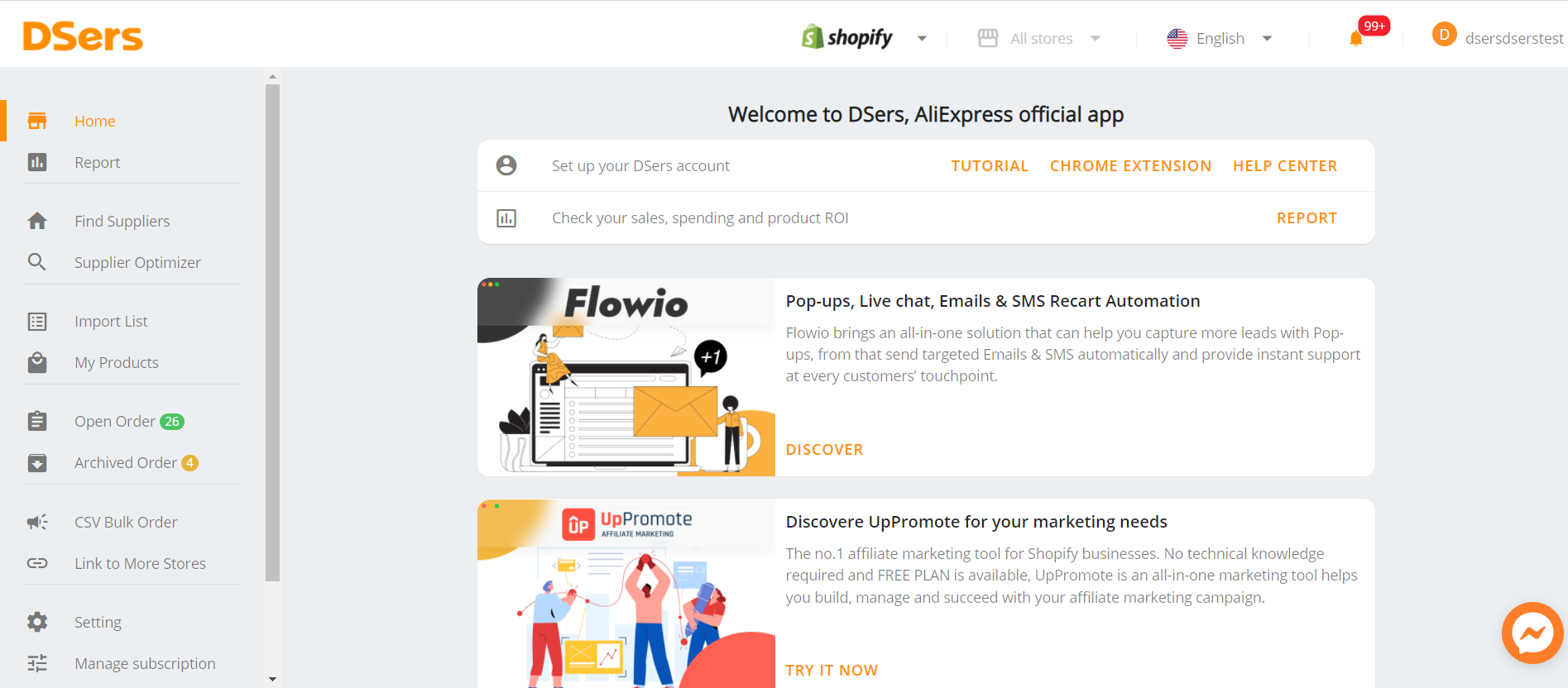 It will be added to the list of the Staff Account part in your main account.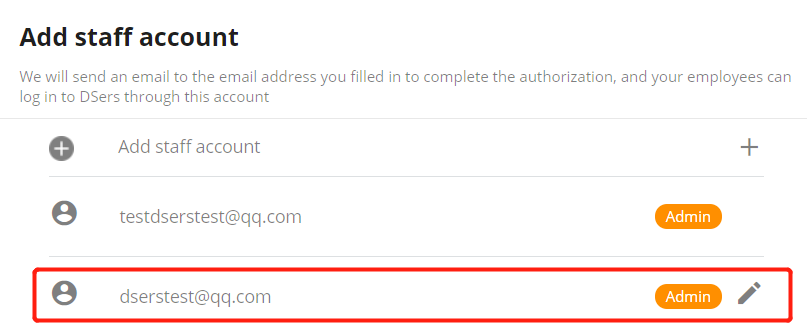 Edit Staff Account
After you successfully created the Staff Account, you can still edit the Staff Account information by clicking the edit icon below in your main account.
📕 NOTE: Only Staff account with admin status can edit other staff account information too.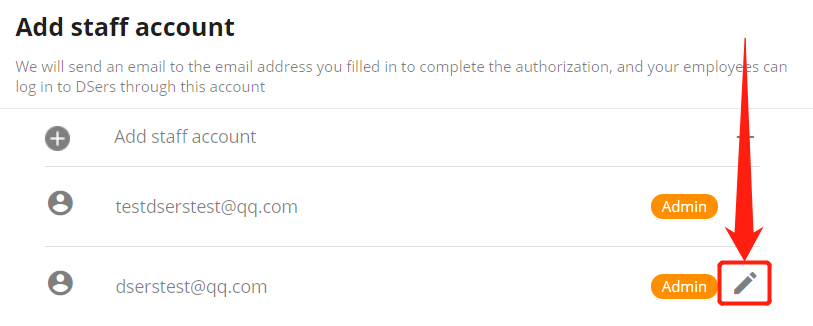 You can change the account status of the Staff Account in the following pop-up window. Don't forget to save the changes.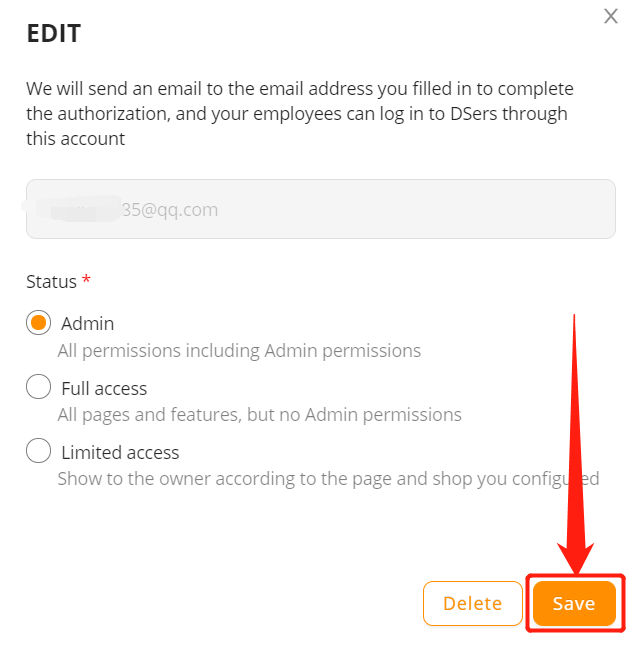 Staff Account Limitations
When creating the Staff Account, there are three kinds of status to assign to the Staff Account.
Admin
Admin status means the access of all the features in DSers without limitations. Staff Account with admin status can manage everything like the main account do.
Full access
Full access status means the access to all the pages and features in DSers. Staff Account with full access status can manage everything in DSers except setting Staff Account, changing subscription plan and accessing affiliate program.
Limited access
Limited access status means you can manually give the Staff access power to specific features or specific stores by checking the boxes below.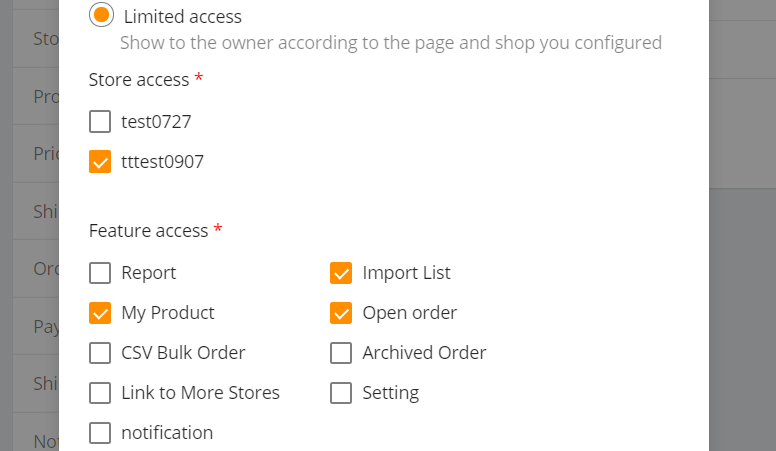 We hope you now understand everything about the Staff Account feature! Happy dropshipping with DSers!