To use the cashback program from Admitad on DSers is very easy. Here is a complete guide to set everything up.
📕 NOTE:
You need to create a NEW Admitad account to use with DSers. You can use
this link
to create it.
What is Cashback?
Cashback or cash back shopping is a program that gives you money back on almost every purchase you make on your normal daily shopping.
Cash-back shopping allows consumers to save money on nearly everything they buy online, regardless of whether a particular store is holding a sale. The savings come from cash-back portals, which have affiliate relationships with all of the stores listed on their sites.
To explain it even more simply, when you place an order to a certain store/website (here AliExpress), you can get some money back because the affiliate website (here Admitad) has some agreements with the store/website.
📕 NOTE: You need to pay for your orders less than 72 hours after you placed them to AliExpress, or the Affiliate wil expire
Start using Cashback
First, you need to create a new account on Admitad.
Go to https://store.admitad.com/en/promo/?ref=8e3xmmxnjp
You will be taken to Admitad main page.
Click on Join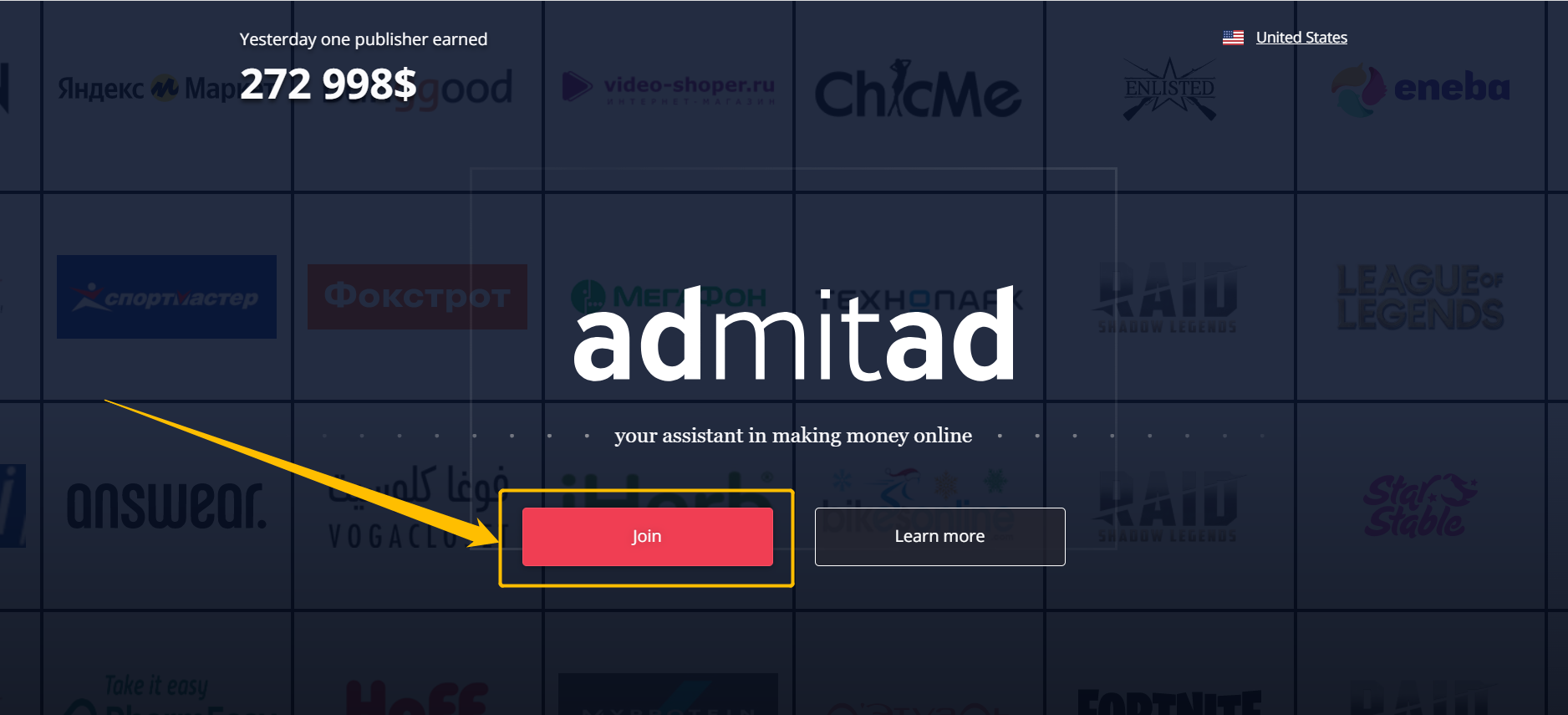 A page to create your account will open.
Make sure to create an account as a Publisher and fill in the information. Then Click Register.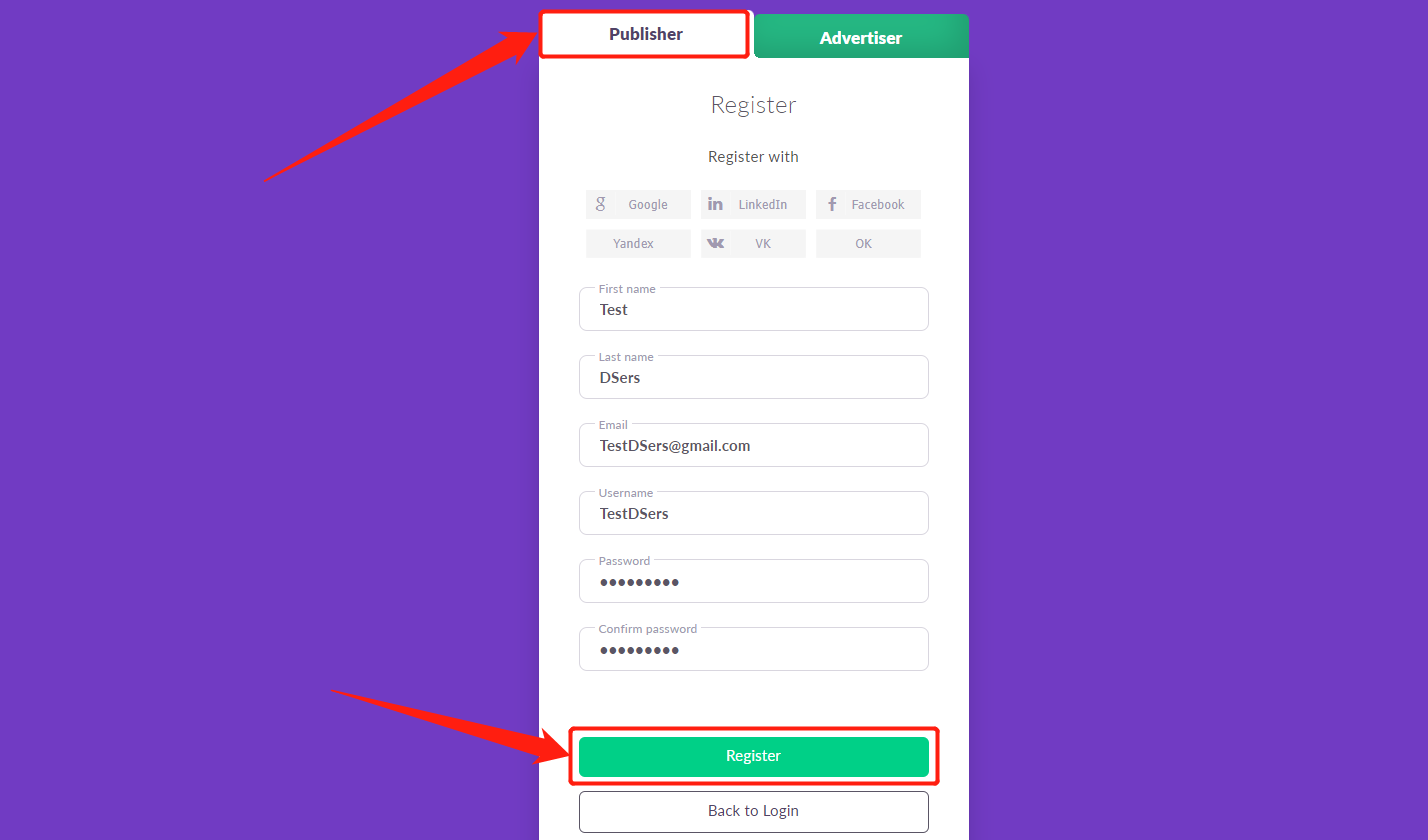 After clicking register, Admitad will send you an email.
Go to your email inbox to click the link below to verify your account.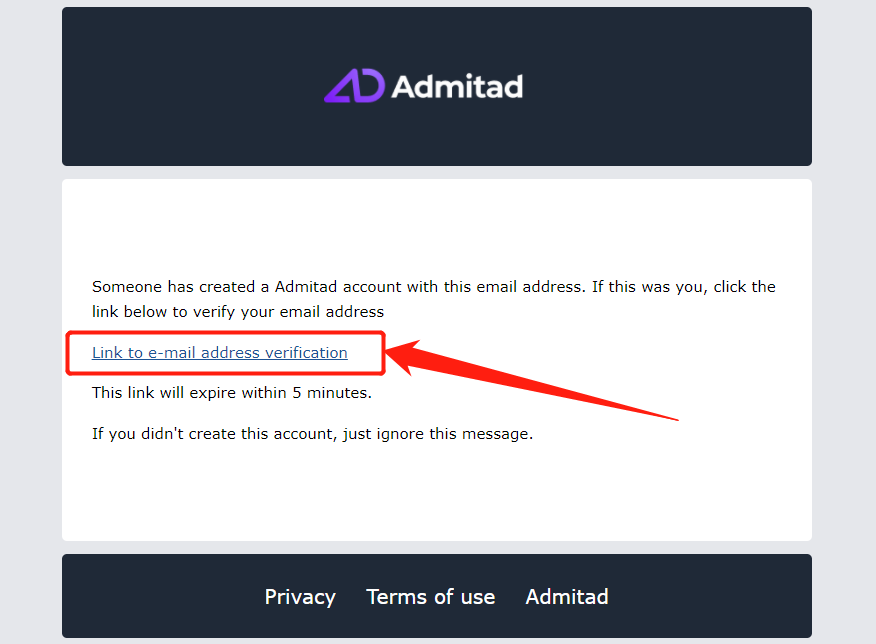 You will be taken to a new page. Check the boxes and click Continue.

Then, you will need to select program to join.
Select the country to where you will sell (you can select multiple countries), and also select Online Stores as a Category and click Next.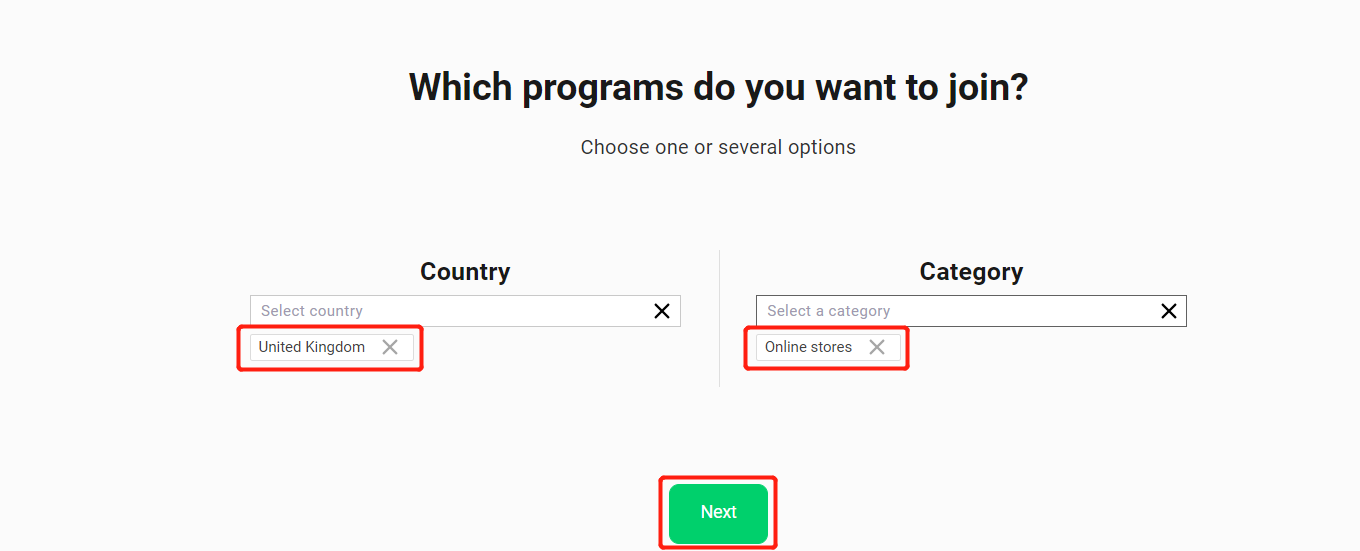 You will then be required to choose where you want to earn money. Select Website and click Next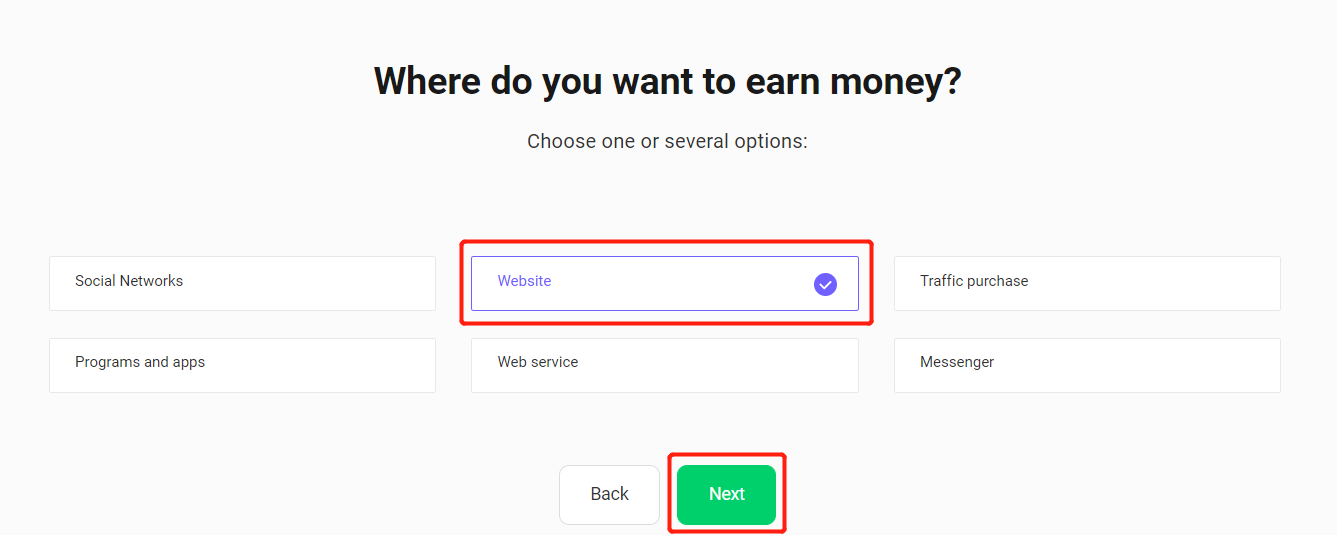 Specify your choice below.
Select Dropshipping and click on Next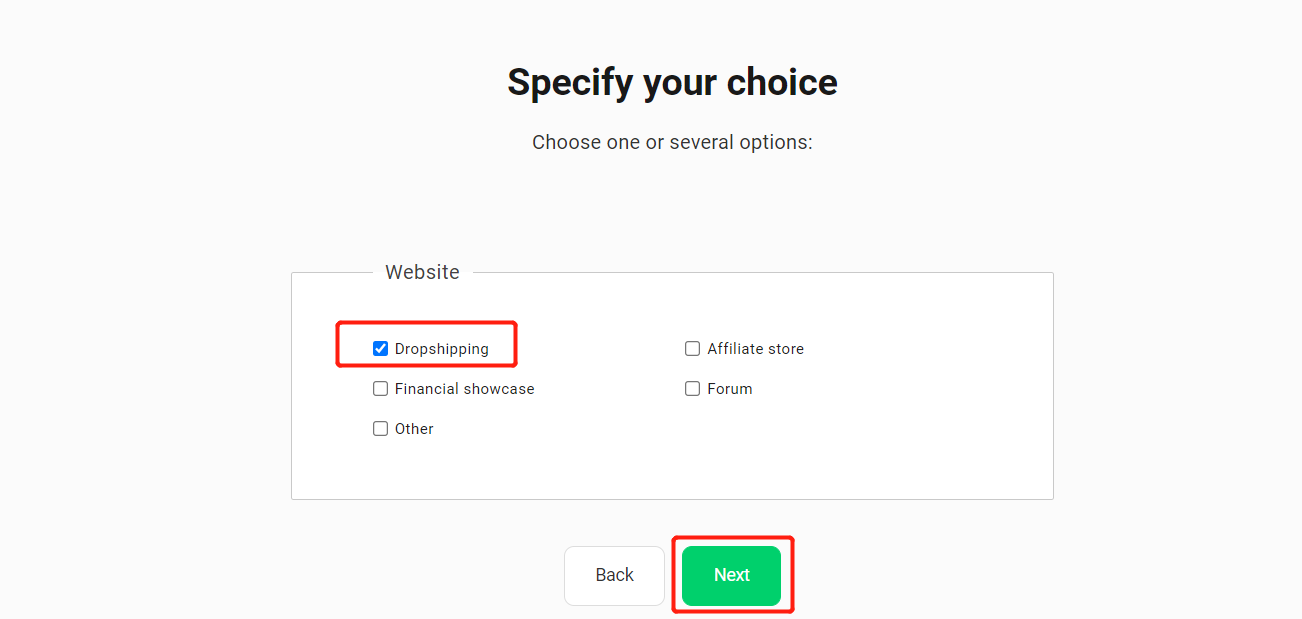 In the following page, you can add your store details.
Enter the name and the complete URL of your store, then choose DSersPro in the drop down menu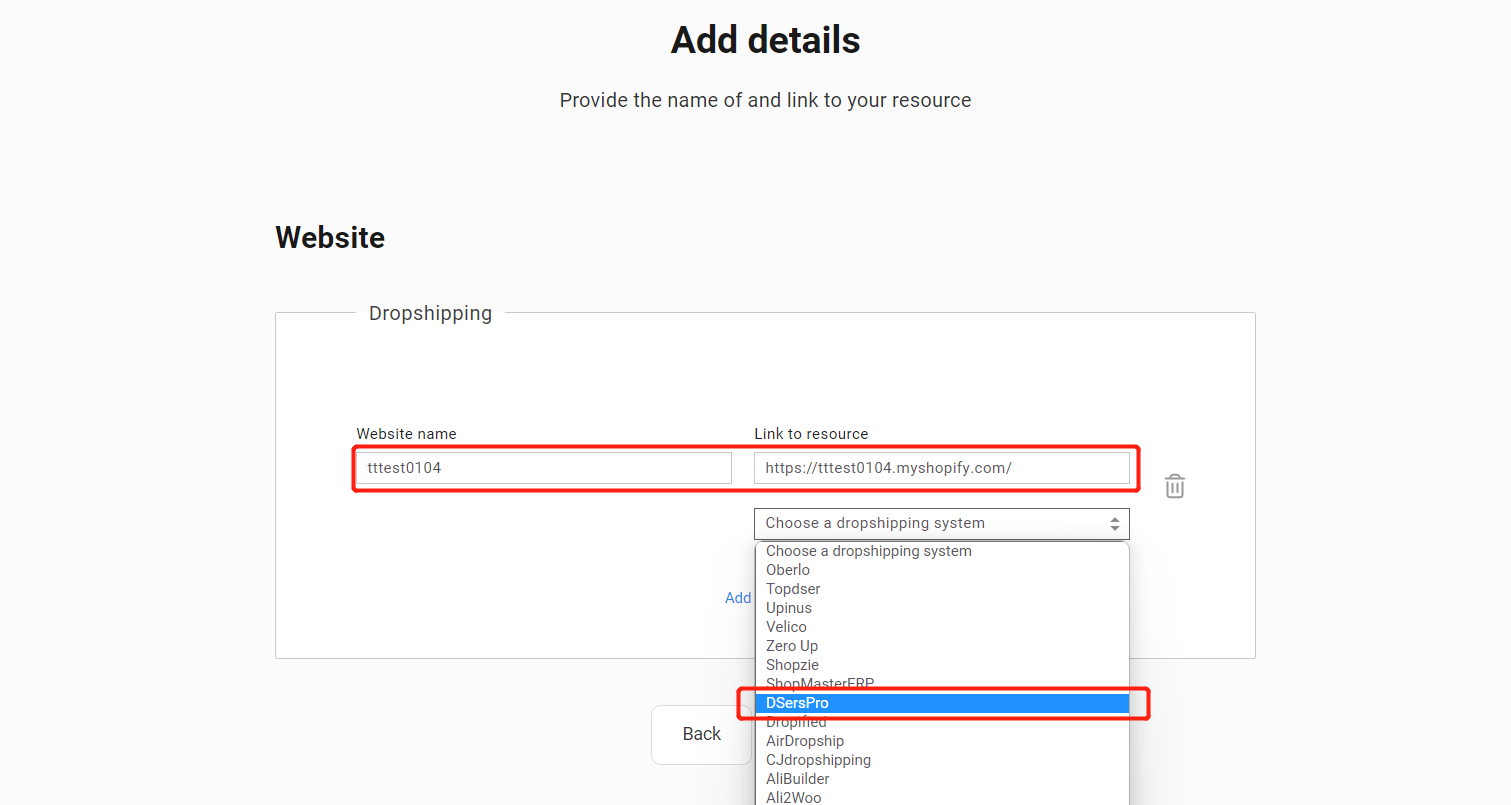 Click Ready.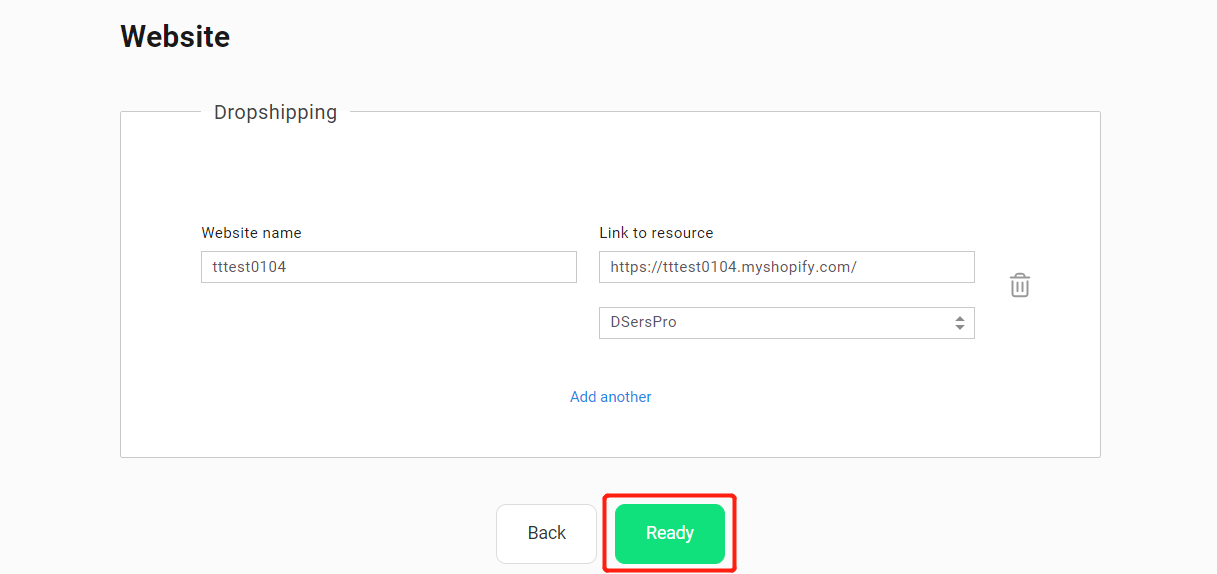 After you finish to set everything up, you will be redirected to Admitad main page.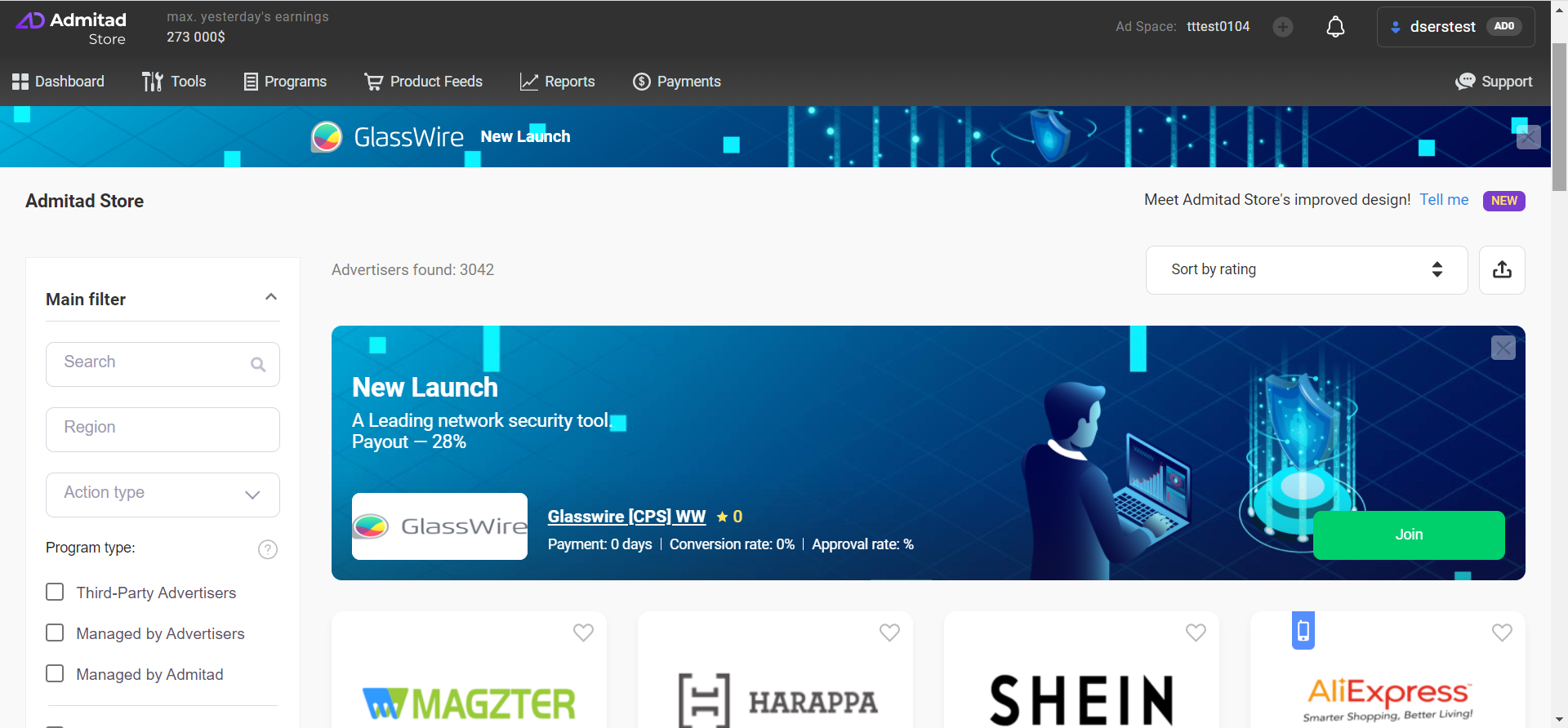 You need to find the AliExpress WW programs and click apply for moderation.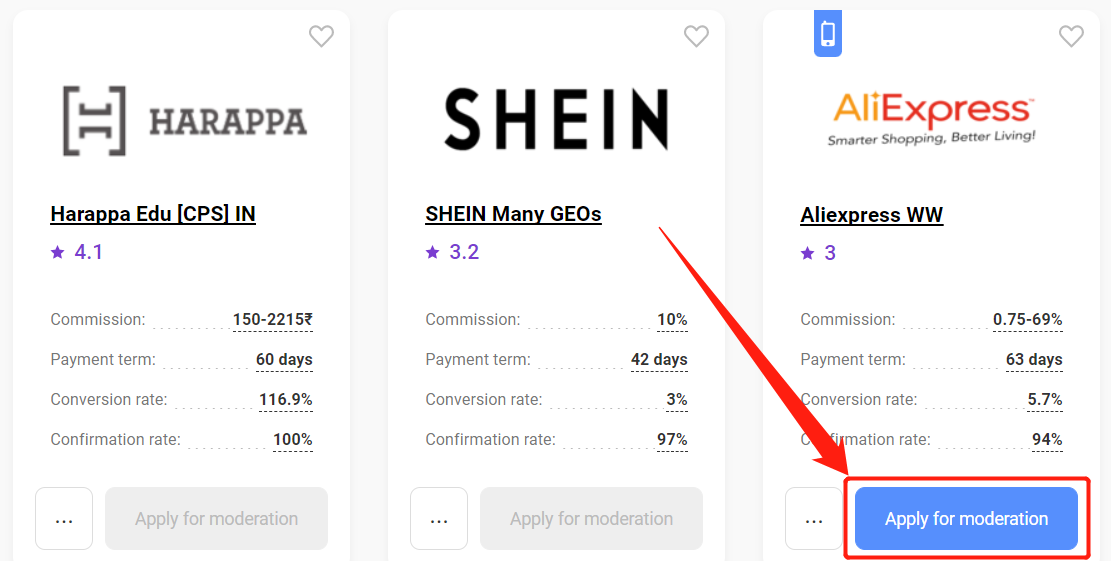 Click Accept.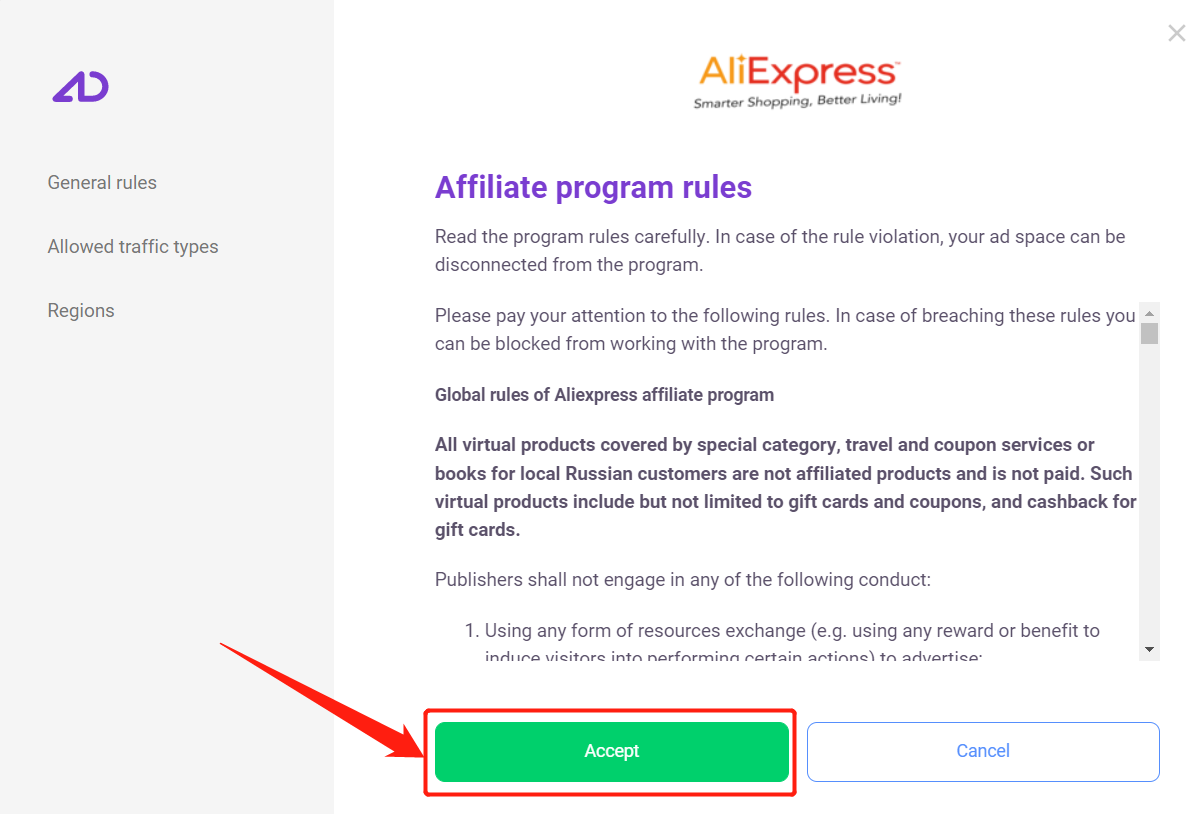 You will then need to wait a couple of days for your account to be activated by Admitad . (Note: you submission may be rejected for various reason, such as low traffic on your store. Try to improve your sales and apply again if that is the case)
Once your account has been approved and you successfully joined the AliExpress program, go to My Programs page. Find AliExpress program WW and click get link.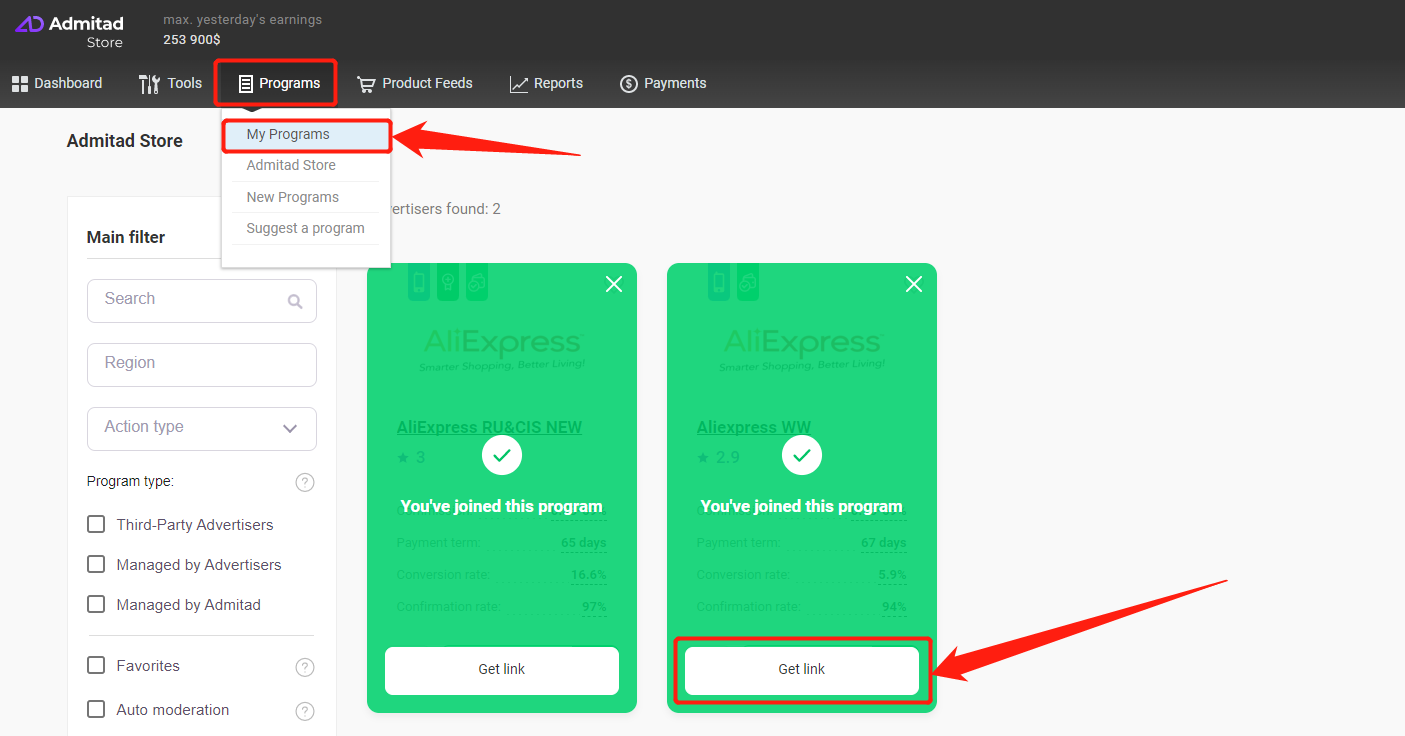 Copy the link similar to the one below
https://alitems.site/g/1e8d114494c95x75h3g6525dc3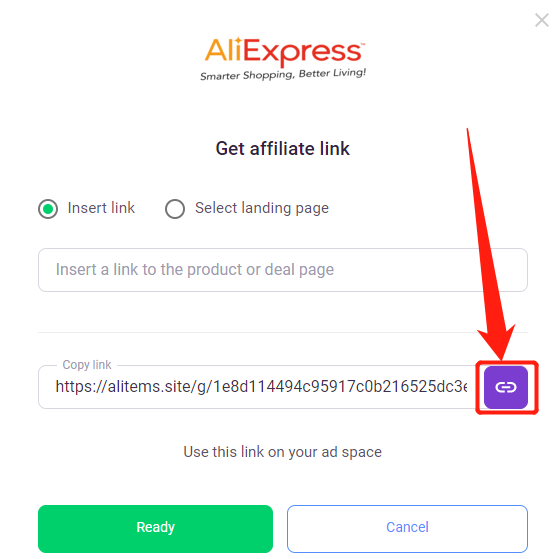 You just need the part with letters and numbers:
1e8d114494c95947c0xb25165h25dc3
In DSers
Copy this part of the code, and paste it in DSers.

Once your code is added successfully, you will need to add the name of your account.

You can find the name of you account in Admitad - Setting - General, as shown below. Select the Login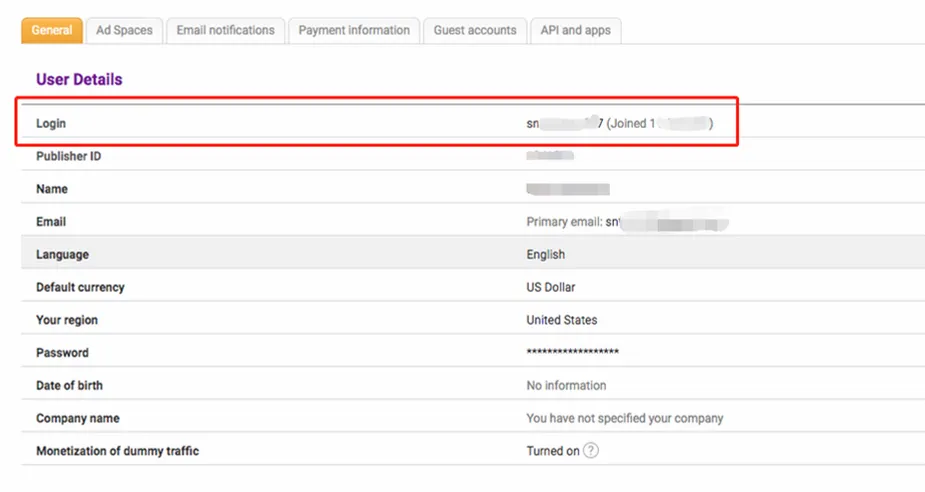 Add the name

Once you have added your name successfully, it will appear as follow

You will now start to get some money back for each order you place to AliExpress using DSers!
Check my earnings
After you placed and paid for some orders, you can check the Clicks and Earnings generated by Admitad on the website.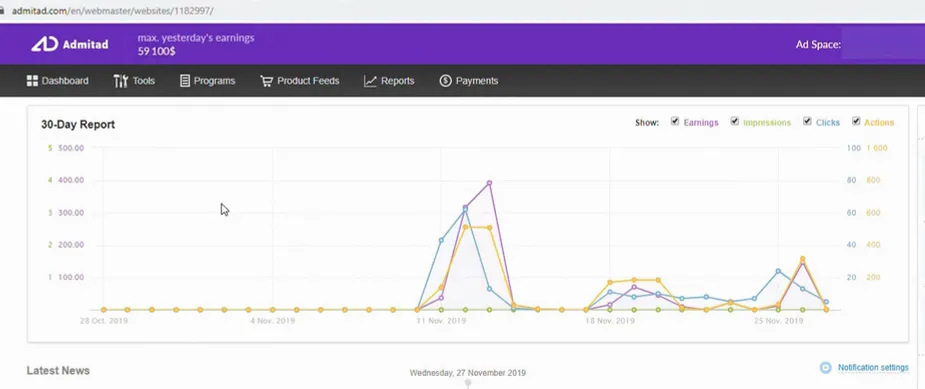 The clicks will be generated when an order is placed to AliExpress.
The earnings will be generated when you make payment for an order on AliExpress.
At this point, the earnings will be shown as on-hold money.
You can see a more detailed report by clicking on Reports - on ad spaces in the bar menu.

You can select a specific Date range
See the number of clicks, the amount of money On-Hold, and money Confirmed

📕 NOTE: 1. The clicks and earnings will be generated some time after you place orders and make payments, it is not instantaneous.
2. Some products are not supported by the Affiliate program, and therefore will only generate clicks, but no earnings. If you want to know the product supported by the Affiliate program, please double check with the Admitad team.
3. Please make sure to disable all extensions when you are making payment on AliExpress, some extensions may be hijacking your traffic and earnings.
4. There is a deadline for the cashback generation, so please make the payment on AliExpress within 3 days. Otherwise, the cashback will be expired.
FAQ
Q1: I already have an Admitad account I was using with XXX, do I need a to create a new one?
A: Yes, you need to create a completely new Admitad account using this link:https://store.admitad.com/en/promo/?ref=8e3xmmxnjp DSers uses a different technology, therefore a new account is required.
Q2: Why was my Admitad account suspended?
A: Make sure you were using an Admitad account created with the link above. If the account was not created via DSers referral link, or if you entered a wrong code or account name, the account will be suspended due to the failure of verification.
Q3: What can cause the following issue: "I get click, but i don't get cashback money?"
A: This might be the result of different issue
1. Your traffic was hijacked, please try to deactivate all your browser extensions, clear your cookies and then process bulk order and make payment
2. The product is not supported by AliExpress cashback program.
Q4: How to know if a product is in the cashback program?
A: If the product purchase does not generate any earnings, then this might be a product without cashback. There is nowhere to check exactly if the product is on the list or not.
Q5: If i place 2 different orders with the same product, do i get the same return?
A: In theory , yes, you should get the same return. But there is still a chance of unexpected changes.
Q6: How can I be sure my Admitad is really working?
A: If you can see any of the data shown on Dashboard on Admitad, then DSers has successfully connected your order and Admitad. If there is no earning data shown, please try to deactivate all your browser extensions, clear your cookies and then process bulk order and make payment.
Q7: Why I don't see any clicks or cashback data on my account
A: Please check the following:
1. Make sure that the AliExpress page is opened in another tab and that you are logged in the correct account when placing an order.
2. Disable AdBlock and other similar Chrome extension that may block traffic from the DSers site, otherwise DSers cannot help monitor click data.
3. When placing an order, disable all the Chrome extensions except DSers to prevent traffic interception. (some Chrome extension may be "stealing" your traffic)
4. If you do everything above and still don't see any clicks or earning on Admitad, please contact the Admitad customer service team