Basic Mapping / Advanced Mapping / BOGO & Bundle introduction
In DSers, you have access to a whole new range of mapping possibilities.
There are four different ways you can map your products: Basic Mapping, Advanced Mapping, BOGO (Buy One Get One) and Bundle.
Each mapping has its own advantages and strengths that you can utilize according to your selling strategy.
What's even better is that you can easily switch between them to make adjustments when necessary.
Basic Mapping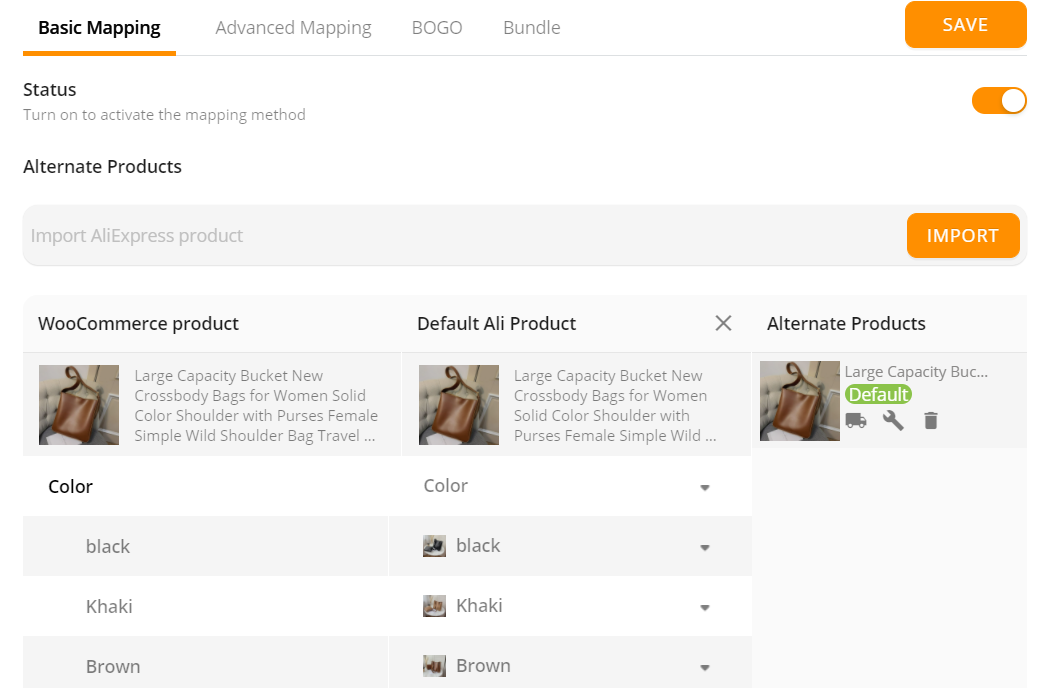 All your products use Basic Mapping after they are first imported to DSers from AliExpress. It is easy to use but yet powerful. This should be the mapping you will use the most often as it applies to the majority of scenarios when selling products.
For products with simple attributes and variations, Basic Mapping is more than enough and can save much more time.
Advanced Mapping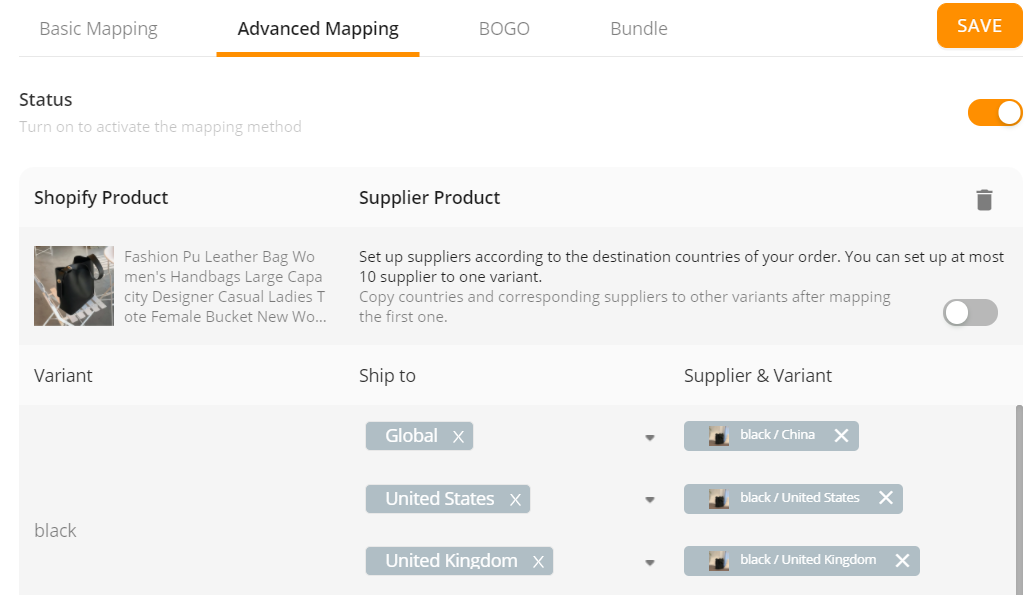 It is very useful when you are selling products to customers from different countries. You can easily use Advanced Mapping to take advantage of those AliExpress suppliers who have multiple warehouses in different countries. You can deliver products faster since they are shipped from the warehouse located in the same country as your customers.
Definitely the best way to map your product if it has multiple shipping origins.
Another way you can use Advanced Mapping is to set cheaper suppliers corresponding to different countries.
You can select up to 10 different suppliers for different countries for each variation.
BOGO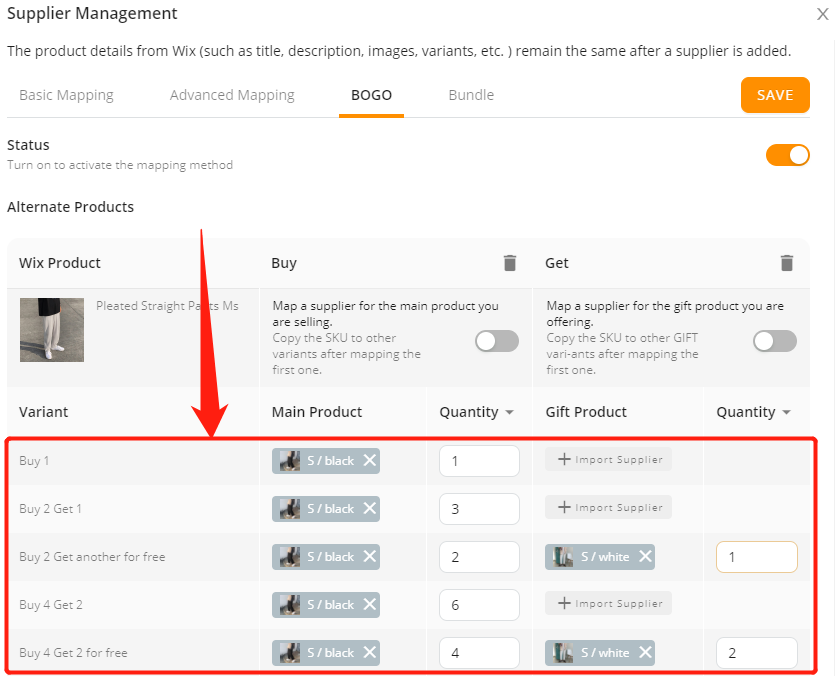 BOGO Mapping is the way to go when you want to create special offers such as like "Buy One Get One for free", "Buy Two get 30% off", and "Buy Two and get a free gift" for your customer.
You can easily customize your offers depending on how many products the customer purchases from you. Be creative here to offer more variety of discounts to boost your sales.
Bundle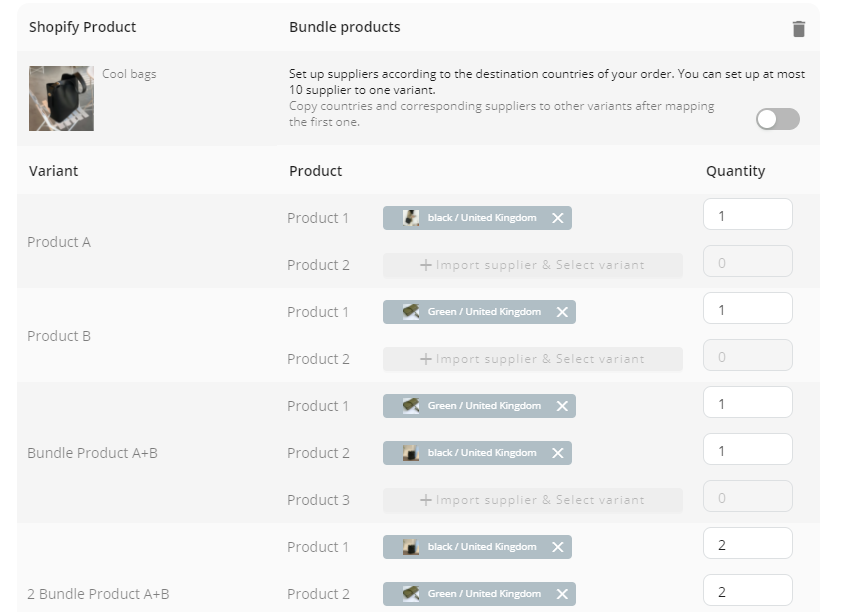 Bundle Mapping is most suited when you want to mix products from different suppliers. It is also very easy to change the quantity you want to sell and create offers to sell multiple products together.
For example, you can create a combination of selling three different colors of phone holders in one package or selling one phone holder and one phone case together. Take the advantage of it to offer more personalized discounts to attract more clients and increase your sales.
Different type of mapping can be used in different type of situations!