Change AliExpress account
In case you want to change the AliExpress account linked to your DSers account, you can do that very easily from Setting.
Please read the guide below to learn how.
Before changing account
💡 TIP: Make sure you read and understand the following.
It is important to note that once you switched to a new AliExpress account, DSers will no longer sync the data between the previously linked AliExpress account and DSers anymore.
It means if you have orders in Awaiting Payment, Awaiting Shipment or Awaiting Fulfillment, DSers will not sync the status of those orders anymore after you change to a new AliExpress account.
Here's how you can avoid the situation:
📕 NOTE: All the orders in your DSers account should be in Awaiting Order, Failed or Canceled tab before you unlink.
-If you have orders Awaiting Payment, please cancel them on AliExpress, they will be synced as Canceled on DSers
-If you have orders already paid on AliExpress, but not yet shipped, wait for those orders to have a tracking number and be fulfilled on DSers
📕 NOTE: The status of the orders on AliExpress should be synced correctly to DSers. Click here to learn how to do it manually
Switch your account
To change the AliExpress account linked to your DSers account, go to DSers – Setting – Account.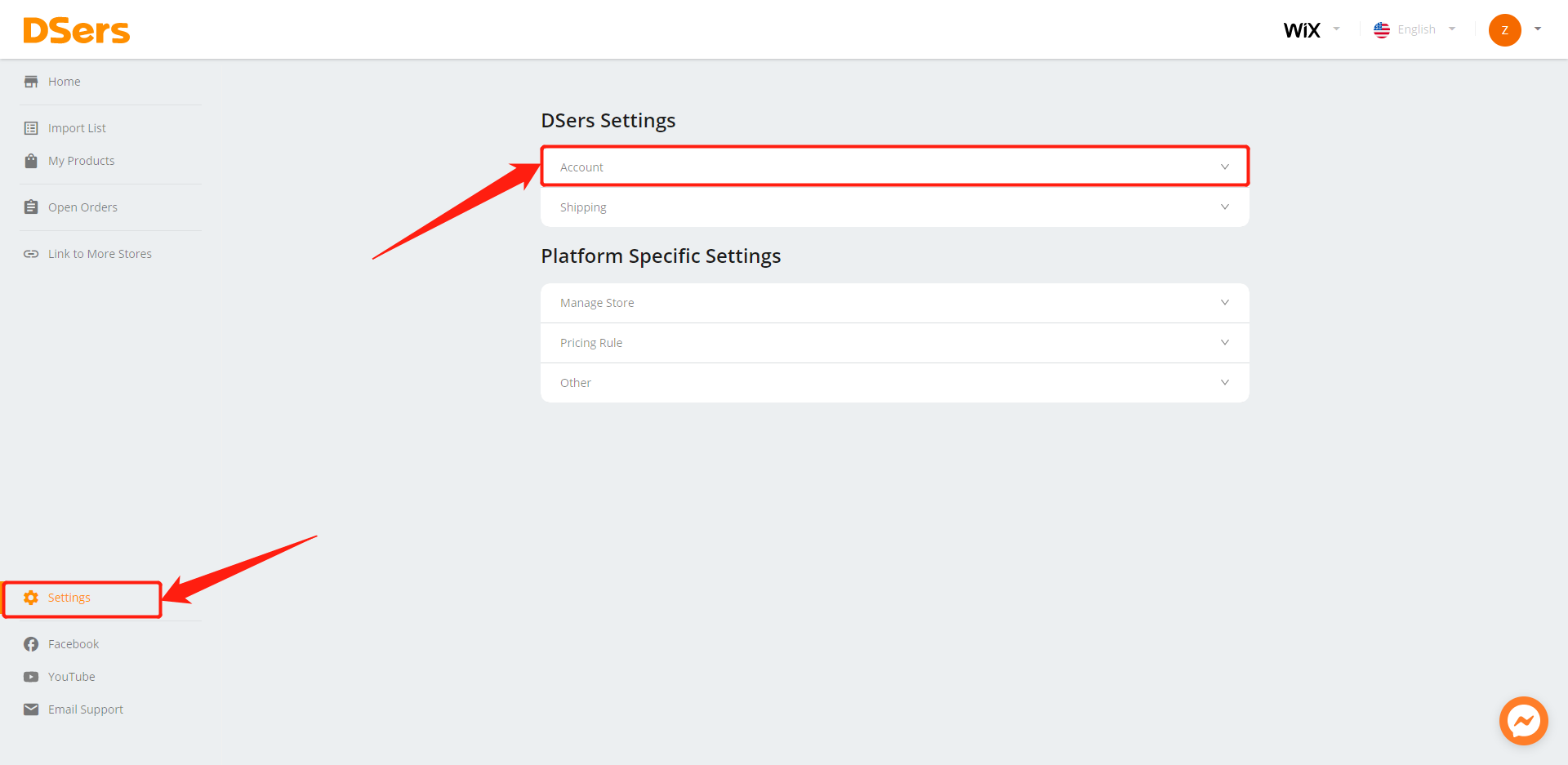 Find the AliExpress account part and click on Switch.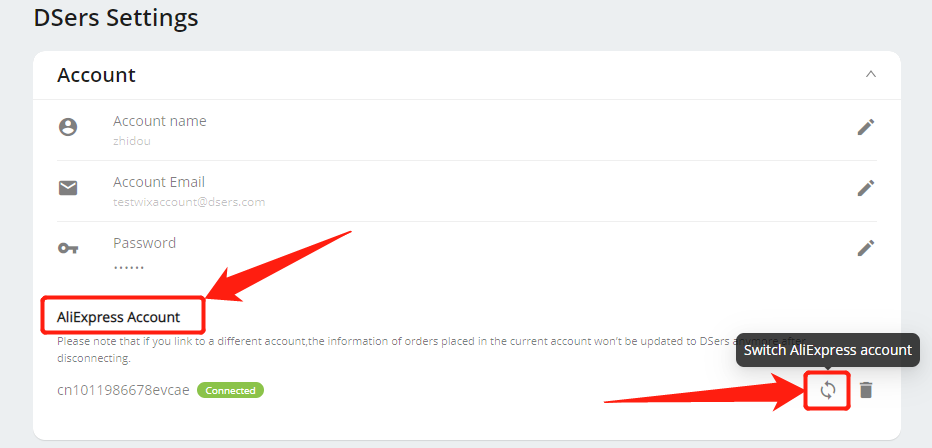 You will be redirected to AliExpress. Sign in to the account you want to link to DSers.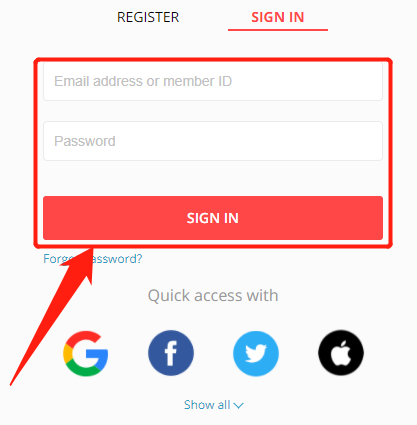 After signing in to your account, your new AliExpress account ID will appear in DSers.
You can now use the newly linked account to place orders.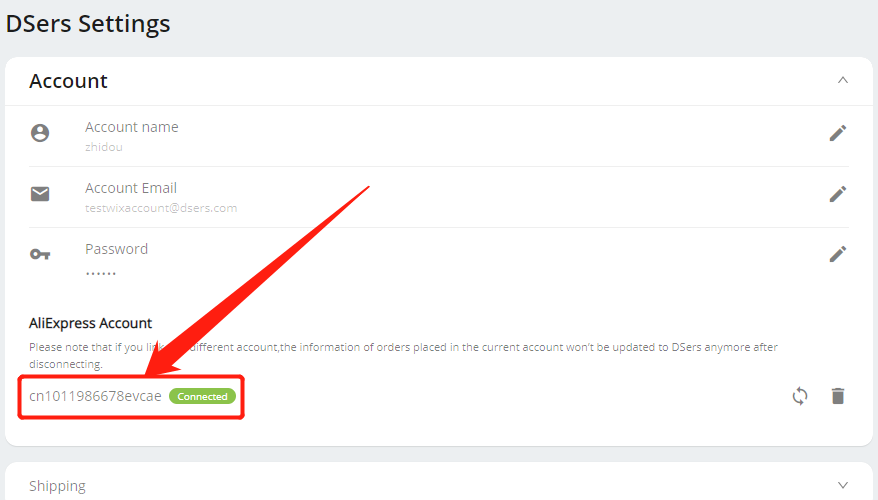 Now you know everything about changing AliExpress account.