In case you want to change the login email address you use on DSers, it is very easy. Please read the guide below.
Account Email
Please go to DSers - Setting - Account
Find the Account email setting part and click the edit icon below.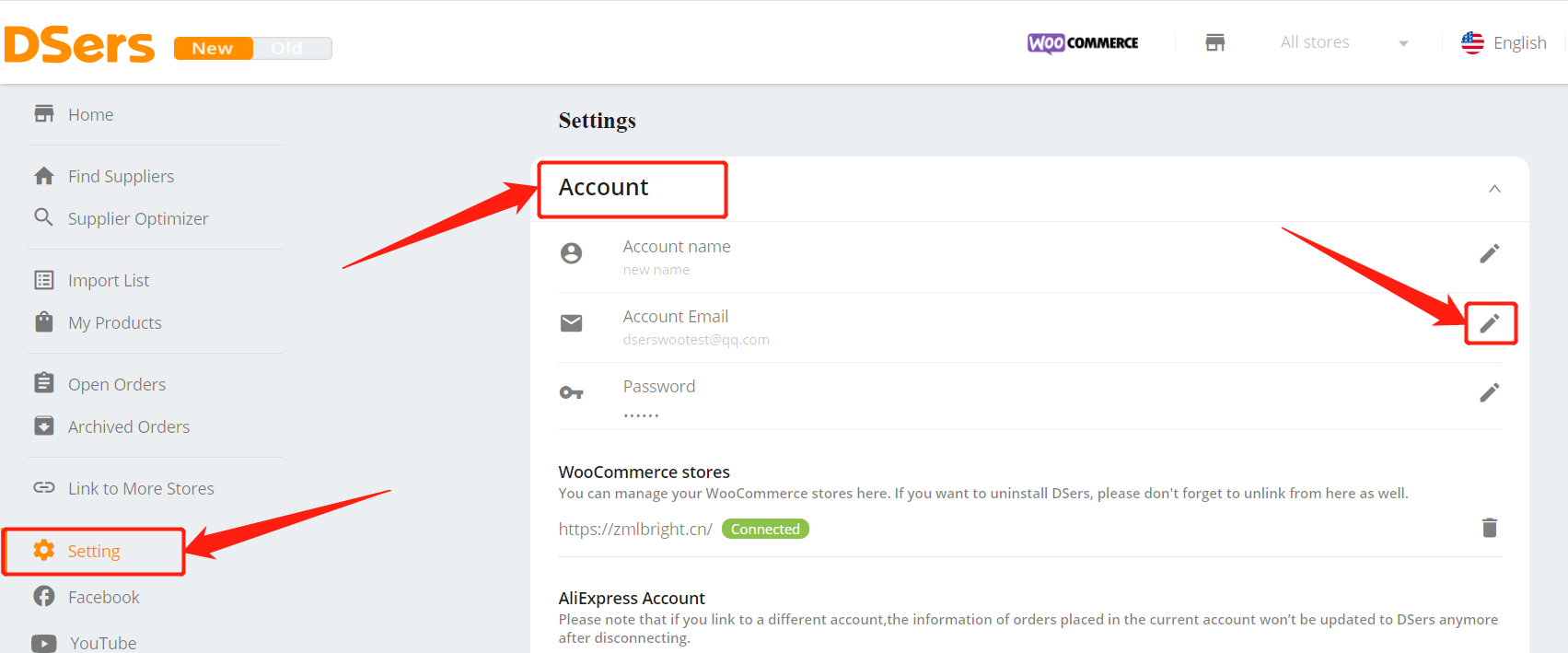 Input the new email address you want to use to login and click Send code. DSers will send you an email with the verification code to your new email address.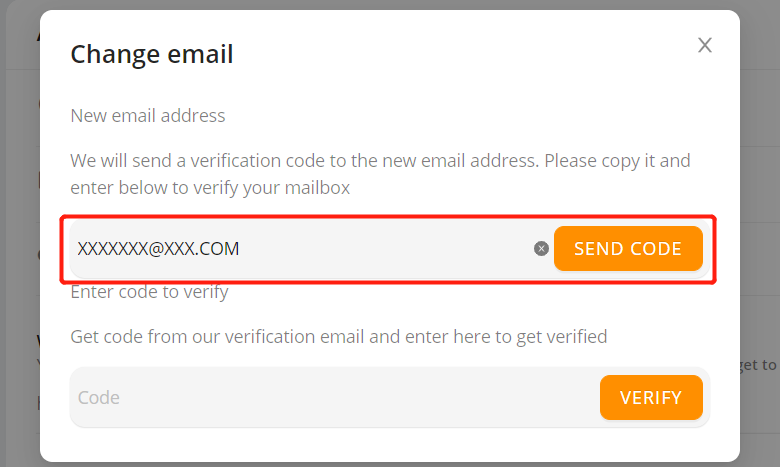 Go to your email box and copy the verification code. Then, paste the code you receive and click VERIFY.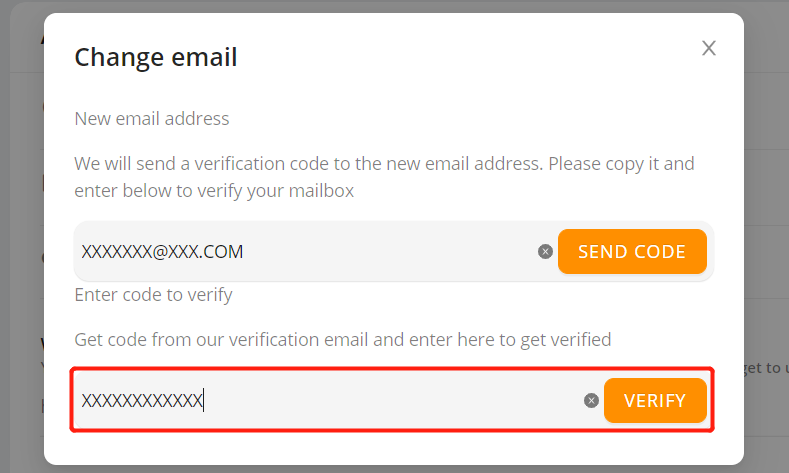 A notification will appear to inform you that your new email address has verified.
You can refresh the Setting page now to see your Account email has been updated.