Connect AliExpress suppliers to your products
You may find yourself in a situation where a product is not linked to any AliExpress suppliers. In this kind of situation, you won't be able to place the orders for this product to AliExpress.
Here is the guide to fix this problem for you.
Mapping
Go to DSers – My Products and access the Unmapped products tab.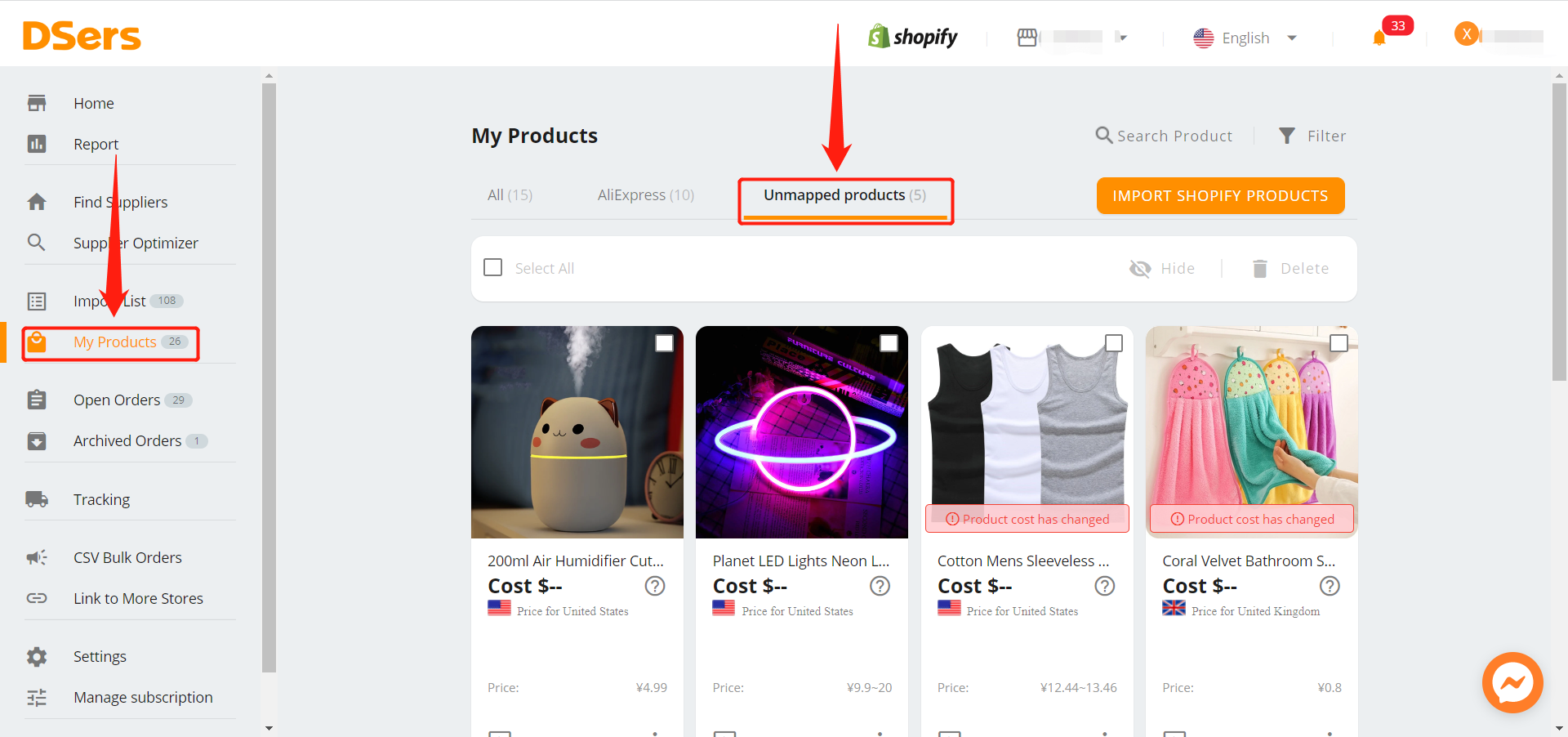 Hover on the product card and click on the Variants Mapping button.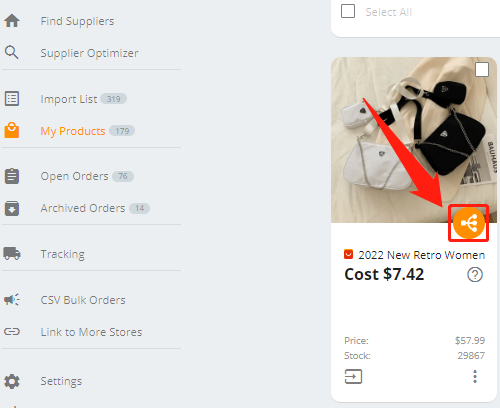 In the Supplier Mapping window, click the Marketplaces card.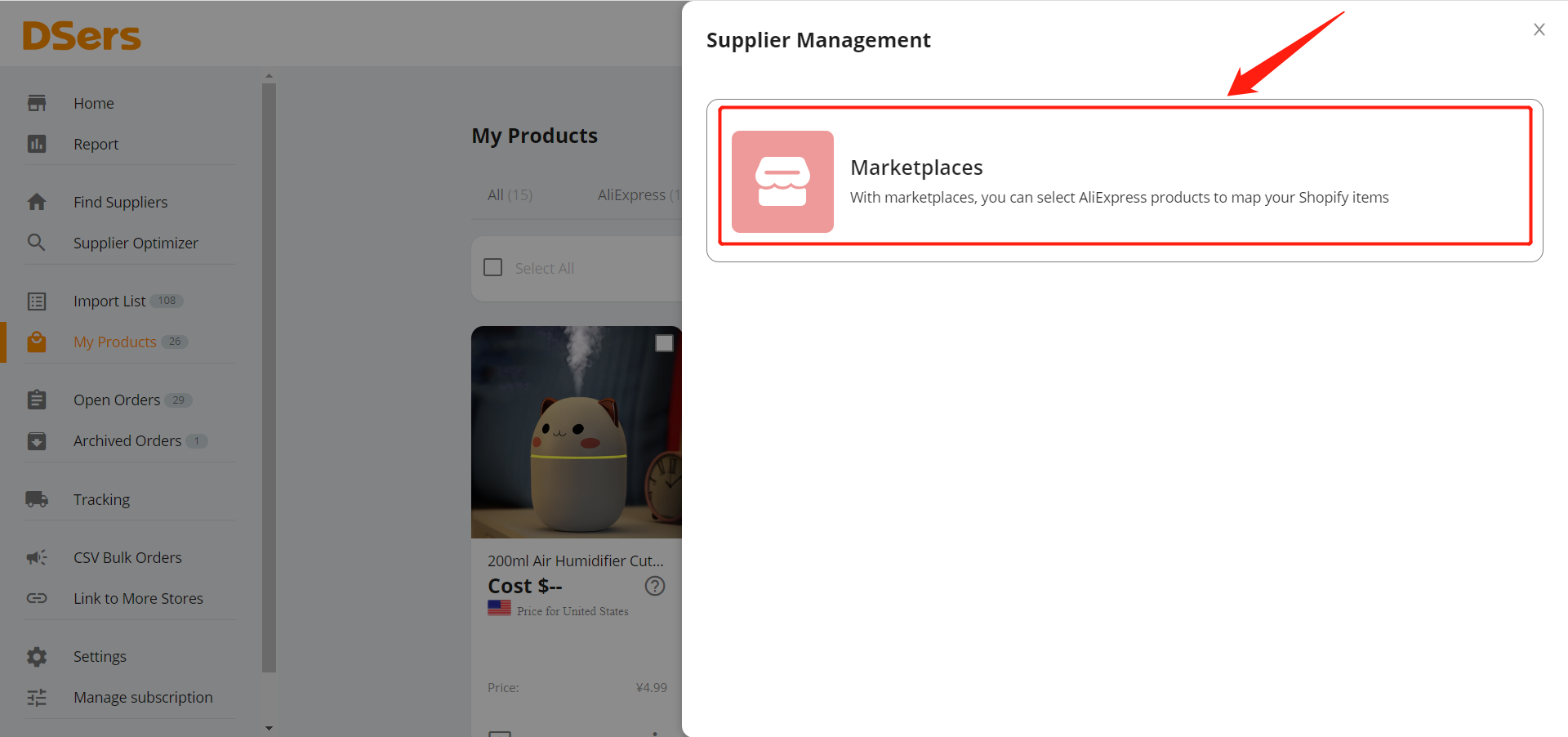 Activate the Basic mapping by clicking the button below.

You need to import the data of an AliExpress supplier corresponding to your product.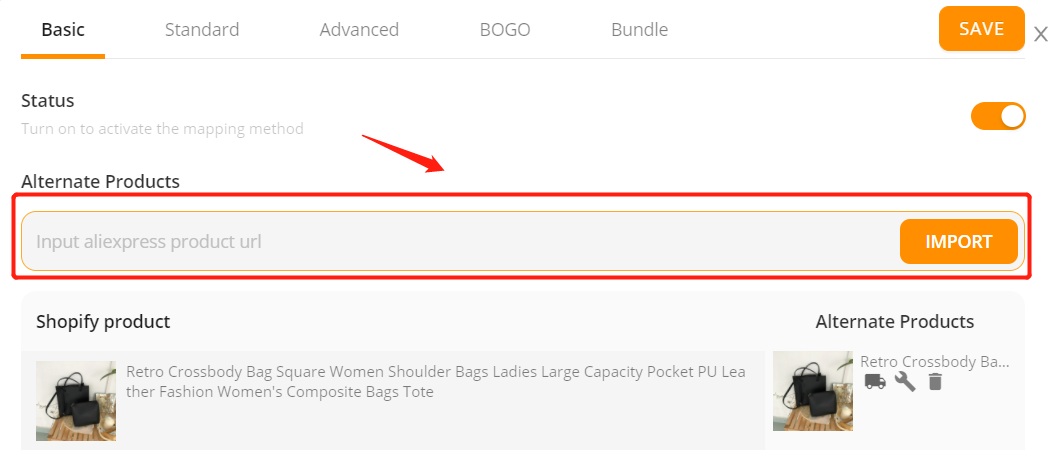 Go to AliExpress and find a supplier for your product.
Then copy the URL of the product.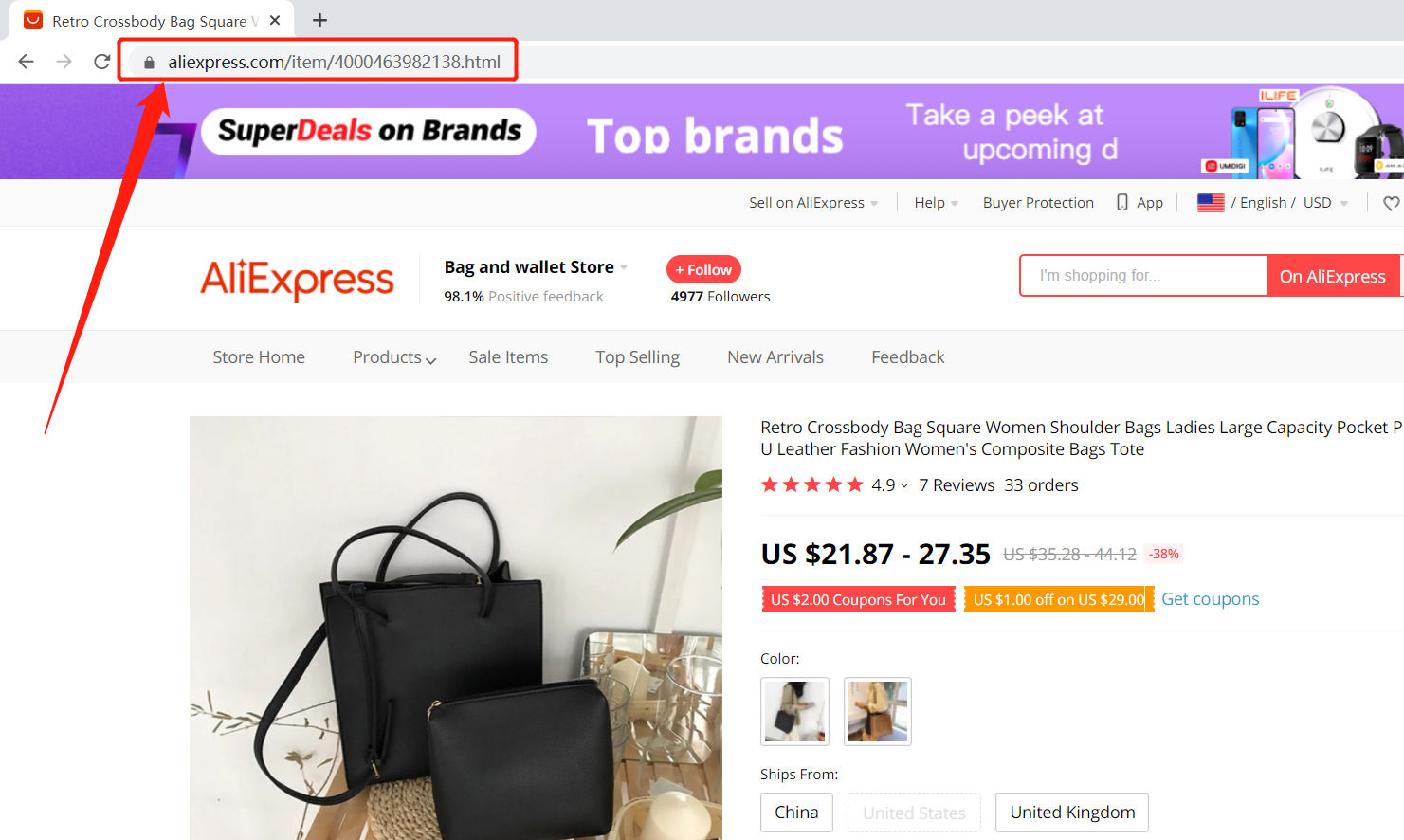 Paste the URL of the product in the Import box, then click on IMPORT.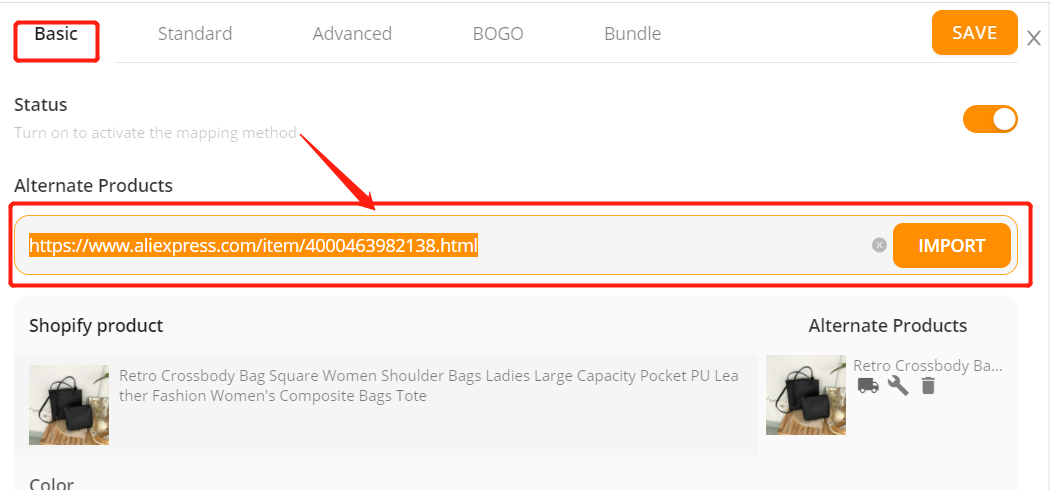 The AliExpress product will appear under the box, then click on the gray tool.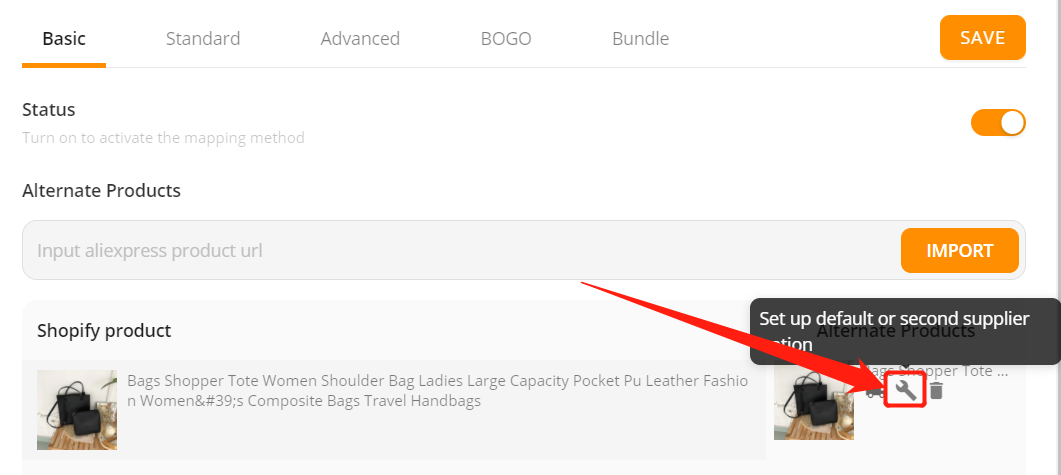 Select Default option and click CONFIRM.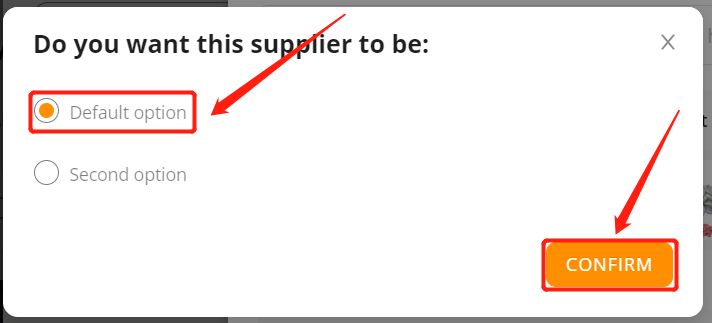 The AliExpress supplier product will appear next to your product variants, but the options and variants of the AliExpress product will be empty.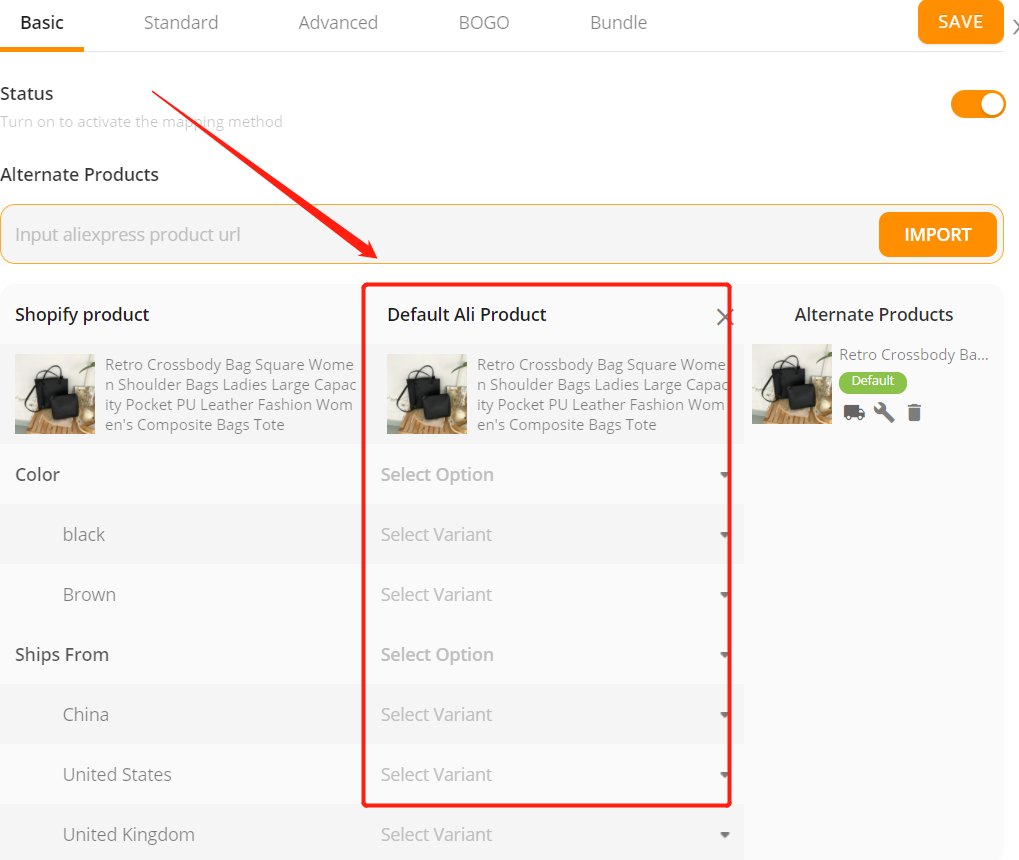 You need to select the options and variants of your supplier's product corresponding to the options and variants of your product.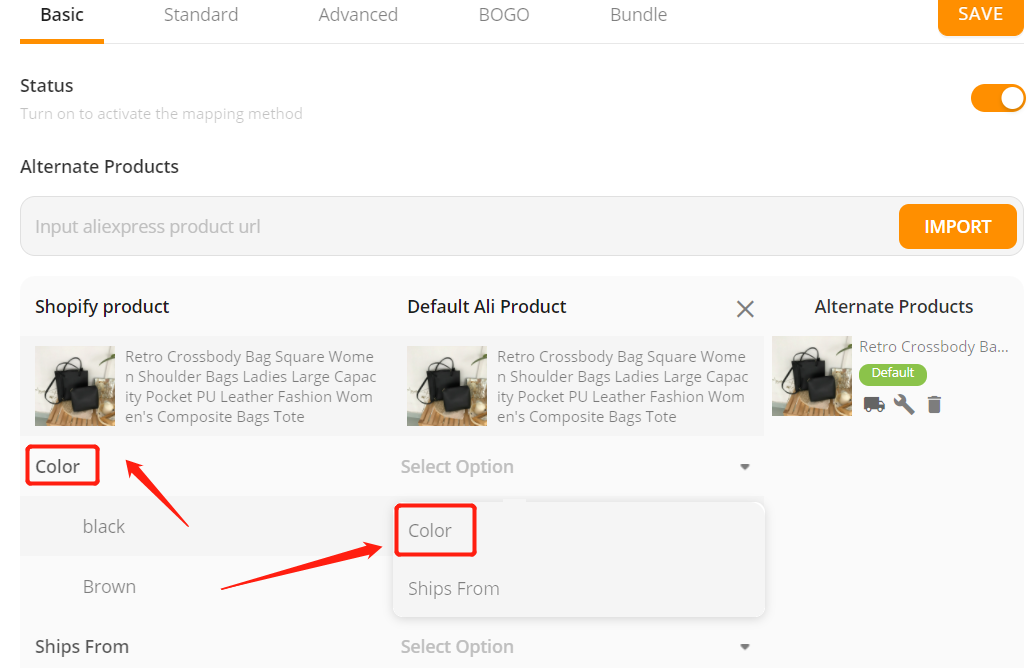 Do this for EACH option and variant.
Don't leave any empty boxes and don't forget to click SAVE once you have finished.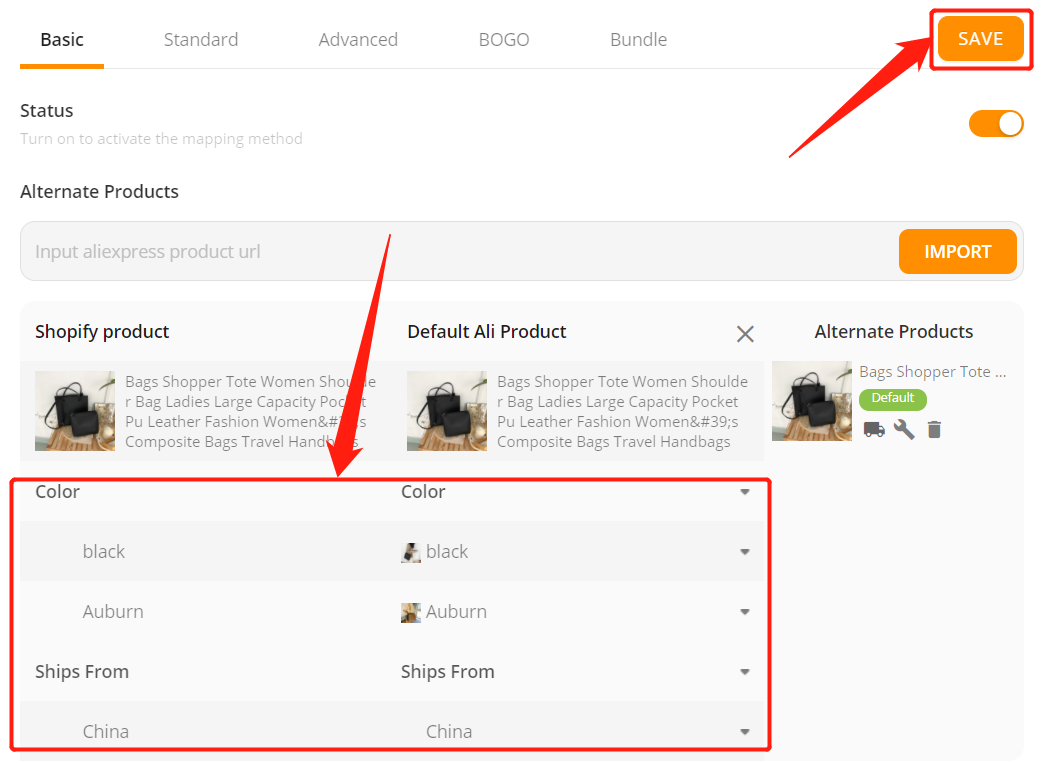 A notification will appear after you successfully saved it.

Now you can use this product to place orders to AliExpress.
Enjoy dropshipping with DSers!