After you imported a new product to DSers Import List, you can edit it on DSers before pushing or publishing it to your Wix store.
Here's the guide on how to do it.
Edit a product
Go to DSers – Import List.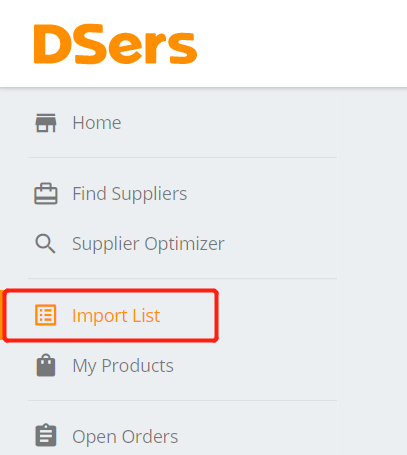 Click Edit product on the product card of the one you want to edit.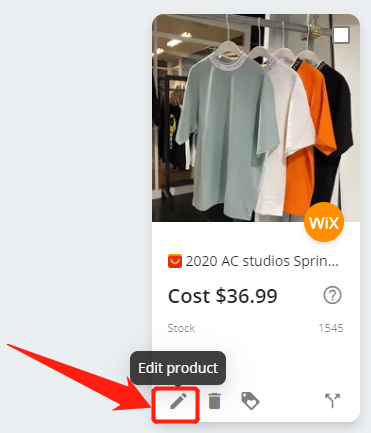 Product tab
In the Product tab, you can edit the Title of this product. The product name can not exceed 80 characters.
If you want to change the cover picture of a product, click CHANGE IMAGE.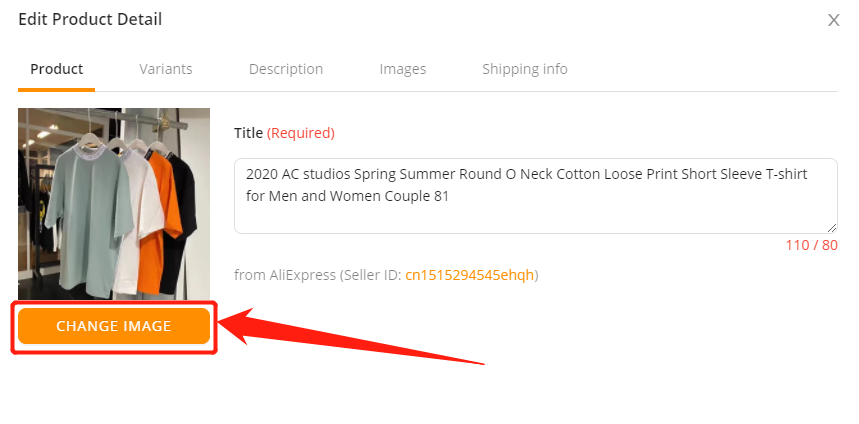 Select the picture you want to use to present your product and click CONFIRM.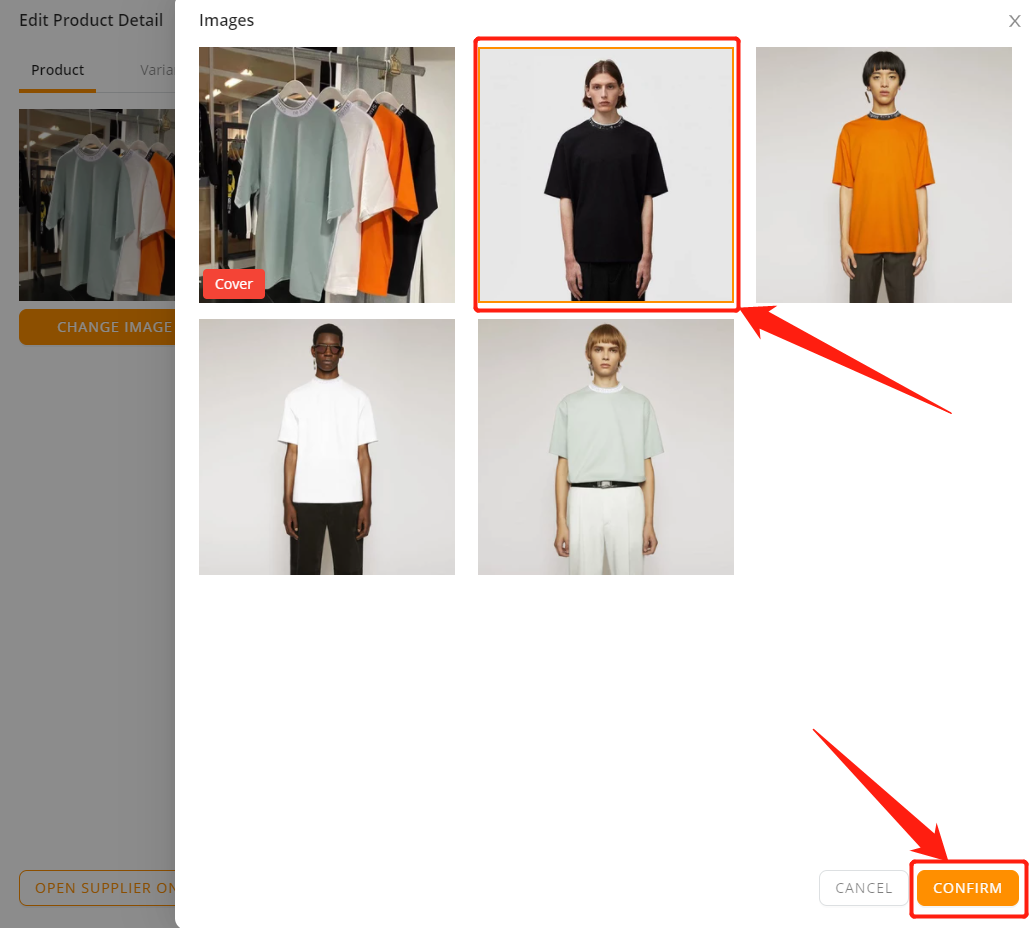 The picture you selected will be used for the cover picture from now on.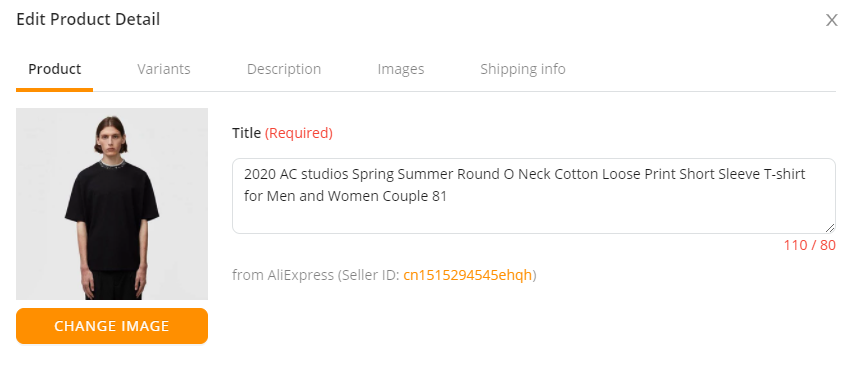 Variants tab
In the Variants tab you can change price, delete variants, edit attributes such as colors & size.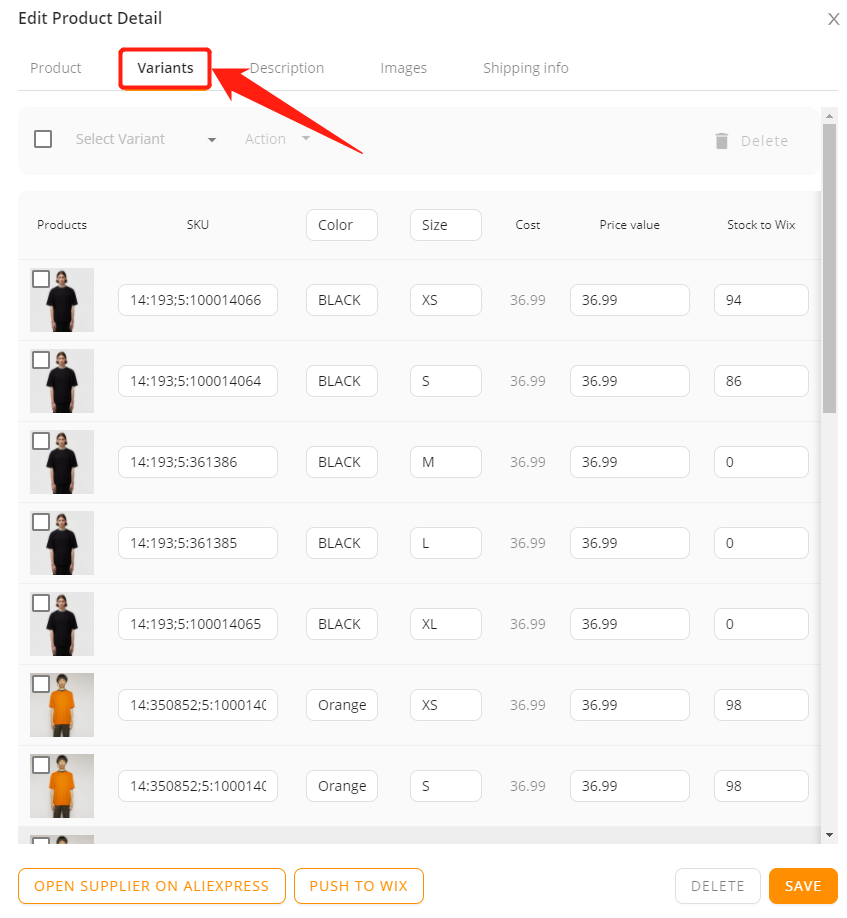 You can select a specific product variants type.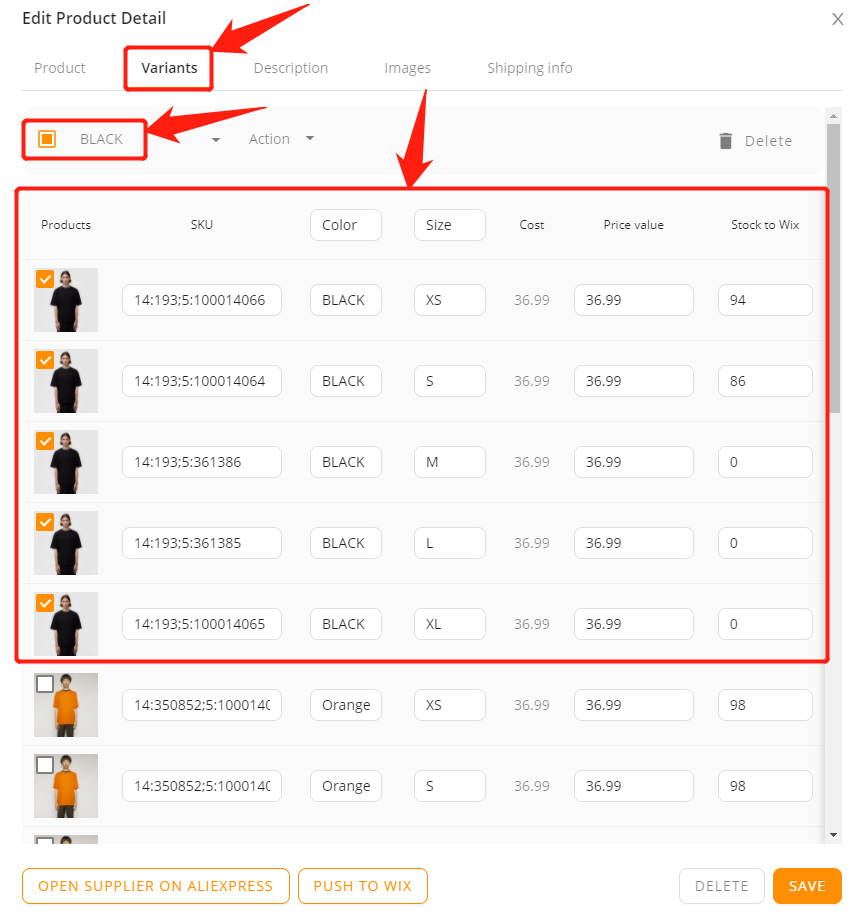 You can also select all the product variants.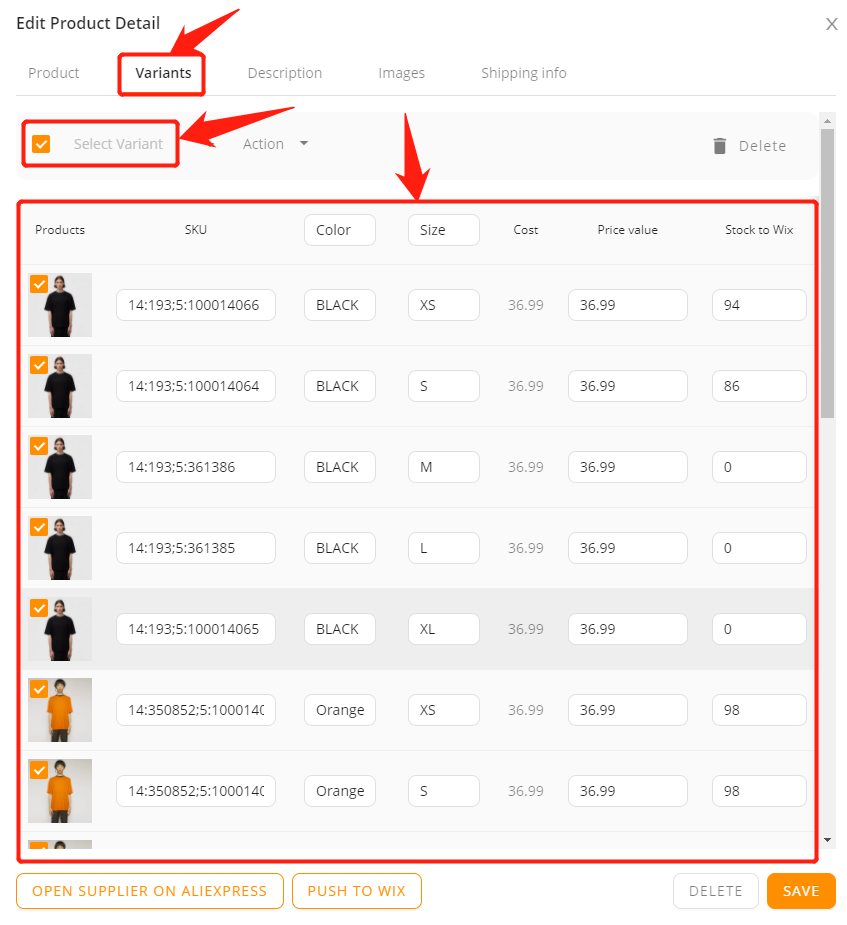 You can conduct a lot of actions by clicking Action button.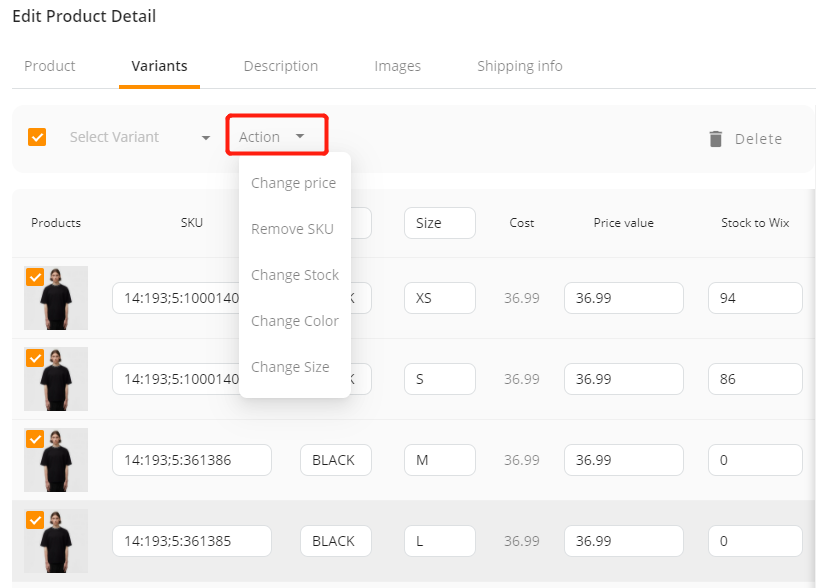 For example, you can change the Sale price of all the variants of this product.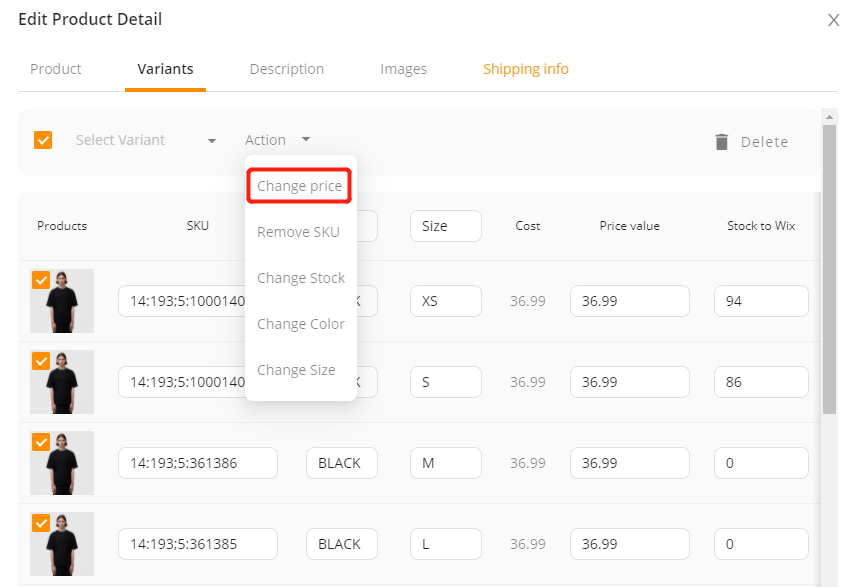 Simply enter the new price you want to set and click OK.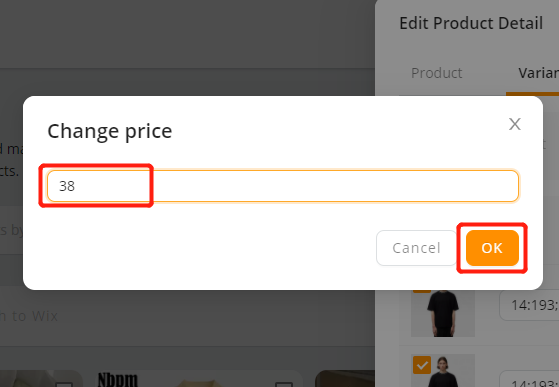 You can see the Sale price of all the variants has changed to the new one.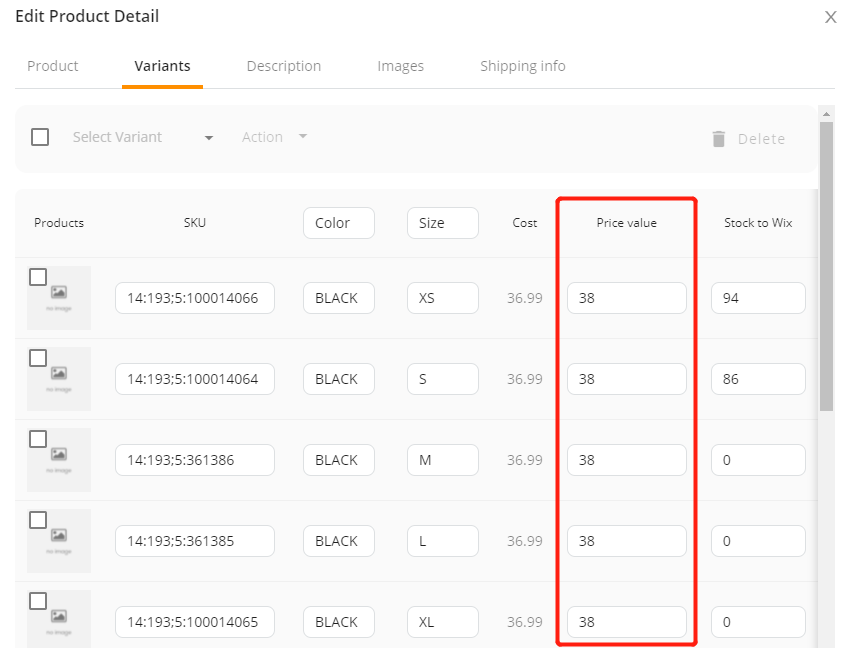 You can also delete variants.
Start by selecting the variants you don't want.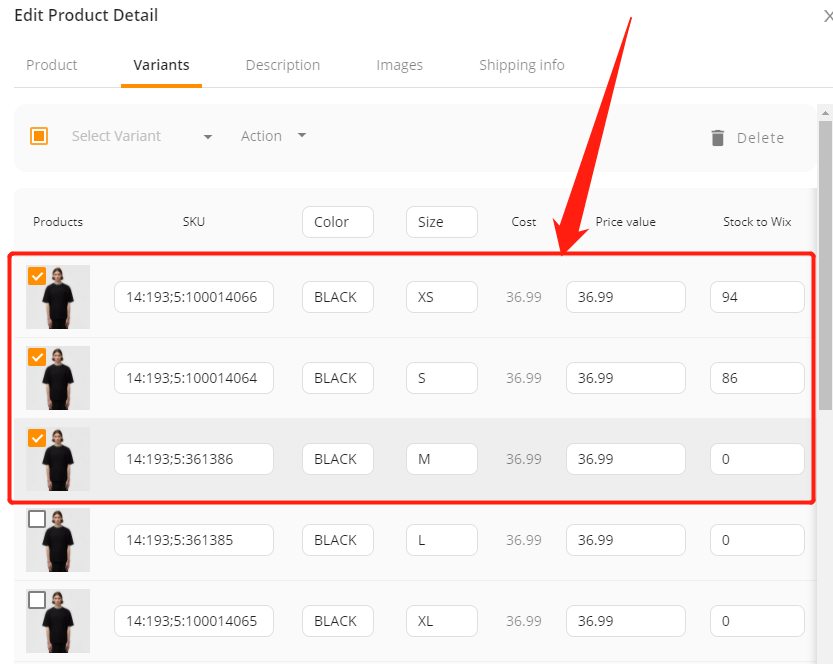 Click the Action button and select Remove SKU.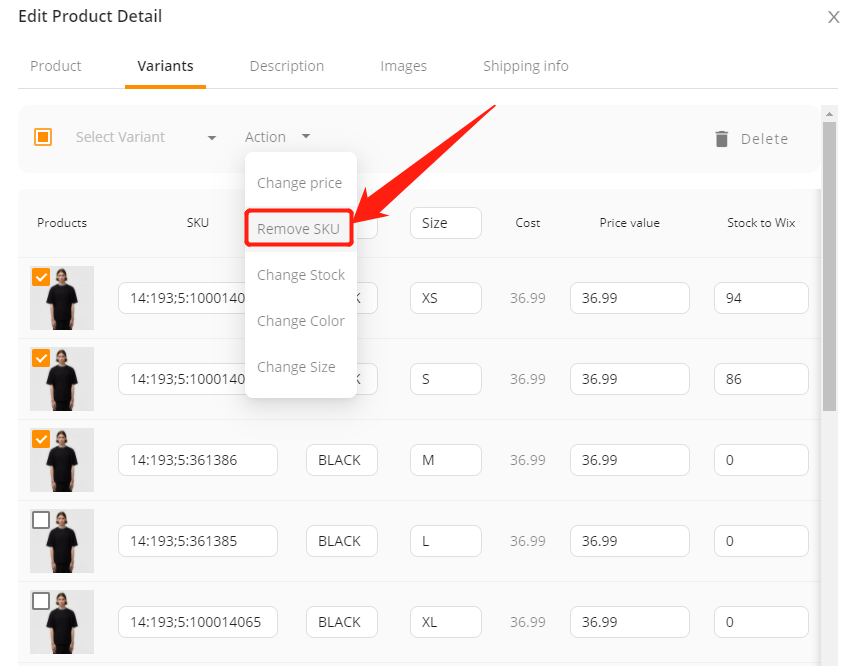 Delete the variant by clicking Confirm.

You can see the BLACK XS, S, M variants have been deleted from this product.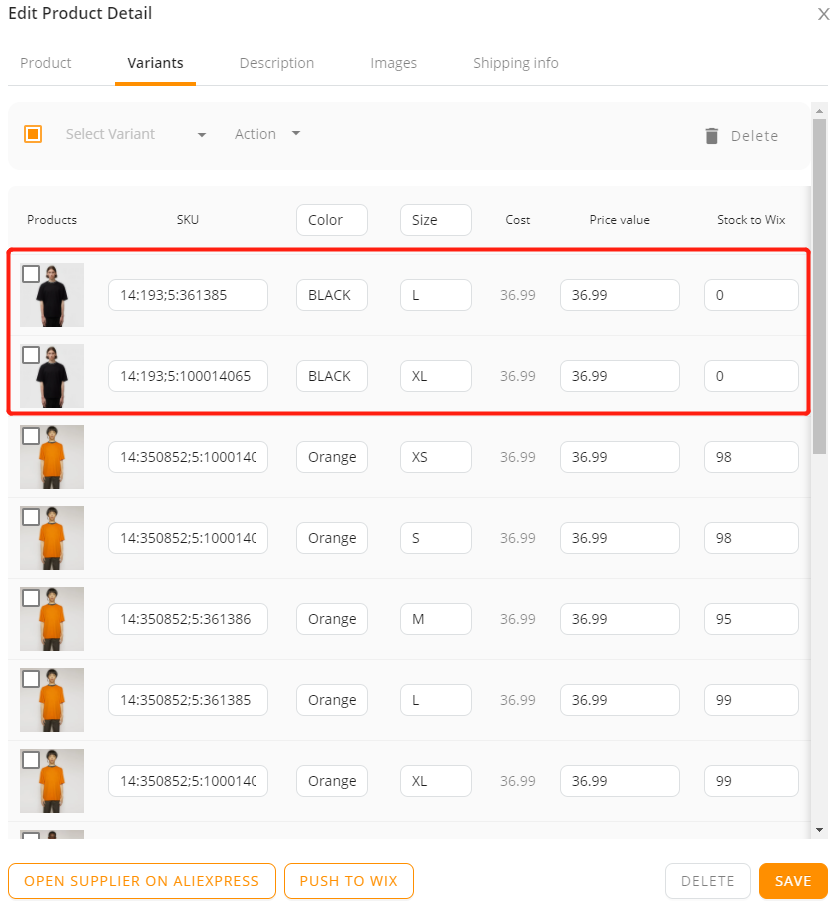 Description tab
In Description tab you can modify the description that will appear in the product page of your Wix store. You can add, delete or modify the text.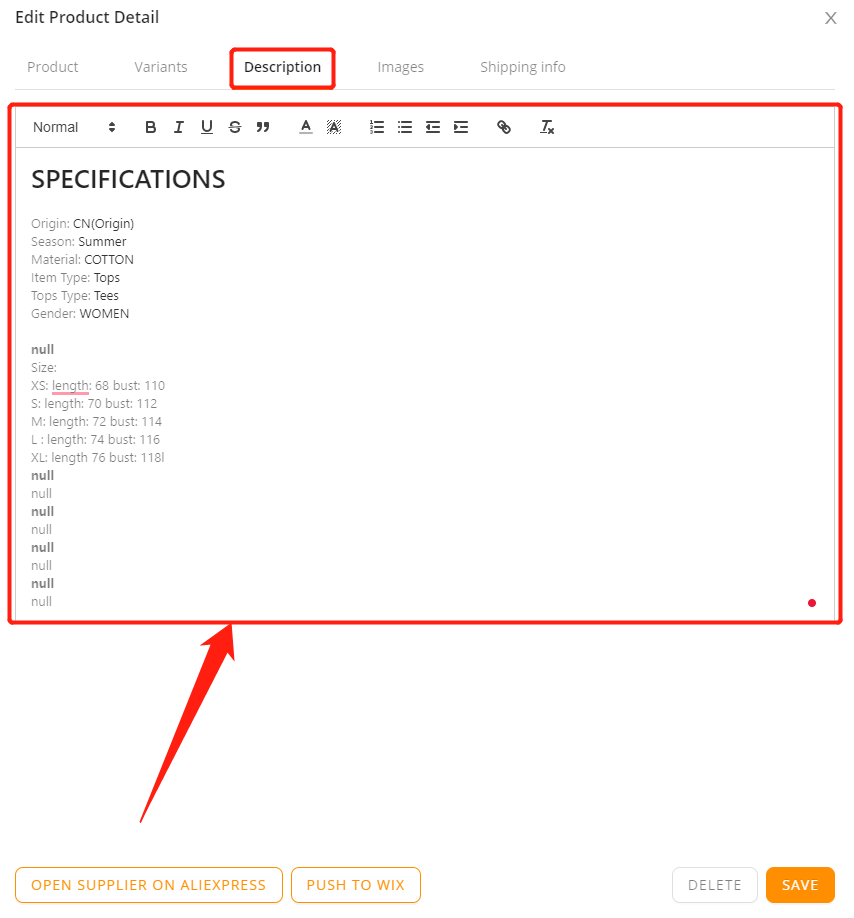 Images tab
In Images tab, only pictures not used as SKU picture will be displayed. The number of pictures can not exceed 15.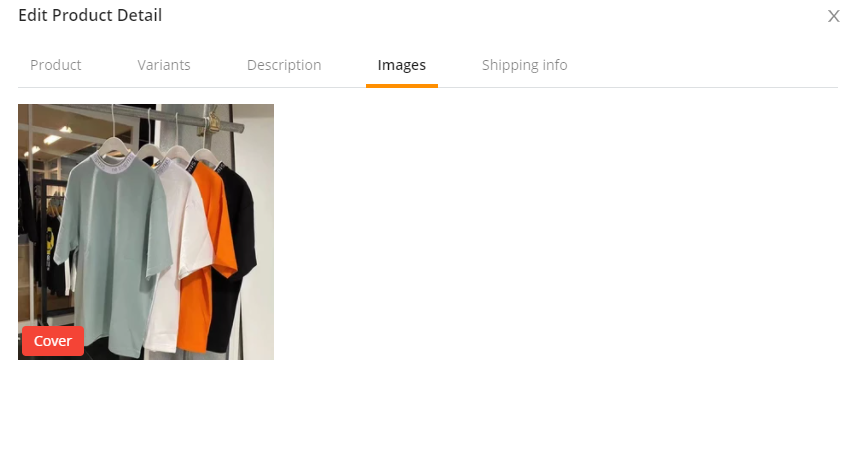 Delete Images
Hover a picture and click the trash icon to delete it.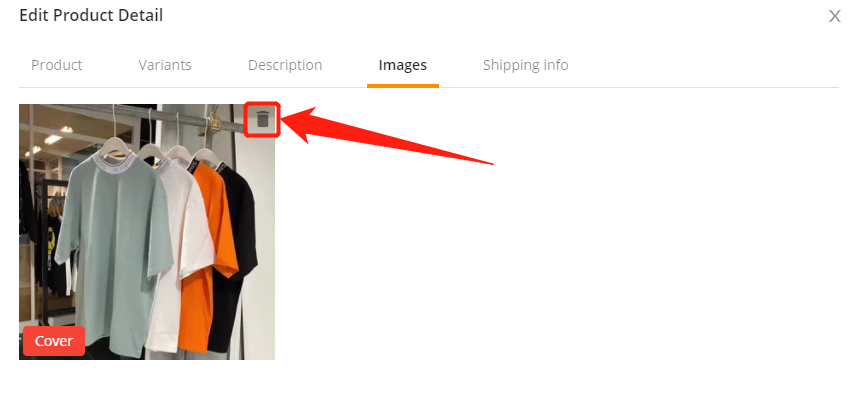 You need to confirm when you want to delete a picture and click OK.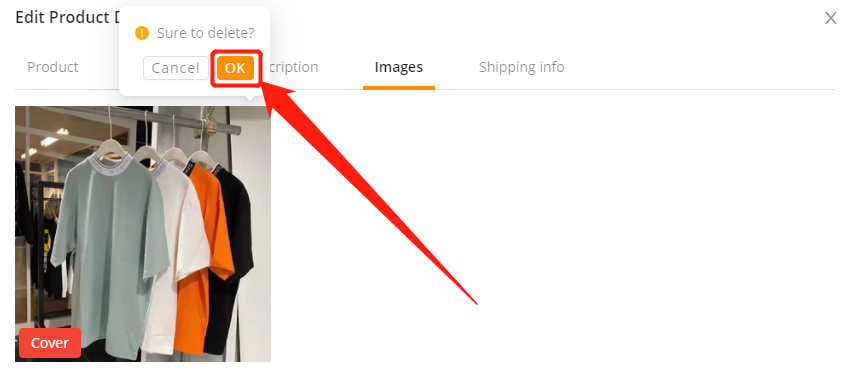 Shipping info tab
The Shipping info tab lets you check the shipping method available for this product.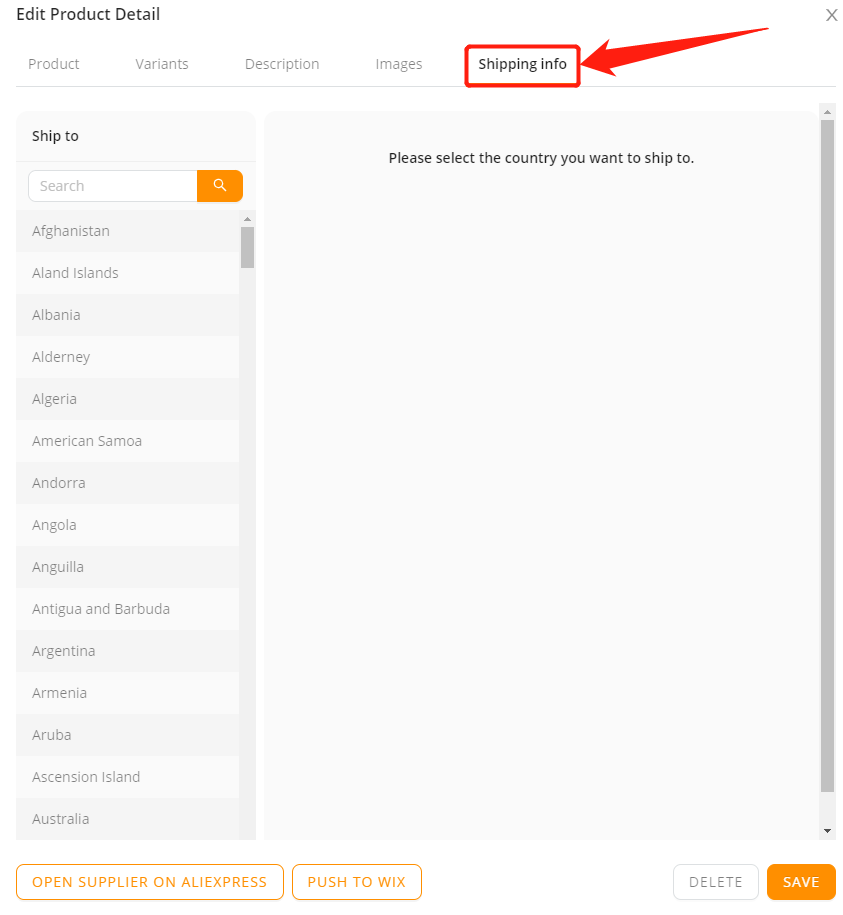 Select a country you want to ship to. You will see the shipping methods available with price, delivery time and more.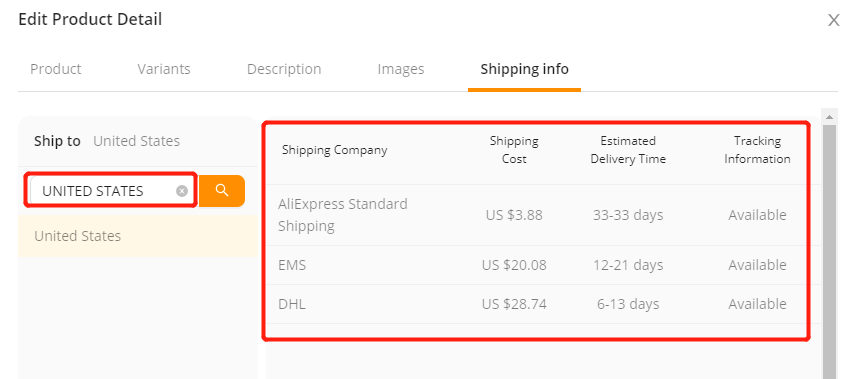 Now you know everything about how to edit a product on DSers.
Take the advantage of it and edit your products before sending them to your Wix store.