Oberlo migration-What to Do after Migration Is Done
Congratulations! You have successfully migrated all your data from Oberlo to DSers! Once the migration is done, you will be redirected to the DSers dashboard.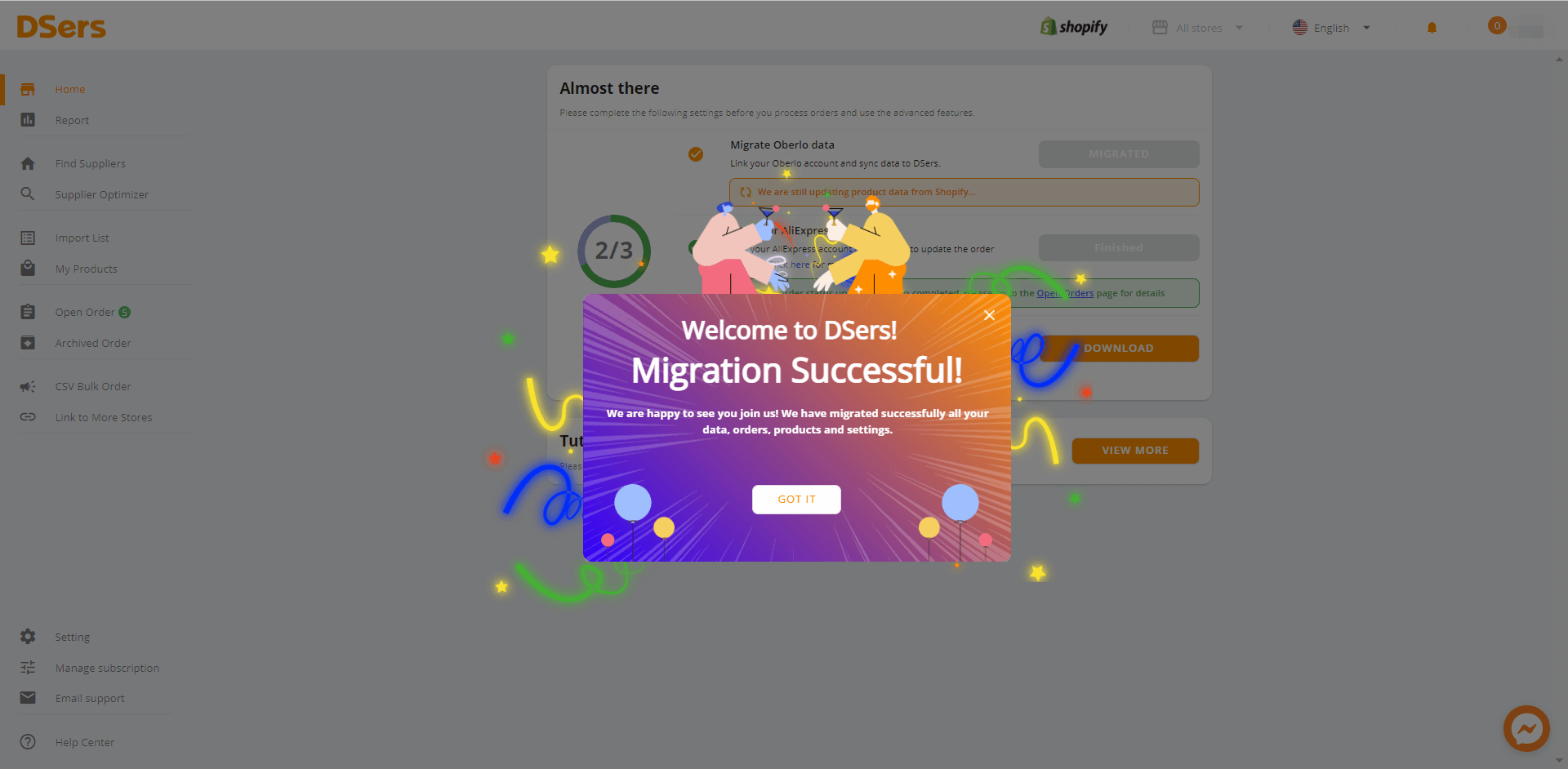 For all the Oberlo migration users, you need to complete the following settings before using DSers. There are three steps you need to check.
Link to AliExpress
In order to place orders and make payments efficiently on AliExpress, it is necessary to link your DSers account to your AliExpress account.
If you haven't linked your AliExpress yet, you can do it on the pop-up window below.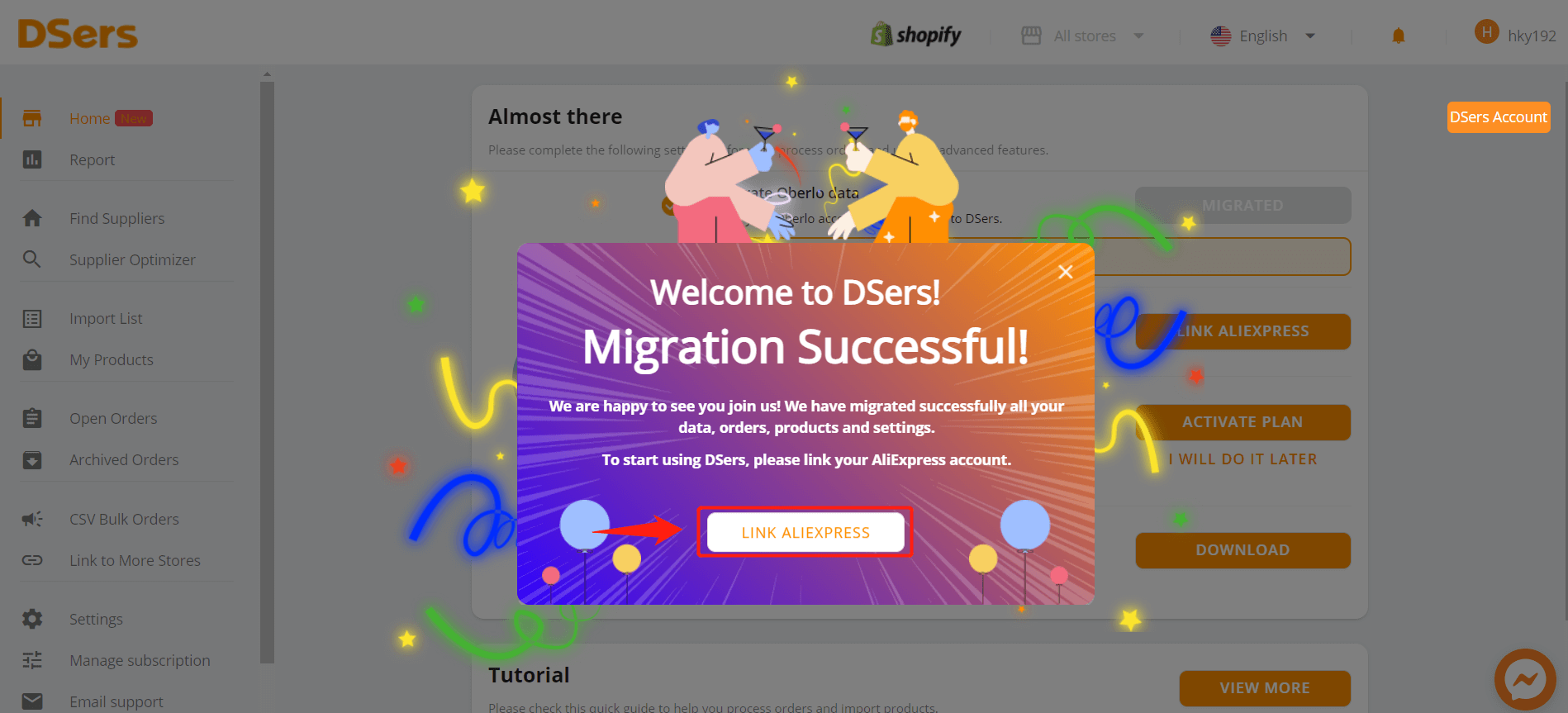 Or you can click LINK ALIEXPRESS in the dashboard.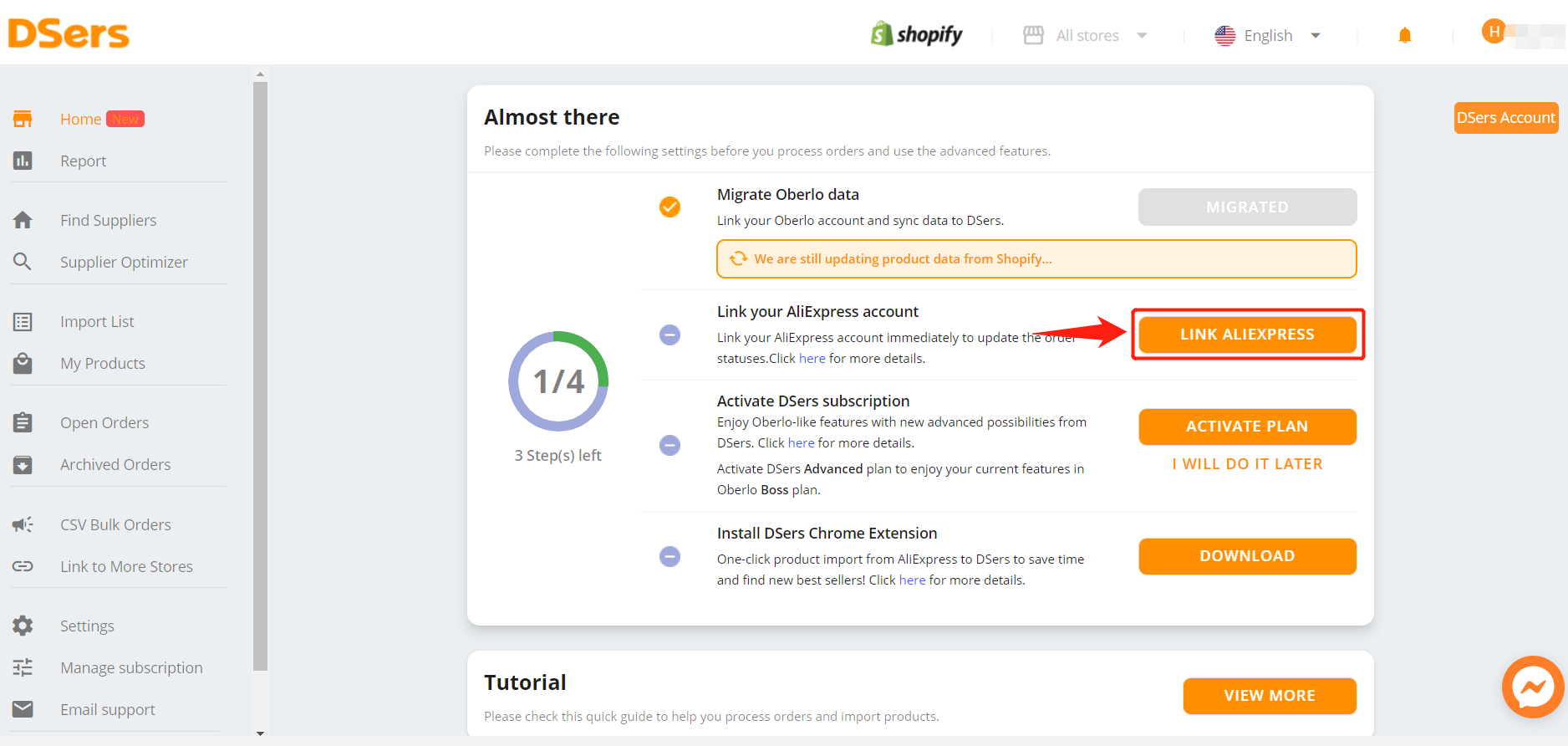 Users who have already linked to AliExpress will see the "Finished" status for this step.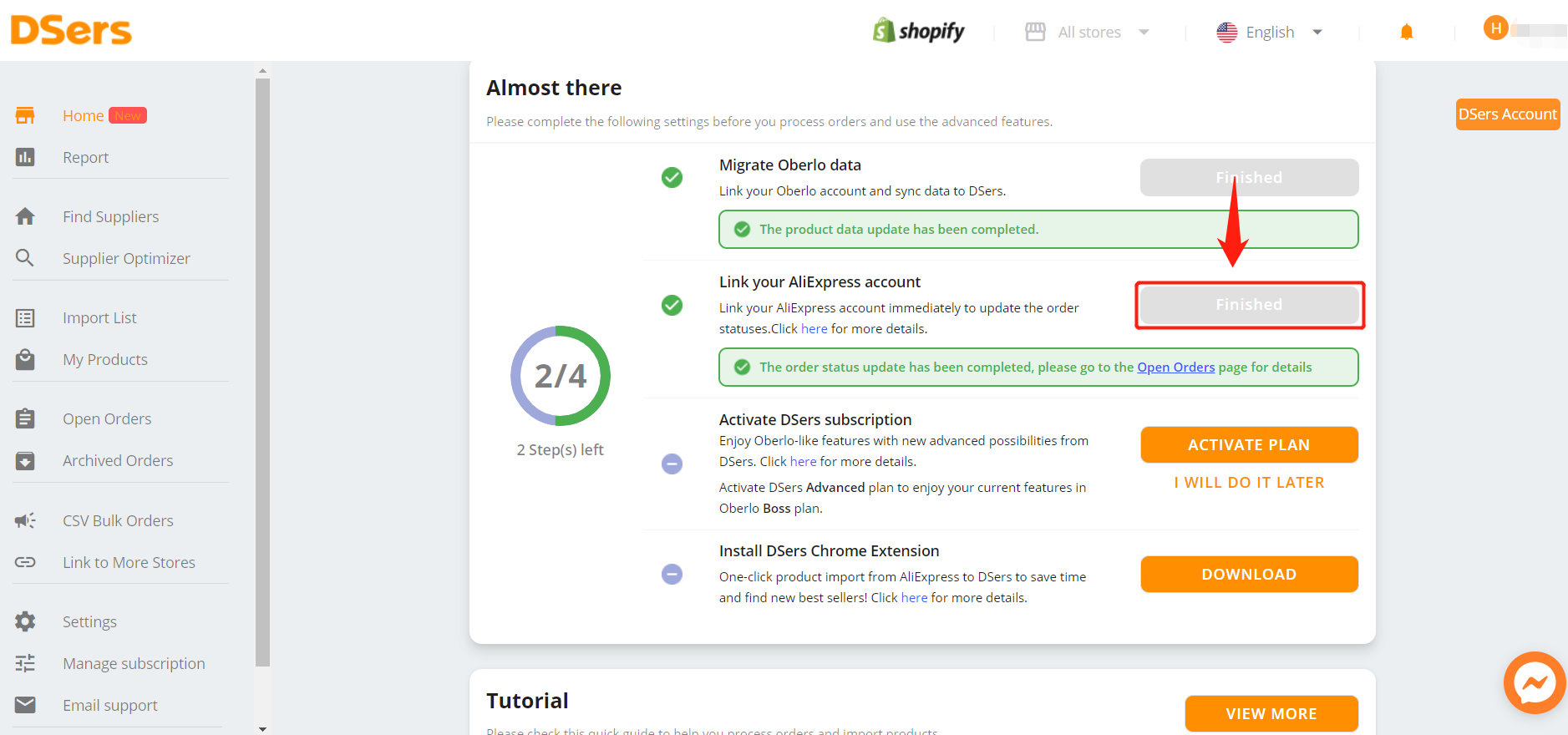 Activate Subscription Plan
We have migrated your subscription plans to DSers. Although our plans are called differently, the features included are similar. You can enjoy our advanced features after ACTIVATING the subscription plan in DSers.
Users might see different statuses at this step. If you see the "ACTIVATE PLAN" button, you need to manually activate the subscription plan at this step. Click ACTIVATE PLAN.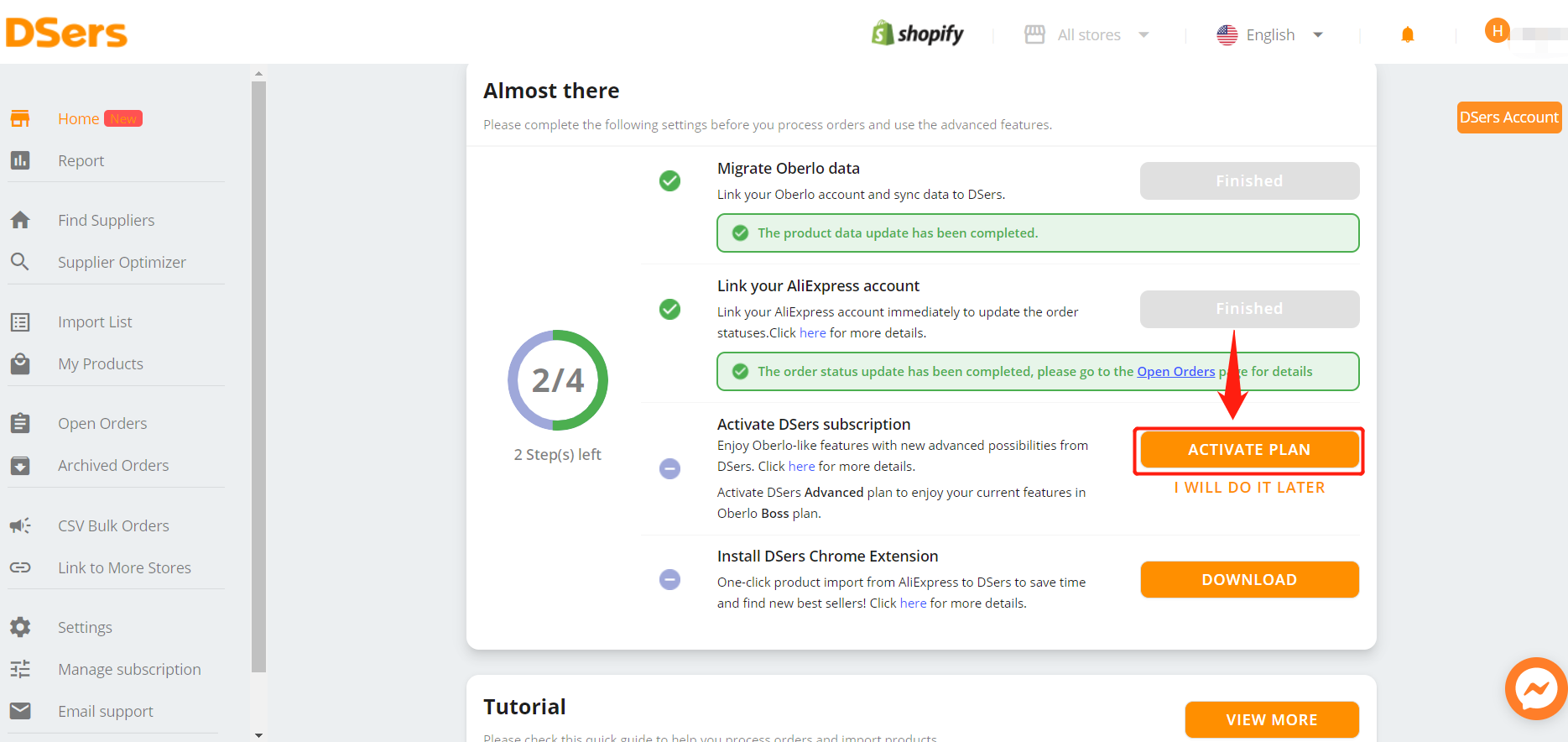 After you click, we will help you create the Shopify bills and you need to go to Shopify to confirm the subscription. Or you can choose I WILL DO IT LATER, then you can go to the Manage Subscriptions page to activate the plan later.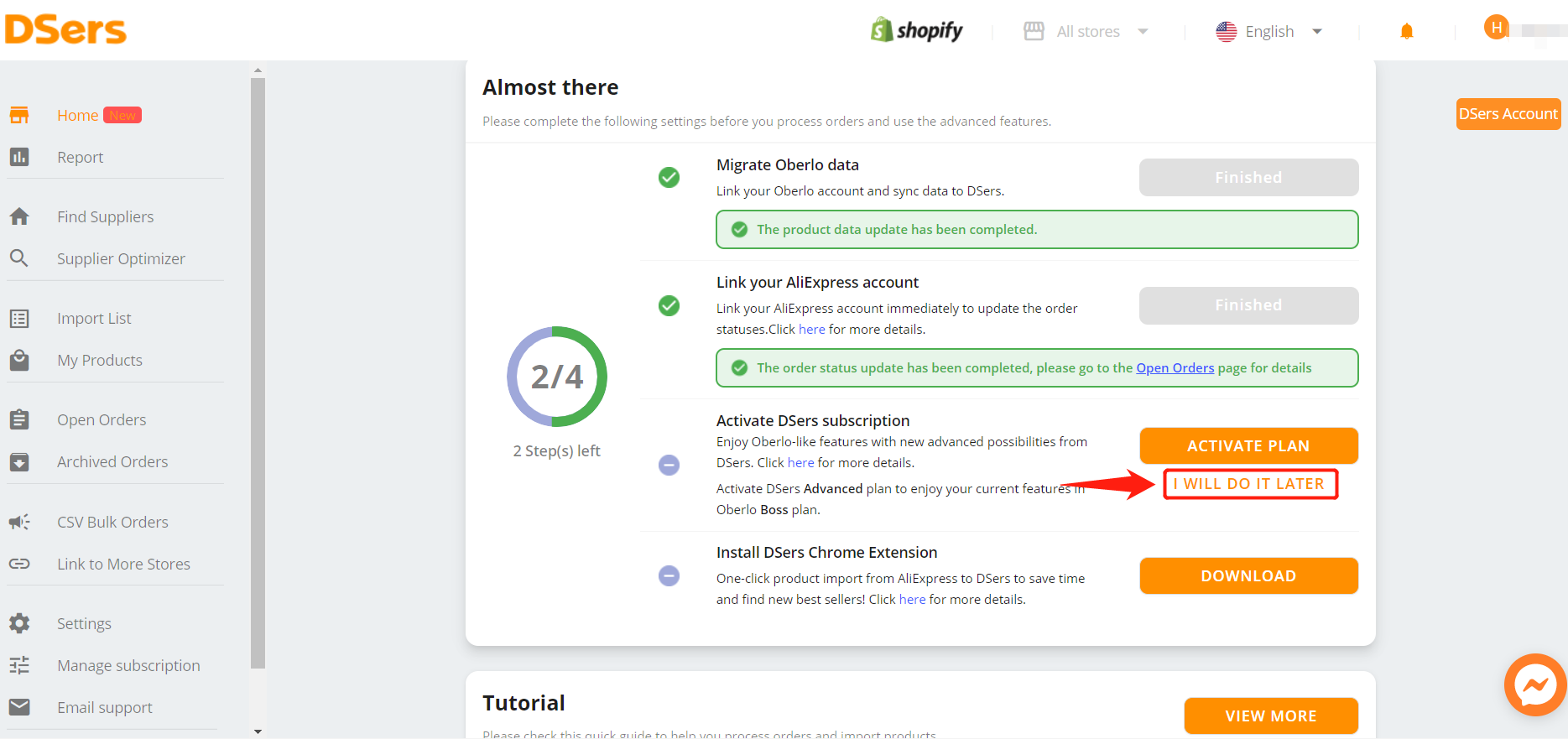 And for those who see the "Finished" status on this step, we have already help the user activated the plan. You can move to the next step.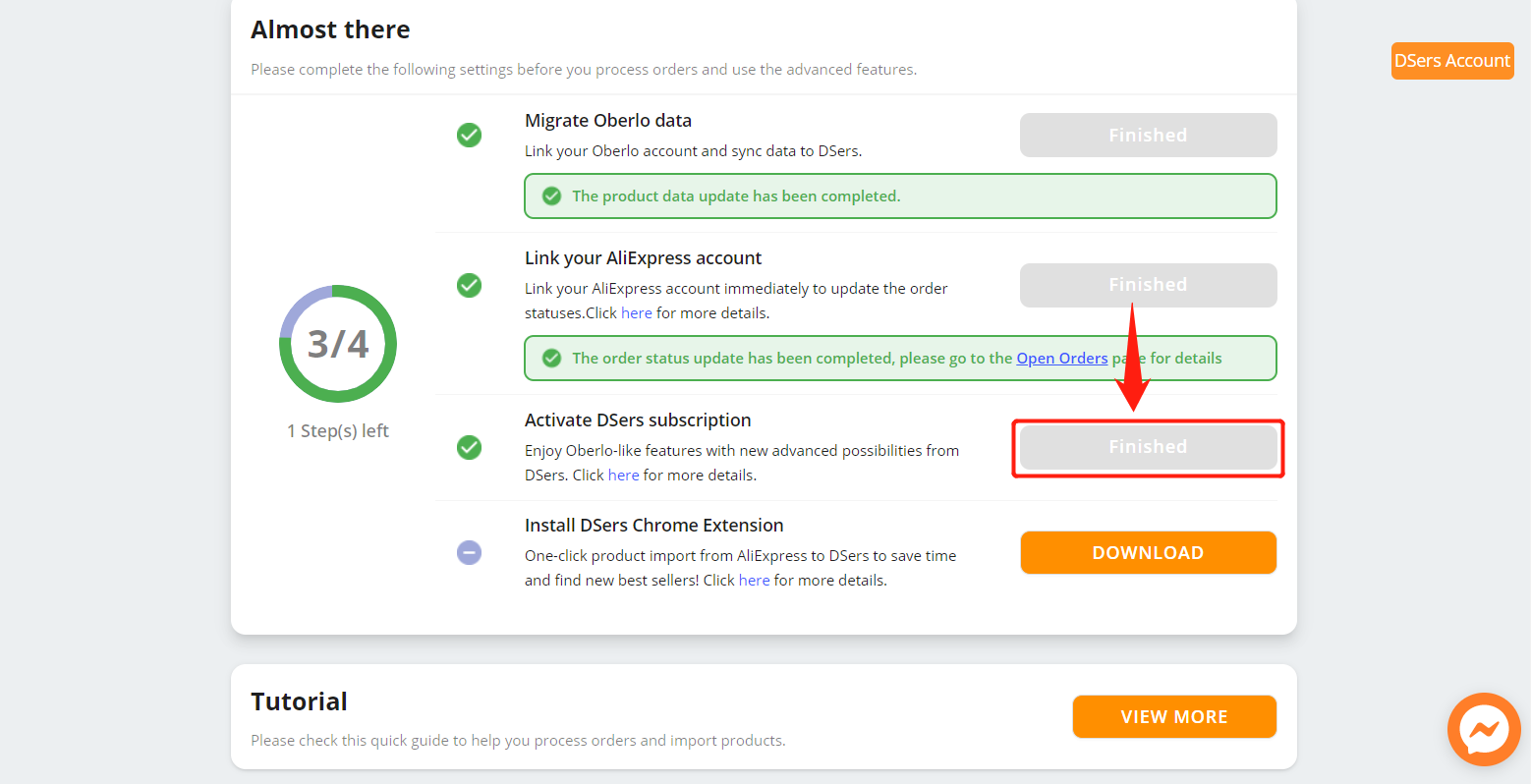 Check the blog to learn about the Migration of subscription plans from Oberlo to DSers.
Download DSers Chrome Extension
The DSers extension will save you a lot of time when importing products from AliExpress.
Click DOWNLOAD to quickly install the extension.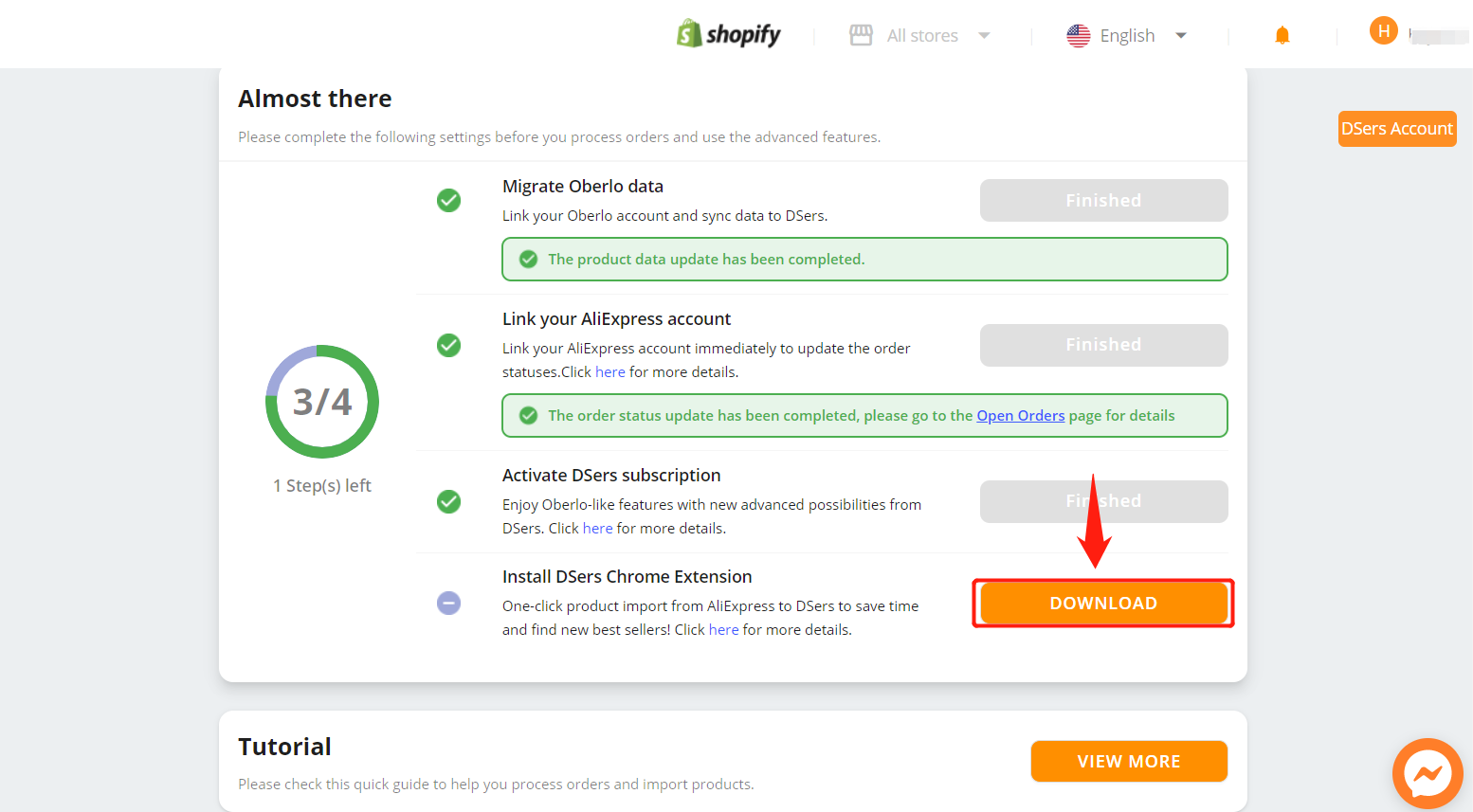 You will be taken to the following page to install the extension.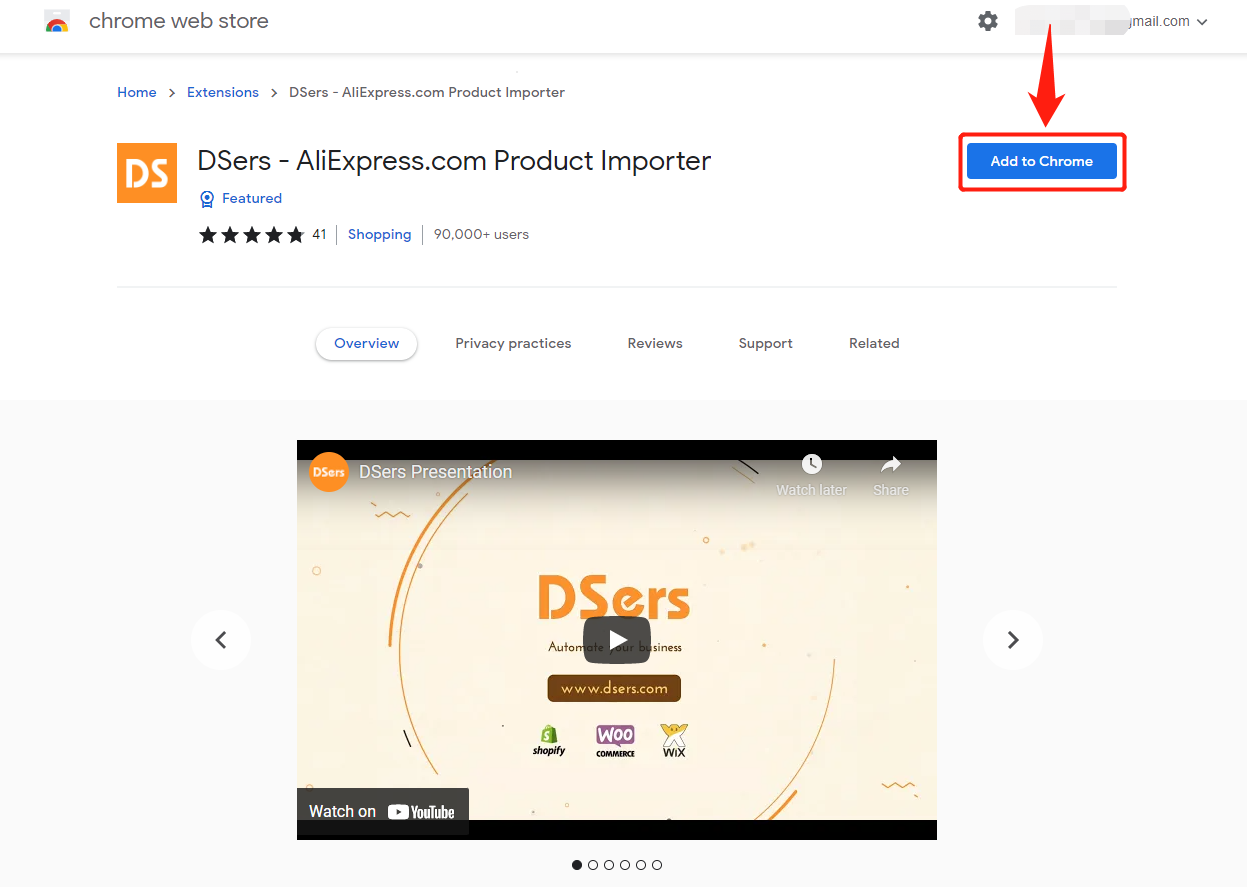 After installation, refresh the DSers page and you are good to go. If the page asks you to remove the extension after clicking DOWNLOAD, it may be because you have already installed it but set it to inactive status. Please go to the management of extensions page to activate it.

If you have any questions about how to use DSers, our tutorial is available for you and you can also contact our customer service via the bottom right corner.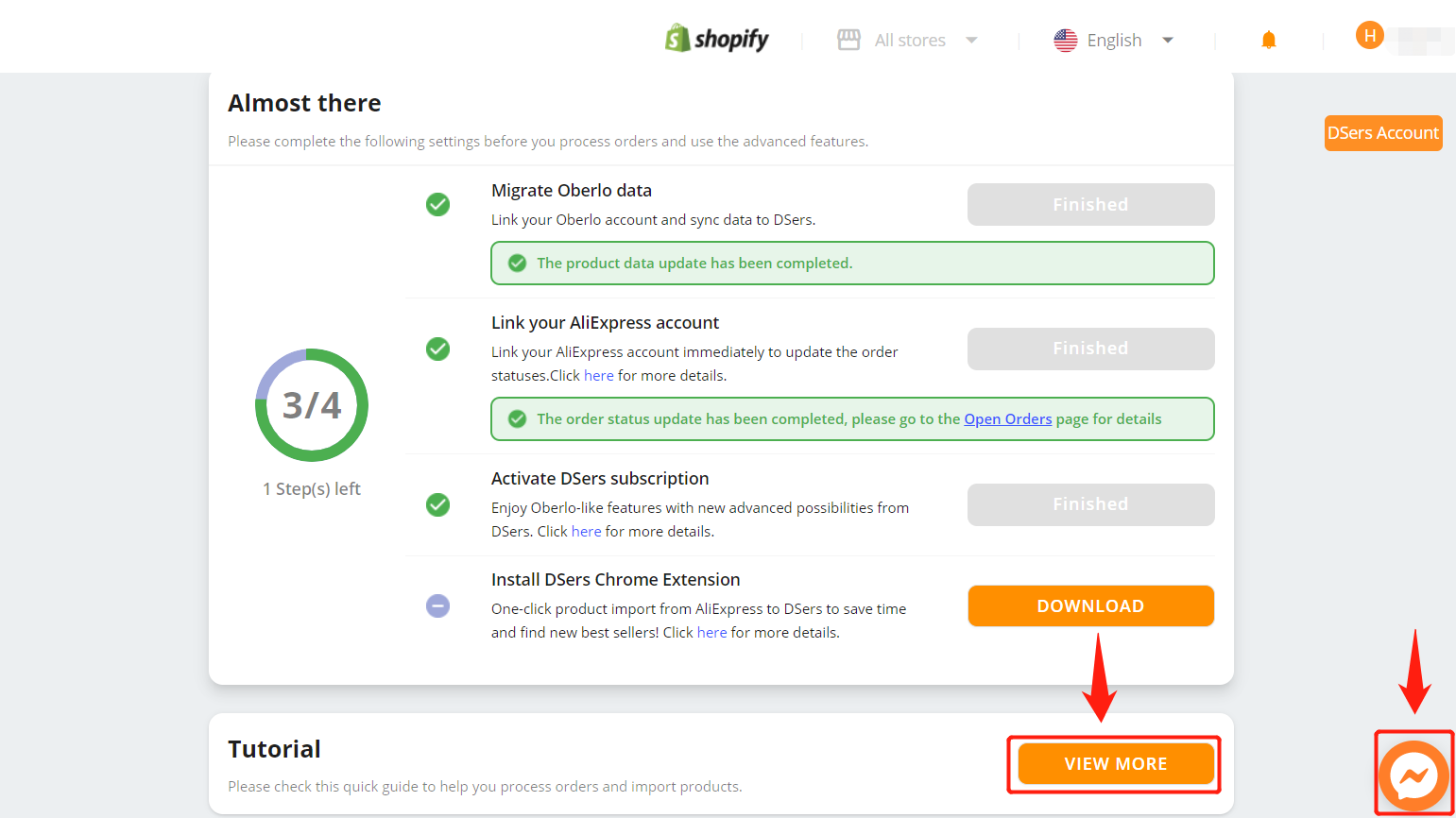 Now, you have completed the settings in DSers. Explore DSers and enjoy it!