Oberlo migration-Pricing: Oberlo vs. DSers
Oberlo and DSers both offer Free plan and Paid plans to meet users' different needs when dropshipping on Shopify. The plan you were using on Oberlo will be migrated to DSers accordingly to make sure that you can keep using similar features.
How does DSers Migrate Your Plan from Oberlo
Your Oberlo plan will be migrated to corresponding DSers plan as below:

For Oberlo paid plan users, you will be first set to DSers Basic plan until you activate your plan on DSers to start a subscription.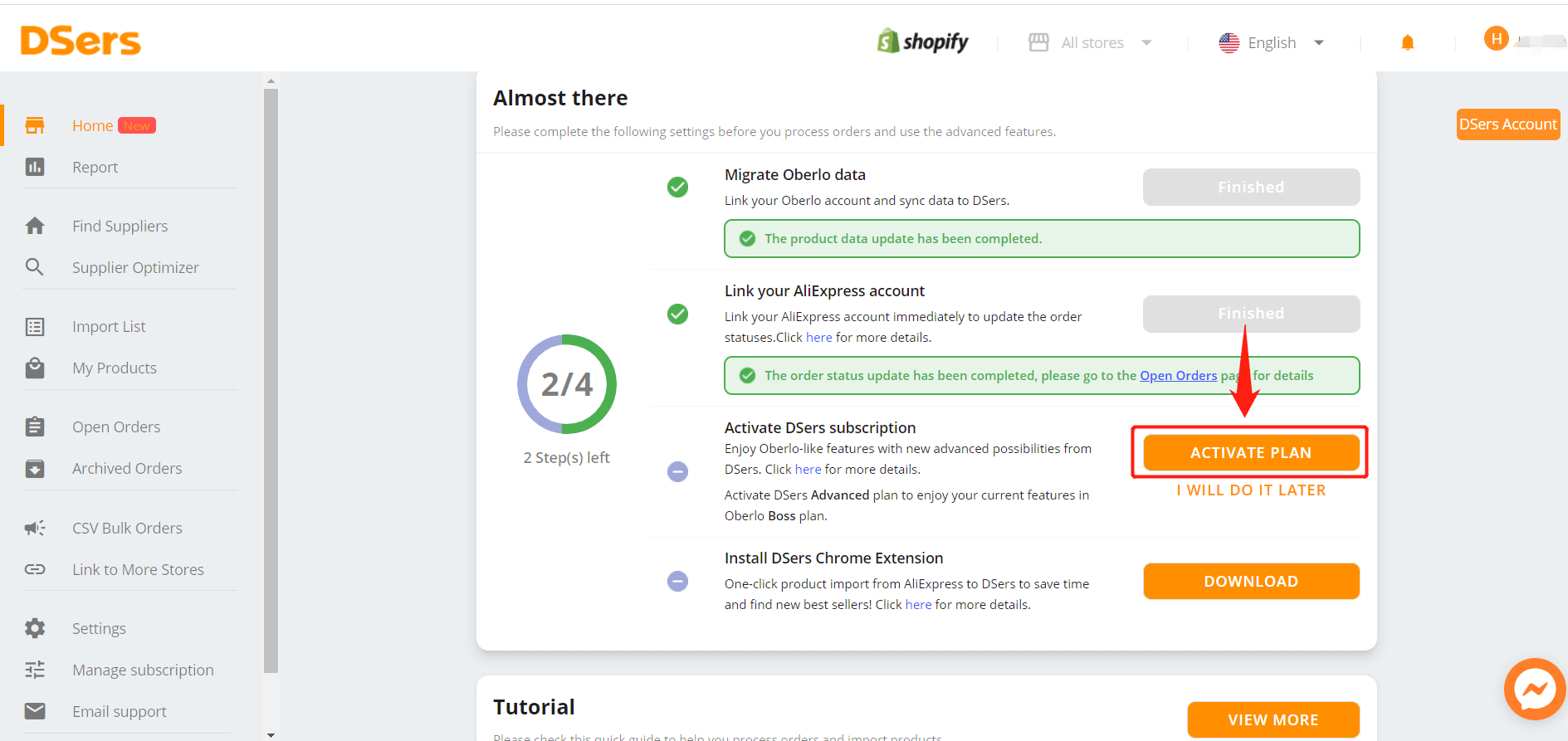 This table will be applied in most of the situations. But to ensure migrated users can fully  use the features that they used to have access to, DSers will keep a higher version in the 2 plans if you hold both Oberlo and DSers account before migration.

For example, you subscribe to the Boss plan on Oberlo, and Pro plan on DSers, DSers will keep Pro plan after migration.

Check the blog to see how to activate a plan and what to do after the migration.
Compare Plans and Features
Here is a full view of feature comparisons between the Oberlo plan and DSers plan for migrated Oberlo merchants.
Custom basic plan is a plan dedicated for migrated Oberlo users to ensure that migrated users can enjoy the same features on DSers. The plan is slightly different from normal DSers free plan and only available to migrated users. If you adjust your plan after migration on DSers, Custom basic plan will no longer be available to you.
Please check here for more features to discover on DSers.