Oberlo migration-Auto Address Fix
The article is based on the premise that you set oberlo as 
data reference
. If you choose other options for conflict handling, there may be different situations.
Contact us
anytime if you have any questions.
Different rules are applied to Shopify and AliExpress address lists which cause conflict when you process Shopify orders to AliExpress. As the connection between the two platforms, DSers provides automatic solutions to fix the conflict between the two platforms to ensure that you don't need to take care of it manually.
What Does Auto Address Fix Do for You
On both Oberlo and DSers, you will enjoy the Auto address fix solution. Oberlo, Shopify, and DSers team worked together closely to optimize the feature to the best. You will have a brief idea of how the system fixes the address in the backend.

The solution mainly focuses on fixing the conflict of customer information which you can find below.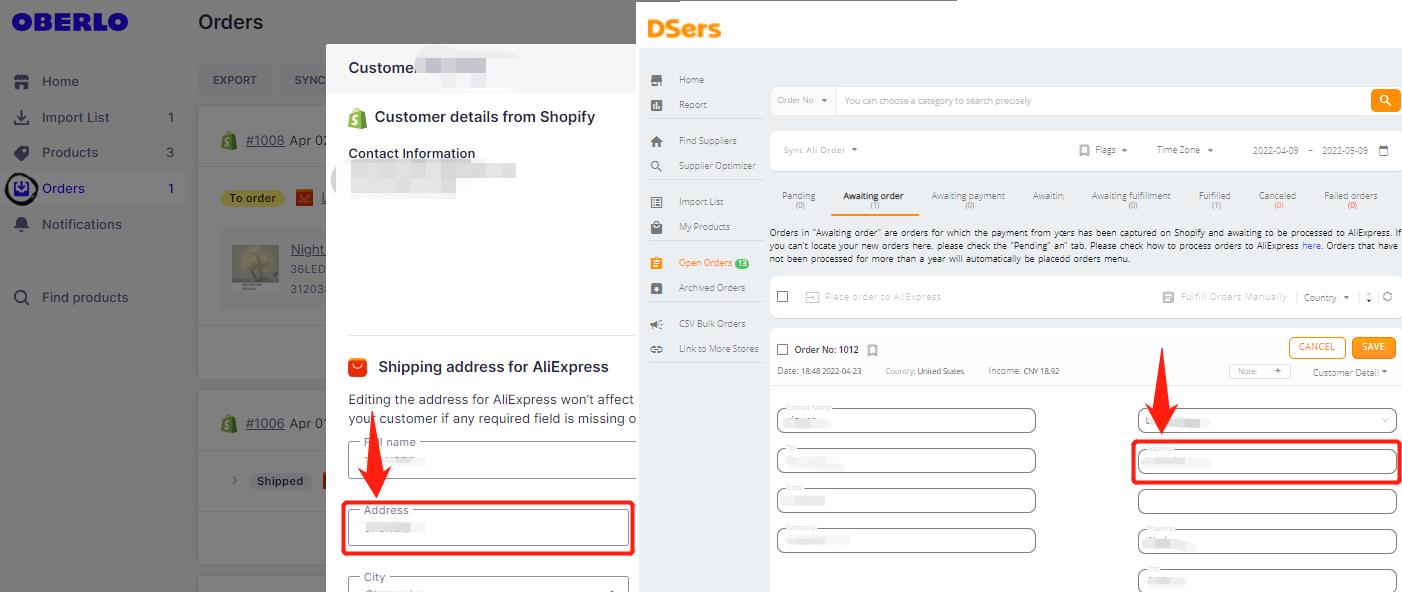 Here is a summary of how it works in the backend.