Oberlo migration-Multiple Store Management
The article is based on the premise that you set oberlo as 
data reference
. If you choose other options for conflict handling, there may be different situations.
Contact us
anytime if you have any questions.
Multiple store management is a unique feature of DSers, which helps you manage two or more stores in one DSers account. If you are running one Shopify store in Oberlo, after the migration, you can still manage it normally in DSers and link to more stores to this DSers account based on your plan.
How Does Store Management Work in Oberlo
As you know, you can only link one Shopify store to each Oberlo account. If you have multiple Shopify stores, you have to create multiple Oberlo accounts and manage them separately. It may cost you multiple subscription fees if you are using a paid plan and have multiple stores.

You can check the store connected to your Oberlo account as shown below from your Oberlo dashboard - Settings - General.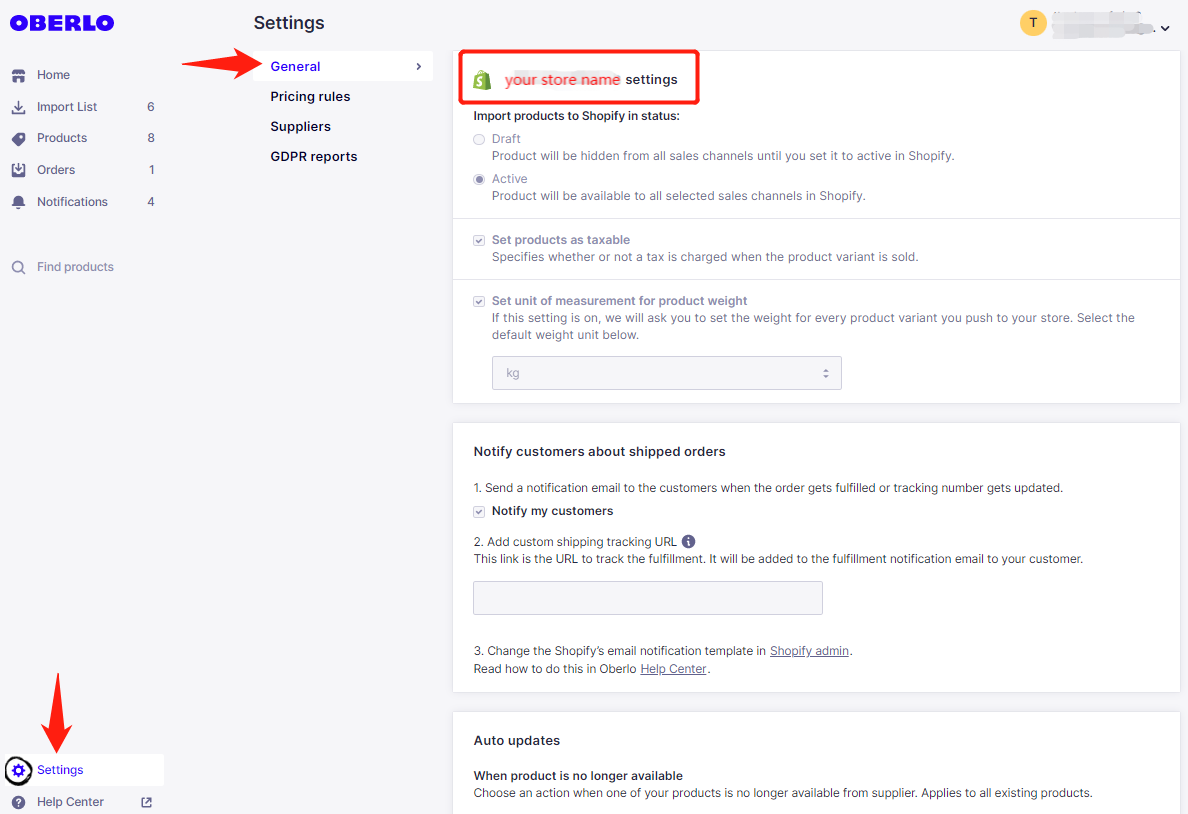 How Does Store Management Work in DSers
In DSers, you can connect multiple Shopify stores in one DSers account for efficient management. You will be able to connect to multiple stores based on your selected plan.
You only need to set one store as the billing store to pay your DSers subscription fee if you are a paid user, even if you manage multiple stores in one DSers account.

You will be able to link to more stores by clicking the button below or referring to Add a Shopify store.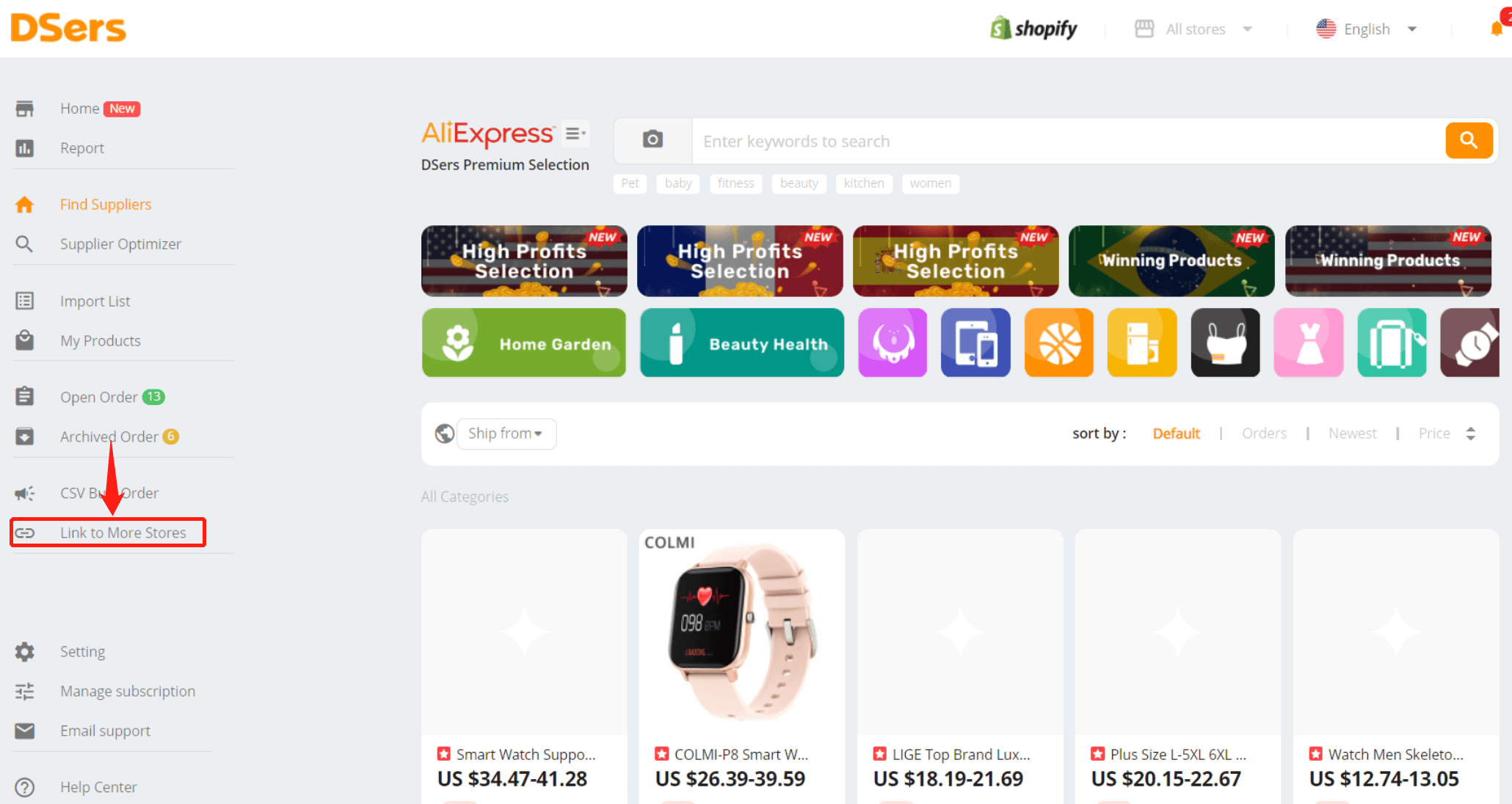 And you can check your store connection status as shown below: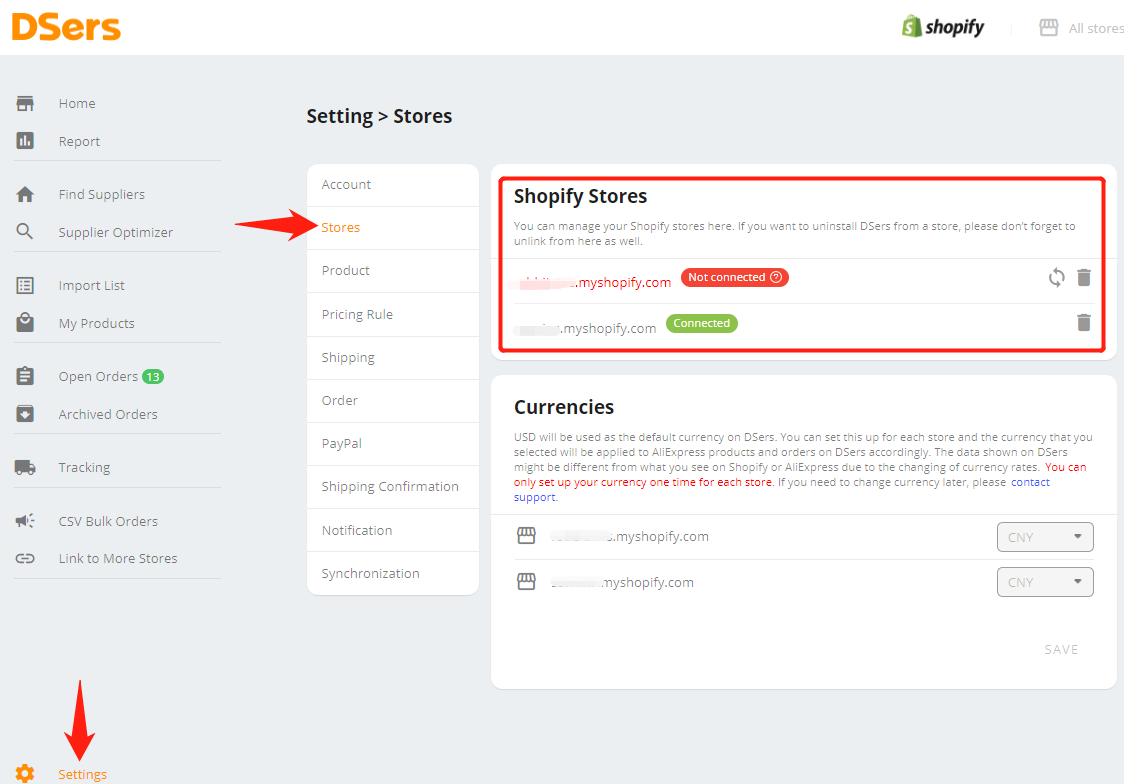 How Does This Feature Help to Improve Your Efficiency
With this feature, you will be able to successfully handle and check your products, orders, and reports from multiple stores with one click. There's no need to log in and out between different accounts.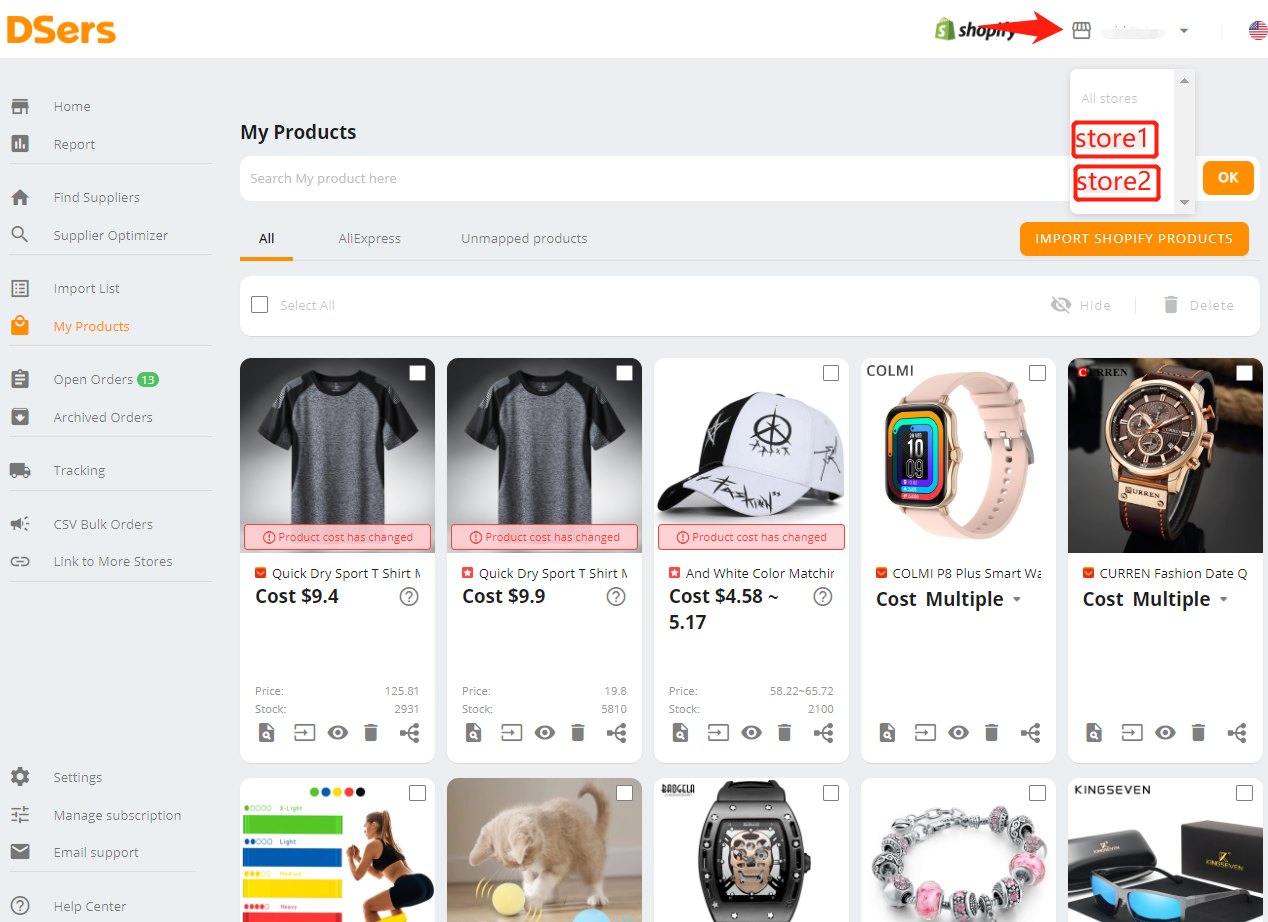 Besides, managing orders in multiple stores allows you to process orders under one list. What you need is just a few clicks.