Oberlo migration-Time Zone and Currency
The article is based on the premise that you set oberlo as 
data reference
. If you choose other options for conflict handling, there may be different situations.
Contact us
anytime if you have any questions.
Time zone and currency allow you to set up both time zone and store currency displayed in your DSers account according to your needs. With this feature, you can achieve the same effect in DSers as you can do with the corresponding feature in Oberlo after the migration.
How Does DSers Migrate Time Zone and Currency from Oberlo
Time zone and currency from your Oberlo account are migrated to DSers together with other Setting options. After migration, you will see the corresponding time zone and currency applied to your DSers account.

There is one thing you need to pay attention to about time zone. DSers is using a different time zone list from Oberlo, hence some of the options are not exactly the same. If your selected time zone option is not available in DSers, it will be replaced by the first time zone option under the same time zone.

For example, if you are using GMT+8, Shanghai in Oberlo, after migration, your time zone will be set as GMT+8, Beijing. This will not affect the showing time of your orders.
Compare Time Zone and Currency Features between Oberlo and DSers
The features are easy to find and set up in both Oberlo and DSers.
Time Zone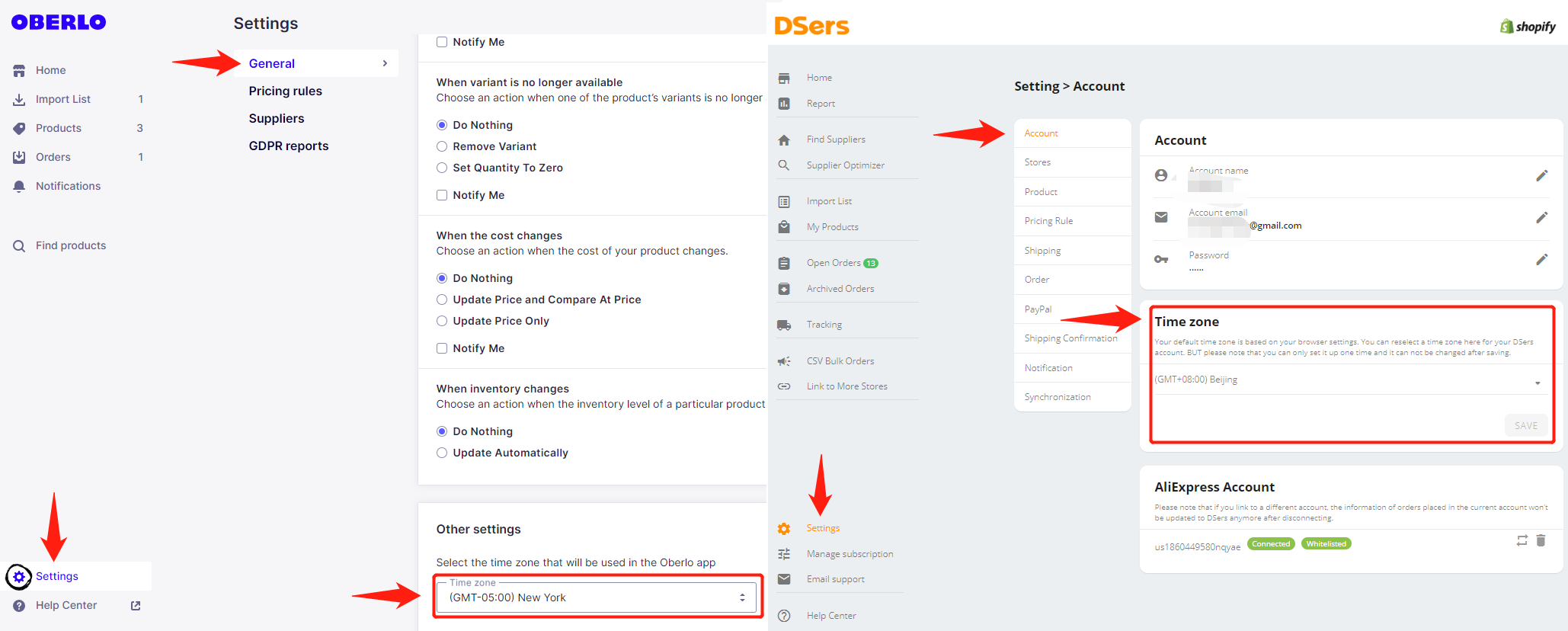 Currency

Here are some facts about the feature on the two apps you need to know once you are done with the migration.
Time Zone Options
Store Currency
More Information to Know about the Features
You can read the articles on time zone and currency to learn complete steps to activate the features.