Oberlo migration-Migration Is Processing
Once the migration starts, you will stay on the page below. DSers will migrate Settings, Orders, Products and Plan from Oberlo. What is DSers doing exactly during this period? Let's continue reading.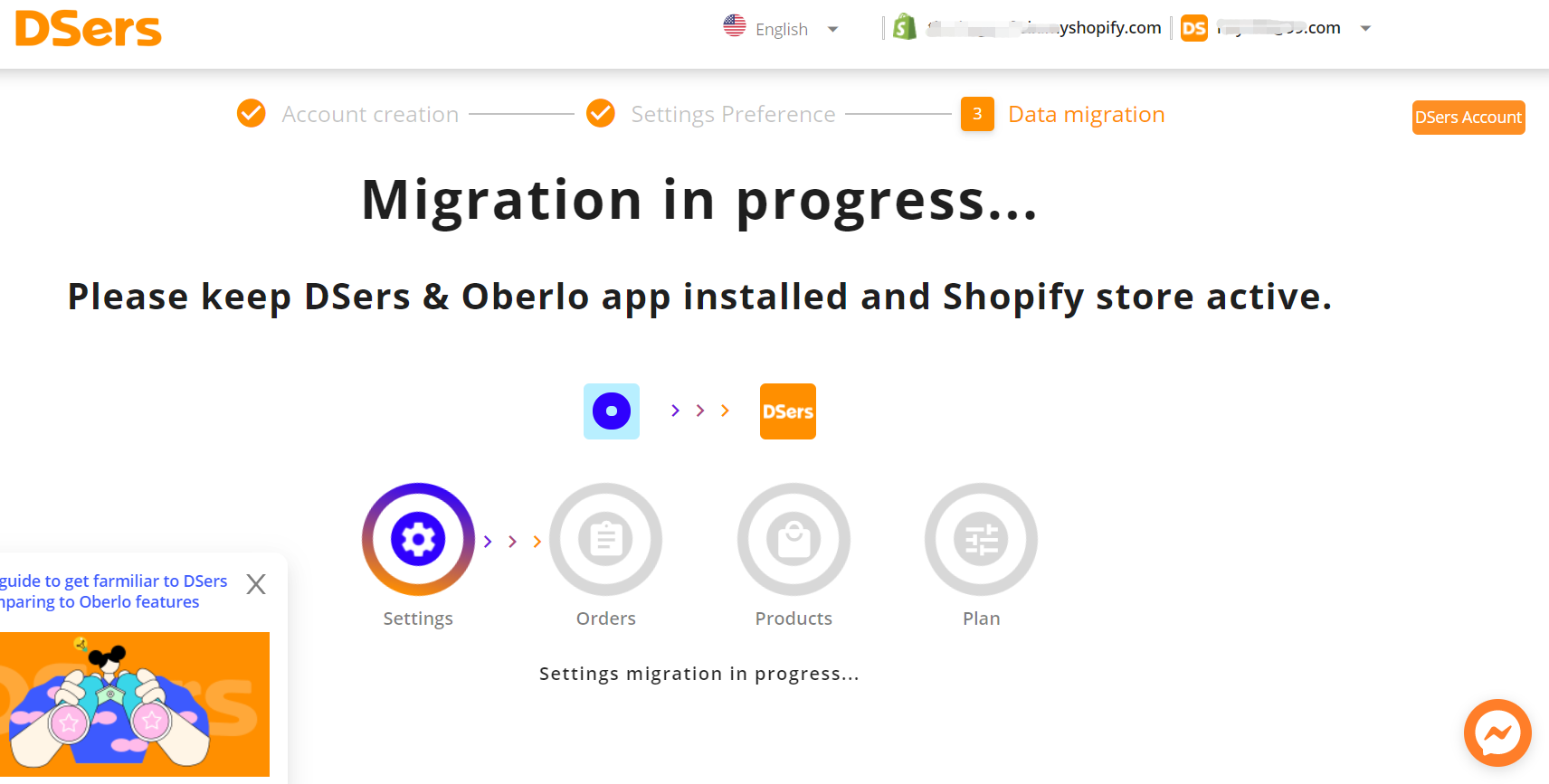 The Migration of Settings
During this stage, DSers will migrate your Oberlo Settings. As there are multiple settings under the Oberlo Settings menu, DSers will migrate them one by one. For detailed information, please refer to the blogs below:
As you can see below, the settings are very different in Oberlo and DSers.
The Migration of Orders
DSers will migrate orders from your Oberlo account created in the last 2 months.You can apply for syncing the whole order history by contacting DSers support.
As shown below, Oberlo doesn't sort orders into different groups directly, while DSes sorts orders into different tabs based on Shopify order status and AliExpress order status.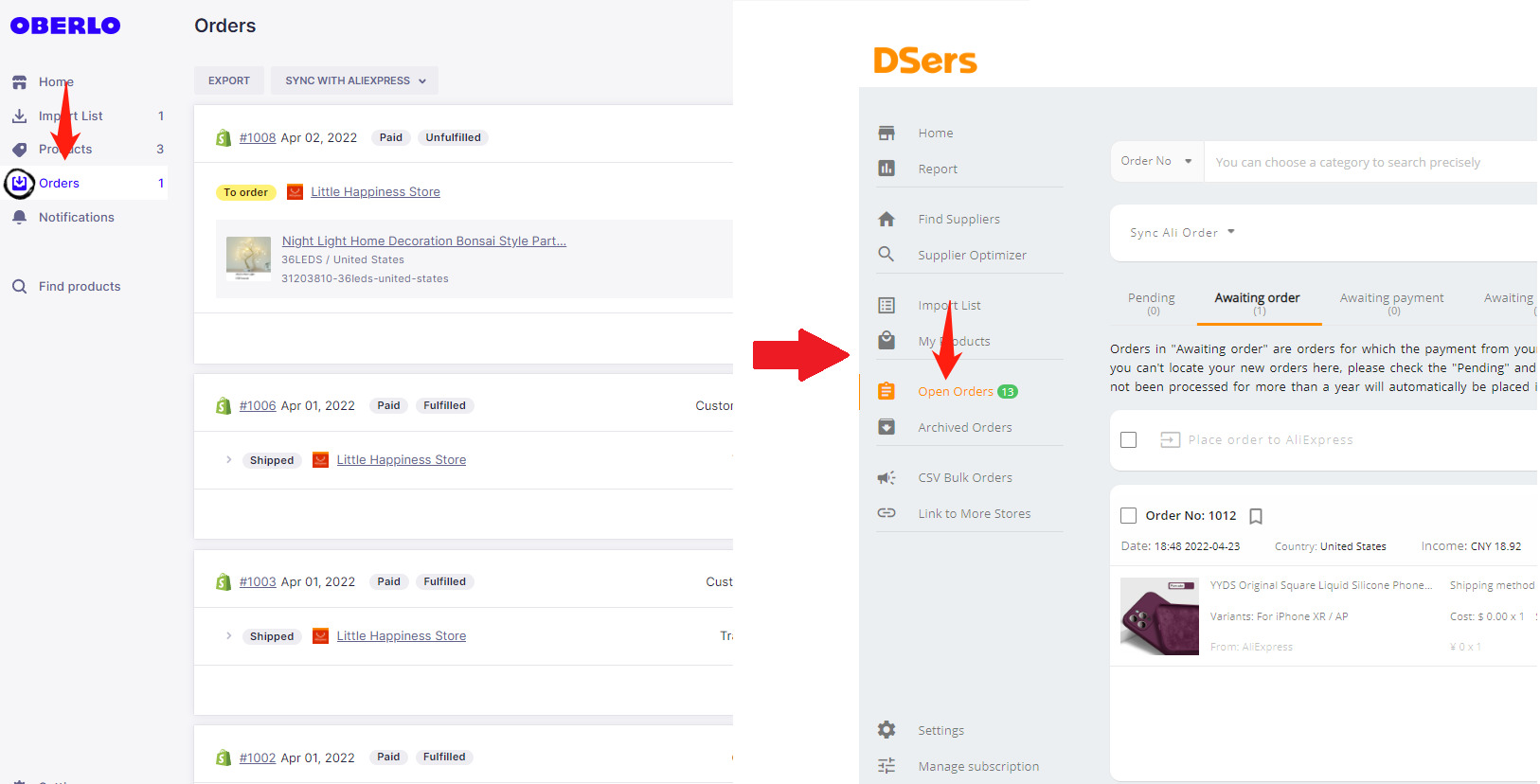 Get more information by checking the Order status introduction.
📕 NOTE: Due to the complexity of order status, DSers will put all the orders with AliExpress orders number but not yet fulfilled on Shopify into the Awaiting Payment tab on DSers as default after migration, to avoid potential loss caused by wrong order status. After you connect your AliExpress account to DSers, DSers will update orders to correct the status. Please connect the right AliExpress account to DSers otherwise the order status can not be synced from AliExpress API.
The Migration of Products
DSers will migrate both Import List and Product from Oberlo during this process. And this may take a while if your data size is big.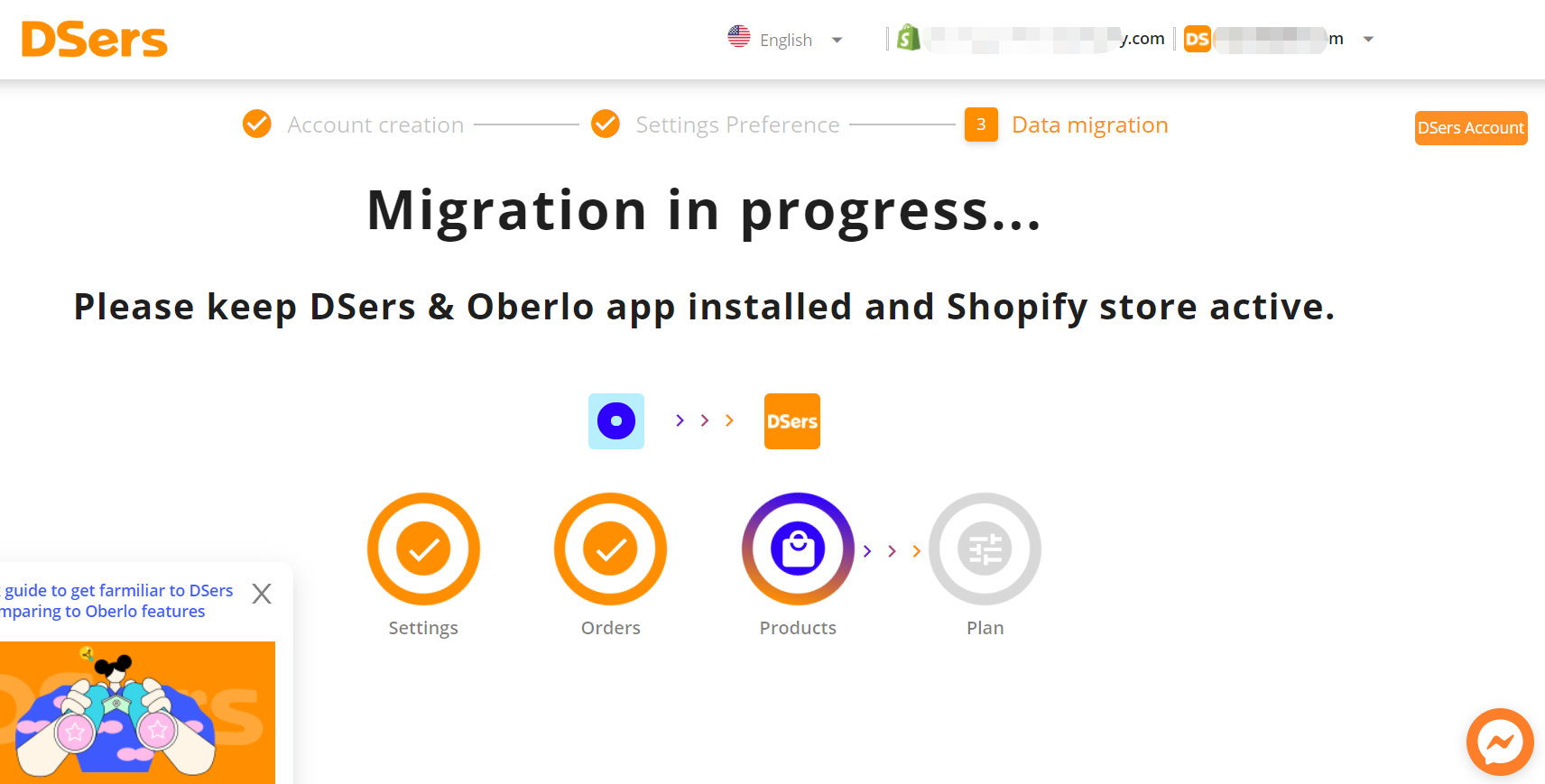 Import List
During this stage, the product data in Oberlo Import List will be migrated to DSers Import List perfectly.

Pay attention that you may find the amount of products in Import List to be different from what it shows on Oberlo due to the below reasons:

1) DSers will migrate products that are out of stock but will not migrate AliExpress products that are not found.
2) According to data reference settings, if you migrate your data to an existing DSers account, you might find both Oberlo and DSers products in the Import List. To differentiate products from the two apps, we will add tags to your products in the Import List such as From DSers or From Oberlo for you to easily filter.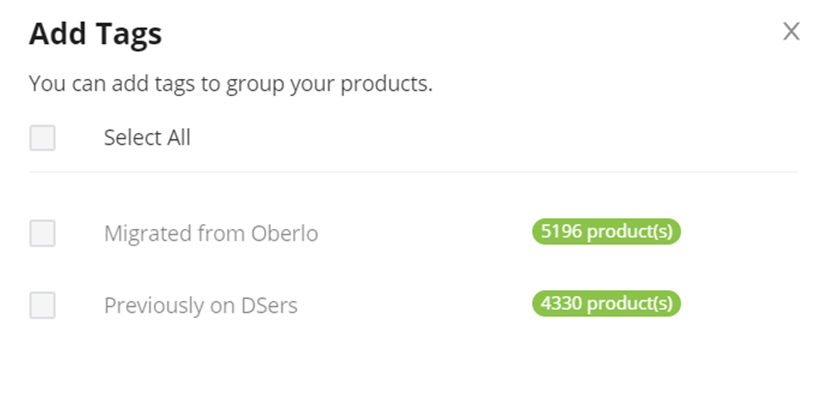 Products
The migration of the data on Oberlo Products menu will also be done in this stage.  The product data, including variant mapping and alternate suppliers, will be migrated to DSers together with the Shopify store products.


Please note that your variant mapping in DSers will be set to Standard mapping by default. You can change to another mapping method based on your need.

You may also find that part of the products are not mapped after migration. This is caused by the fact that AliExpress products are put offline or not found.  You are able to filter out this kind of product by clicking the Unmapped Products tab.
The Migration of Plan
During the migration of the Plan, DSers will create a plan corresponding to your current Oberlo subscription.  
Oberlo Pro plan is not public anymore,  but if you're using the Pro plan already, you will be migrated as a DSers Pro user.
Once the migration is done, you will use the Custom Basic or Basic plan by default in DSers. To continue using advanced features and amount of data usage in the Oberlo Boss/Pro plan, and enjoy extra DSers Advanced/Pro features, you need to activate the DSers Advanced/Pro plan manually after migration.
For a detailed introduction of differences between Oberlo and DSers plans, please refer to compare plans.
After the migration of Plan, you will be logged into the DSers dashboard.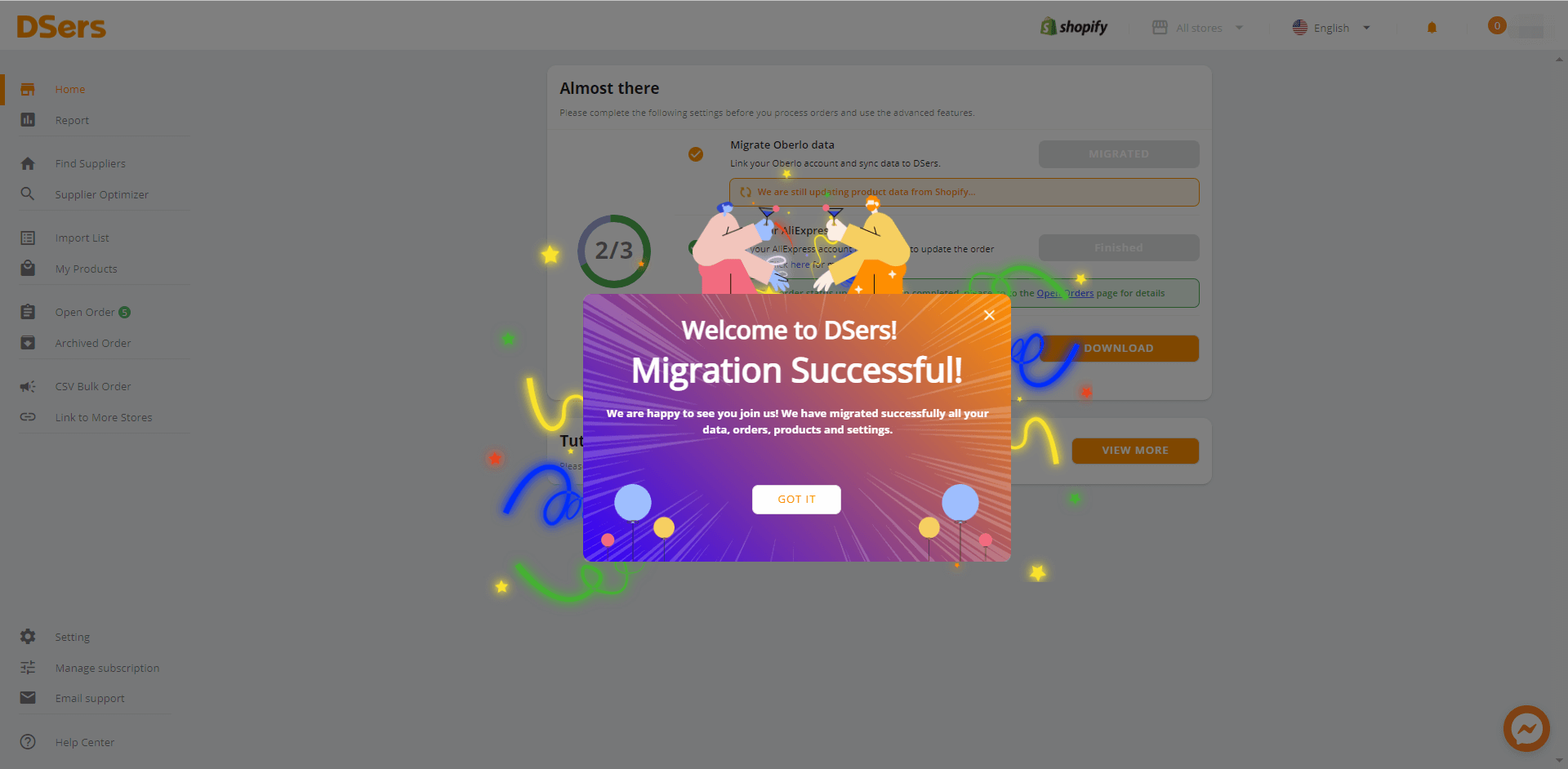 Congratulations! You have successfully migrated from Oberlo to DSers.
"What if I encountered an unexpected situation?"
Closed the migration page accidentally? Don't worry. The migration process will not be interrupted, and it will continue in the background.

But, to avoid migration failure, please make sure that you DON'T remove or uninstall DSers from your Shopify account during the migration process.
Don't worry. We summarized the possible accidents during the migration and the solutions.