Oberlo migration-Queue for Processing
Finally, we are about to start migration!  Before clicking the START MIGRATION button, please consider carefully when is the most proper time to start since the process may take anything from a few minutes to hours according to your data size. DSers lets you choose between starting migration immediately or making an appointment based on your schedule.
Start Migration Now
If you are OK to start migration immediately, you can click the START MIGRATION button directly. Normally, the migration will start right away after clicking the button.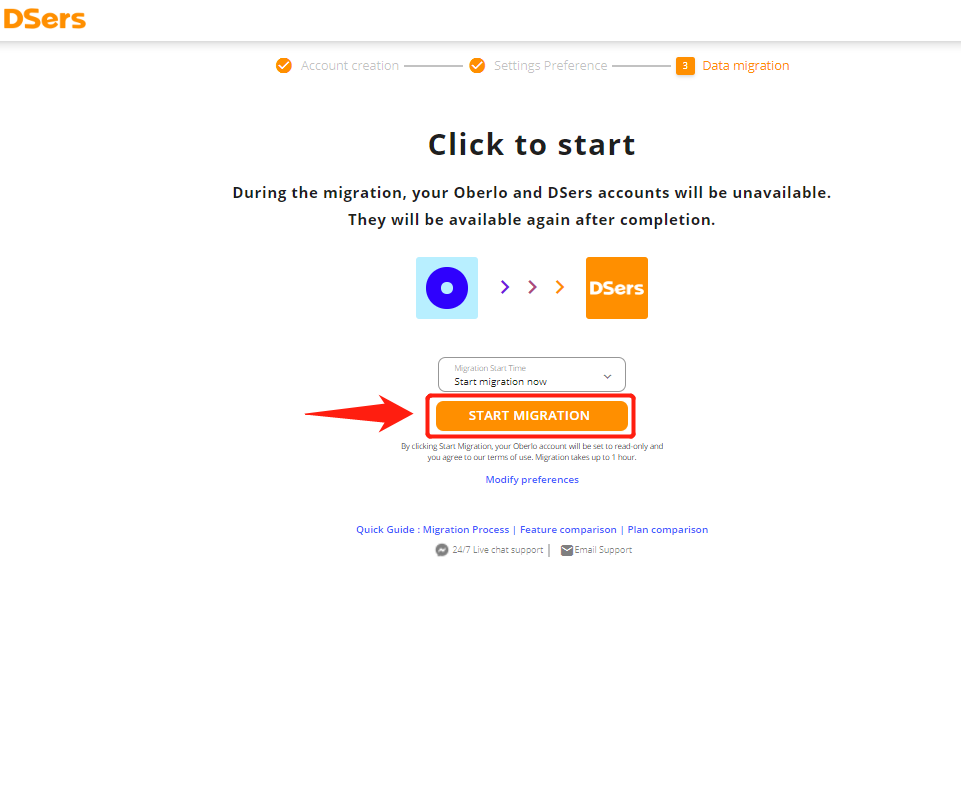 If the server load is too high, there is a chance that you will need to wait for a while on this page as below.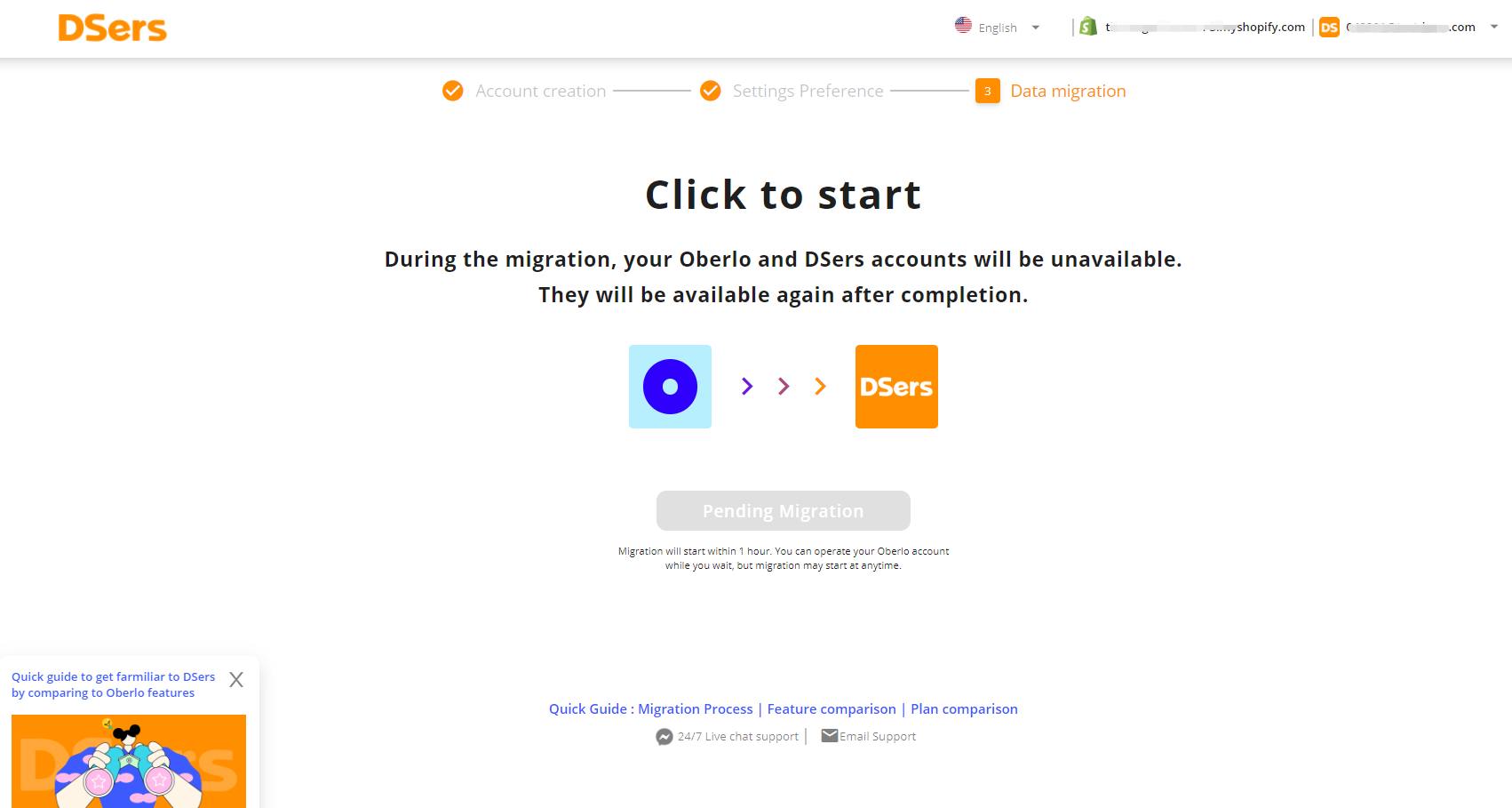 You may ask how long will I need to wait to push forward? You're in the waiting line because there are a lot of merchants, just like you, who are migrating from Oberlo to DSers. System will adjust the server load to control the waiting time as short as possible. DSers team will monitor your migration status 24/7 and reach out to you if there is an unexpected situation happening to your account.
While waiting, you can go to Oberlo and manage your business as usual, but the migration may start at any minute, and it might interrupt your actions in Oberlo. So it's recommended not to operate in your Oberlo account after getting in the waiting line.
We recommend you to read through our migration blogs to get more information.
Make a Migration Appointment
If you'd like to start migration at a particular time, you can click on Migration Start Time which is set to Start migration now as default.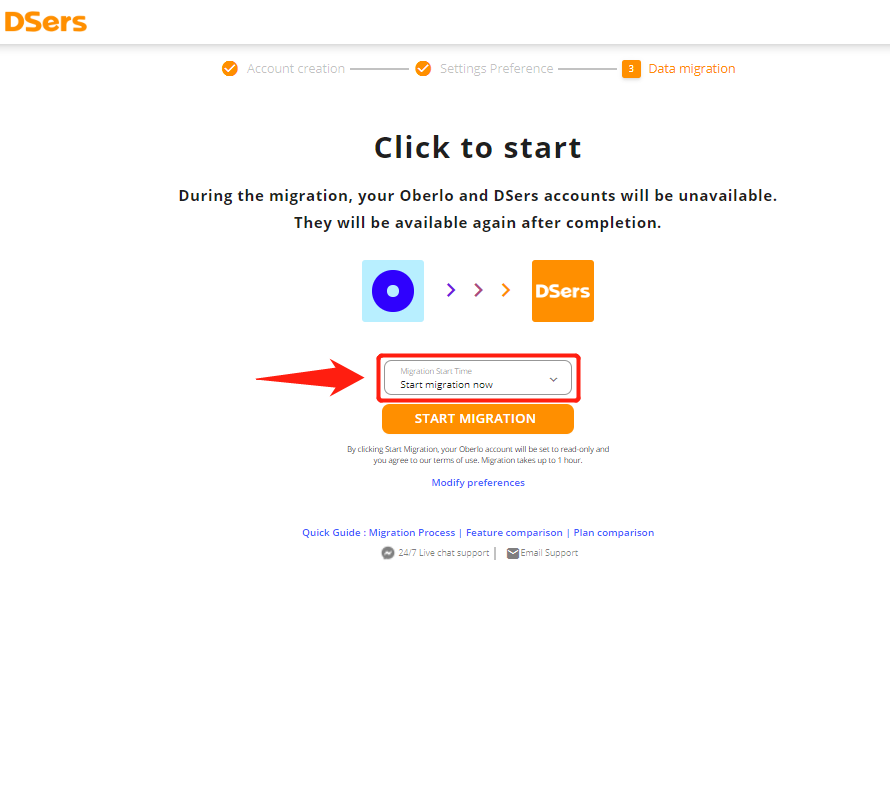 In the drop-down list, you can choose your desired time zone and migration time slot. The time zone selected by default is based on your browser settings.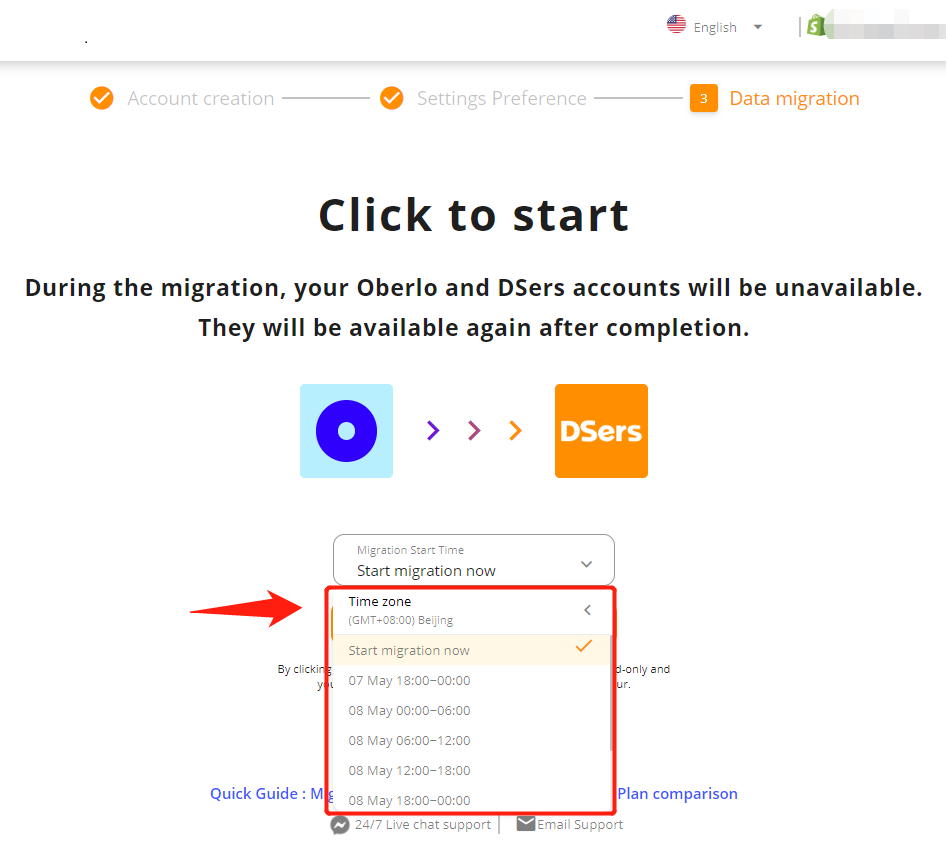 Then click on CONFIRM TIME SETTING, and you will see the following page.
If your DSers account is created during the migration process,  you can simply wait on this page until the migration starts.
If you hold a DSers account before migration, you can go to DSers to operate normally by clicking on Access to DSers.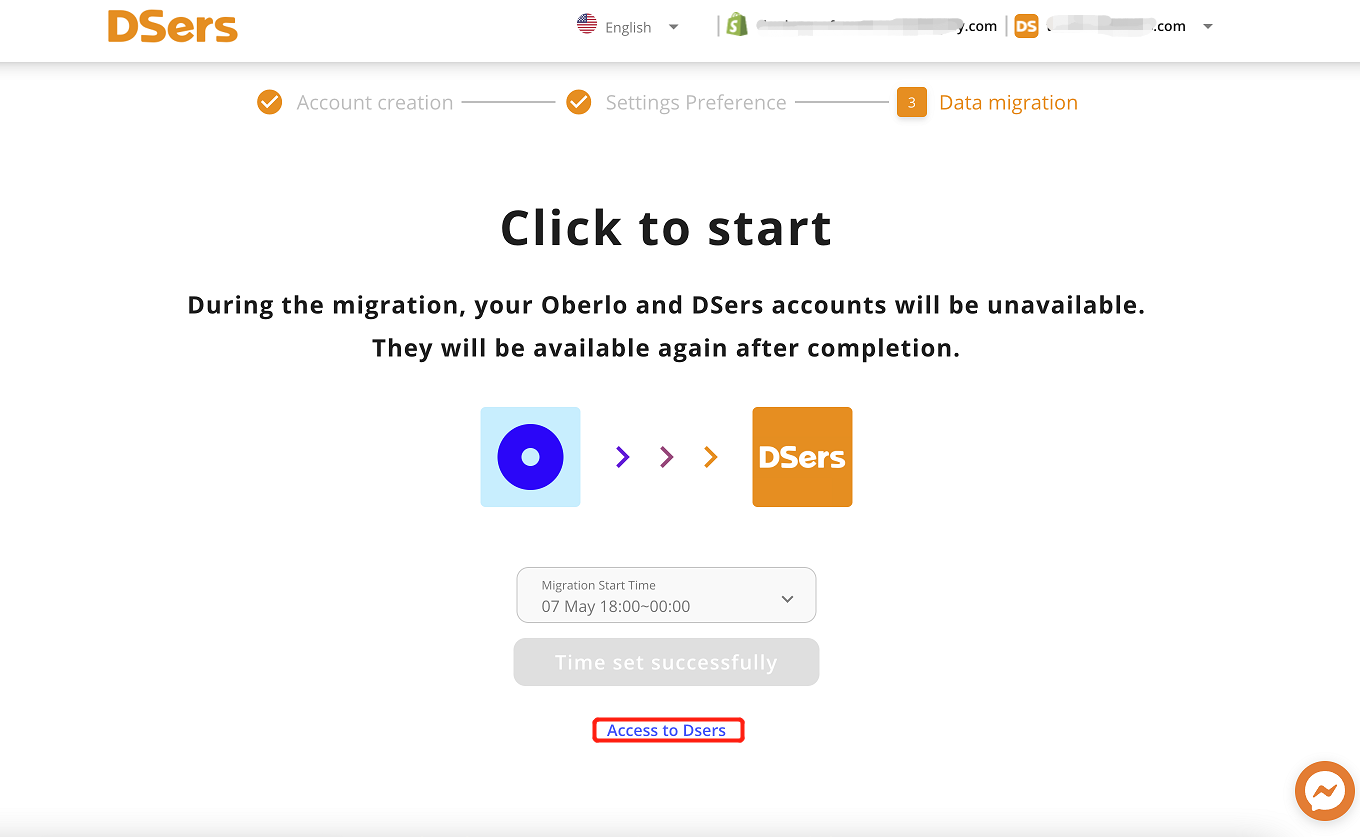 DSers will arrange your migration starting time during the period you set up and it will START no later than this period.
You may also wonder what happens in the backend when the migration is in progress. Check this article to learn more.