Pay an order on AliExpress
After you successfully used DSers to place an order to AliExpress, the next step is to pay for the order on AliExpress.
In the following guide, we will not only show you how to pay the order but also show you what will happen after the payment.
Make the payment
Go to Open Orders – Awaiting Payment.
In the Awaiting payment tab, it will show you the order you successfully placed to AliExpress but haven't paid yet.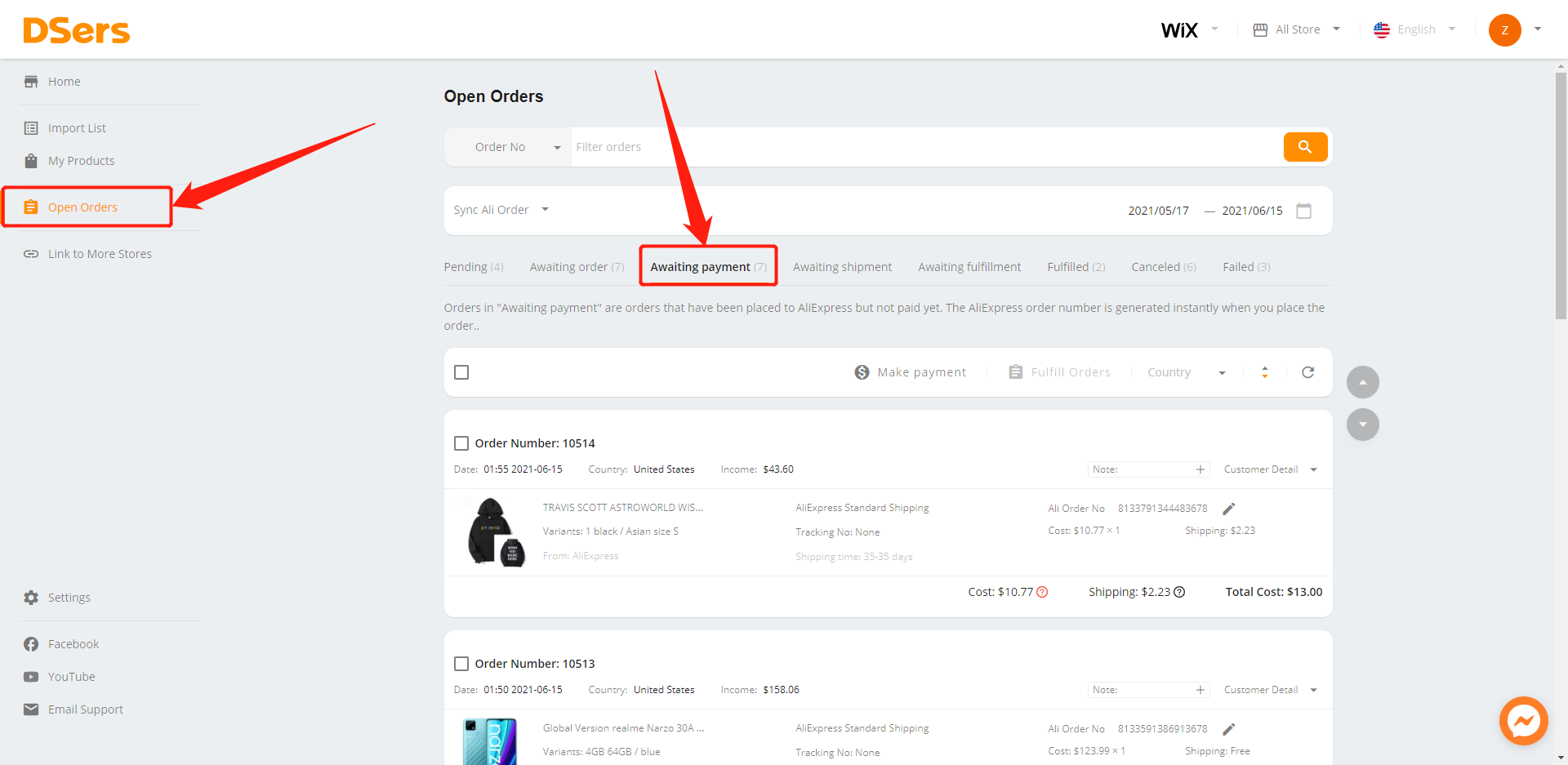 You can check the AliExpress order number like the picture shows so you can pay the right order you want on AliExpress.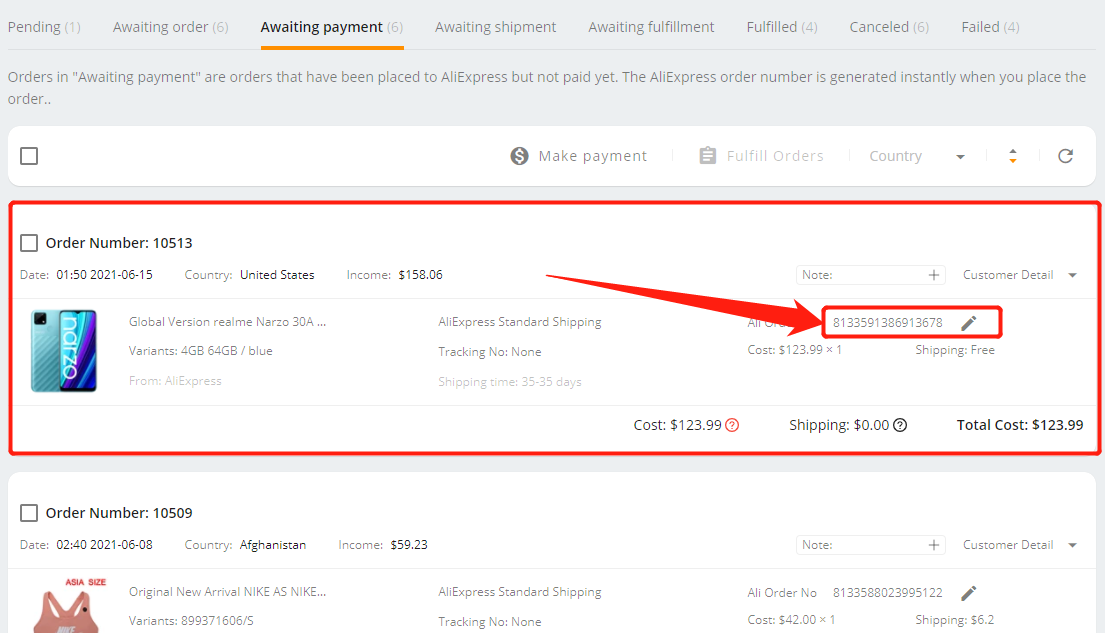 Select the order you want to pay and click Make payment, then it will direct you to the AliExpress website.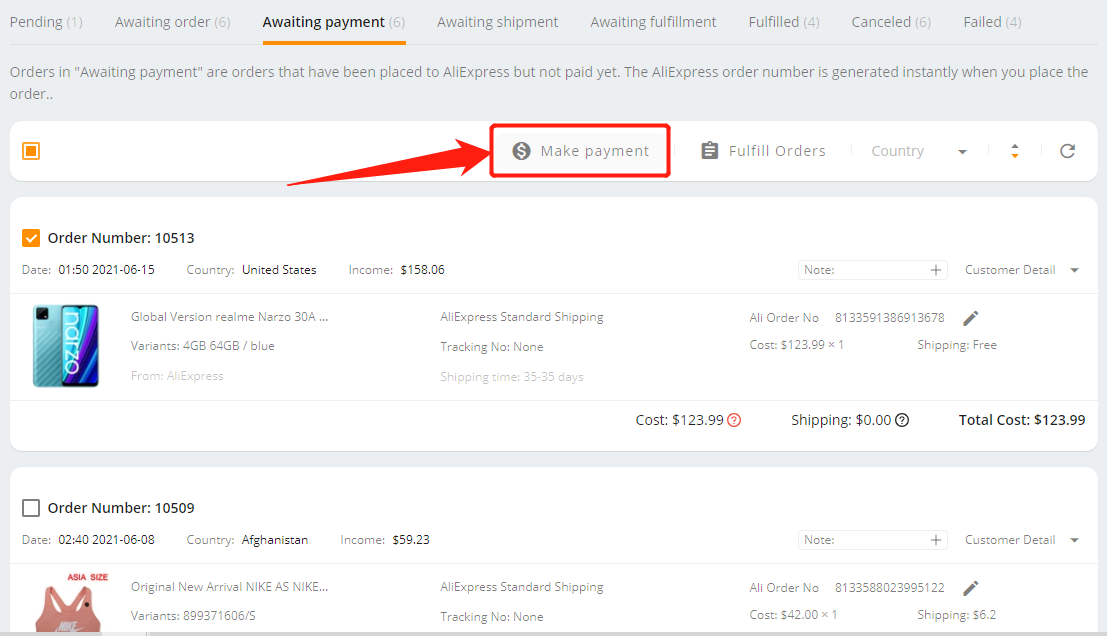 On AliExpress Orders page, go to Awaiting payment page and select the order you want to pay.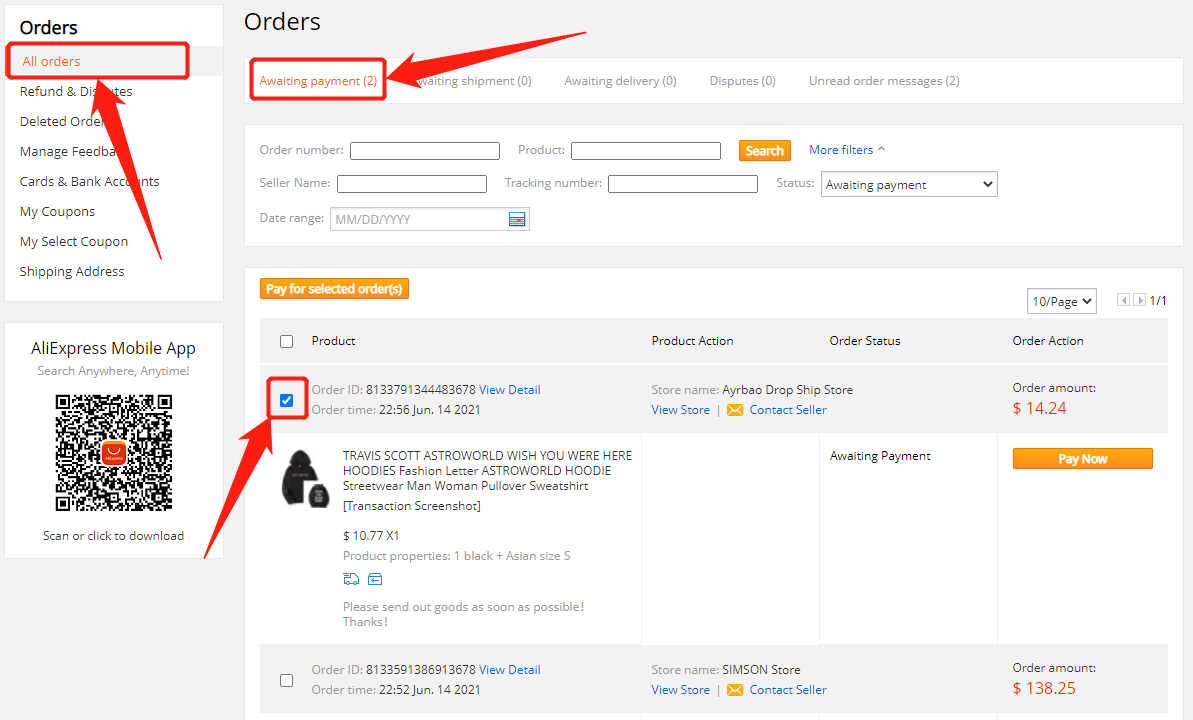 Click on the Pay for selected order(s) or Pay Now button.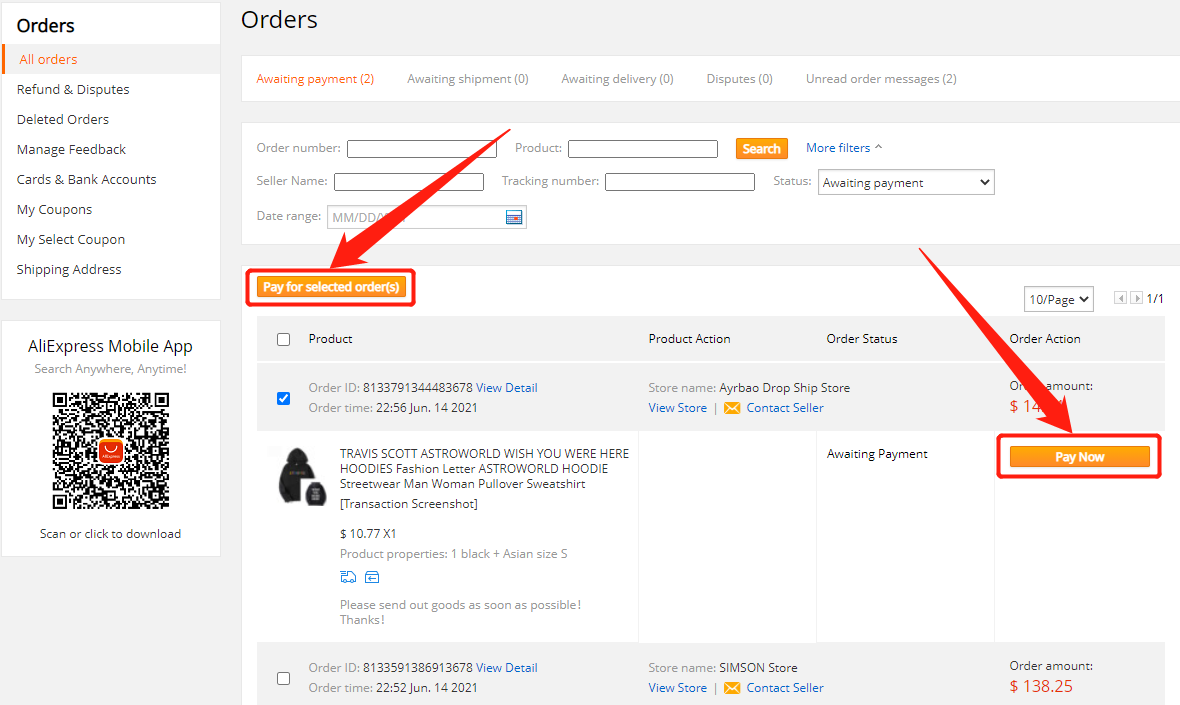 A window will pop up and you can choose the Payment method and complete your payment there.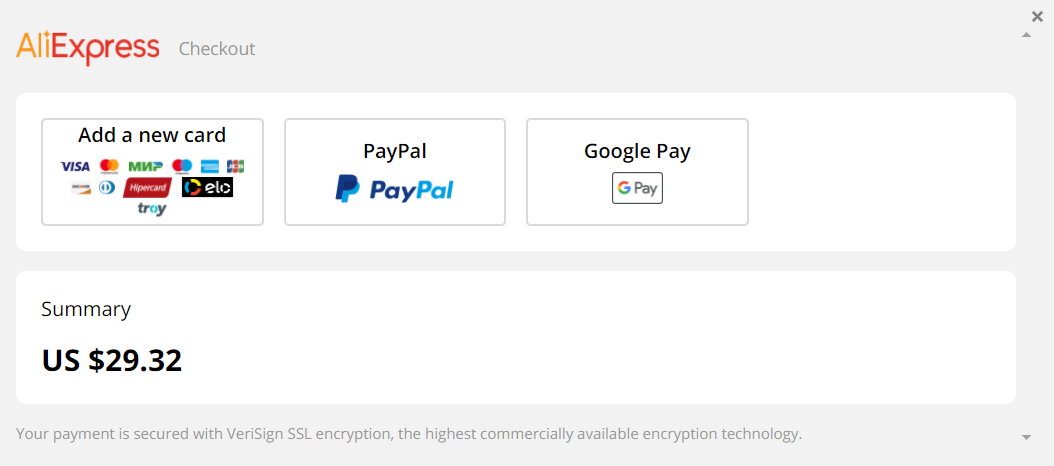 After the payment
Once you made your payment, you are DONE.
DSers will take care of the rest.
After your payment, DSers will automatically move the order to Open Orders – Awaiting shipment. (Note: the status may take some time to change, don't worry about it.)
When your supplier sends out the package, the tracking number will be generated. DSers will automatically update the order and move the order to Fulfilled tab with the tracking number.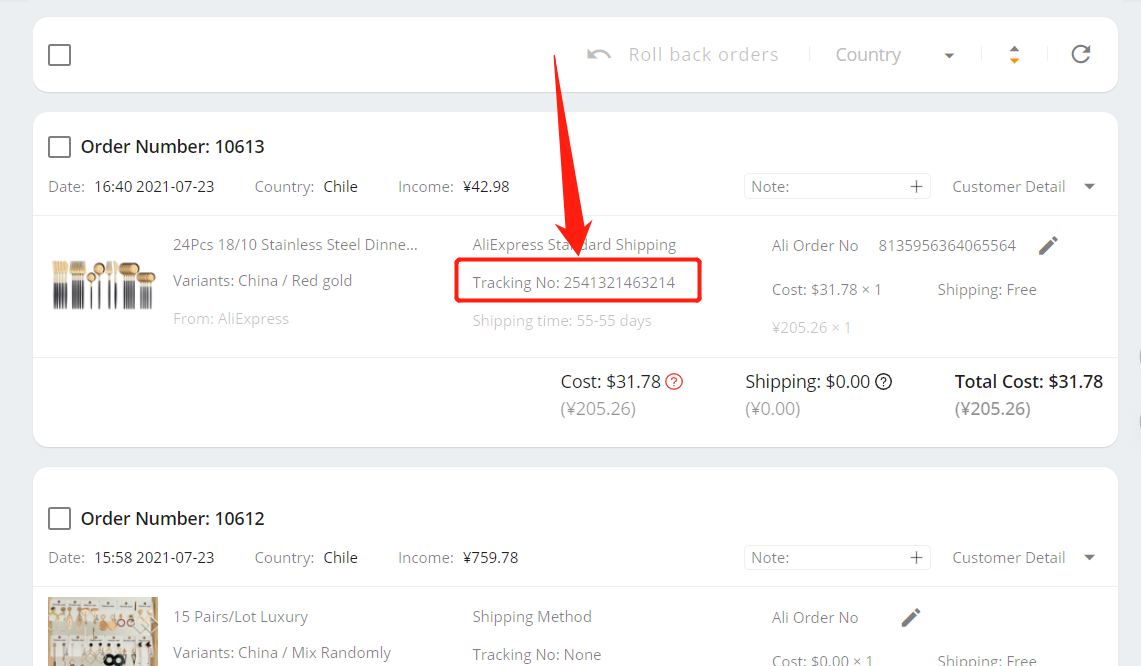 It is at this time that DSers will automatically trigger Wix to send an email to your customers with the tracking number.
DSers will also automatically mark the order as Fulfilled on Wix.

You can also view the tracking number in the Order details on Wix like below.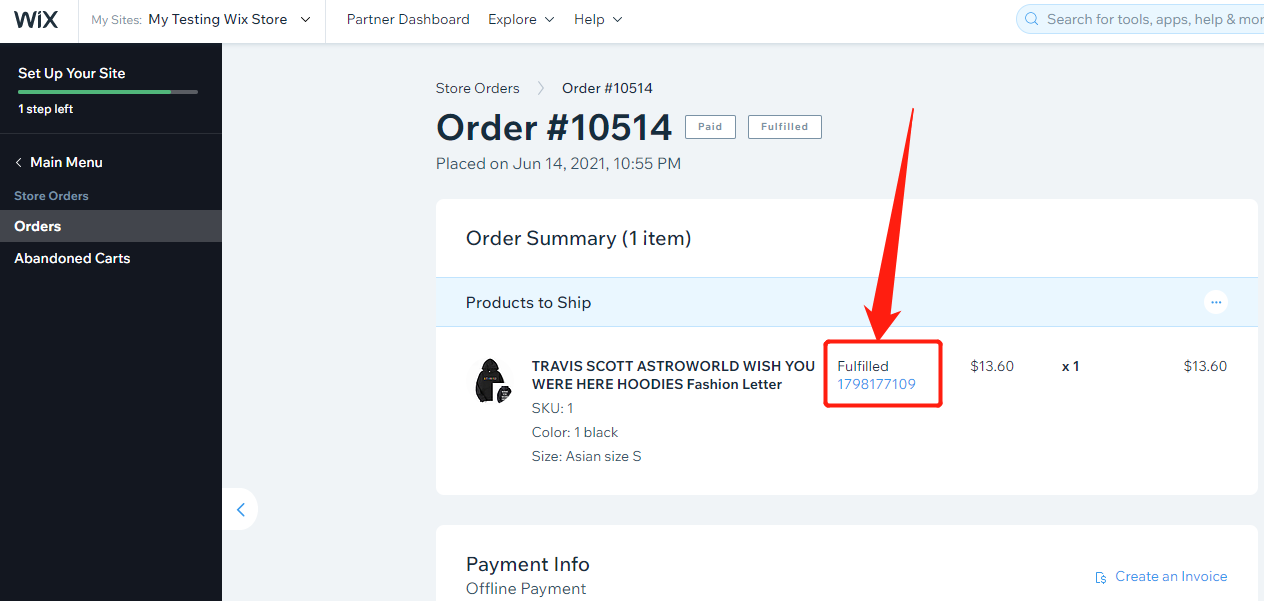 Now you know how to pay an order on AliExpress and understand how DSers will automate the order process after the payment.