Pay multiple orders on AliExpress
With DSers you can not only place multiple orders at once, but also pay for all your orders awaiting payment on AliExpress with one payment!
Let's see how you can do it!
Pay for orders in bulk
Go to DSers – Open Orders – Awaiting Payment.
In the Awaiting payment tab, it will show you the order you successfully placed to AliExpress but haven't paid yet.

You can see the orders to pay with their AliExpress order numbers.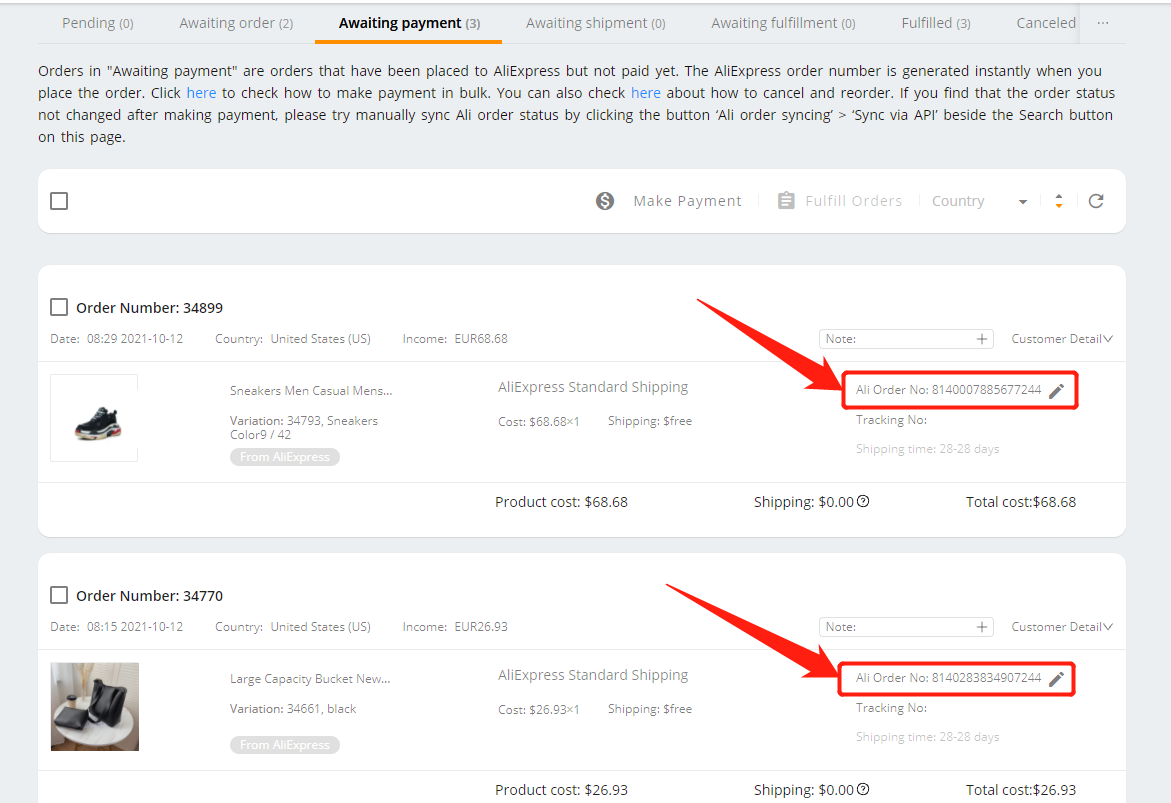 Select the orders you want to pay and click the Make Payment button to be redirected to AliExpress Orders page.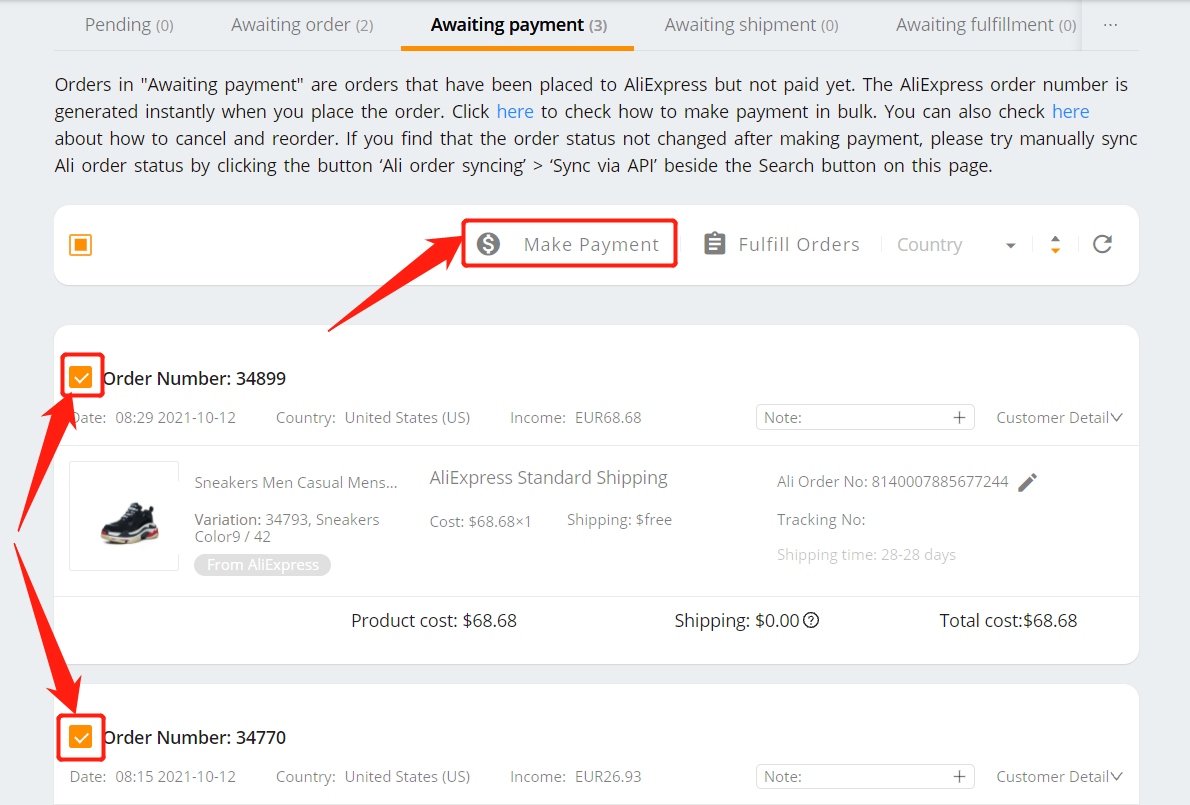 On AliExpress Orders page, go to Awaiting payment page and select all the orders you want to pay.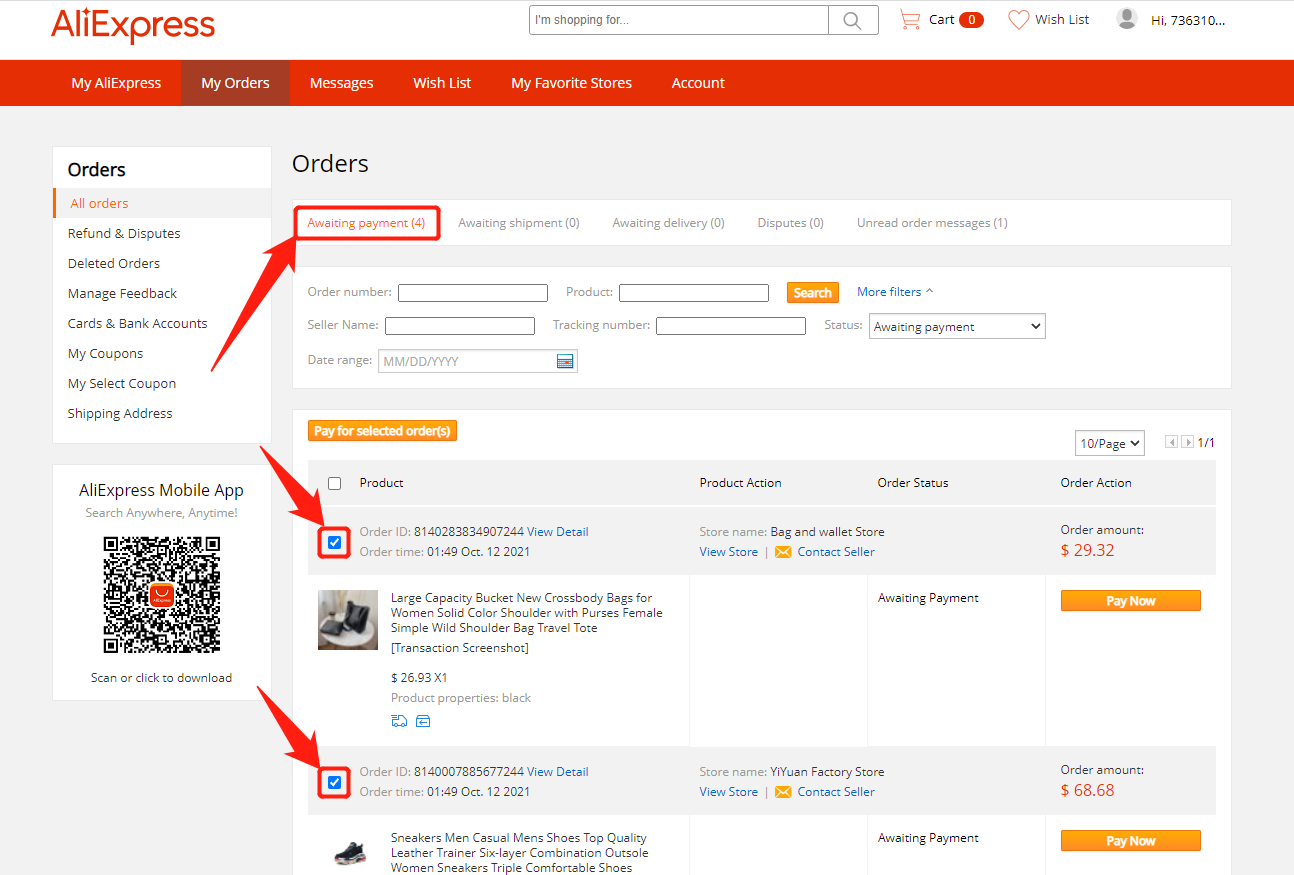 Click on the Pay for selected order(s) button.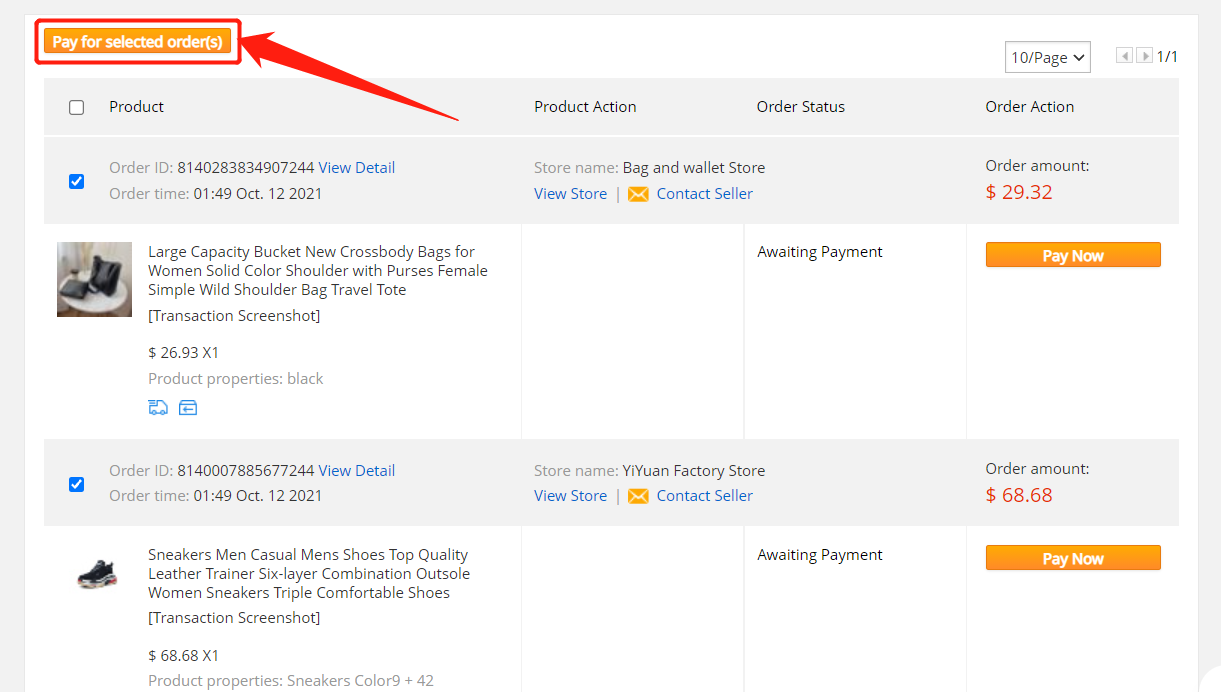 A window will pop up and you can choose the Payment method and complete your payment there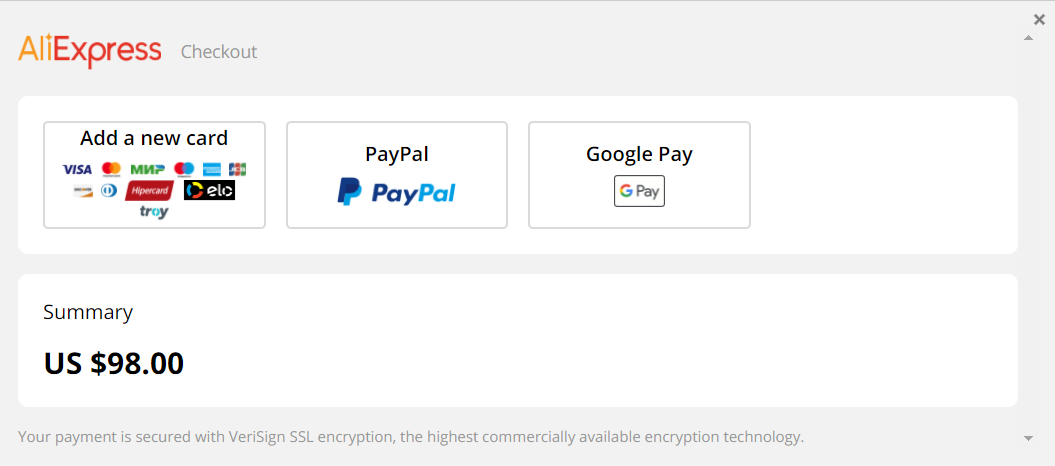 All these orders will only count as 1 payment for you!
📕 NOTE: Due to the limitation of the AliExpress system, up to 30 orders can be paid at once.
After the payment
The orders will then move to Awaiting Shipment tab automatically on DSers after a while.
After they are shipped, DSers will automatically move the orders to the Fulfilled tab with the tracking numbers.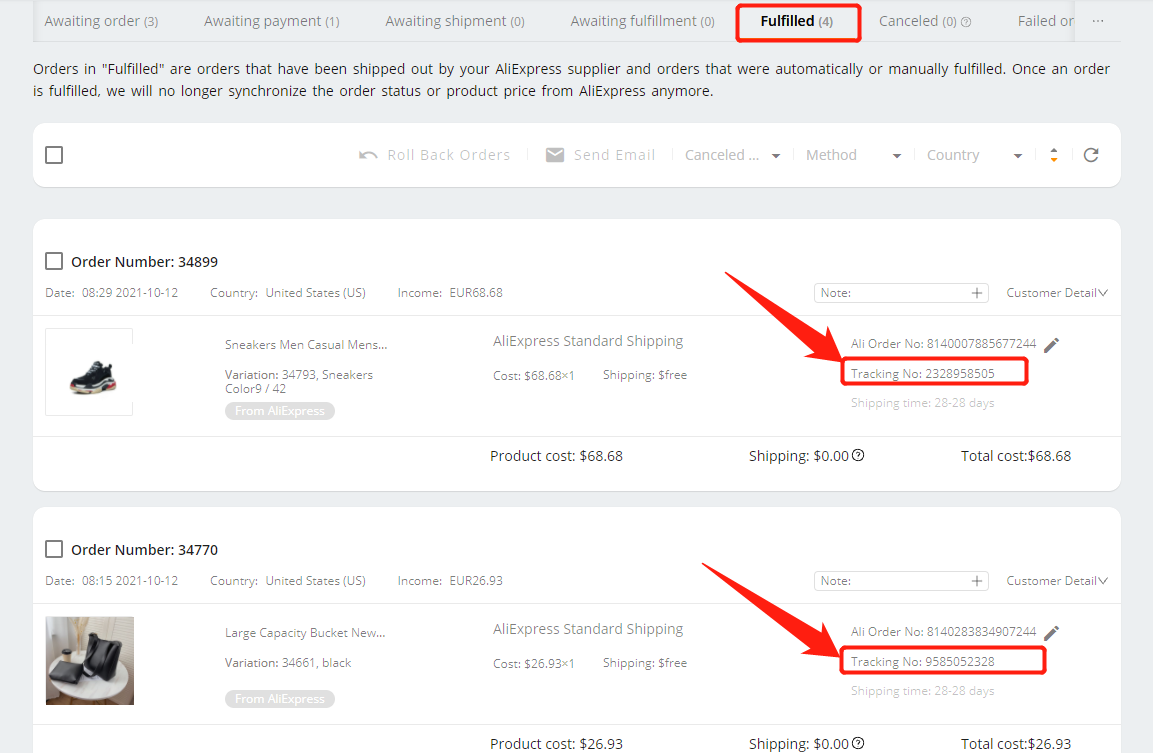 DSers will also automatically synchronize the data to your store so the orders will be marked as Completed with the tracking numbers on WooCommerce.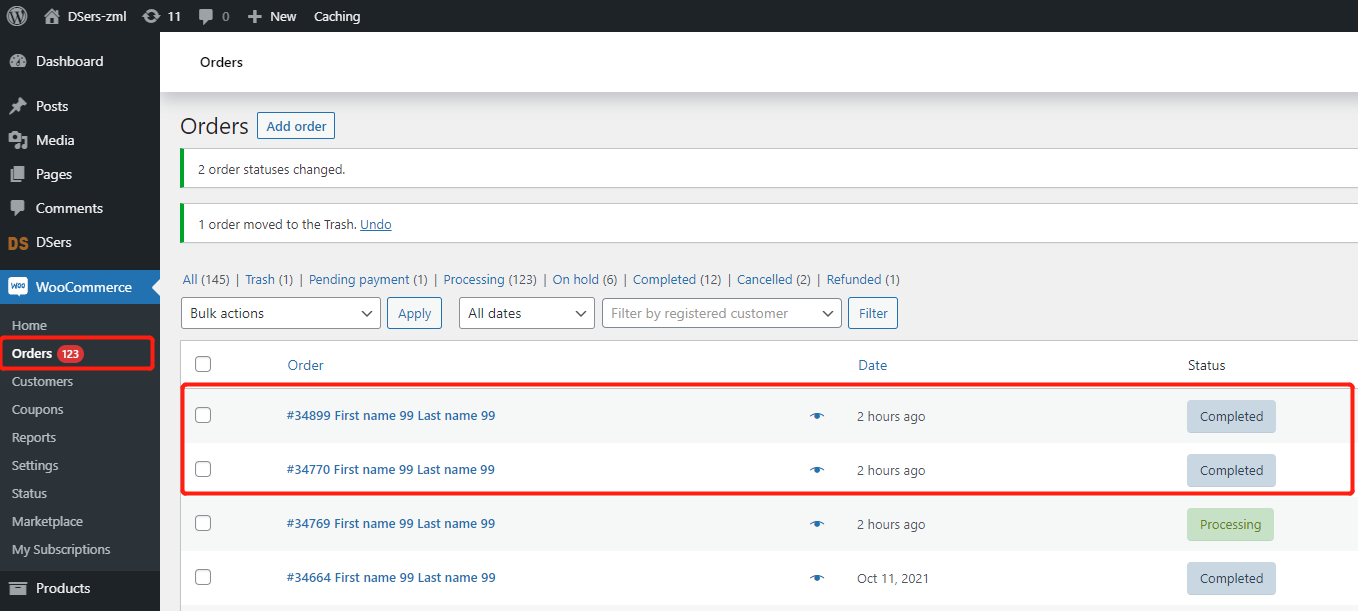 If you check the details of each order, you can see the tracking number has been updated under the Shipment Tracking.

Now you know how to pay multiple orders on AliExpress and how DSers will automate the orders process after the payment.
Enjoy the efficiency that DSers has brought to you!