Place an order from Wix to AliExpress
DSers can help our users to place orders on AliExpress efficiently. Once you set up everything properly, it will only take you a few clicks to place an order to AliExpress.
Check out the guide below for that:
Placing an order to AliExpress
DSers will automatically synchronize the order you receive on Wix.
Go to Open Orders – Awaiting order. The order you need to place to AliExpress will be in the Awaiting order tab after you received them on your store.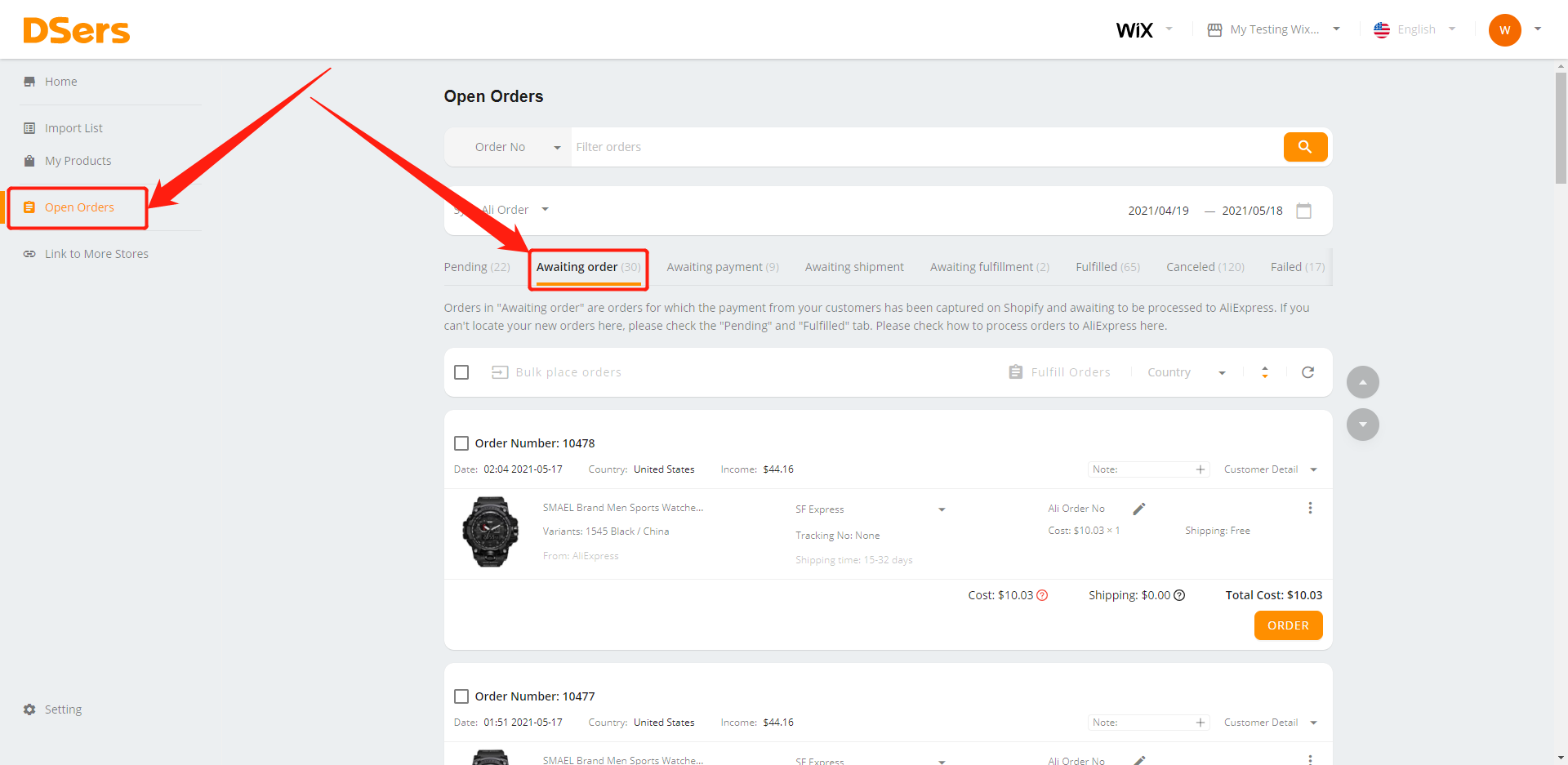 Click the Order button.

It will open a page where you can double check the order shipping setting.

At this step, you can change the shipping method as you wish.
Click Confirm after you make sure the Shipping method is the one you want.

Once the order is processed, you will see a notification on above.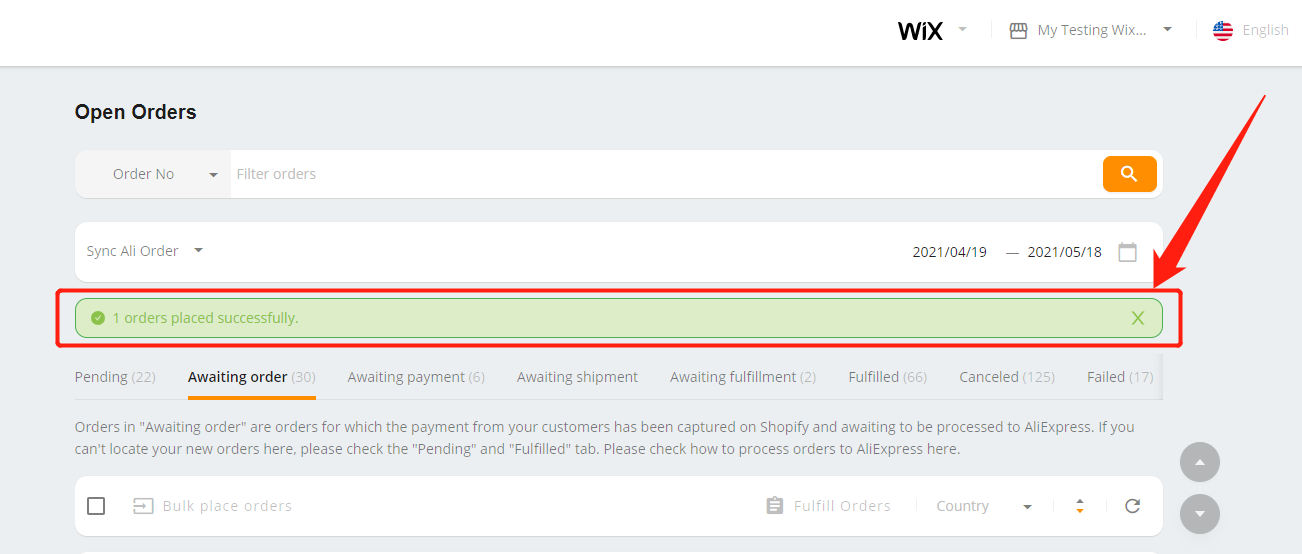 You can go to the Awaiting payment tab to find the order you just placed and see that the Ali Order Number has been generated.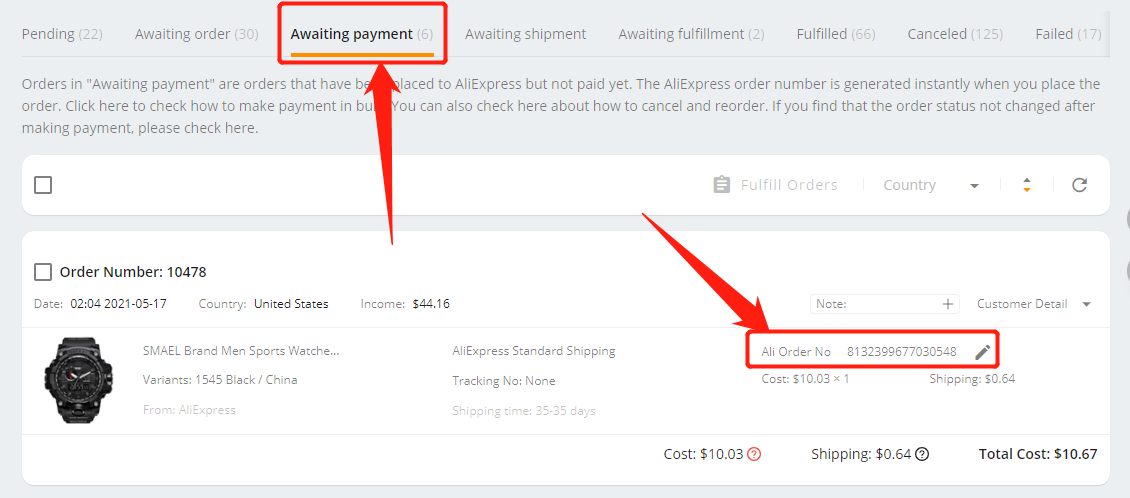 You can click the Make payment button above, and it will take you to AliExpress where you can pay for the order.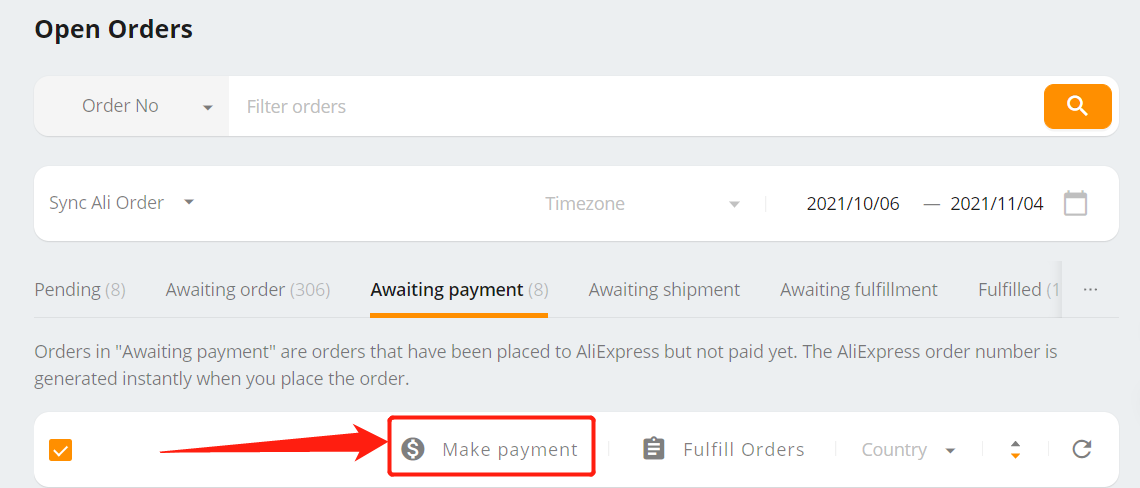 The order will be in AliExpress – All orders page waiting for you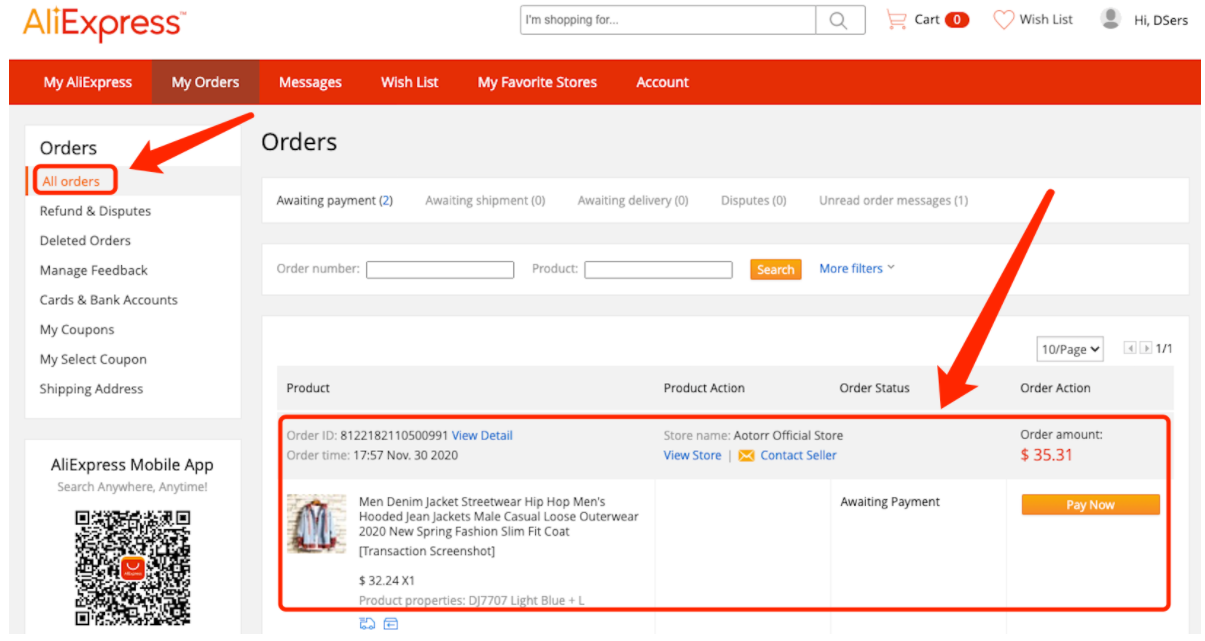 Now you know how to place an order from your store to AliExpress within a few clicks.