Place multiple orders from WooCommerce to AliExpress
Placing 100+ orders in minutes! This is the feature that DSers is most proud of and can save you a lot of time! Unlike other dropshipping tools that require you to place orders one by one, you can place all your orders at once!
It is very easy to achieve that, read below to learn how to do it!
Placing orders to AliExpress in bulk
DSers will automatically synchronize the orders you receive on WooCommerce.
Go to Open Orders – Awaiting order. The orders you need to place to AliExpress will be in the Awaiting order tab after you received them on your store.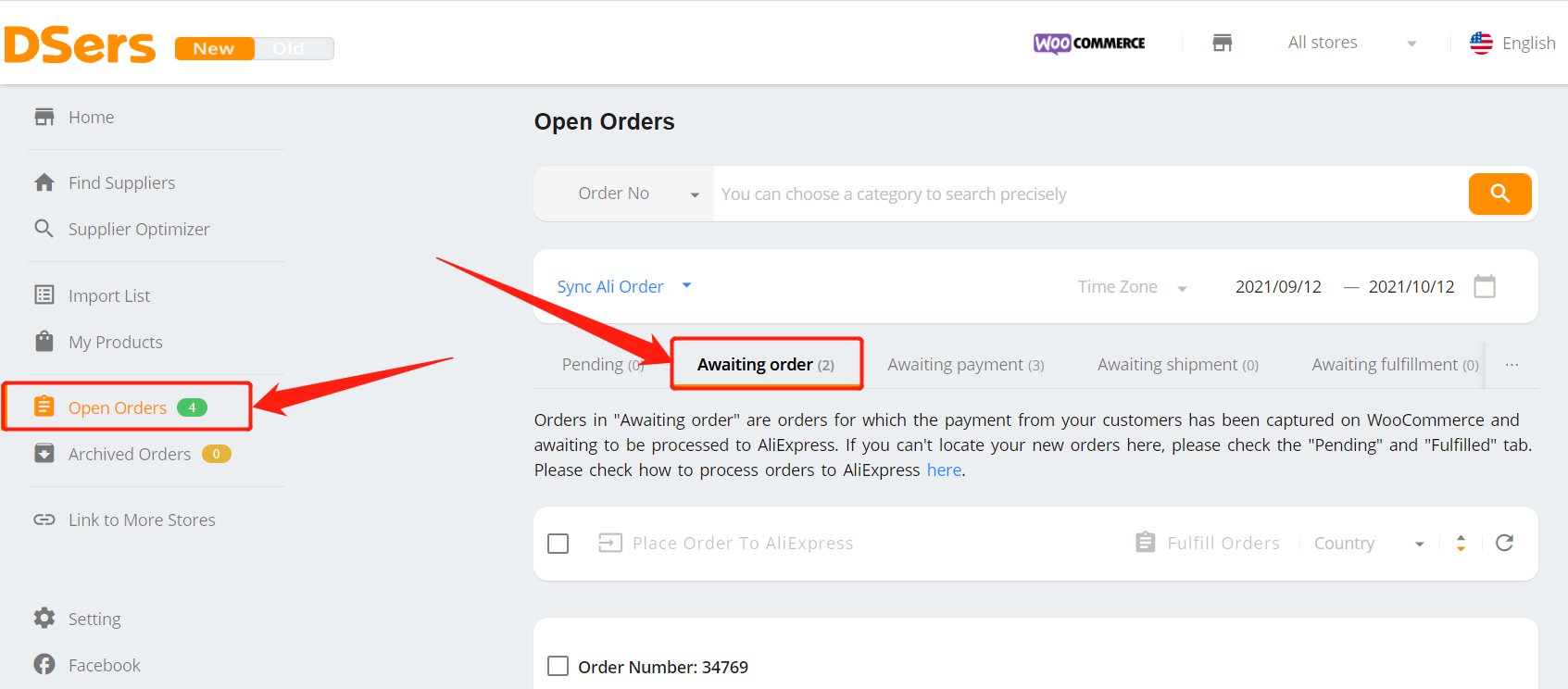 Select all the orders to place by checking the box. Then, click the button of Place order to AliExpress.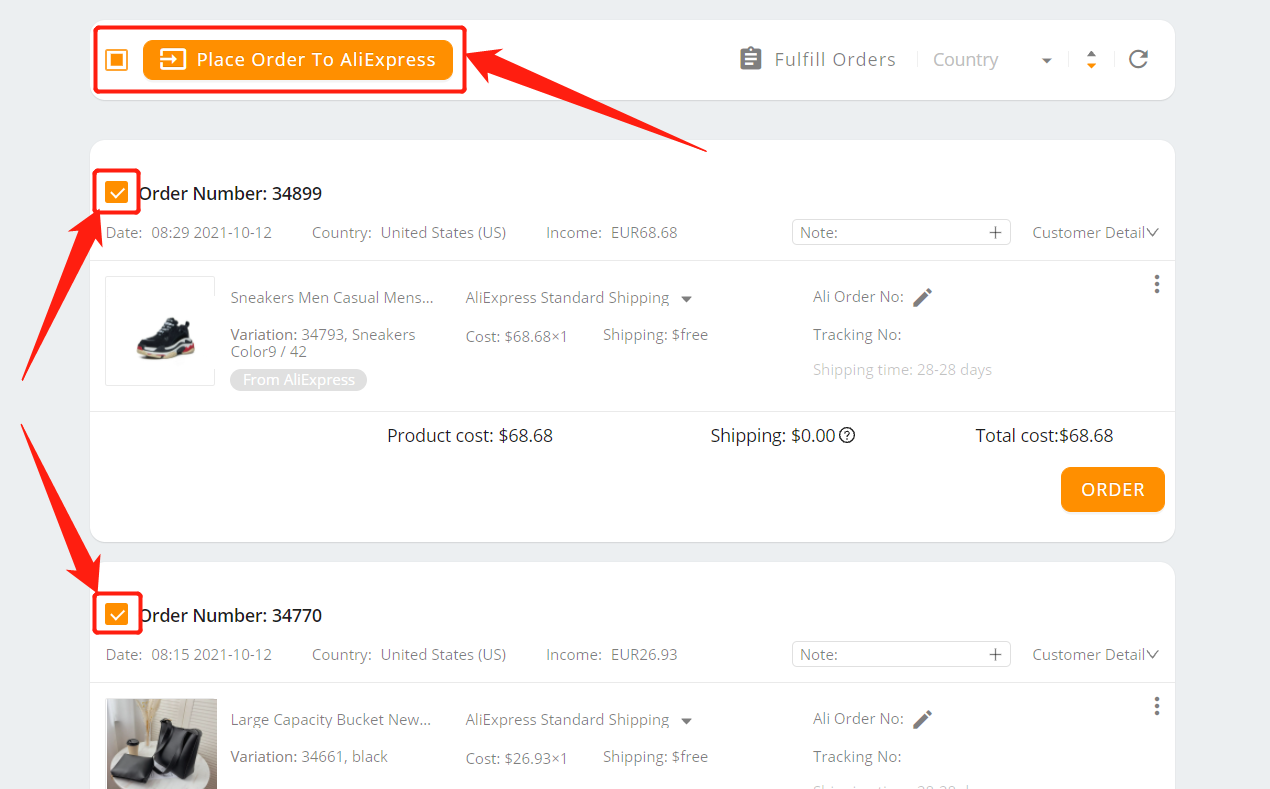 A pop-up window will appear for you to review all your orders. You can check the selected Shipping Method and change them if you want.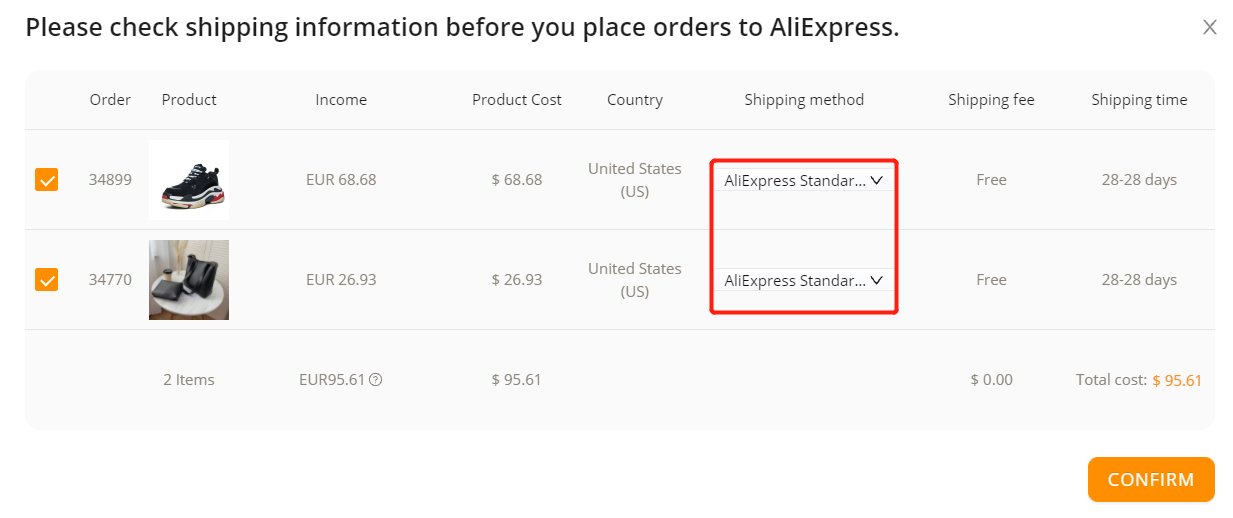 Click on the Confirm button at the bottom of the window.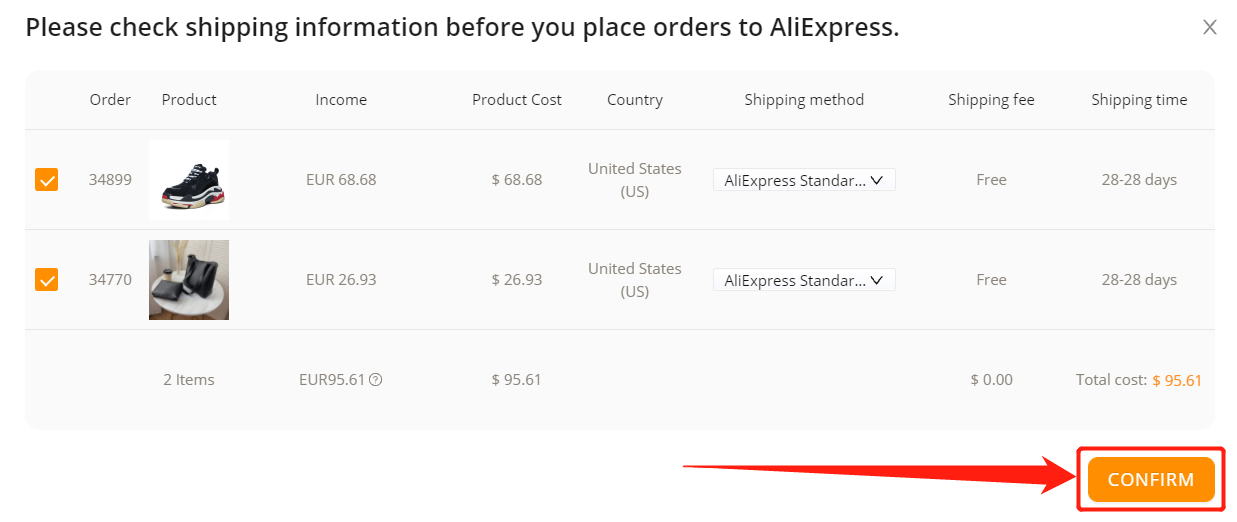 Once the orders are processed, you will see a notification on above

You can go to the Awaiting payment tab to find the orders you just placed and see that the Ali Order Numbers have been generated.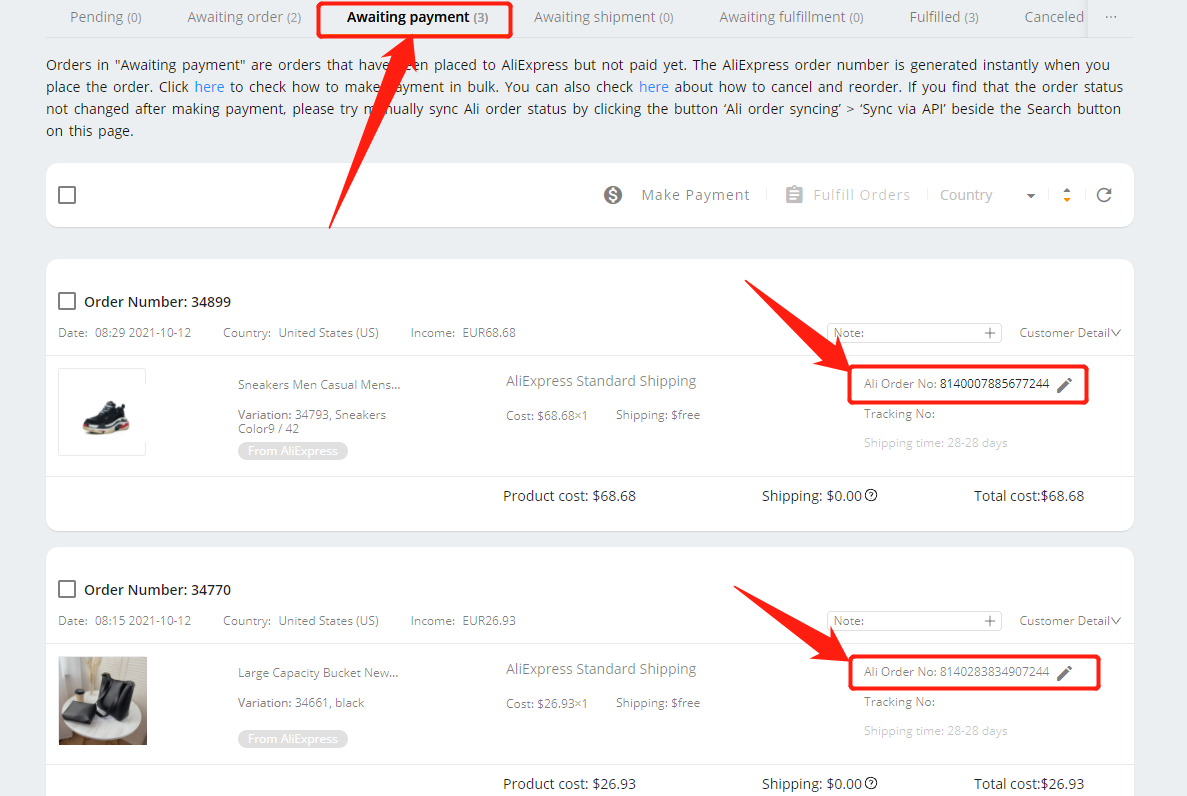 Now you have successfully placed multiple orders to AliExpress.
Imagine the time and troubles that DSers will save for you when you are dealing with hundreds even thousands of orders!
Enjoy dropshipping with DSers!