Send tracking number manually
In case you want to send the tracking number manually because you deliver the order by yourself, please read the guide below:
Send tracking number manually
You must install the Shipment Tracking extension first before sending tracking number manually.
Go to WooCommerce – Orders and click on the order you want to manually send the tracking number.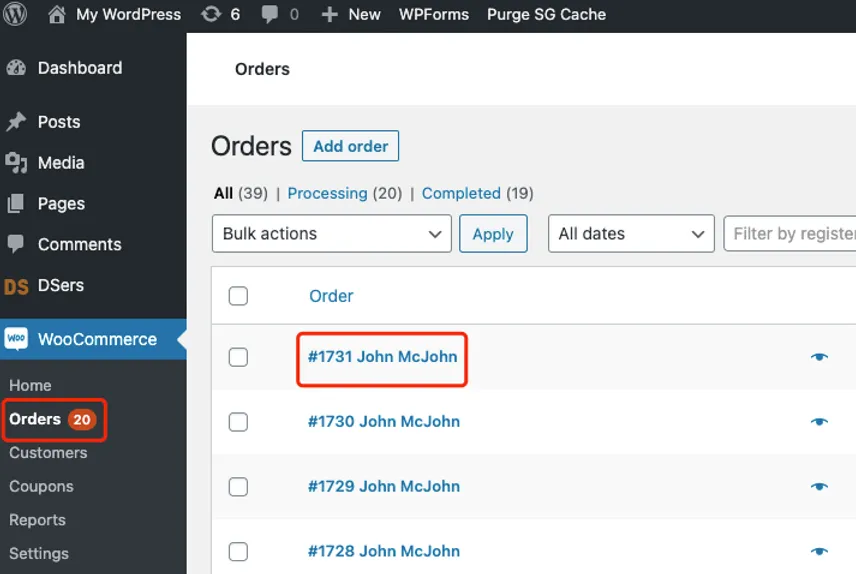 On the Edit order page, you can Add Tacking Number from Shipment Tracking.

Select your Shipping Service Providerand enter the Tracking number.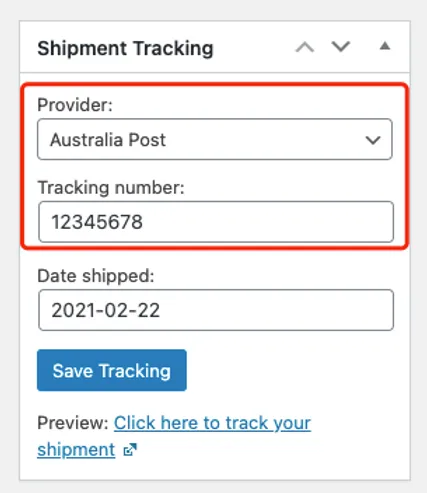 Click on Save Tracking.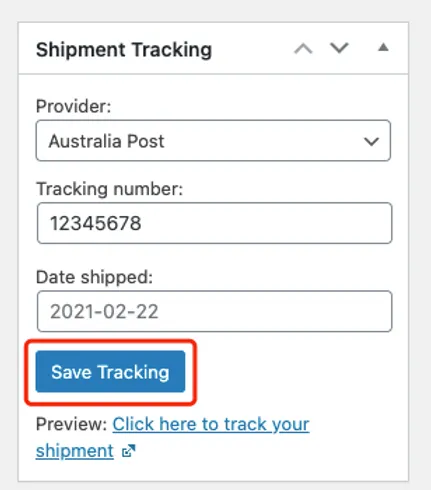 Then, find Order actions.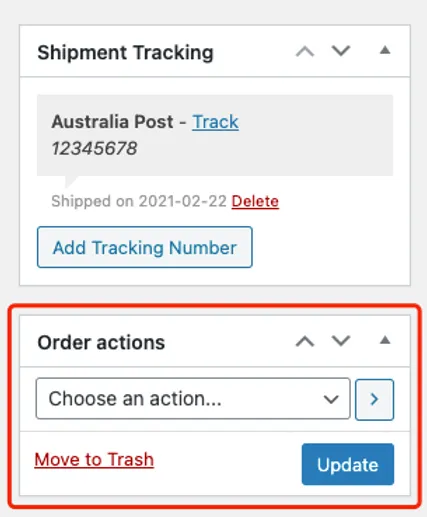 Select Email invoice / order details to customer.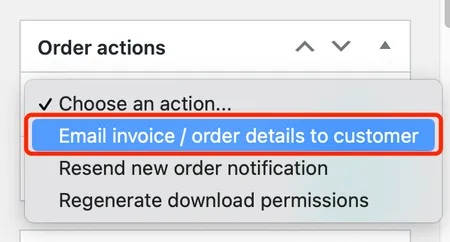 Click on Update.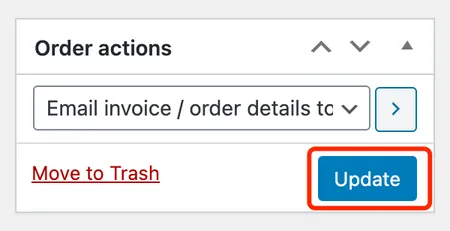 The email with the tracking number you just entered will be sent to your customer.