Set shipping method for specific product
We understand there are times that you want to deal with specific products differently.
Therefore, the following guide will show you how to set up default shipping method based on different products.
Shipping For Specific Product
Go to DSers – Setting – Shipping and find Add Global shipping method based on product at the bottom.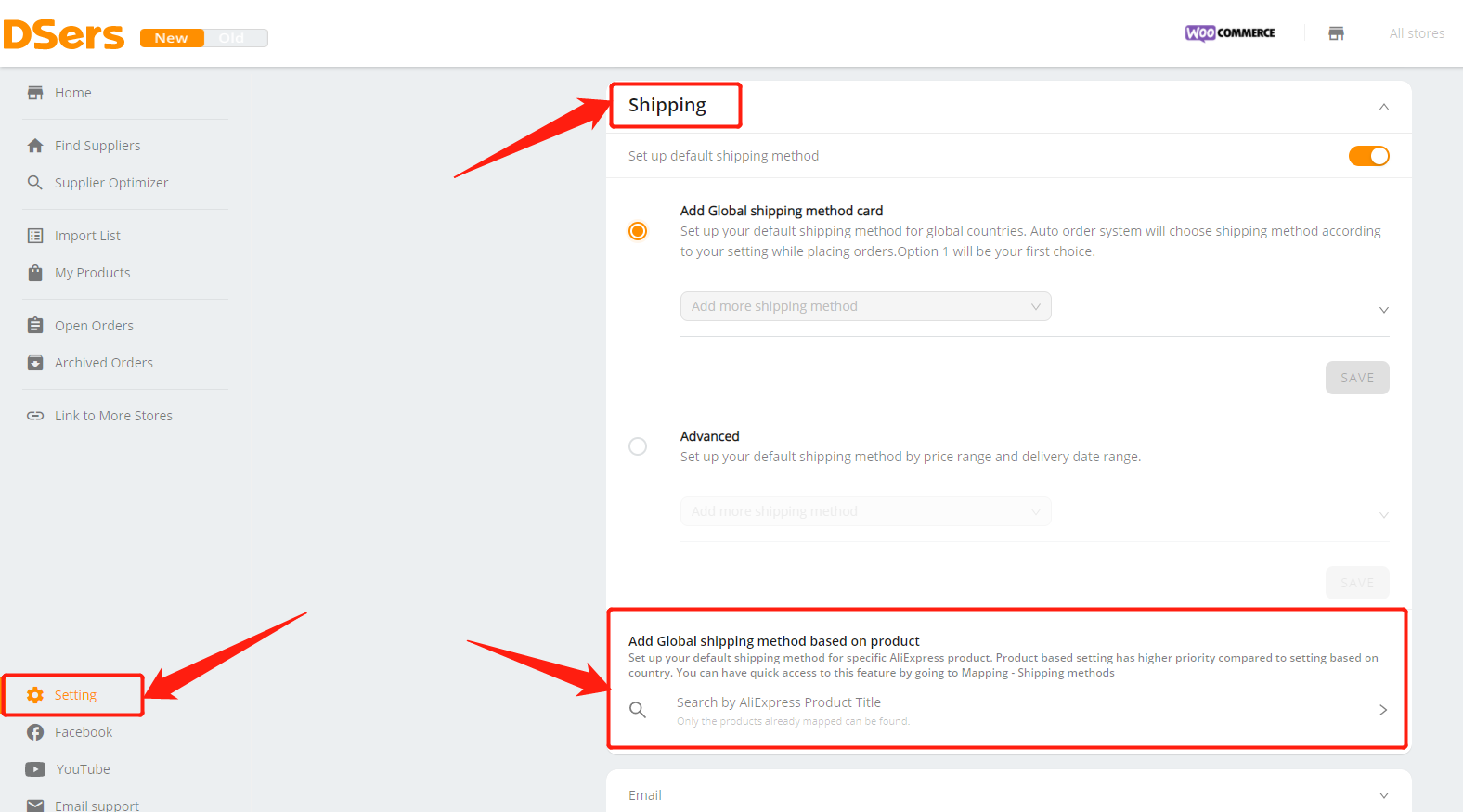 Click on Search by AliExpress product title.

Then you can look for your mapped products.

Type the AliExpress name of one of your products and click SEARCH. Then choose the product you want to set the shipping method for.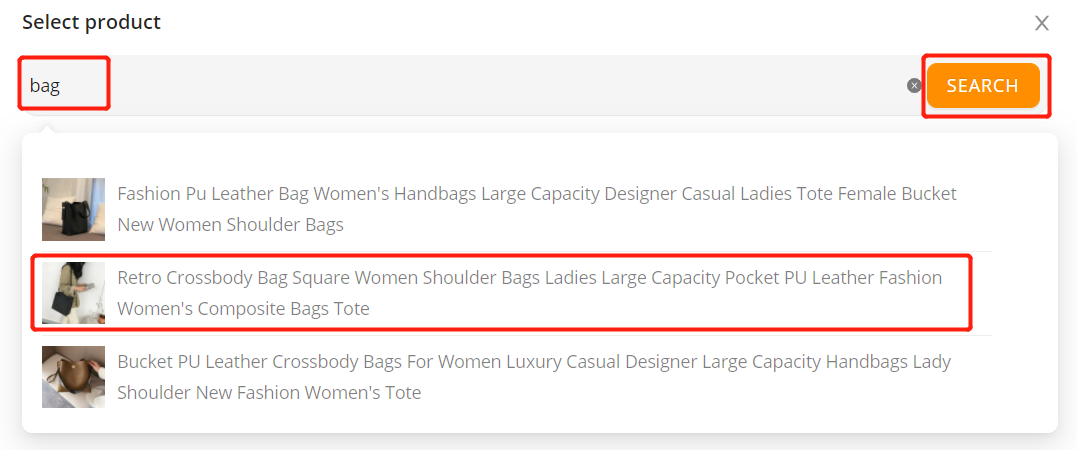 Select the country of the destination for which you want to set a specific shipping method for this product.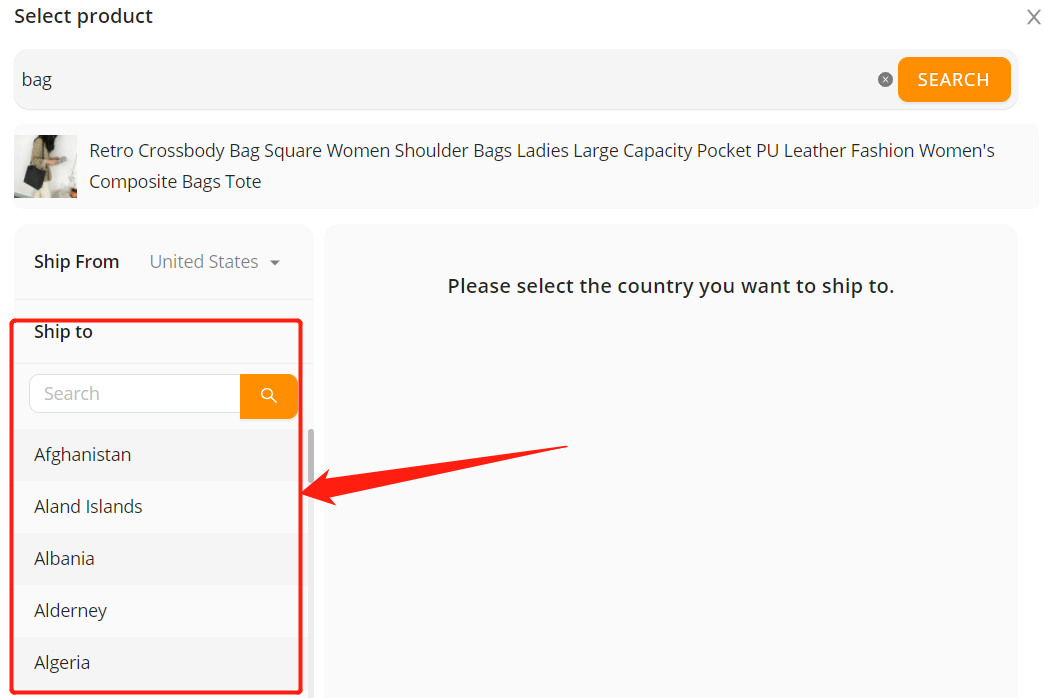 Select the specific shipping method you want for this product, the system will save your choice automatically.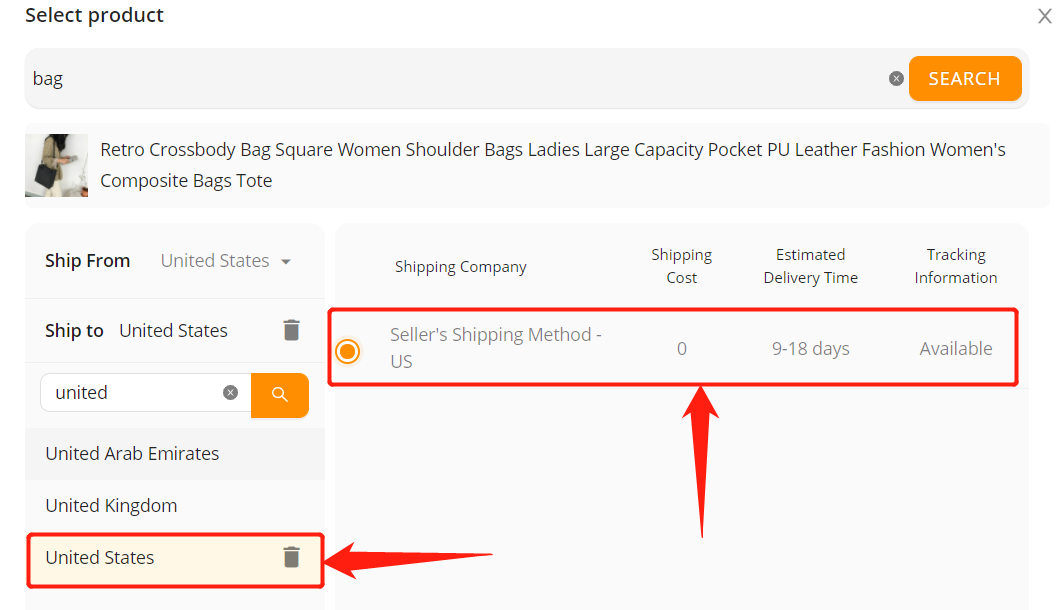 With this setting, all orders for the Women shoulder Bags going to the United States will use Seller's Shipping Method as the shipping method by default.
This shipping method will override other shipping setting you may have set for the United States.