With DSers, you can now set up a specific time zone to use for your account, if you have employees in different time zone for example!
Time Zone
You can access the time zone setting in DSers - Setting - Account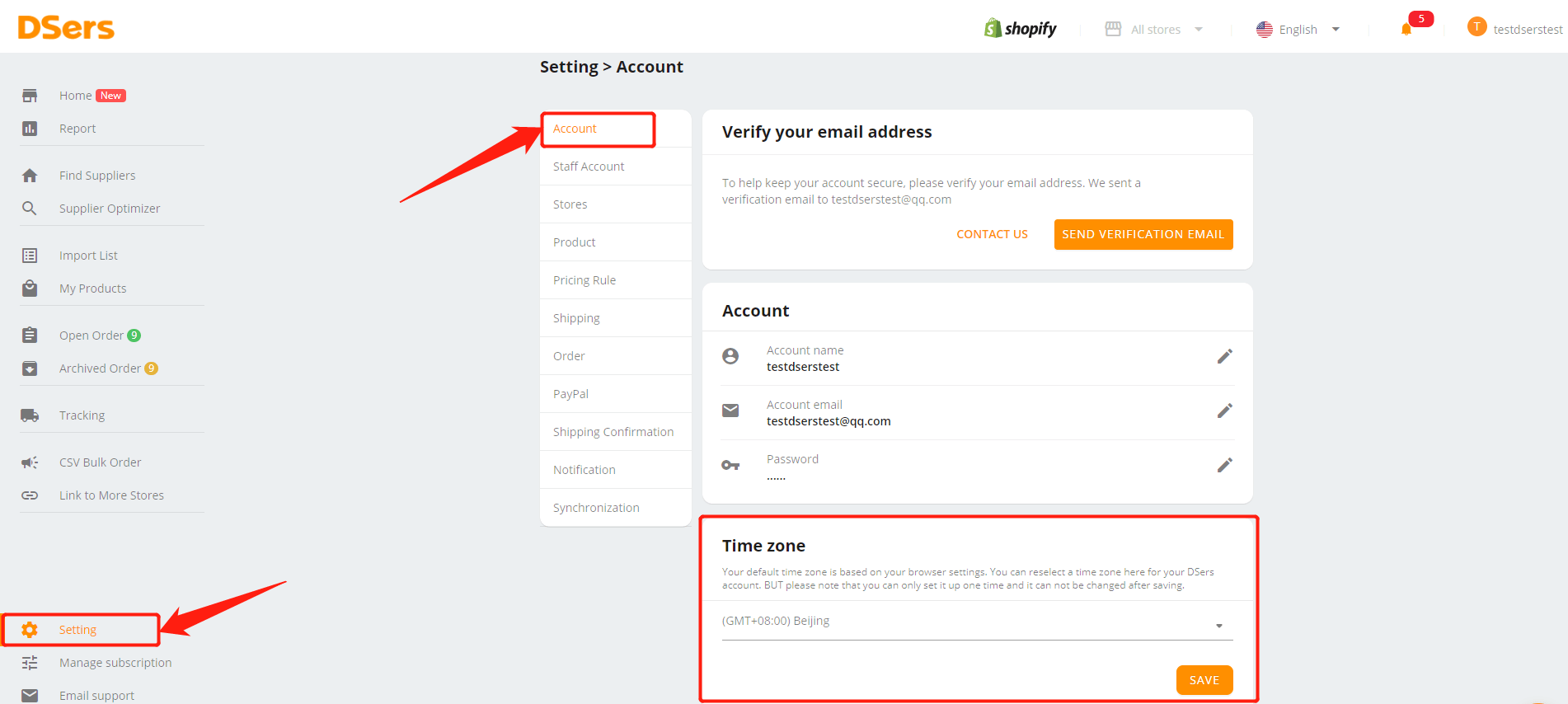 Your default time zone is based on your browser settings. If you wish to, you can select a different time zone there for your DSers account. The timezone will affect all the stores in the DSers account.
📕 NOTE: You can only set the time zone up one time and it can not be changed after saving. The time zone is used to gather the data for the report feature, and therefore it should not be change often. Don't hesitate to contact us if you have any questions!