In order to help our users better manage their business, we have developed a new feature that is Tracking. You can check your order tracking information directly in DSers now!
📕 NOTE: Tracking feature is available for Advanced plan and Pro plan users.
Access Tracking
Go to DSers – Tracking, you can see all the different order tracking status here.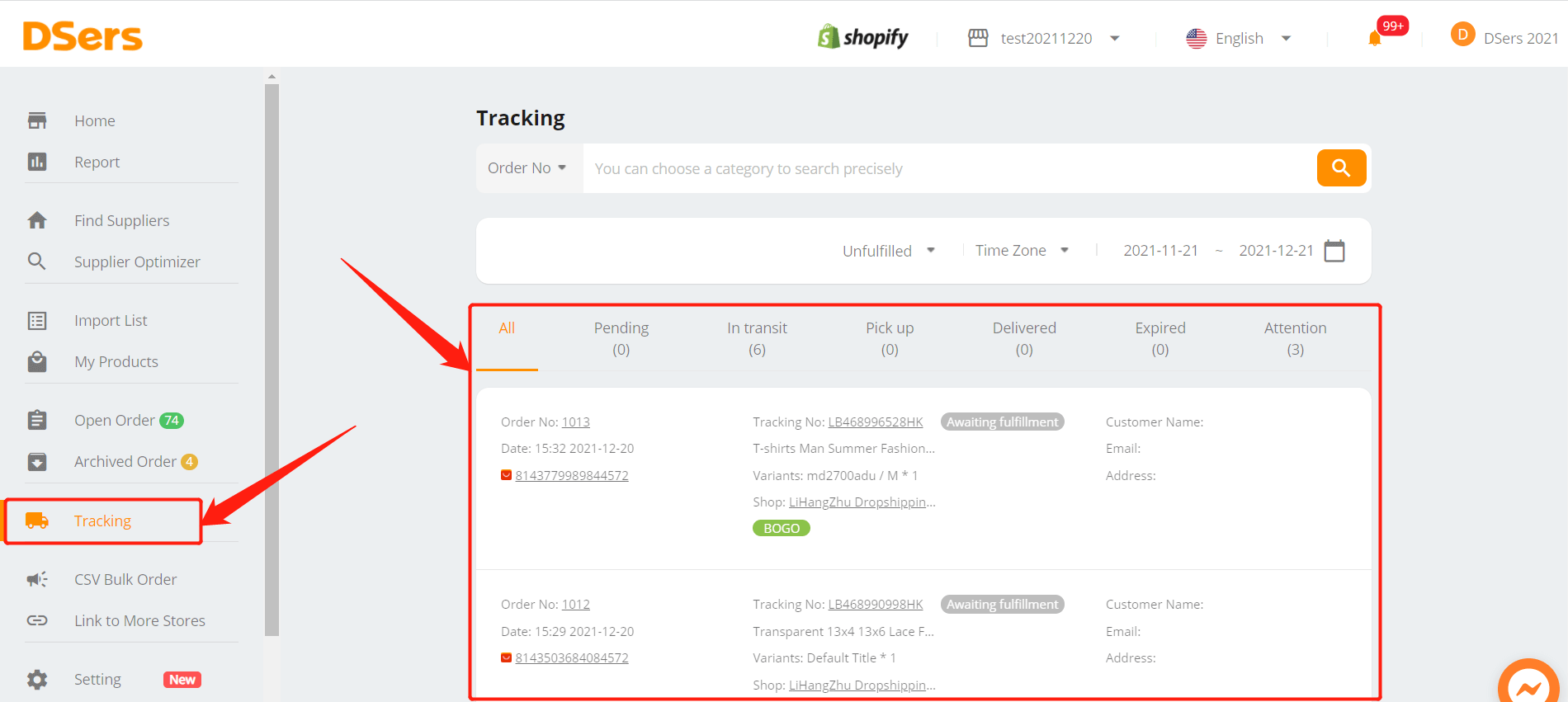 Click the tracking number on the order card.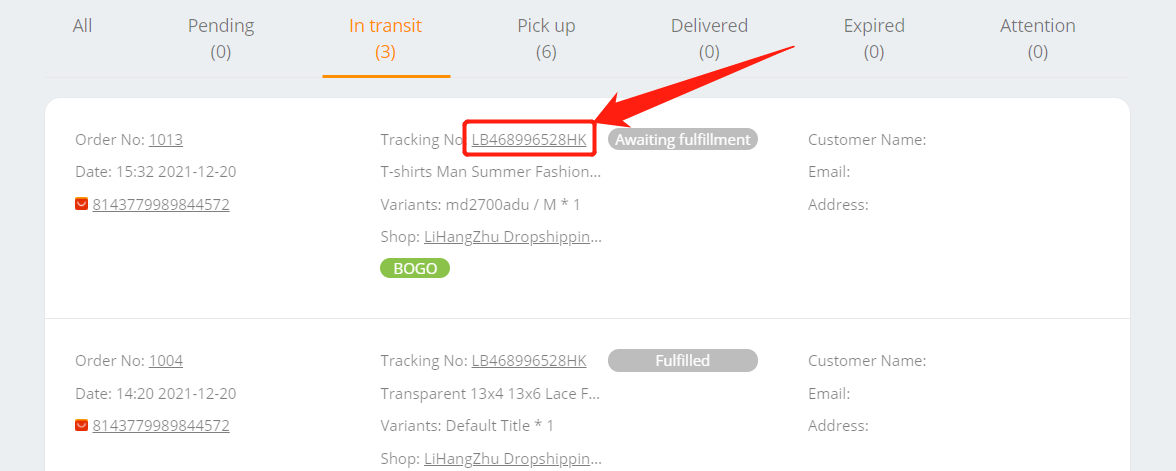 A pop window will open, you can see the tracking details here.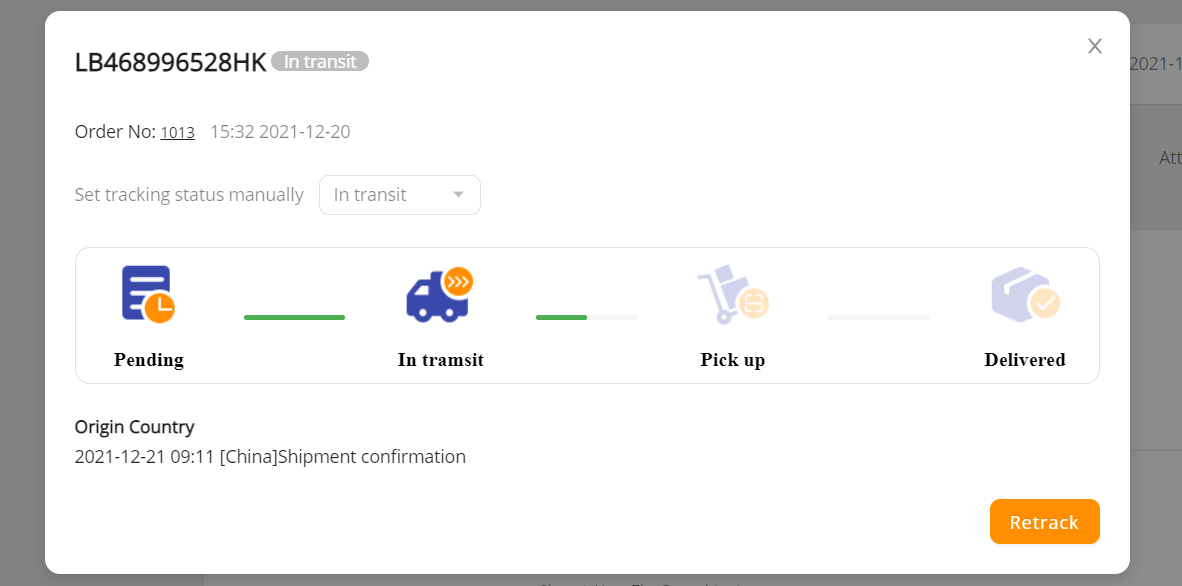 All the orders under Awaiting shipment, Awaiting fulfillment, fulfilled, canceled tab in Open Order of DSers will be shown in the Tracking page. If the tracking number has changed under those tabs, it will be changed in the Tracking page too.
Tracking status
There are different status, depending on where is your order, we listed them below
All: Once you finish payment in AliExpress, the order will appear in the All tab.
Pending: Orders in Pending tab means the tracking number of the order has been generated, but the courier hasn't picked the package up yet.
In transit: Orders in this tab means the courier has already picked the package and it is in transit.
Pick up: Orders in the Pick up tab means the package has arrived at the station and is waiting tobe sorted.
Delivered: It means the package has been successfully delivered.
Expired: If an order is in the Expired tab, it can be because the tracking number hasn't been updated for a long time, the tracking information hasn't been uploaded, or the package was lost.
Attention: If an order didn't get tracking numbers for more than 7 days after payment, the order will appear in the Attention tab. Also, if you manually change the order tracking status into Alert, Undelivered, Unrecognized, the order will also be moved to the Attention tab.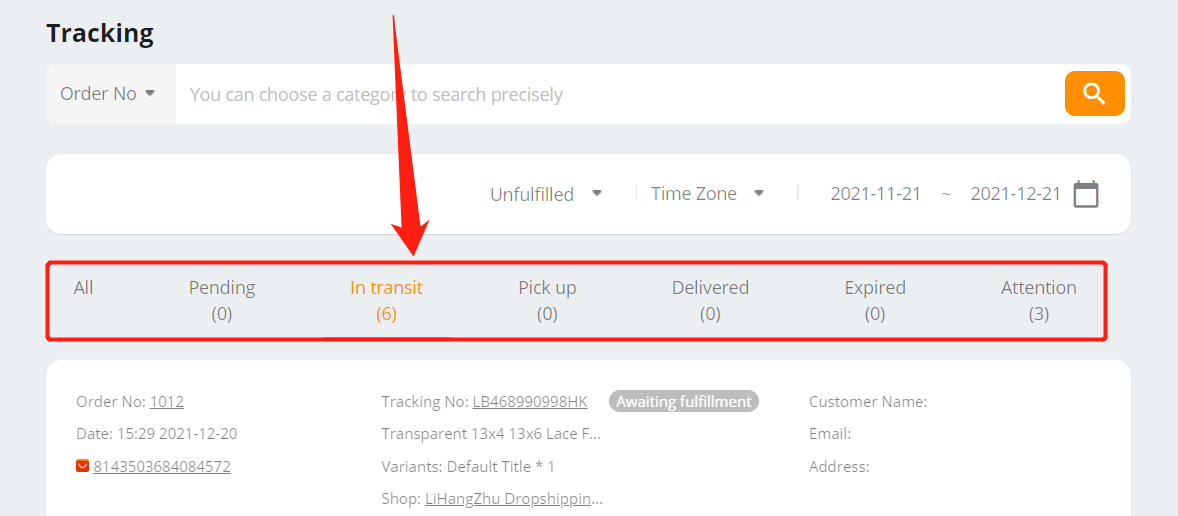 Filter order tracking status
You can filter your order tracking status by order number, E-mail, tracking number, fulfillment status, and date. This can help you find your orders easily.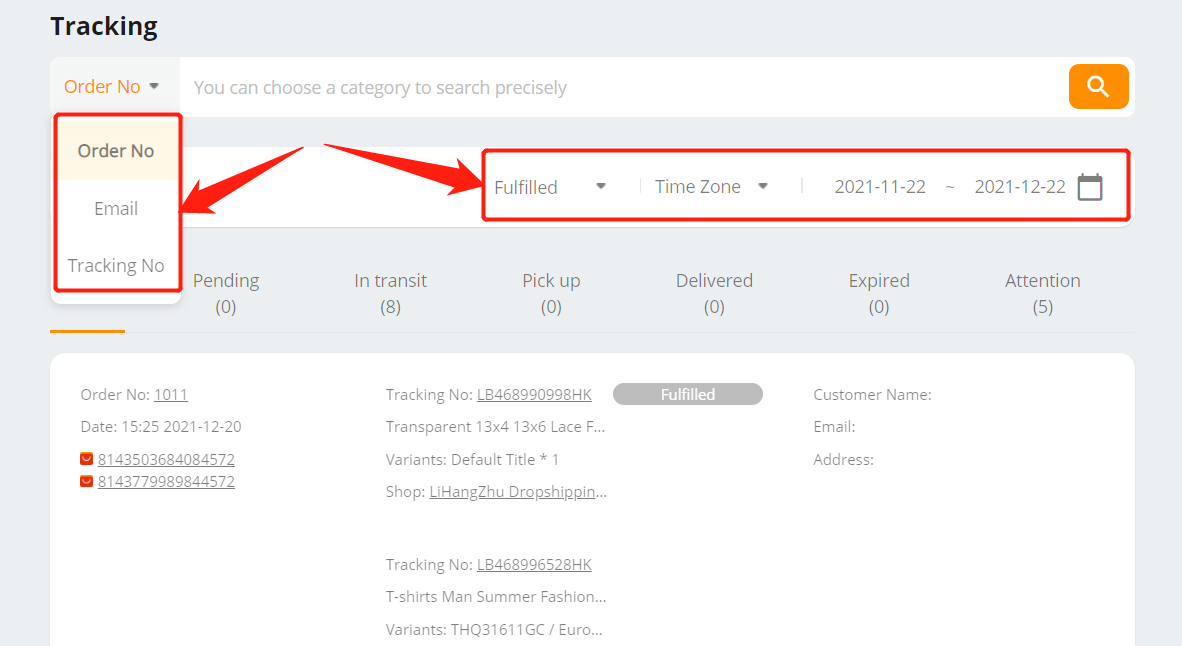 Manually change order status
DSers will automatically update the tracking information every day for Pro plan users, and every three days for Advanced plan users.
But you can always click Retrack to get the latest tracking information in the tracking detail page.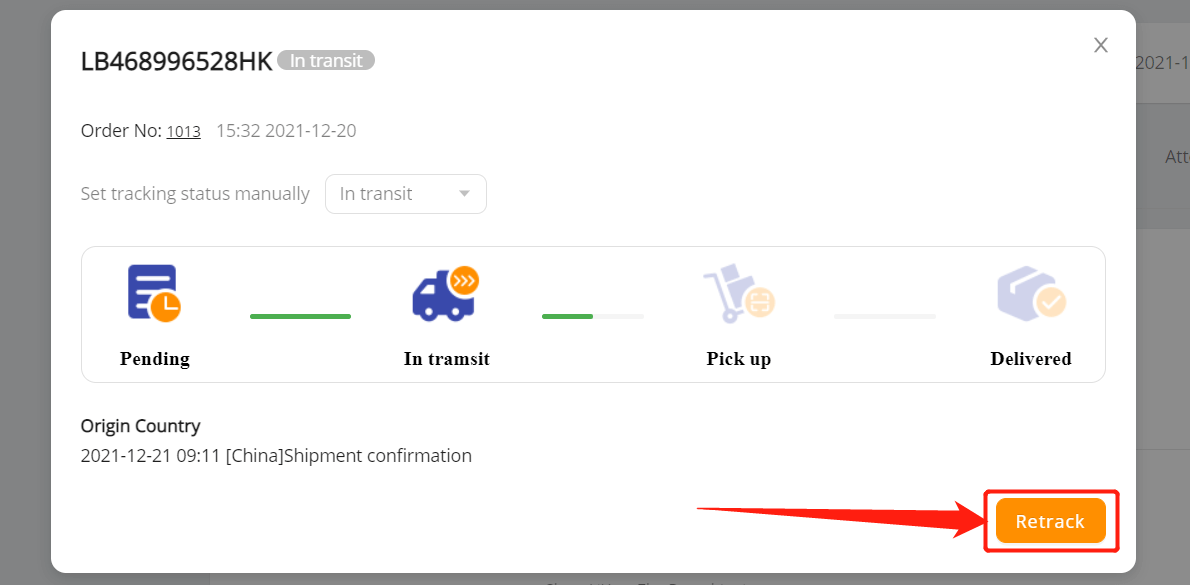 You can also manually change the tracking status by clicking "Set tracking status manually".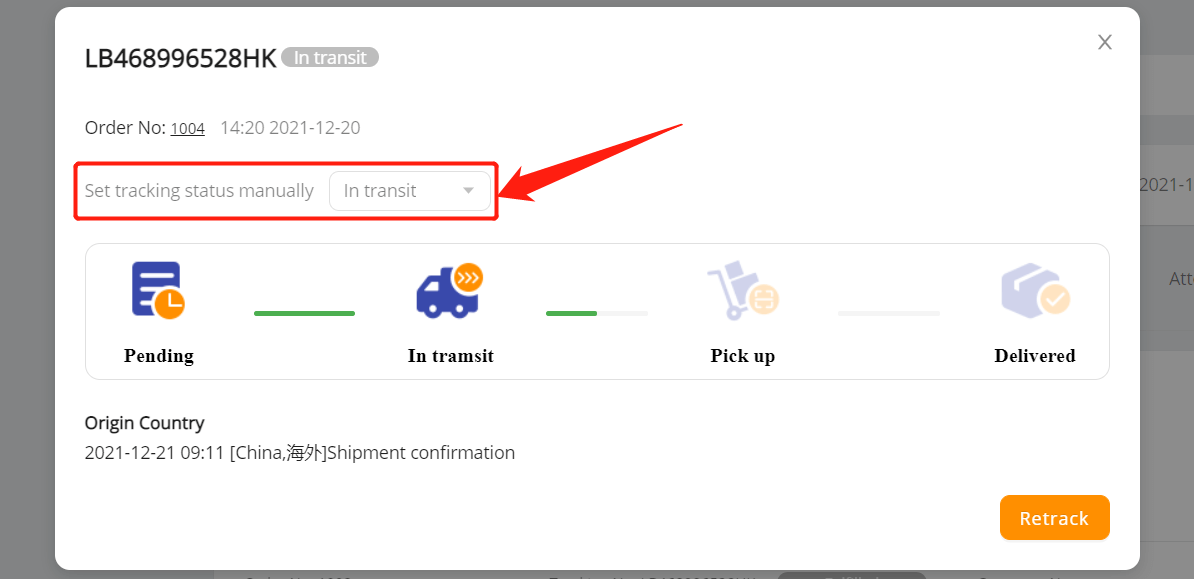 Select a tracking status from the drop-down menu.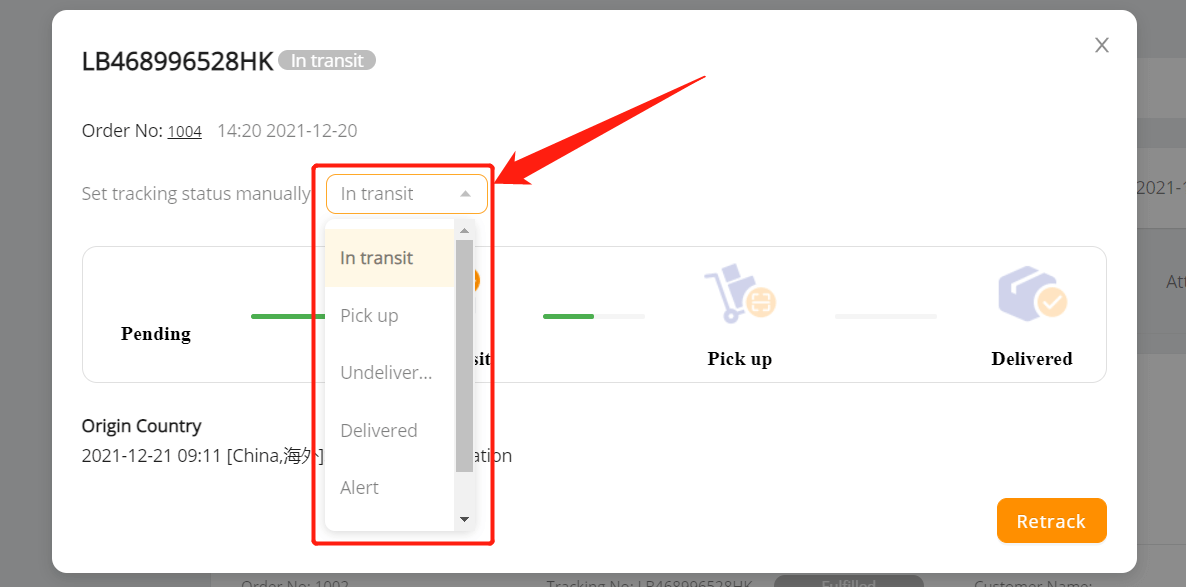 But pay attention, once you manually change the tracking status, DSers won't track your order anymore. If you want DSers to update your tracking information again, please click retrack.
Now you know how to use our tracking feature, use it well!