Why I should not request fulfillment on Shopify
When you use DSers, you don't need to do anything to your orders on the Shopify side, everything happens on DSers, and everything is synchronized automatically. The request fulfillment feature on Shopify is designed only for specific cases, when you use DSers, you should not use it, as it may cause some issues.
What happens when I request fulfillment?
If you request fulfillment for an order, Shopify will mark this order as In Progress. This will force the status of the order to change to Pending on DSers. The issue is that Pending orders are not considered as valid orders yet, and can't be placed to AliExpress.
At the same time, if your order was in Awaiting Order, when you click "Request fulfillment" on DSers, this status will be overridden.
Example
Awaiting Order
Let's take the following order as an example. Here is how it looks when you receive an order from Shopify normally.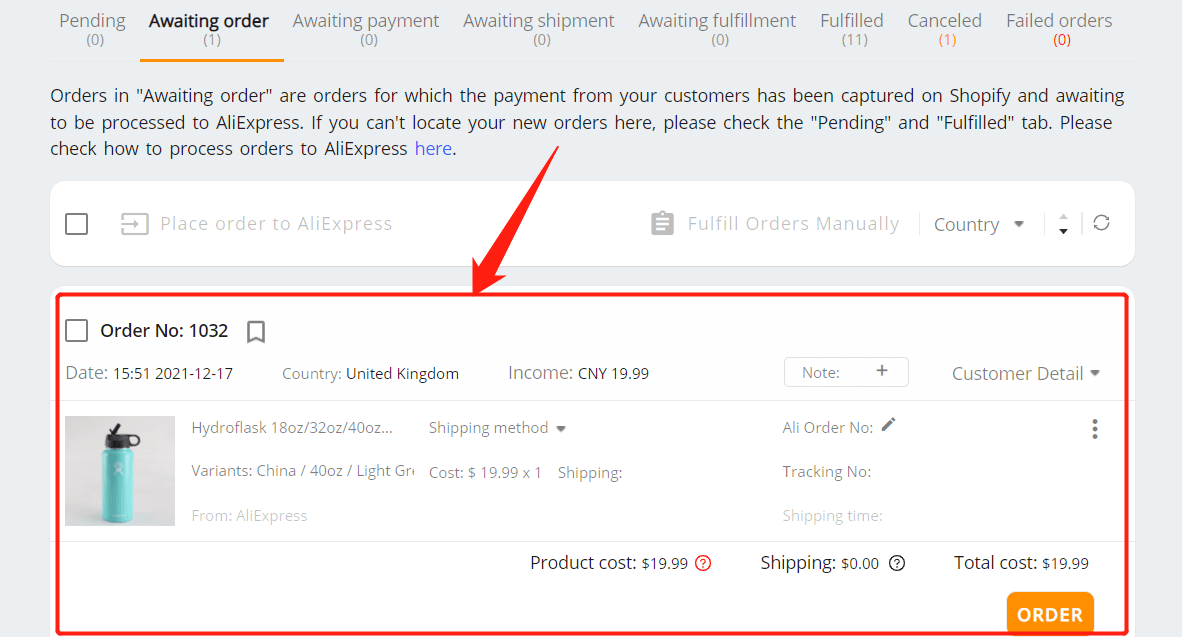 If you request fulfillment for this order, the status of it will be In Progress on Shopify.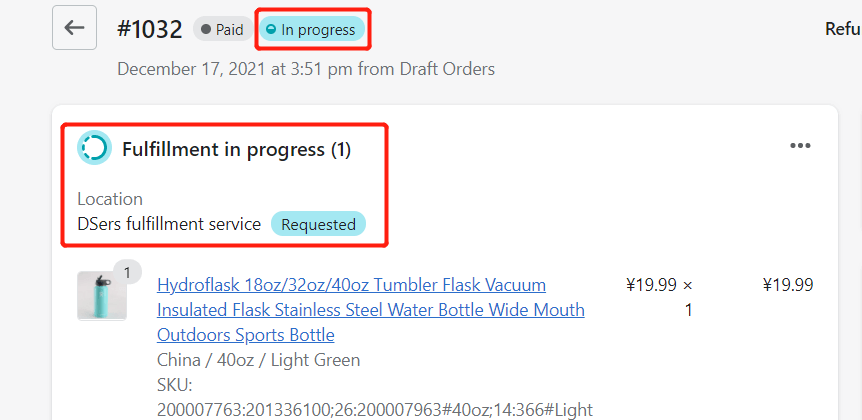 Then, the order will move to Pending on DSers.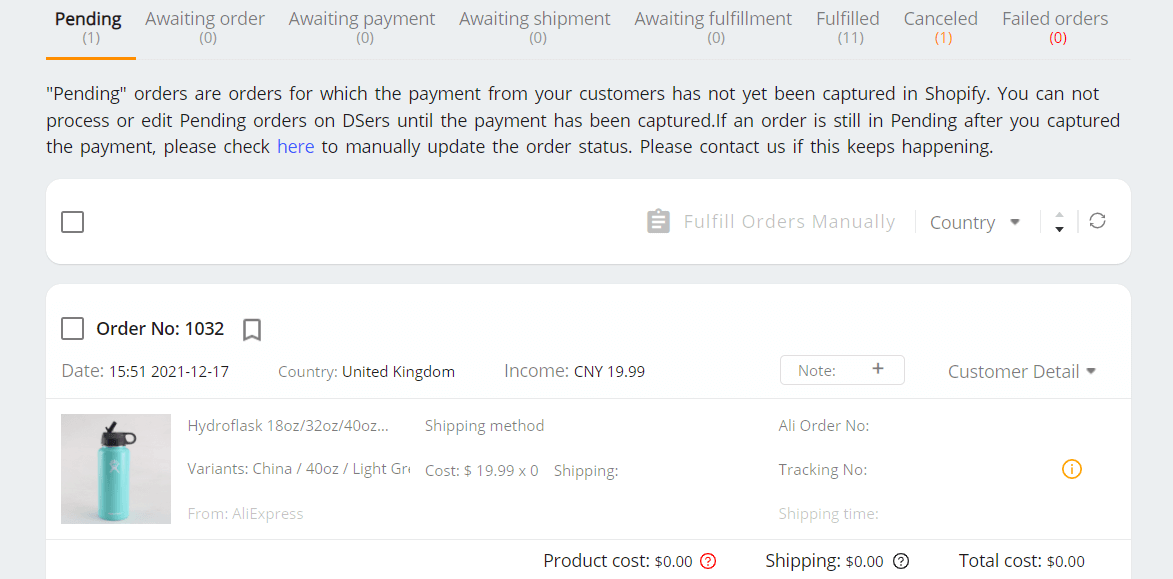 In this situation, you can't place the order to AliExpress anymore.
I clicked request fulfillment, how to fix it?
There is an easy way to fix this issue. Go to Setting - Order and scroll down to find Order Management and turn on the Request Fulfillment Cancelation.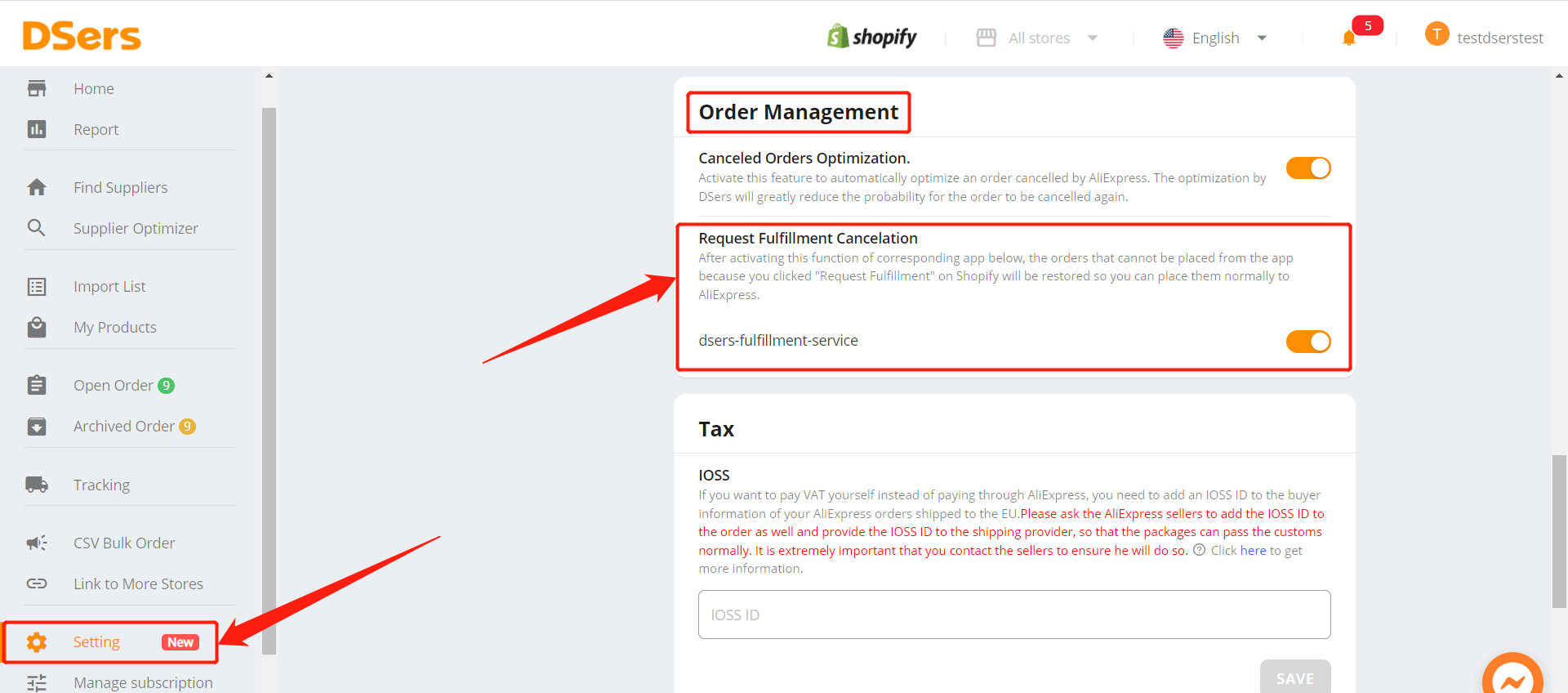 If you turn this feature on, DSers will automatically restore the orders that you have requested fulfillment on Shopify so you can place them normally to AliExpress.
How to place an order from Shopify to AliExpress
You can check the article below to learn about how to properly place an order from Shopify to AliExpress with all the details and steps.