AliExpress Canceled Orders Optimization
In some very rare cases, you will have AliExpress orders canceled for some unknown reasons, even if you did everything right. If you face the issue of AliExpress canceling the orders you already placed, you can turn on the feature of Canceled Orders Optimization before trying to place the order again.
If you activate this feature, DSers will automatically optimize the order canceled by AliExpress. Such optimization will greatly reduce the probability of the order being canceled again.
Please read the guide below to learn more about the feature.
Activate Canceled Orders Optimization
Go to DSers – Setting – Order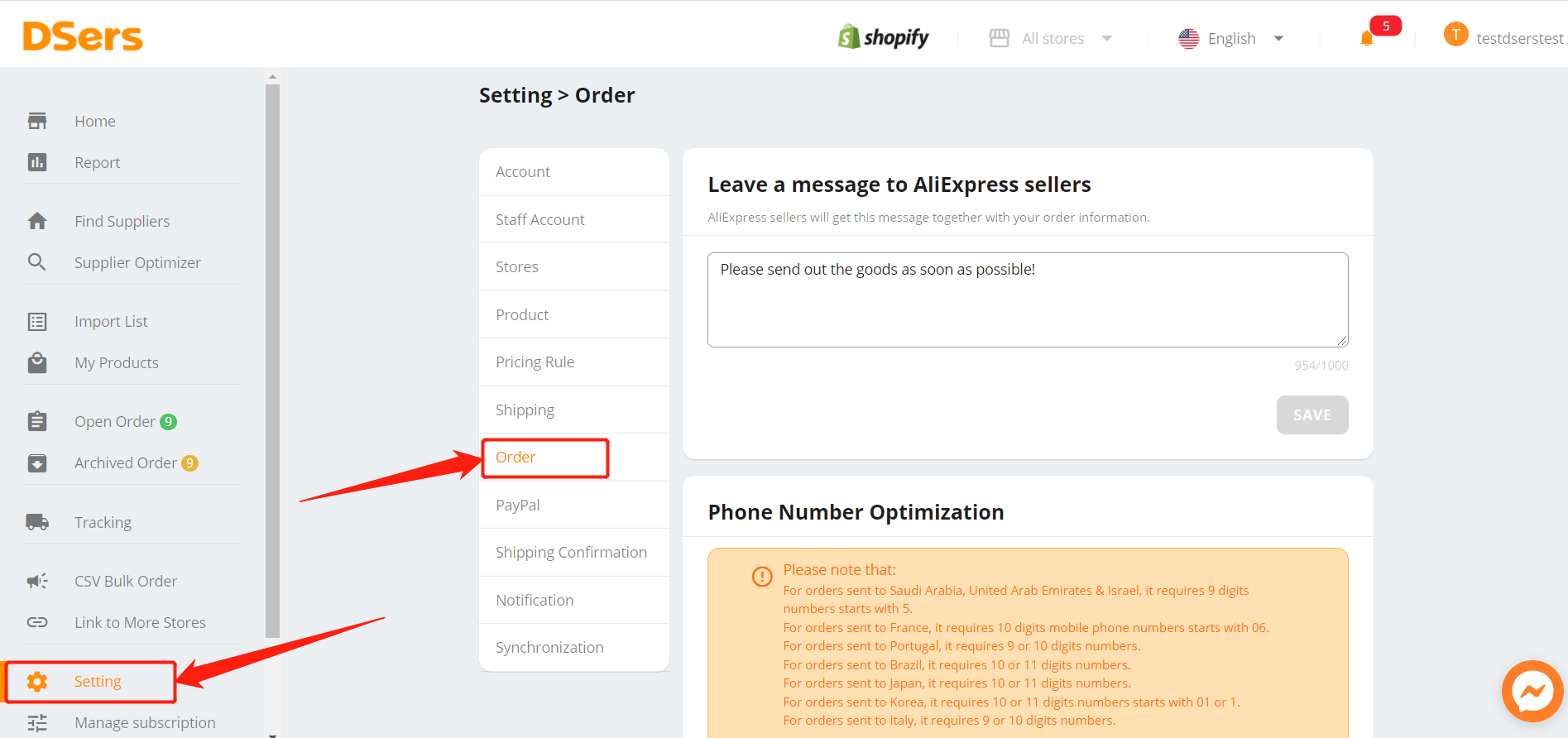 Scroll down to find Order Management. Click the button to activate Canceled Orders Optimization.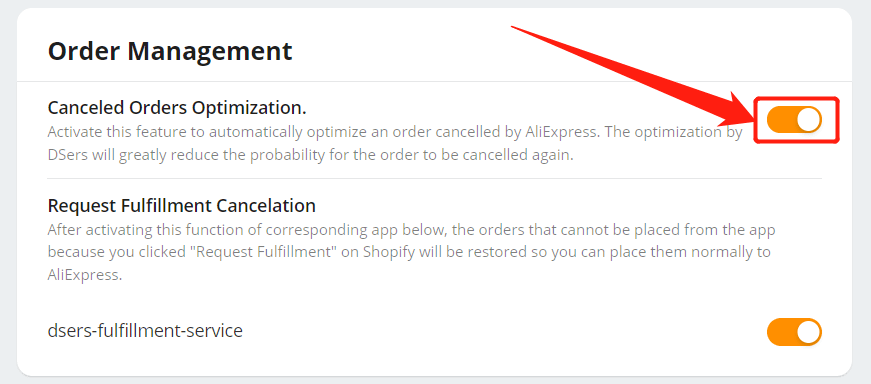 Now, go ahead and try to place the order that you kept failing. The order should be processed successfully.