Archive order menu introduction
After the AliExpress supplier has shipped your products, DSers will move the completed orders to the Fulfilled tab. As you finished processing hundreds or even thousands of orders, they will all pile up in your Fulfilled tab.
Therefore, DSers developed the feature of Archive order menu for you. Every order that has been fulfilled in the past will be automatically transferred to the Archived menu after 4 months.
Archived
You can find the Archived menu from DSers – Archived Orders.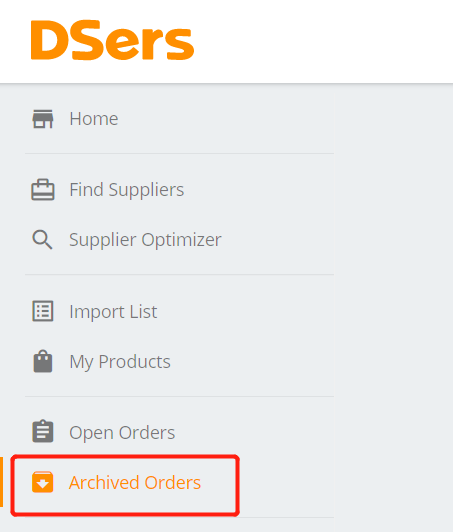 Here are the orders that were fulfilled 4 months ago and have been automatically archived by DSers.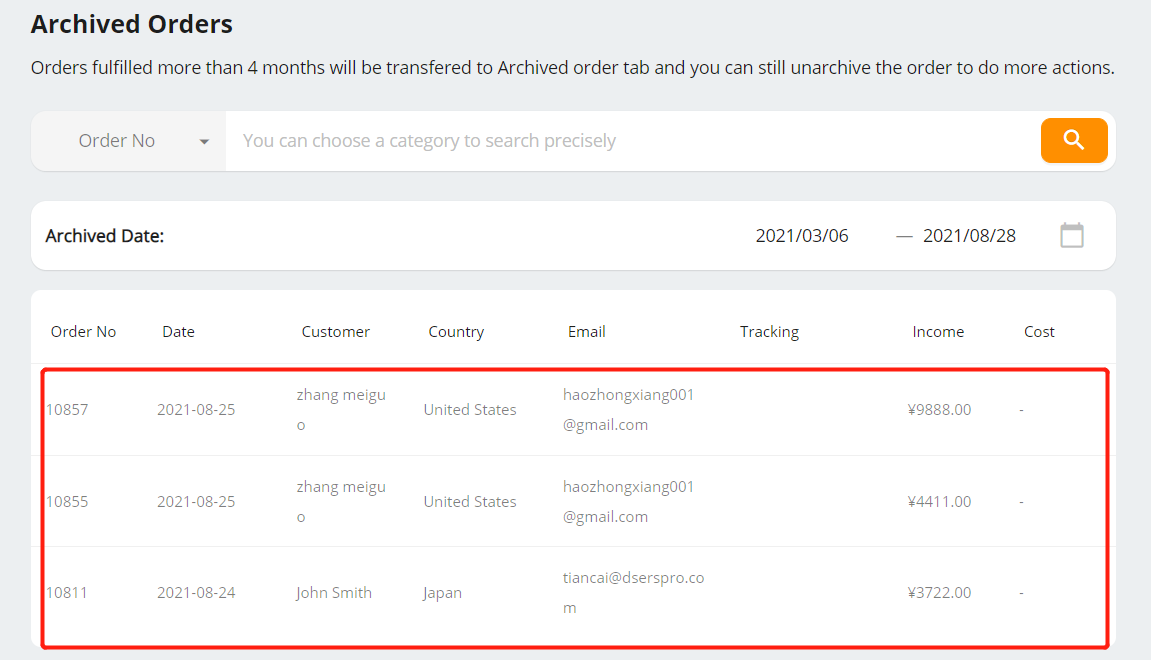 You can look for them by: Wix Order number, Customer Name, Email address and Tracking Number.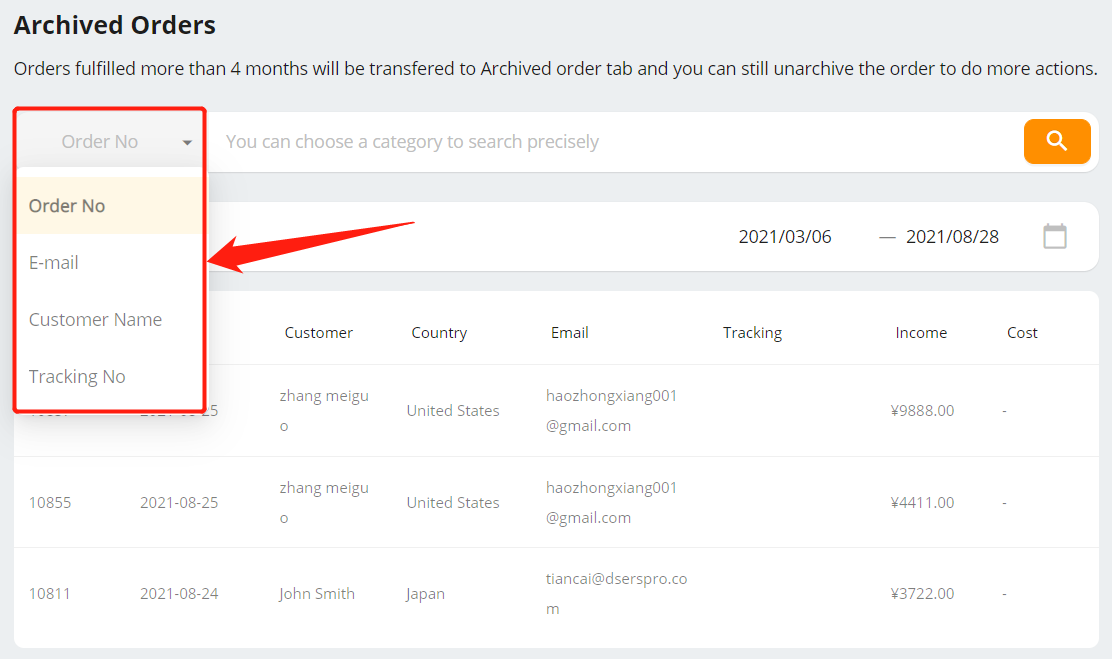 If needed, you can select an order and place it back to the Open Orders tab by clicking the icon below.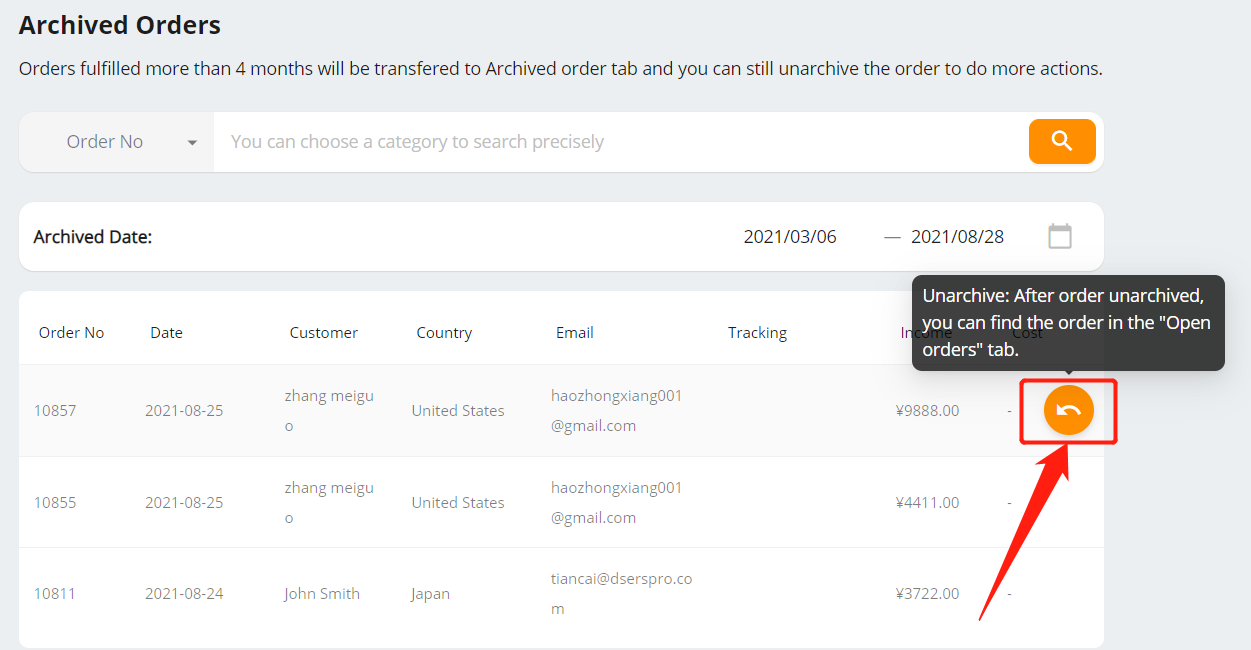 The selected order will be moved back to the Fulfilled tab in Open orders.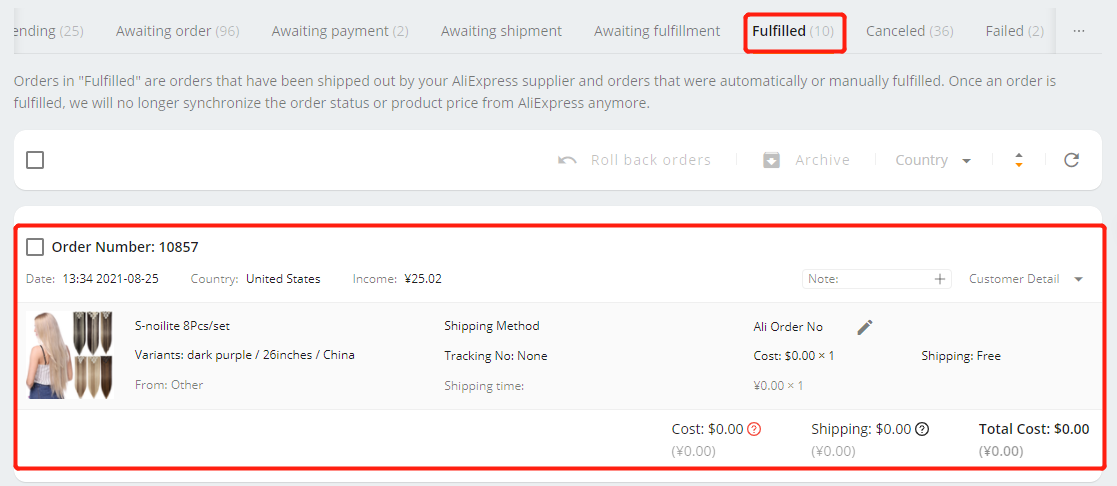 You can then rollback the orders if you want to place it again.
📕 NOTE: If you manually unarchived an order from Archive Orders, it will be moved back to the Archived tab 7 days after you last operate them.