Default message to suppliers
It might be useful for you to leave a message to your supplier when you place the order to AliExpress, to ask him not to include a receipt or to tell him not to add gifts to the order, etc.
In the following guide, we will show you how to leave a default message to your AliExpress suppliers with DSers.
Default message
Go to DSers – Settings – Other.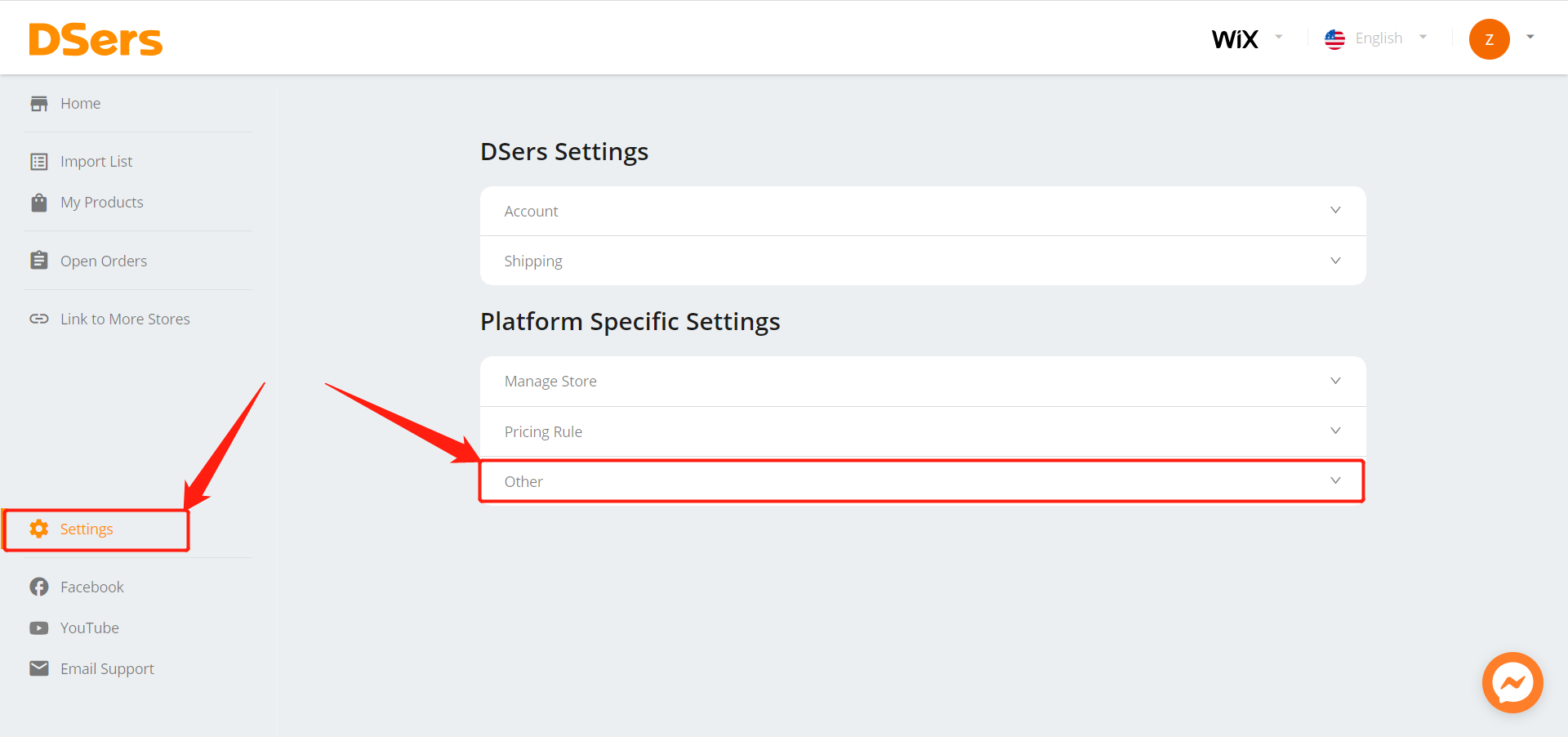 You can write a message to your AliExpress suppliers in Leave a message to AliExpress sellers.
The message will be sent to your suppliers with every order that you place to AliExpress from DSers.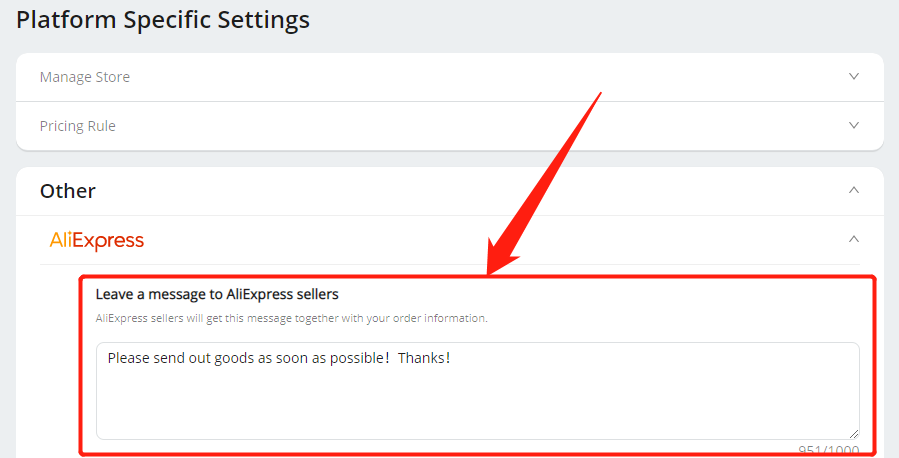 Don't forget to Save when you are done setting it up.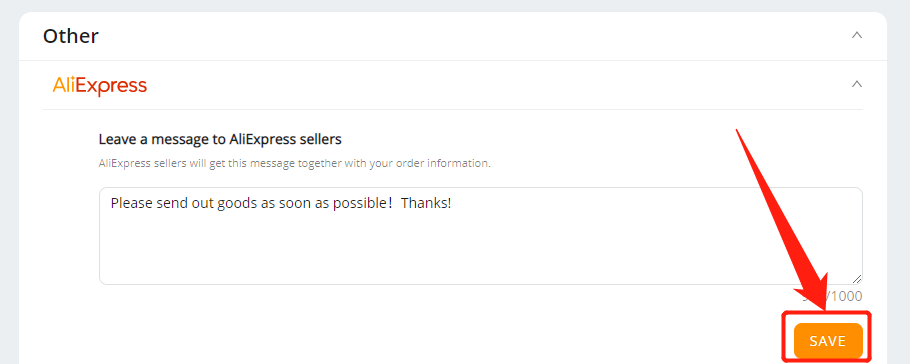 View the message on AliExpress
In case you want to make sure the message is correctly sent with your orders you can go to AliExpress – Orders and click on View Detail from the order you want to check for the message.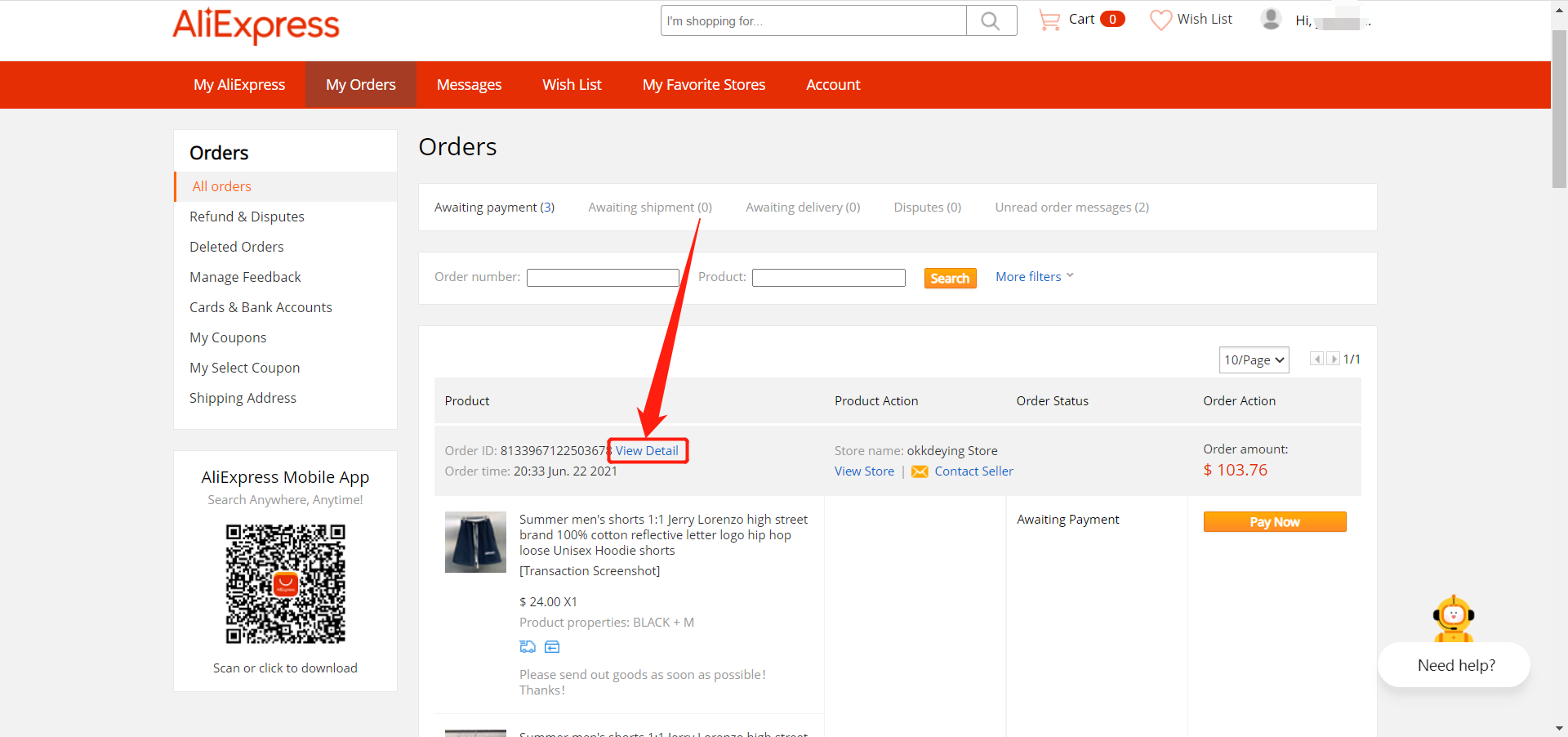 The message will appear at the bottom of the order in Comments.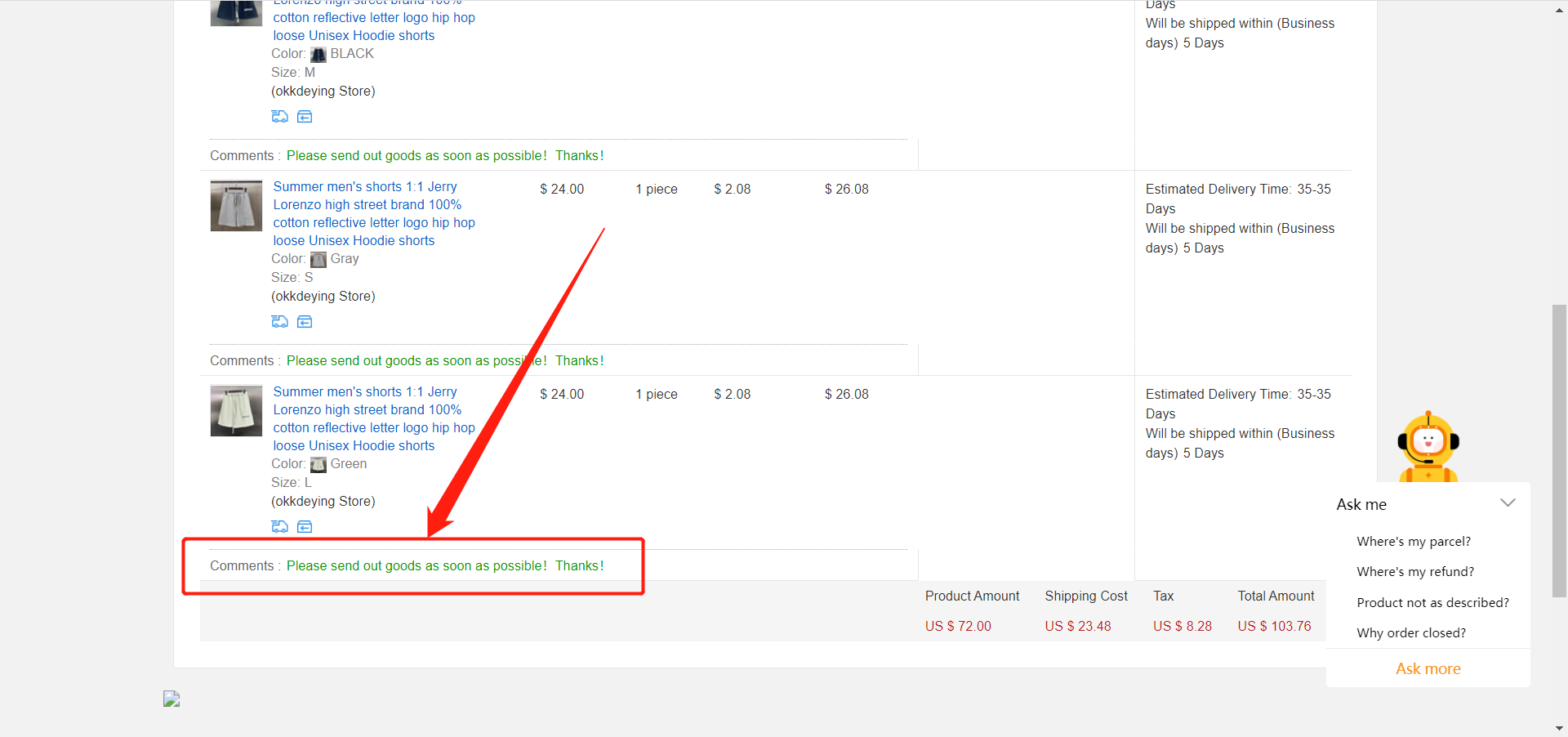 Leaving messages to your suppliers can help you make things smoother!