Import products from your Shopify store
DSers is already the fastest tool for dropshippers to place and pay for 100s of orders in minutes but nothing is perfect.
To help our users better manage their products and enjoy an even faster DSers, we don't load all the products you have in your Shopify store directly.
DSers only syncs the products that were previously ordered on Shopify in the last 7 days and placed with DSers.
It might sound confusing, but it all comes down to this:
📕 NOTE: If a product is not mapped you can't place an order for it
But what if I need those products to be shown you ask? Here's the guide to help you.
📕 NOTE: In case you want to import a lot (more than 100) products from your store to DSers, you can contact our customer service team and we will help you simplify this process.
Import Shopify Products
No problem, simply click on the Import Shopify Products in DSers - My Products page.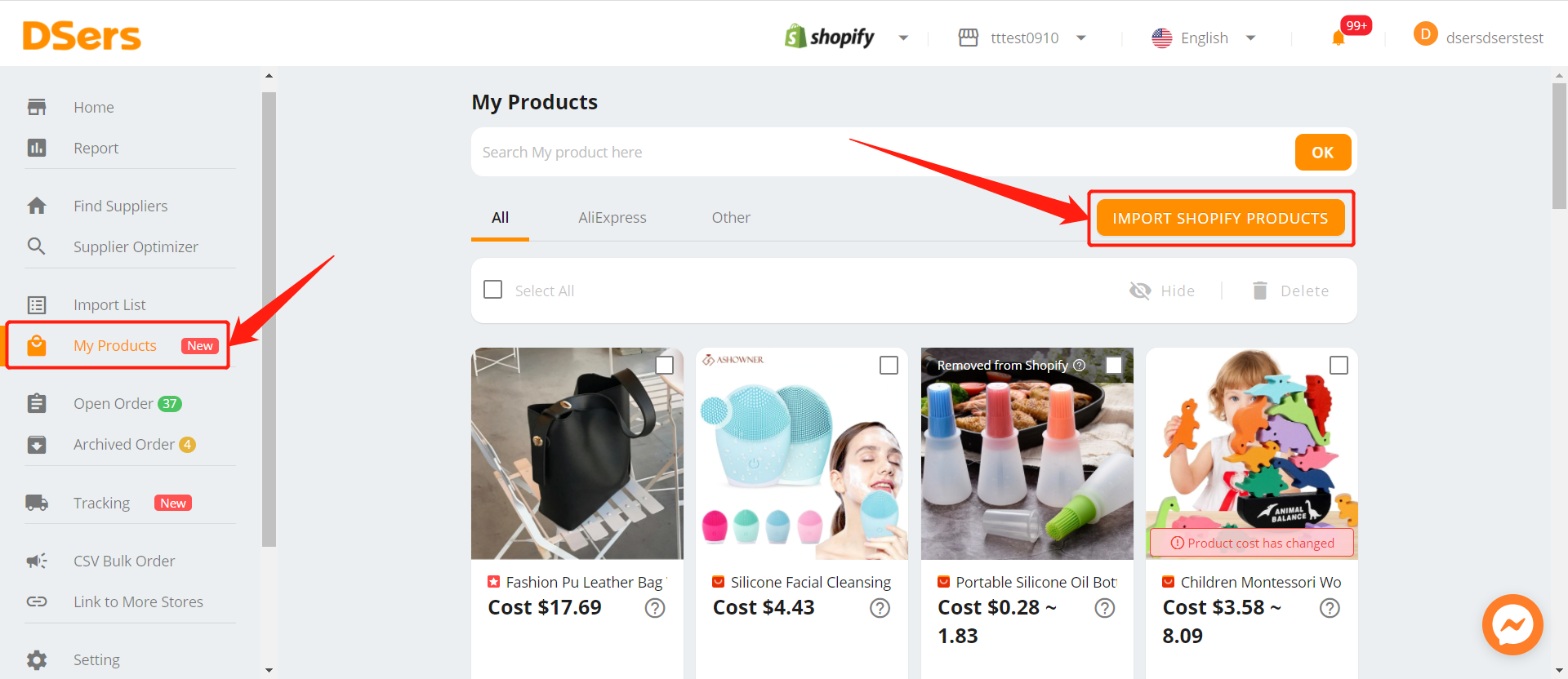 A pop-up window will appear. Select a store on the top left. There you will be able to see and search for all the products ever imported to the selected store.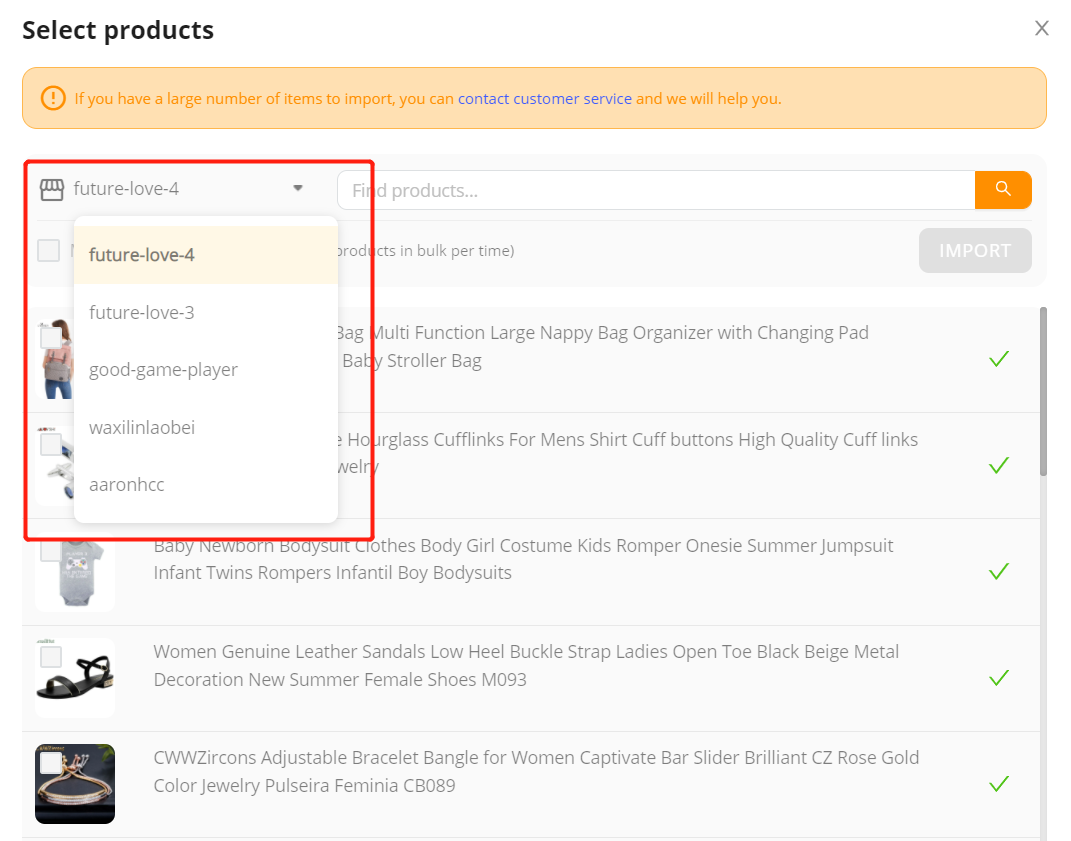 You can select multiple products you want to show on DSers.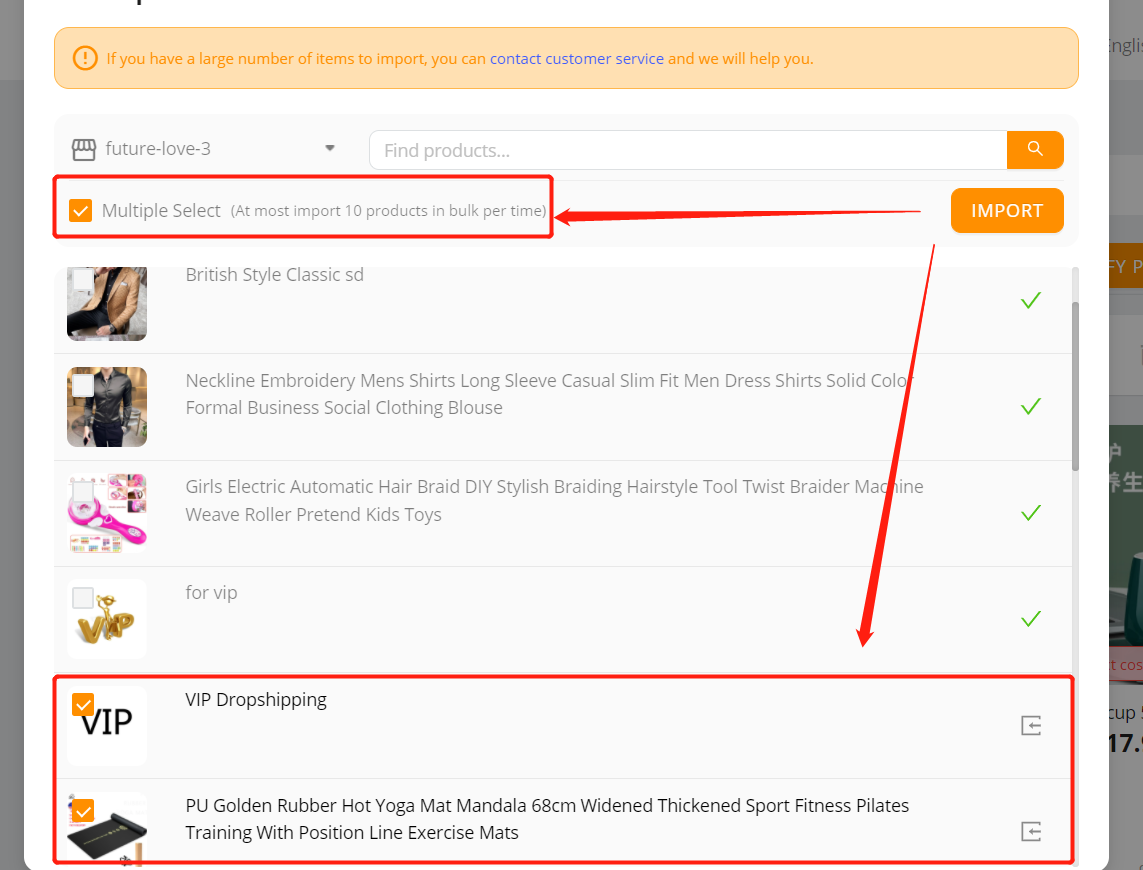 Or you can just click on the icon if you want to import an individual product.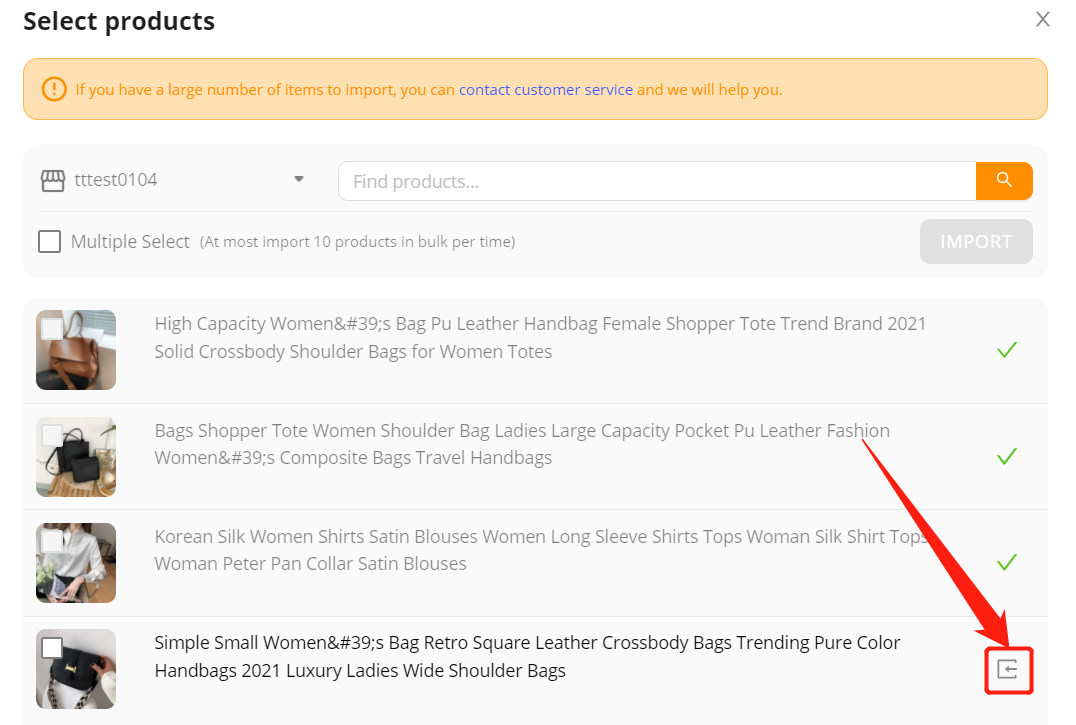 The products will then appear on the My Products page.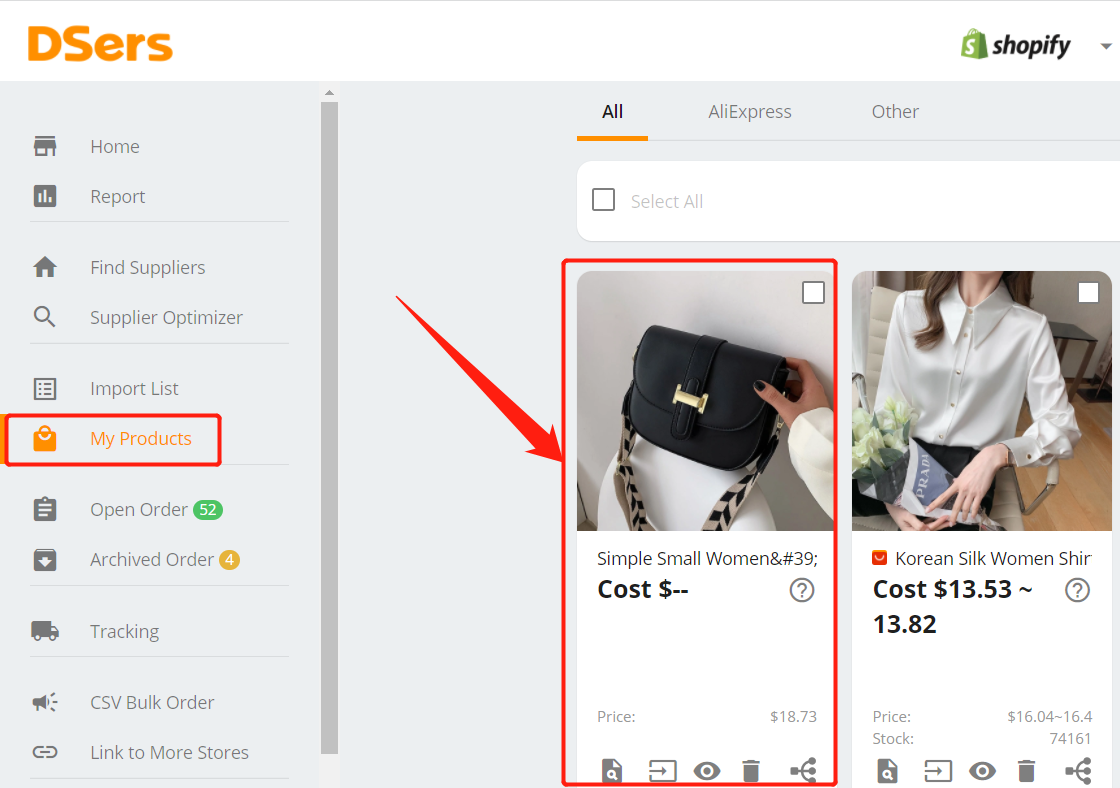 You can now simply map them by clicking Mapping Page.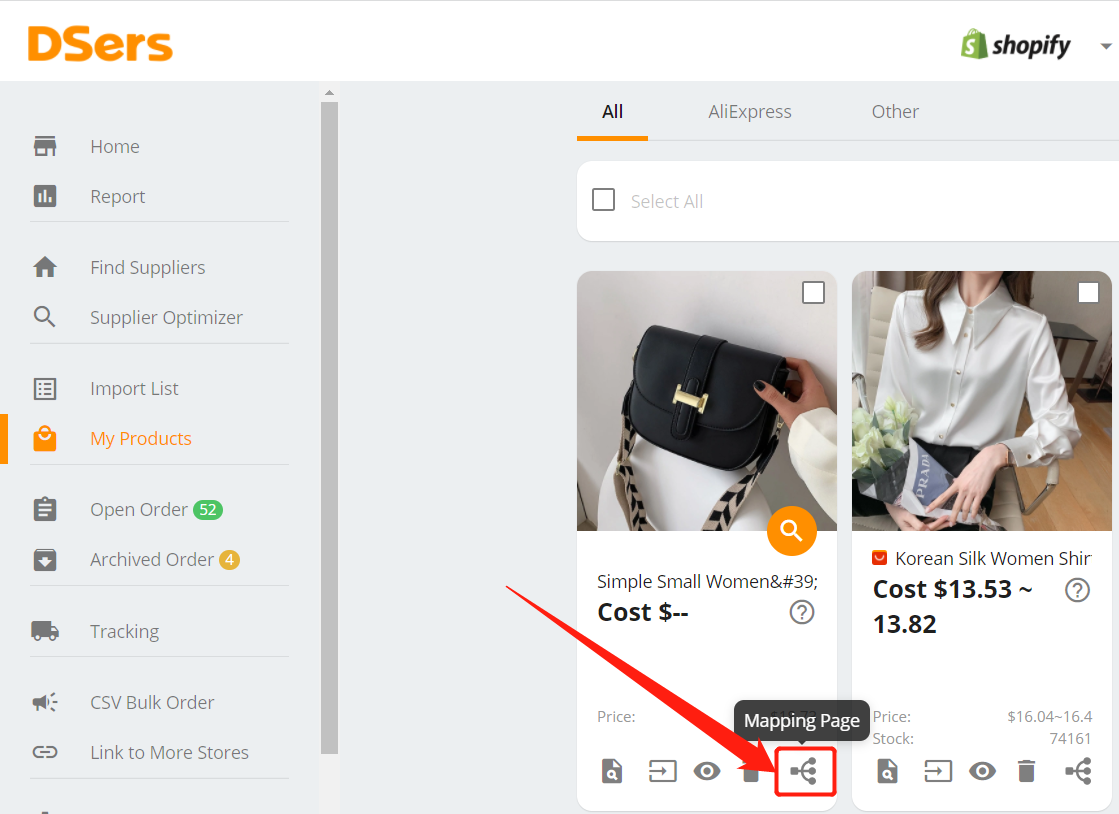 You can now easily manage all the products you want in DSers directly!