Orders to Canada specifications
Due to AliExpress name identification system, there must be a space between the Name and Surname of your customers in all orders to Canada, otherwise, the orders cannot be placed to AliExpress.
Let's see below how you can deal with those issues.
Name Spacing
It is possible that your orders will fail if the customer name is just one word in your Customer Details like shown below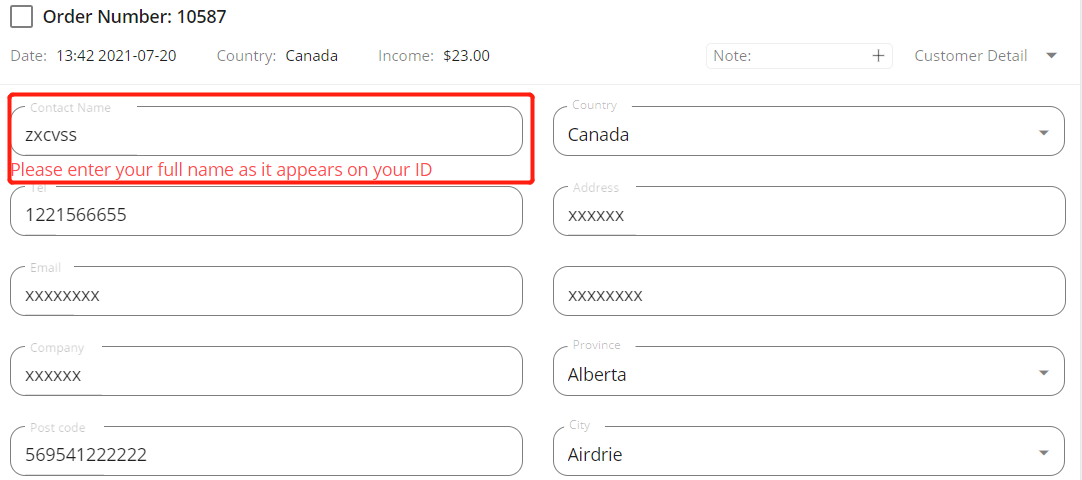 To make sure this doesn't happen, please fill in the name correctly in Wix and that both First name and Last name are required on the checkout page.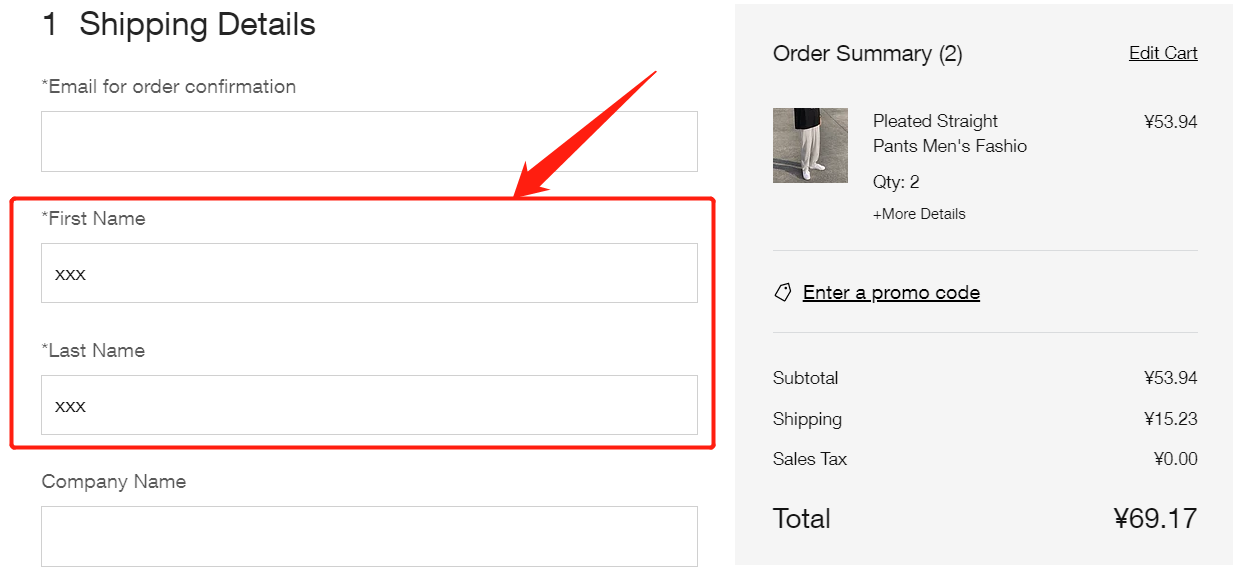 This will ensure that your customer enter their first and last name in two different fields and DSers will then automatically separate them when the order synchronize.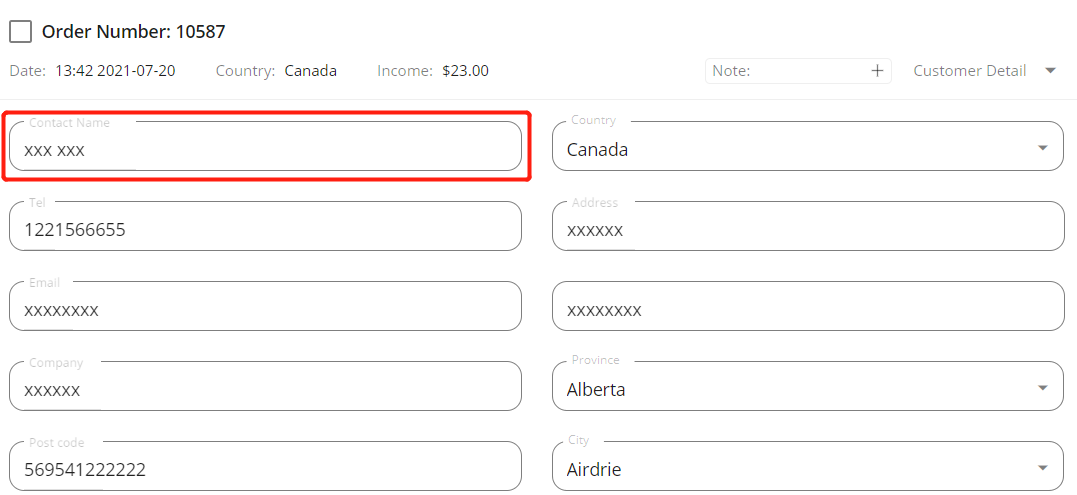 With the first and last name problems fixed, you should be able to place your orders to Canada without issues!