Orders to Chile specifications
Due to new regulations, all orders to Chile must contain the RUT number, or the orders will fail.
DSers will make the RUT number appear on your packages to make sure it goes through customs without issues.
RUT Number
For orders to Chile, you need to make sure the RUT number is in the order's customer detail and correct.

You can add the RUT number of your customer in the "RUT" field, in Customer Details.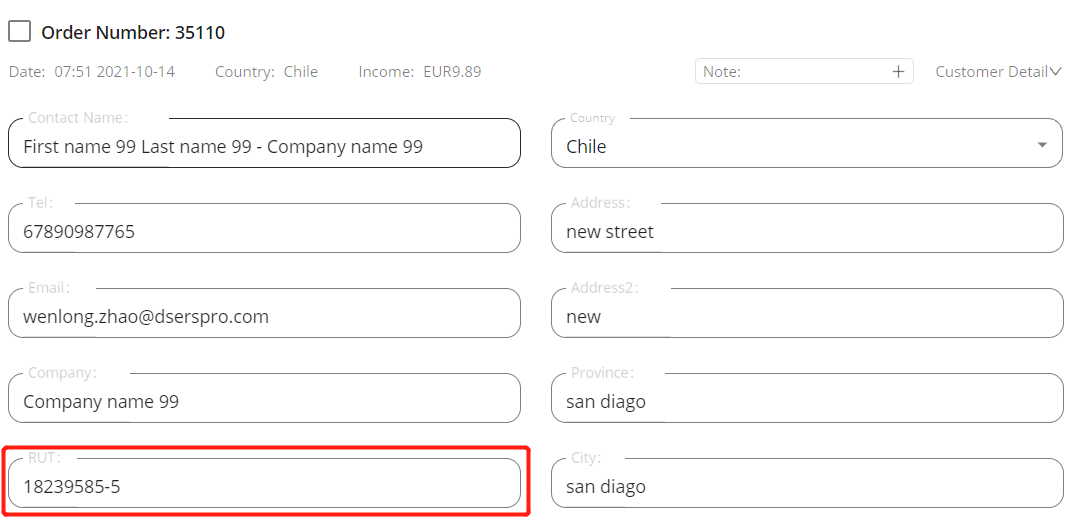 Check RUT Number
In case your order fail, you can manually check if the issue is coming from the RUT number on AliExpress
Create an order, and enter the RUT number in the required field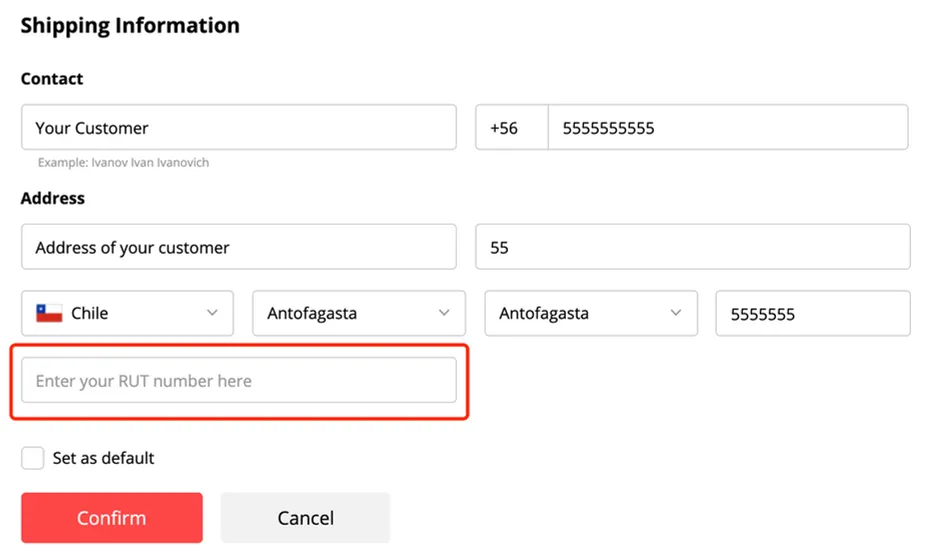 Please enter the correct RUT number. The format is xxxxxxx-x or xxxxxxxx-x. The first 7 or 8 digits are numbers, and the last digit is a number from to 0 to 9 or the letter K.
If the RUT number is wrong, an error message will appear

It is important that you have the correct RUT number of your customer to place the orders. A wrong RUT number will prevent you from ordering or cause some issues at the customs.