Pending orders introduction
Pending orders are orders for which the payment from your customers has not yet been captured in Wix.
You can not process or edit Pending orders on DSers until the payment has been captured.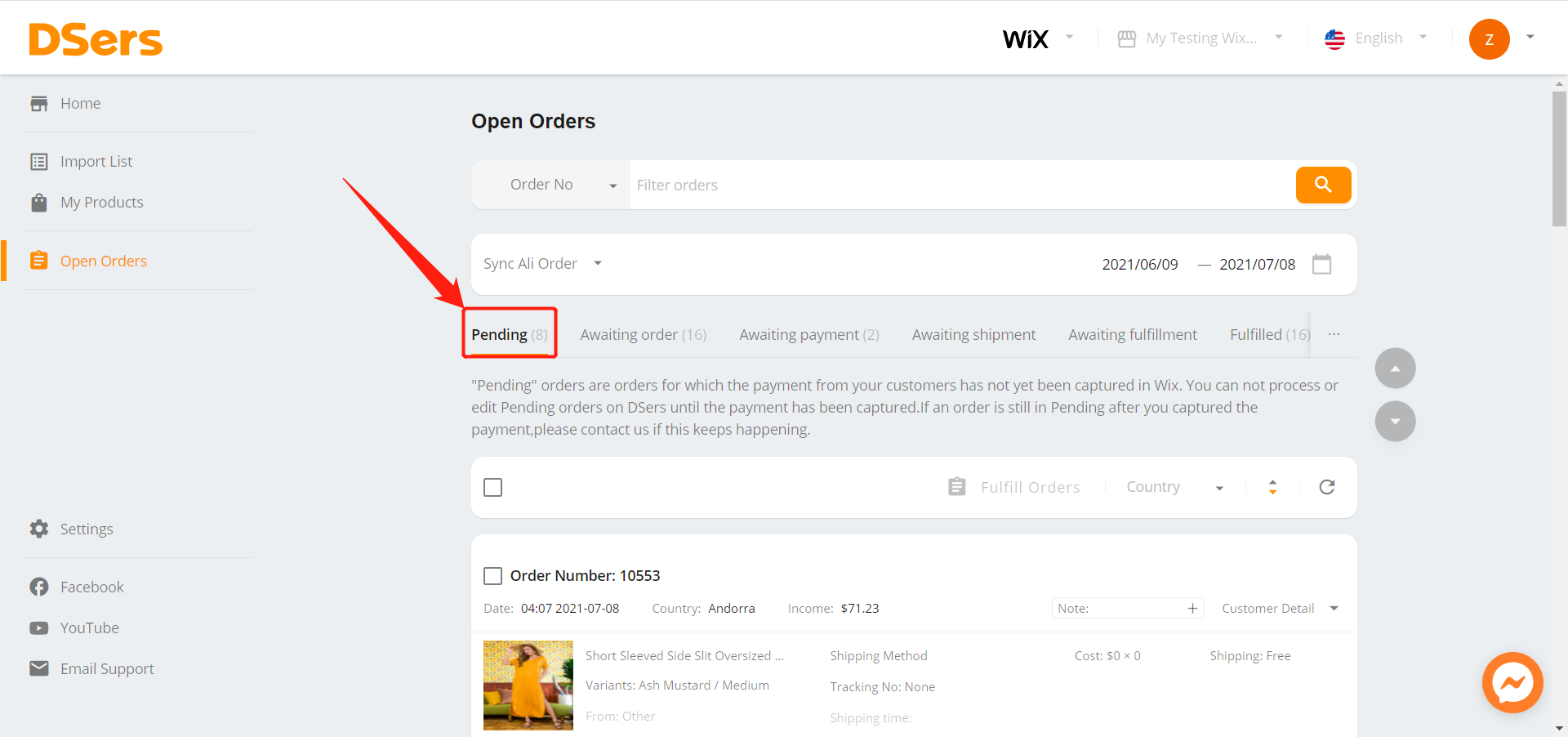 It may sometimes happen that after you captured the payment of an order, the status of the order remain as Pending on DSers. It is very easy to fix that.
Manually Sync Wix Order
Go to Settings - Other - Sync Wix orders.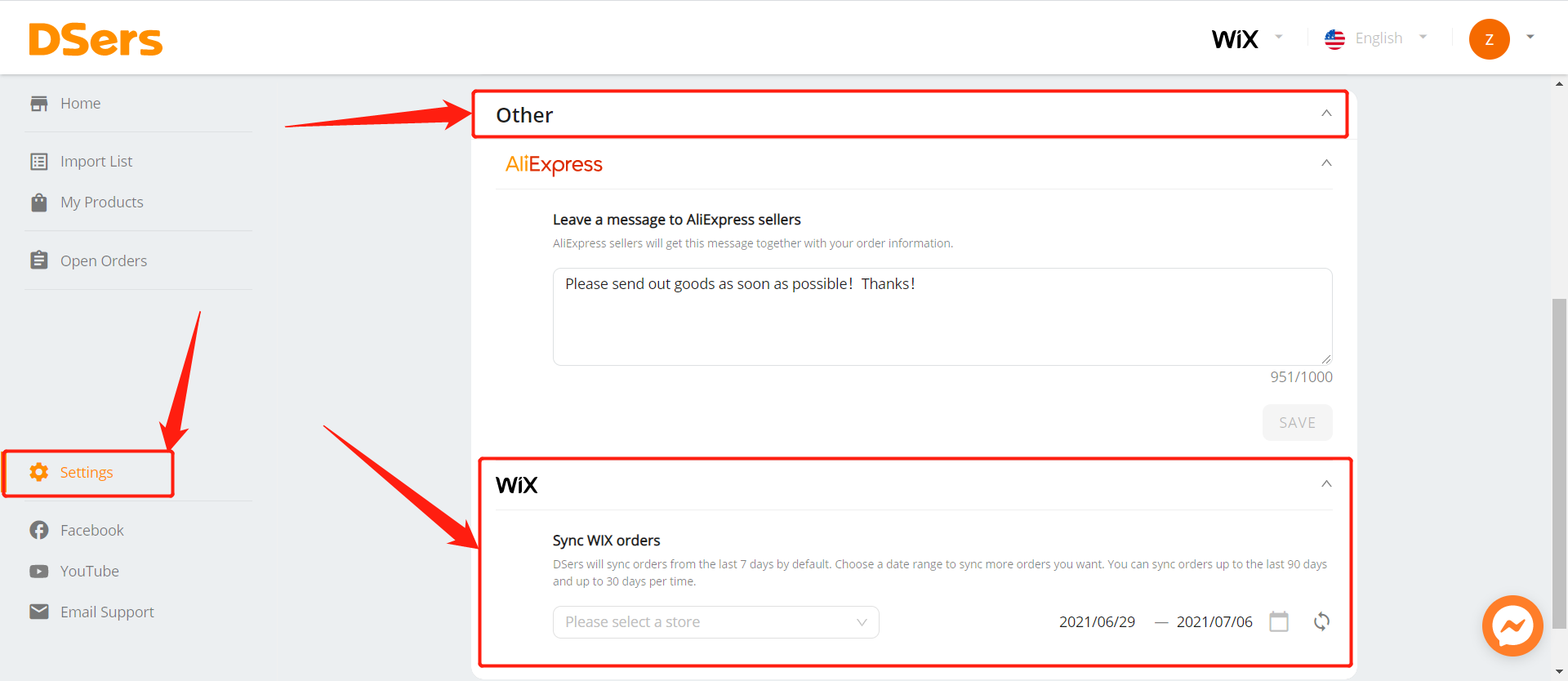 Select a date range.

Then, click the Sync icon below.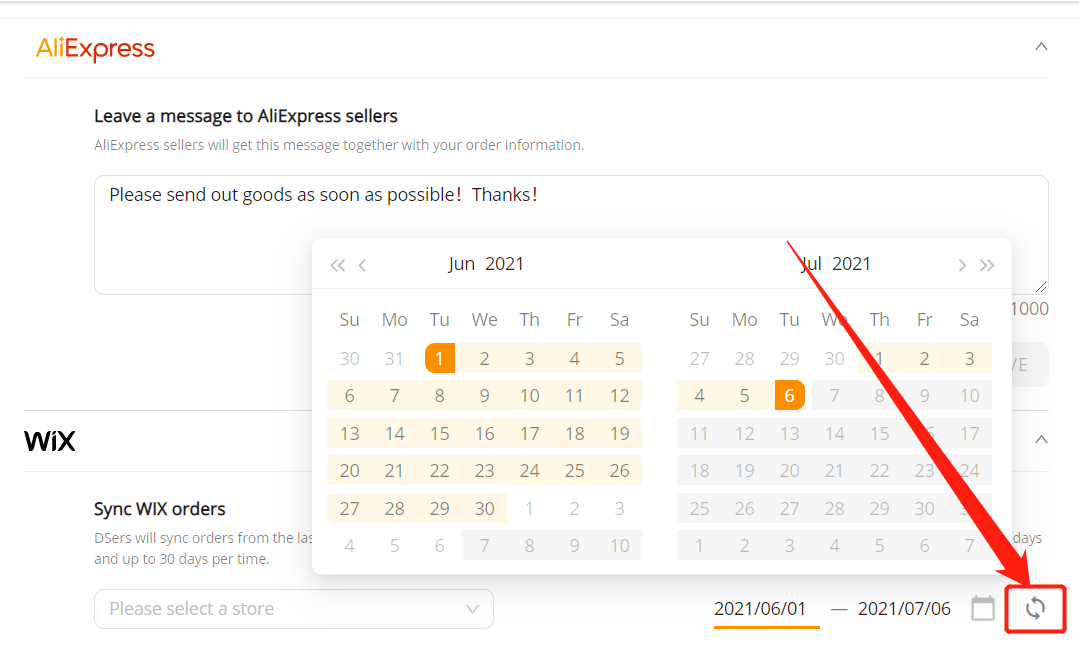 DSers will then synchronize all your store orders that you received within this date range.
The orders in Pending for which you captured payment will be moved to the Awaiting Order tab.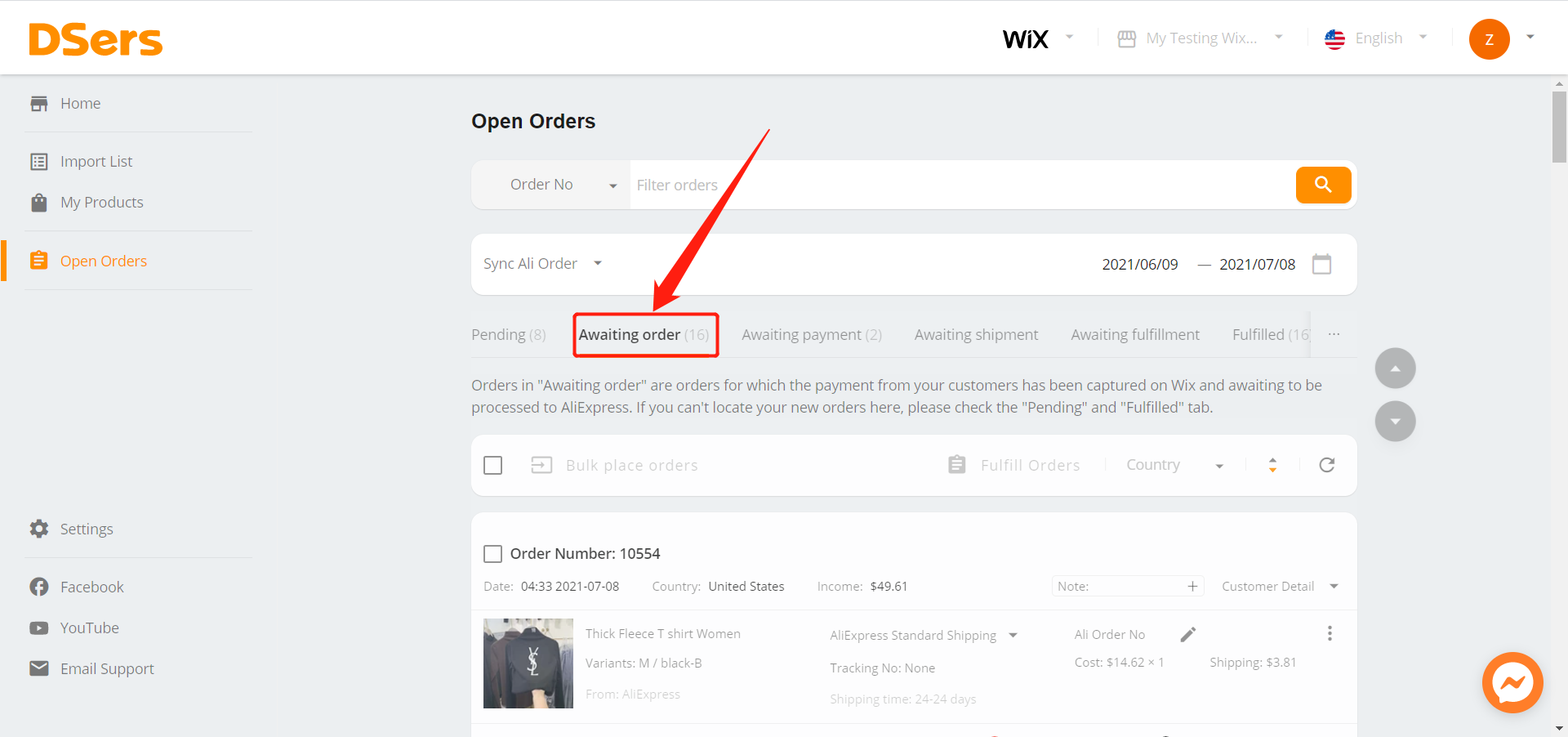 You can now pay those orders normally!